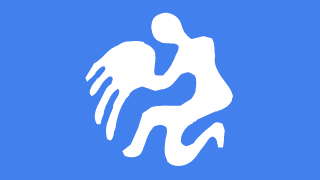 Your Aquarius monthly horoscope is divided into three decans for a more personal and accurate forecast. If you are on a cusp, use the free horoscope to find which decan to read for your Aquarius March 2014 horoscope.
Aquarius Monthly Horoscope Decans
Aquarius Decan 1 born January 20 to 29.
Aquarius Decan 2 born January 30 to February 8.
Aquarius Decan 3 born February 9 to 18.
Decan 1 Aquarius March 2014 Horoscope
The easy-going conditions from last month continue with Venus in your decan from March 5 to 18. This is the strongest of the Venus transits and puts your love life in full focus. You should be feeling and looking your best, so this is obviously an ideal couple of weeks for socializing and having fun. Existing relationships should enjoy more love and affection. If it is new romance that you seek, then this is a great opportunity to take advantage of your increased attractiveness and popularity to land yourself a good match. This should also be a good time financially, allowing you to indulge and pamper yourself.
That lovely Venus transit is replaced by another beneficial influence with the Sun sextile your decan from the 20th of March. This one is more favorable for achieving your processional goals, as you have extra motivation and desire to climb the ladder of success. Your self-confidence and initiative will impress the boss. If looking for employment, you will make a positive impression, so send of applications and try to book interviews. The March 30 new moon falls within this productive transit, meaning the good continues will continue well into April 2014.
Decan 2 Aquarius March 2014 Horoscope
This month looks like being even better than the last, especially for your social life and relationships. Business too is favored with Mercury in your decan up until the 7th of March. This week is ideal for scheduling meetings, making plans, signing contacts or just catching up with friends for a coffee. You should feel very chatty and can rely on good judgement and quick thinking. Short trips around town will keep you busy, but you should not get flustered by the increase in activity.
From March 17 to 28, Venus in your decan shines the spotlight on your love life. This is the ultimate transit for partying and meeting new people. You will have extra charm and feel good about yourself, making you most attractive and popular. Obviously a great time for attracting a new romantic partner, or enjoying more affection in an existing relationships. The other benefit of this Venus transit is on your finances. Hopefully should should have a little extra cash now to spend on yourself.
From March 17 to 20, Venus activates your exciting Uranus transit. Unexpected financial bonuses are possible, and some thrills should spice up your love life. New lovers appearing on the scene now should provide much enjoyment, but may disappear as quickly as they appeared. The March 30 new moon is a very positive one for you, setting up more fine conditions for April 2014.
Decan 3 Aquarius March 2014 Horoscope
You have very positive stars this month pointing to success in achieving your desires. There are however, just a couple of short periods where you may feel down, going from one extreme to the other. Just as with the previous month, the strongest influence comes from Mars trine your decan. This is a success oriented, strong and energetic influence, though the edge is taken off just a little because Mars is retrograde from the 1st of March. This should result in a more controlled or reserved expenditure of your abundant energy.
From March 6 to 18 Mercury in your decan increases the tempo of life even further. One of those down in the dumps periods comes from March 9 to 12, with Mercury square Saturn. This will show up the more depressive side of Saturn square your decan. A more pessimistic attitude means you should avoid making important decisions on these days. You don't have long to wait to put your plans into action, with Mercury trine Mars from March 13 to 15, an indicator of successful actions.
Ups and downs again comes from March 27 to April 6. This time it is your love life in focus with Venus in your decan. Venus trine Mars from March 28 to 30 is ideal for romance, as you will be looking and feeling very sexy. However, at the same time, you may experience sadness and separation with Venus square Saturn. Perhaps it will all balance out and be business as usual.