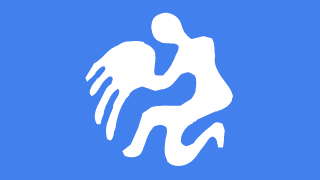 October 2014 Aquarius horoscope with decans for a more accurate forecast. If you are on a cusp, use the free horoscope to find your decan.
Aquarius Decan 1 born Jan 20 to 29.
Aquarius Decan 2 born Jan 30 to Feb 8.
Aquarius Decan 3 born Feb 9 to 18.
Decan 1 Aquarius October 2014 Horoscope
A numerous and varied assortment of transits will keep you on your toes this month. The earlier part of October 2014 has the better looking stars, so keep this in mind if planning any important dealings. The Sun is trine your decan from September 22 to October 3. This is ideal for achieving your goals because of a cooperative environment. The benefits actually continue through until October 23 because the September new moon fell within this transit.
The first week of October 2014 is the best of the month thanks to Venus trine your decan (September 29 to October 8). Benefits will be noticed in both your social life and finances. However, you may experience some communication difficulties with Mercury square your decan in the same time frame, September 29 to October 9. There is the possibility of crossed wires in any discussions, but of more concern is in business dealings. This is because on top of the testing square aspect, Mercury is retrograde from October 4 to 25.
The friendly vibe of the previous moon phase is replaced by stress and strain from the October 23 solar eclipse, which falls at the beginning of the Sun square your decan (October 23 to November 3). It is likely that you will be subject to criticism or challenges to your authority from superiors. Starting on the same day, you comes under more pressure from Venus square your decan (October 23 to November 1). Now you will be forced into uncomfortable situations by your loved ones. They may be more demanding of your time and attention. In order to maintain a modicum of harmony, you will have give more and expect less.
Decan 2 Aquarius October 2014 Horoscope
Jupiter opposite your decan for all of September and October suggests a strong urge to increase you wealth and have more fun this month. You are very likely to achieve these things because of a series of most helpful transits through October 2014. Important things which will increase the likelihood of success, is to show some discretion, modesty and good morals. Mars sextile your decan from September 29 to October 13 further increases your strong desire to compete and win. The optimum time to undertake positive action is from October 7 to 10, under the bold and decisive influence of Mars trine Jupiter.
Of even more powerful effect is the Sun trine your decan from October 2 to 13. This clears you path of obstacles and increases self esteem. The October 8 lunar eclipse will encourage cooperation and family support, extending this productive phase of life into next year. In the immediate term, look to cash in on your good fortune from October 9 to 12 with the Sun sextile Jupiter.
Venus trine your decan from October 7 to 16 will focus your attention on your love life. Socializing is also favored due to increased popularity and attractiveness. Venus sextile Jupiter on October 14 and 15 presents a great opportunity to make new friends or pitch a business proposal. You will leave a most positive impression. Adding to your social and business skills is Mercury trine your decan from October 19 to November 1. This sharpens your mind and you shall excel in public speaking, leading discussions and getting n top of your paperwork. Mercury is retrograde from October 4 to 25, but this should not dampen your prospects, especially with Mercury sextile Jupiter on October 20 and 21.
Decan 3 Aquarius October 2014 Horoscope
The major influence this month, in fact for the remainder of the year, is Saturn square your decan from September 20 to the end of December 2014. This is one of the more challenging transits to deal with, representing a forced turning point where you feel pressured and burdened. Fortunately for October at least, a series of very positive transits and an eclipse do ease the pressure considerably. Mercury trine your decan from October 8 to 20 will lighten your mood. Mercury is retrograde during this whole period but given the upbeat nature of the trine aspect, it should not result in the confusion and other negatives we usually associate with retrogrades. A much stronger influence comes via Mars sextile your decan from October 12 to 27. Increased energy and initiative make this an ideal time to start new projects and chase your desires.
Having a similar influence on your self-esteem and urge to compete and win, is the Sun trine your decan from October 12 to 24. This productive phase is amplified and extended into next year because of the October 23 solar eclipse. From October 12 to 20, the Sun sextile Mars marks the ideal time period for initiating projects, putting plans into action, and taking a few risks. Your love life comes in for special attention from October 15 to 24 with Venus trine your decan. The best period this month for making friends, and getting intimate with lovers, is during Venus sextile Mars from October 17 to 21.Finally, Jupiter opposite your decan from October 25 to late January 2015 will increase your urge to make money and have lots of fun. I'll go into more detail about this in your November horoscope.