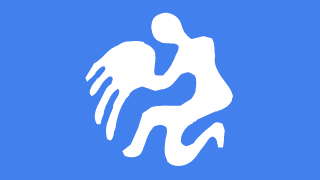 Your Aquarius monthly horoscope is divided into three decans for a more personal and accurate forecast. If you are on a cusp, use the free horoscope to find which decan to read for your Aquarius April 2014 horoscope.
Aquarius Monthly Horoscope Decans
Aquarius Decan 1 born Jan 20 to 29.
Aquarius Decan 2 born Jan 30 to Feb 8.
Aquarius Decan 3 born Feb 9 to 18.
Decan 1 Aquarius April 2014 Horoscope
You should have enjoyed prosperous conditions last month and things should remain that way for the majority of April 2014. You should make the most of these good conditions to finalize any projects you have, or are planning to get off the ground, as more challenging influences kick in later this month. The New Moon on 30 March 2014 is a very energetic and dynamic moon phase, and will be stressful for many people. For you however, a new moon sextile your decan means you will have the extra initiative and support to succeed with current and new goals.
The best time this month to activate your plans and to gain support, is from April 7 to 13. Mercury sextile your decan brings good judgement and friendly relationships, and this is ideal for attending to all kinds of business because it falls in the waxing phase of the dynamic new moon. This is always the best part of a new moon phase in which to begin new projects, especially in this case because of the associated high energy. This is also the best time in April 2014 for negotiating, debating, signing contracts, and expressing yourself with confidence and ease.
From April 20 to 30, tests and challenges come from the Sun square your decan. This more difficult phase of life, with its setbacks and tests of character, will last for over five months because of the Solar Eclipse on 29 April 2014. From April 23 to 29, you will gain insight into what areas of life these challenges may occur, as Mercury is square your decan. With the Sun and Mercury travelling together at this time, your thinking will be strongly focused on any relationships difficulties, or problems in general that you face. It is not the time to be making important decisions because of a tendency toward confusion and pessimism. Like I said earlier, plan to make important decisions and consolidate any gains earlier in this month.
Decan 2 Aquarius April 2014 Horoscope
This month will be a very dynamic and positive one for you. At the end of April 2014, conditions begin become more challenging, so it is in your best interests to make the most of this month to get a move on and make some big gains. From March 30 to April 10, the Sun sextile your decan brings harmony and ease to your life.The New Moon on 30 March 2014 enhances these favorable conditions and extends them until the solar eclipse on April 29. The big news this month is Grand Cross 2014. Shortly, I will mention some dates where your transits hit off this rare configuration, and you can advance with confidence and enthusiasm.
Two of the planets in the grand cross are directly impacting on your decan in a positive manner. From April 5 to May 8, Mars trine your decan provides abundant energy and desire to push you forward. All month, Uranus sextile your decan is bringing unexpected opportunities in all areas of your life. From April 1 to 4, the Sun joins Uranus to throw up some of these opportunities for advancement, both personal and professional. You will gain a rush of energy from April 7 to 10, when the Sun opposes Mars in the sky. While others will falter at this stage, you can cash in by picking up the pieces.
Good judgement and quick decision making come from April 13 to 18 with Mercury sextile your decan. This is the ideal time to act on plans, do business, make new contact and socialize. The optimum days being from April 13 to 15 when Mercury aligns with three of the planets in the grand cross. Mars makes the grand cross with Jupiter, Uranus and Pluto, from the 17th to 30th of April. The maximum intensity of this dramatic and intense Cardinal Grand Cross occurs on Tuesday and Wednesday, the 22nd and 23rd of April 2014. This is the final period for taking positive action, before the Solar Eclipse on 29 April 2014 signals the end of this dynamic advancement phase of your life.
Decan 3 Aquarius April 2014 Horoscope
For over six weeks now, you have been pumped up by Mars trine your decan. This invigorating influence comes to an end on the 6th of April, but this is by no means the end of this productive and prosperous phase of your life. From April 9 to 20, the Sun sextile your decan culminates with the Lunar Eclipse on 15 April 2014. This means that for nearly six months into the future, you should enjoy harmonious relationships, emotional balance, and more time with close friends and family. Will will pay more attention to your home life, and the support and nourishment you receive there will place you in good stead to progress in your career.
From April 18 to 24, Mercury sextile your decan increases the tempo of your life, bringing clear thinking, good judgement, and excellent communication skills. A great time for taking care of business matters, and catching up with friends and family. If it is love you seek, then the best time for enjoyment in this area is from the 24th of April to the 6th of May 2014. Venus in your decan not only promotes more intimacy and affection in your love relationships, but it is also a good omen for money. April 24 to 26 is the best time for making commitments in love relationships, or seeking a sensible, long term new romance. These are also great days for making financial investments or starting a savings plan.
Monthly Horoscopes