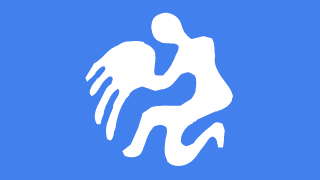 Aquarius monthly horoscope with decans for a more accurate forecast. If you are on a cusp, use the free horoscope to find your decan.
Aquarius Decan 1 born Jan 20 to 29.
Aquarius Decan 2 born Jan 30 to Feb 8.
Aquarius Decan 3 born Feb 9 to 18.
Decan 1 Aquarius May 2014 Horoscope
The April 29 Solar Eclipse is likely to result in some tests and challenges in the months ahead. This is because an eclipse square your decan puts you on the defensive as you have to deal with ego conflicts and obstacles to success. However for the month of May 2014, a series of excellent transits means that you have a great opportunity to get on top of any challenges early and get them out of the way. From May 2 to 12, Venus sextile your decan is a good omen for your love life, making you more appealing in the eyes of others.
Your magnetic appeal gets even more of a boost with Mars trine your decan from May 7 to June 1. In the days where these transits of love and sex overlap, from May 7 to 12, you should experience a high degree of sexual desire. Other people will be feeling the sexual tension of Venus opposite Mars at this time, and you will benefit from increased popularity and ability to meet their needs. It is not only your love life which benefits from this sociable energy.
From May 7 to 13, Mercury trine your decan will bring excellent communication skills and clear thinking. All kinds of business dealings are favored now, with the best time for closing deals and signing contracts being from May 11 to 13 when Mercury is trine Mars. You can be very direct and self-assertive, yet come across in a warm and friendly manner. From May 20 to 31, Sun trine your decan will make achieving your goal very straight forward and easy. The New Moon on 28 May 2014 falls within this productive solar transit, so the smooth run will continue well into next month. The ideal time for starting anything new and promoting yourself is from May 29 to June 2, with the Sun trine Mars favoring the brave.
Decan 2 Aquarius May 2014 Horoscope
Although you continue to have some favorable transits this month, the brakes are going to be applied to the dynamic conditions you have been experiencing recently. The April 29 solar eclipse has intensified the challenging conditions of the Sun square your decan, from April 30 to May 11. This eclipse is going to maintain the pressure until October this year, about the same length of time that Saturn square your decan is also slowing your progress.
From April 29 to May 3, Mercury square your decan could result in some mental challenges and rethinking of your plans. Serious discussion are likely with Mercury opposite Saturn from May 1 to 3, and negative thinking is something you will need to counter. Since early April, you have benefited from increased enthusiasm and energy with Mars trine your decan. This courageous influence ends on the 8th of May, meaning that the swing from strong advances to a slower pace will be more strongly felt.
Sun opposite Saturn from May 8 to 12 will reinforce the need to lower your expectations of what you can achieve in the next few months. Barriers are being put in your path for a reason, it is all about timing. This is not to say that all progress comes to a halt. You still have some exciting opportunities at hand this year with Uranus sextile your decan, and this comes into play now. From May 11 to 21, Venus sextile your decan lists the heaviness of the previous week. During the same time frame, Mercury is sextile Venus in the sky, meaning you also have the very sociable influence of Mercury trine your decan. Exciting news and chance encounters will stimulate your interest from May 11 to 14, with Mercury sextile Uranus. Then from May 14 to 16, Venus conjunct Uranus has the potential to spark up your love life with a few most pleasant surprises.
Decan 3 Aquarius May 2014 Horoscope
There is a challenging full moon coming up later this month for you, but overall, the April 15 Lunar eclipse is making the general outlook very positive. That eclipse will promote harmonious relationships through until October this year. Add to this, the impeding influence of Saturn square your decan comes to an end in the first week of May 2014. From May 2 to 8, Mercury square your decan could see you questioning this favorable forecast. However the mental strain and difficulty in communicating will only be felt for a day or two.
From May 10 to 21, Sun square your decan culminates with the Full Moon on 14 May 2014. This will create some tension in your home life and within your intimate relationships. However, any negative impact of this full moon will be greatly reduced by the more powerful preceding lunar eclipse, and the two friendly transits which follow. I would expect this challenging full moon to force you out of your comfort zone, to engage more with others and address any friction that has been simmering with family members or close friends.
From May 19 to 30, Mercury trine your decan opens up the channels of communication and allows you to express yourself more freely. Quick thinking and sound judgement make this an ideal time for doing business, as well as for socializing. With Mercury sextile Venus in the sky during this period, you also have Venus sextile your decan from May 20 until the end of the month. This will have two effects. Firstly, your finances should improve so you can spend a bit more money on non-essentials, especially things to improve your image or beautify your surroundings. Secondly, your need for more love and affection should be matched by more interest from your partner or popularity on the dating scene. Gifts, favors, compliments and proposals are are likely outcomes.
Monthly Horoscopes