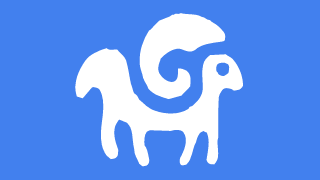 Your Aries monthly horoscope is divided into three decans for a more personal and accurate forecast. If you are on a cusp, use the free horoscope to find which decan to read for your Aries April 2014 horoscope.
Aries Monthly Horoscope Decans
Aries Decan 1 born Mar 21 to 30.
Aries Decan 2 born Mar 31 to Apr 9.
Aries Decan 3 born Apr 10 to 19.
Decan 1 Aries April 2014 Horoscope
The New Moon on 30 March 2014 sets the stage for a positive month ahead, even though it may first appear very volatile. Acting in your favor, is that Uranus has already left your decan, so the potentially disruptive influence of April 2014 will turn more to eager anticipation and excitement. The benefits of new moon in your decan stay with you for the whole year ahead, because it makes up an integral part of your solar return chart. So you can look forward to a most dynamic year, especially in the first two weeks of April.
Like I mentioned earlier, the more troubling nature of the new moon and the April 2014 grand cross, are nothing to fear because you have already been toughened up by the Uranus Pluto squares over previous years. You are now in prime condition to take advantage of the changing conditions and many opportunities at hand.
From April 7 to 13, Mercury in your decan highlights your good judgement and communication skills. As this brainy transit comes on top of the new moon, this week would be ideal for making plans and starting new projects. This could relate to any area of life but some king or original new business venture, studies, or anything where support from other is needed would suit well. You can convince other and bring them on board, gaining valuable allies and friendships.
Decan 2 Aries April 2014 Horoscope
From the 30th March to the 10th of April 2014, the Sun in your decan is amplified by the New Moon on 30 March 2014. This signals a highly dynamic and potentially dramatic month ahead for you, because that new moon activated Uranus square Pluto and the April 2014 grand cross. Aries decan 2 is one of the most affected by this rare and disruptive influence, as you are being pulled in four separate directions at once, by four very powerful transits. It will be worth your while following these links to understand more about what you are facing this month.
Pluto square your decan is the longest acting transit, and even if you are not in the middle of this one, the grand square will activate deep and intense transformations in your life, which even on their own can be rather challenging.
Uranus in your decan is promoting radical changes, often bringing anxiety and tension because you would prefer to keep things running along as normal. You do need to keep an open mind and remain flexible, especially this month.
Jupiter square your decan is exaggerating all these stressful influences, making you more extravagant or careless. You will need to show restraint and be careful with your money and other resources. For all of April 2014, Jupiter, Uranus and Pluto make a stressful T-Square pattern.
The most critical time to take care and act with reserve and moderation, is from April 20 to 25. This is when Mars opposite your decan completes the April 2014 grand cross, making you highly restless and impulsive. This is the one of the most challenging, and exciting months you will face for a long time. If you play your cards right, using some cunning and forethought, you could come out this challenging period in much better shape than you started. However, you will need to sublimate your ego, be considerate of others, and maintain high moral standards.
Decan 3 Aries April 2014 Horoscope
Apart from the ongoing frustration of Mars opposite your decan, this month is looking brighter for you than recent ones. You still have some simmering anger or resentment issues going on, and these will strongly influence you relationships this month. From March 27 to April 6, Venus sextile your decan will allow you to make positive progress and improve your love relationships. Venus will take the edge of the rough Mars retrograde influence, making you feel more affectionate and caring. No doubt this will earn you some bonus point with your partner, or potential partners on the dating scene.
From April 9 to 20, the Sun in your decan means it's birthday time. A very festive birthday this year a with the Lunar Eclipse on the 15th of April 2014. This will focus your attention on your intimate relationships for not only the next two weeks, but possible the next year. This is because the lunar eclipse stays with you as a central feature of your 2014 solar return chart.
The emotional sensitivity from the eclipse will be very noticeable straight away, with Mercury in your decan from April 18 to 24. The eclipse will also shine a spot-light on your home and family, so Mercury here means you can make plans and talk to your family about domestic issues, possible renovations of even changing homes in the next six months. Altogether it should be a very busy and productive month, especially this week from April 18 to 24.
Monthly Horoscopes