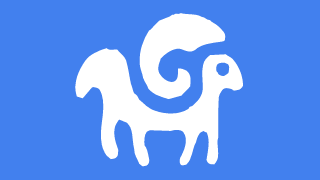 Aries horoscope with decans for a more accurate forecast. If you are on a cusp, use the free horoscope to find your decan.
Aries Decan 1 born Mar 21 to 30.
Aries Decan 2 born Mar 31 to Apr 9.
Aries Decan 3 born Apr 10 to 19.
Decan 1 Aries May 2014 Horoscope
A very active May 2014 is in store with your social life in particular coming in for some attention early this month. From May 2 to 12, Venus in your decan places your love life in the spotlight. You should be feeling and looking your best at the moment, and can expect to receive more than the usual amount of glances in your direction. From May 7 to June 1, Mars opposite your decan will increase your desire for physical contact, but you will have to watch a tendency to come on too strong. Venus opposite Mars from May 10 to 12 will create a lot of sexual tension, and also highlight the aggressive and competetive nature of your Mars transit. To avoid damaging relationships because of an overly assertive nature, sport and exercise will help relieve the buildup of frustration.
From May 7 to 13, Mercury sextile your decan will improve your communication skills. This is important at the moment because it will allow you to express your anger in a safe way, and in a manner which does not make other people feel threatened. This is best done from May 11 to 13 with Mercury trine Mars in the sky. This issue of holding onto anger or resentment, is initially made worse with Mars retrograde. You should notice you begin to feel calmer once Mars turns direct on the 19th of May. From May 20 to 31, the harmonizing influence of the Sun sextile your decan will be strengthened by the New Moon on 28 May 2014. This will also take the edge of the aggressive and abrupt Mars effect. You should be able to channel your aggression and turn it into something productive. Your desires are strong at the moment, and the Sun trine Mars from May 29 to June 2 is the best time this month to be direct and assertive, while maintaining the support you need to have your desires fulfilled.
Decan 2 Aries May 2014 Horoscope
After the very intense energy of recent weeks, you should notice things start to calm down as this month progresses. Since early last month, the aggravating influence Mars opposite your decan has been increasing the odds of aggressive outburst and arguments. This distracting and annoying transit will be over by the 8th of May and is quickly replaced by much softer and friendlier conditions. From May 12 to 20, Mercury sextile your decan will allow you to improve any remaining relationship issues with smooth talking. During the whole period of this expressive transit, Mercury sextile Venus in the sky means that you also benefit from the loving influence of Venus in your decan (May 11 to 21). This combination creates ideal condition for socializing and enhancing friendships, or making new friends for that matter. With Mercury ruling trade and Venus ruling money, you could take advantage of favorable business condition and make more money in this period.
Although the intensity of last month has now subsided, you can still look forward to some excitement in your life with Uranus in your decan all this year. The potential for surprises is activated by both of your shorter term transits. Mercury sextile Uranus between May 11 and 14 could result in some unexpected but good news, and there is an increased chance of meeting new contacts. Venus conjunct Uranus from May 14 to 16 suggests some exciting opportunities in your love life, and you will be giving off a very stimulating attractive energy.
Decan 3 Aries May 2014 Horoscope
A couple of very sociable transits later this month will suit you to a tee because of the emotional influence of the April 15 lunar eclipse around the time of your birthday. This eclipse has placed an emphasis on your close relationships for the next few months, up until October this year. There is also more of a focus on your home and family life, so although you can look forward to more social engagements, you may find that entertaining at home proves very rewarding.
rom May 19 to 30, Mercury sextile your decan will increase the amount of activity in your life. Effective communication and sound judgement make this an ideal period for attending to business matters. Mercury sextile Venus for the second half of this month means that you also get to benefit from the love and affection of Venus in your decan (May 20 to 29). Making new friends is one possibility, but you should also find that enhancing or deepening current relationships comes easy. Sharing you innermost thoughts and feelings will come naturally, and this together with increased attractiveness and popularity, will make finding a new romantic partner much easier now than at other times.
From May 27 to July 19, you will experience a growth phase with Jupiter square your decan. Although the square aspect in astrology is considered very challenging and testing, this Jupiter transit is actually not too bad at all. There should be many opportunities to increase you level of happiness and satisfaction, and even to boost your bank balance. To make the most of any lucky breaks that come your way, a tendency toward over-indulgence and greed must be curtailed.
Monthly Horoscopes
---
Tweet