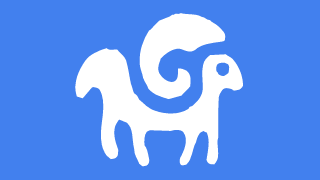 Your Aries monthly horoscope is divided into three decans for a more personal and accurate forecast. If you are on a cusp, use the free horoscope to find which decan to read for your Aries March 2014 horoscope.
Aries Monthly Horoscope Decans
Aries Decan 1 born March 21 to 30.
Aries Decan 2 born March 31 to April 9.
Aries Decan 3 born April 10 to 19.
Decan 1 Aries March 2014 Horoscope
You have another good month ahead, with love in the air leading up to your birthday. From March 5 to 18, Venus sextile your decan should bring not only more love and affection into your life, but also improved financial conditions. Up until the full moon on March 16, you may actively seek out a new love, or look to spark up an existing love relationships. For the couple of days that this Venus transits lasts after the full moon, you should be in a more receptive, quieter mood. This is an ideal time for relaxing and taking it easy, getting out of town for some peace and quite, or snuggling on the couch.
The tempo of your life picks up from March 20 to 31 with the Sun in your decan. This is usually one of the better periods each year because a solar return brings a burst of positive, refreshing energy. You can use the extra enthusiasm and initiative, pride and self-confidence, to turn over a new leaf or set new goals for the year ahead. The influx of beneficial energy is stronger this year because of the March 30 new moon. I will post more information on this new moon about a week beforehand, but it should be a good one for you. The benefits will last for up to a year because it does make up an important part of your solar return chart for 2014.
Decan 2 Aries March 2014 Horoscope
Things are looking good for the month ahead, with the continuation of the  Mercury sextile until March the 7th. This first week of March is ideal for scheduling important meetings, doing business and finalizing plans which you may have been mulling over for a few weeks now. This is always a good transit for mental work and communication, however as Mercury was travelling retrograde up til February 28, you may have faced some delays in previous weeks. No such problems now, so time to get busy and feel confident about negotiating, meeting new people, and signing contracts.
From March 17 to 28, your attention turns to love and money with Venus sextile your decan. This is a great time for improved relationships with more affection and intimacy. You should also have a better chance now of finding new love if that is what you seek. Less financial stress means you may be able to afford to spend a bit more on yourself than usual. In all of these area, some exciting opportunities and surprises could present themselves between Mach 17 to 20. Venus sextile Uranus ion the sky activated your long term, stimulating Uranus transit, which is only really just beginning. Further ahead, the March 30 new moon in your decan sets up the following month for a continuation of positive conditions.
Decan 3 Aries March 2014 Horoscope
Yet another month where the strongest influence comes from the frustrating Mars opposition. This long and challenging transit began back in late January, and continues to April the 6th. Making matters more uncomfortable, is Mars retrograde from the 1st of March. So the buildup of anger, and possible relationships difficulties you have already been experiencing, will seem to intensify early this month. I say only early this month because later on you do come across much healthier looking transits to combat the irritation caused by Mars.
Mars retrograde means it will become more difficult to get things off your chest and express the buildup of anger. This will be most noticeable in your love life for the first week of March with Venus square your decan. The critical time to show more compassion with loved ones is from March 1 to 4, with Venus square Mars in the sky. Loosing your temper now could really hurt a relationship.
A cooler head and clearer thinking come from March 6 to 18 with a Mercury sextile. If you do have to kiss and makeup, then Mercury Trine Mars from March 13 to 15 is the time to make amends. You can also express your strong desires and anger is a positive manner, without upsetting others. Finally, your love life turns right around from March 27 to April 6 with Venus sextile your decan. Fun and games can be had from March 28 to 30 with the playful and sexy Venus trine Mars in the sky. This is also a great opportunity to channel some of that Mars frustration into creative and artistic pursuits. Dance and sculpture come to mind, anything physical and beautiful.