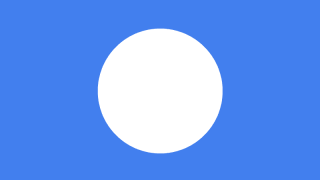 The full moon on Wednesday the 15th of January 2014 beams down some magical but volatile energy for lovers. This full moon lasts for two weeks, and complements the previous new moon at the beginning of the year. The major theme of the new moon on January the 1st, 2014, was intense communications verging on hostility. The Sun, Moon, Mercury and Pluto, all made the combative square to an impatient Mars.
The disharmony and controversy from the previous new moon is carried on with the January 15 Full Moon because of two rather challenging aspects. Yet there are some positively magical aspects and fixed star influences which give the potential to bring quarreling partners together, to at least stop from warring, if not finding a peaceful resolution.
The first barrier to peace is Venus retrograde square Mars. Venus retrograde can be a bit slow off the mark when it comes to expressing love and affection. This Venus retrograde cycle in particular does not have too much in the way of harmony to help things along. In fact all the charts during the retrograde cycle are pretty gloomy, with Moon square Saturn at the retrograde station, and Moon square Saturn again when Venus stations direct on January 31st.
Venus square Mars lasts for about five days and it does peak for this January 15 full moon. Venus square Mars brings intense love-hate feelings into relationships, especially intimate relationships. Any irritation at loved ones can rapidly escalate to anger and temper tantrums. Fortunately, this intensity of feeling subsides just as quickly as it builds, once the pressure valve has been released.
"when it is good it is very good, but when it is bad it is terrible"The other difficult aspect to deal with concerns the full moon herself, lining up with Black Moon Lilith, and square Ceres. Moon conjunct Lilith "when it is good it is very good, but when it is bad it is terrible…In unenlightened men this can veer to the misogynistic, as they detest feeling so beholden to the devouring mother." Moon square Ceres can "turn very easily destroy life instead of saving it, they can love so hard and hug so tightly that they end up squeezing the life out of their loved ones."
As Marina said with Moon conjunct Lilith, "when it is good it is very good," and applied constructively at "its best this is sheer priestess and occult ability at the highest level."  So now we have the potential to brew some love potions and cast love spells to resolve any of those Venus retrograde complicated karmic love relationships, that have not yet reached a state of peace and resolution.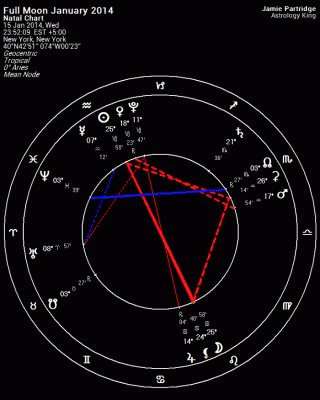 Adding more magic into the mix is the full moon and Lilith lining up with the fixed star Procyon in the Little Doggie. The Moon herself is exactly conjunct this brightest star of Canis Minor. Very promising for budding witches and warlocks is fixed star Procyon with the Moon, giving an interest in the occult. However this annoying theme of discord comes up again because it also gives "quarrels with friends, partners and employers."
Mercury sextile Uranus should assist in using higher intuition to resolve communication problems. This is also an aspect which favors occult work because Uranus feeds flashes of insight into the Mercury brain. Finally, one more aspect working in favor of compromise is Neptune trine the North Node. This is the communal desire to reach the utopian dream state of karmic equilibrium.