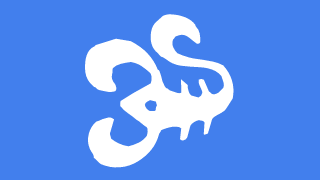 Your Scorpio monthly horoscope is divided into three decans for a more personal and accurate forecast. If you are on a cusp, use the free horoscope to find which decan to read for your Scorpio March 2014 horoscope.
Scorpio Monthly Horoscope Decans
Scorpio Decan 1 born October 23 to November 1.
Scorpio Decan 2 born November 2 to 11.
Scorpio Decan 3 born November 12 to 21.
Decan 1 Scorpio March 2014 Horoscope
A great month ahead for you starting with a confidence boosting March 1 new moon. With the exception of a slightly lazy influence for a couple of weeks from Venus, this month is looking ideal for achieving success with your personal and professional goals. A new moon trine your decan creates inner balance which is reflected in more harmonious relationships. You can except assistance from others who can help you on your way. Fewer hindrances make things easier for you, and you can enjoy working hard just as much as having fun.
The lazy influence I mentioned comes from March 5 to 18 with Venus square your decan. This can sometimes indicate tension in your intimate relationships, but given the bonus of the friendly new moon which lasts all month, you should fair alright in your love life. If tension does arise, then make the extra effort to please your partner to keep the peace.
The best time of the month comes during a sociable Mercury transit from March 17 to 26. Mental work and communicating are favored now because of clear thinking, good concentration and sound judgement. A few very special days comes from March 21 to 23, with Mercury conjunct Neptune in the sky. The positive activation of your spiritual Neptune transit should bring inspiration and clear insight into your future, through meditation or dreaming. You may also gain insights or unveil secrets through encounters with strangers, or strange people.
Decan 2 Scorpio March 2014 Horoscope
A mixed offering in store for you this much, ending on a higher note than it begins. For the first week of March 2014,  Mercury square your decan may produce some mental stress. This hectic transit began on February 22, but the confusion and communication problems you may have experienced last month, should not be anywhere as bad this first week of March. This is because of a most harmonious influence from the  March 1 new moon. So the potential for relationship dramas or arguments, is mostly negated by the new moon trine your decan. There still may be some tension in the air, more likely at work than at home. If so, from March 2 to 5, you can show your strength and leadership qualities to find a resolution. The Sun will bring out the best of your powerful Pluto transit, allowing you to impress the boss with your ability to persuade and influence.
Venus square your decan from March 17 to 28 is not a very strong influence but can present a challenge or two. Firstly, in love relationships, tension can arise if you expect too much affection without giving it yourself. This is a lazy kind of influence, and lack of self-disciple can also have a negative impact on your back balance. It is not really the time to go on a spending spree or be self-indulgent.
Much better looking stars arrive with Mercury is trine your decan from March 25 to April 2. This brings excellent communication skills and a sharp intellect. An ideal end to the month, perfect for scheduling important meetings and doing business. Socializing is also favored, with the optimum time being from March 25 to 27. Mercury activates your most fortunate Jupiter transit. Ask for a raise, make new friends, and expect some good news.
Decan 3 Scorpio March 2014 Horoscope
A few ups and downs ahead this March 2014, but overall, a more positive looking month than the previous one. You start the month as you ended February, on a good note, with Venus sextile your decan until March the 6th. After a fairly stressful time, this is a good chance to unwind and recharge you batteries. Relationships should be harmonious and a good source of nourishment. This week will give you a more relaxed attitude, in a good frame of mind to deal with some potential anxiety ahead.
Anxiety, and mental stress in particular, are what you may expect with Mercury square your decan from March 6 to 18. This is not the time to be making important decisions because you will be too rushed, resulting in scattered thinking and poor judgement. The most critical days on which to stay clear of arguments and negotiations, are from March 9 to 12. This is when Mercury square Saturn is likely to bring about negative thinking and even depression, from your restrictive Saturn conjunction.
Your mood will start to pick up from the 10th of March with the Sun trine your decan. You should notice a big turnaround in the conditions of your life from March 12 to 15, with the Sun bringing out the best of your Saturn transit. These better qualities include a sense of accomplishment and self-satisfaction. You may even receive recognition from the boss, or be asked to take on more of a leaderships role. At home, you will be looked up to and may act as a mentor to a younger person.
The Full Moon on 16 March 2014 falls within this productive solar transit, meaning the next two weeks should provide great support and nourishment at home and via family members. Intimate relationships should also be more harmonious, and you need for love and affection will be strong with Venus square your decan from the 27th of March. Venus square Saturn from March 28 to 31 has the potential to cause some distance between you and a loved one, but the friendly influence of the full moon will hopefully reduce this potential.