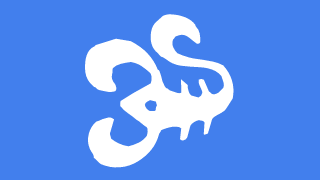 Scorpio monthly horoscope with decans for a more accurate forecast. If you are on a cusp, use the free horoscope to find your decan.
Scorpio Decan 1 born Oct 23 to Nov 1.
Scorpio Decan 2 born Nov 2 to 11.
Scorpio Decan 3 born Nov 12 to 21.
Decan 1 Scorpio May 2014 Horoscope
You have no transits until the end of this month, so I will go into more detail about the effects on your decan of the April 29 solar eclipse. This is an important eclipse for you for a number of reasons. It is one of the two major influences in your 2014 horoscope, and is directly linked to the other major influence, being a spiritually uplifting Neptune transit. The solar eclipse will impact on your life for about six months, and it will be a strong impact because it falls opposite your decan. An opposition from a solar eclipse is the most difficult of eclipse influences because it creates a confrontation environment. The resulting challenges from other people, most often those in positions of power and authority, will test your character. You may be forced to defend yourself and there is the potential that these stresses could grind you down, deflating your ego and self-confidence. To get you through this challenging phase of life, you can draw on strong faith and spiritual fortitude thanks to Neptune trine your decan. If you follow the link to the solar eclipse post, you can learn more about this positive and uplifting influence on your life. From May 28 to June 7, Venus opposite your decan will focus the tense relationship theme of the eclipse onto your love life. It may also create some stress on your finances. Greatly reducing the potential for stress in these areas, is Mercury trine your decan from the 29th of May til the 17th of June 2014. This will give you quick thinking and good judgement, along with excellent communication skills. So if any friction does arise in your intimate relationships, you can quickly resolve any areas of difference with smooth talking and cooperation. A good head for numbers and ability to plan ahead will help you get on top of any money worries.
Decan 2 Scorpio May 2014 Horoscope
This could well be the most important month of this year, where you are going to be pushed to show what you are made of. The Sun opposite your decan from April 30 to May 11 will test your strength of character. The April 29 Solar Eclipse will increase the odds that you are going to face opposition from those who feel threatened by your goals and ambitions. If there is to be some kind of challenge to your position or authority, you should notice it very quickly with Mercury opposite your decan from April 29 to May 3. The solar eclipse was very close to Mercury, meaning you are having to deal with the combined forces of the Sun, the Moon and Mercury all ganging up on you. The result is strong resistance to something you feel passionate about, something you are going to be forced to stand up for. This month, Saturn in your decan is another strong indicator of being tested. Something you have been working very hard on, for many years, is getting close to completion. Mercury opposite Saturn from May 1 to 3 could have you doubting yourself, questioning whether you are in fact on the right track. Don not take any setback at this time too seriously. Your judgement is not good, your decision making poor. Your Saturn transit can result in one of two things. Either the achievement of your long term ambitions, or the realization that you will fall short and have to start over. The eclipse is bringing this issue to a head. You have every reason to keep aiming high and working hard to succeed, because this is the final month of your lucky streak with Jupiter trine your decan. From May 4 to 8, push very hard because the Sun sextile Jupiter is making you very lucky indeed. From May 8 to 12, be more defensive and hold onto your gains as the Sun is opposite Saturn. From May 16 to 31, Jupiter trine Saturn is an indicator of business success, and long term prosperity due to patience and perseverance – keep striving!
Decan 3 Scorpio May 2014 Horoscope
The heavy weight of Saturn in your decan is removed in the first week of May 2014. This frees you up to make the most of an extremely fortunate growth spurt which begins later this month. First up though, love is still in the air with Venus trine your decan from April 24 to May 3. You should make the most of any pleasurable experiences on offer, because the harmonious conditions of last week are about to turn more uncomfortable. From May 2 to 8, Mercury opposite your decan is going to keep you busy with more mental work such as errands around town, bills coming in and appointments to attend. This increase in activity could leave you feeling rushed off your feet, and the effect on your thinking means this is not the best time for making important decisions. Your judgement may be lacking, and miss-communication is possible now. Better to think twice before making any bold statements or promising things that might be difficult to live up to. From May 10 to 21, the Sun opposite your decan continues the uncomfortable theme, only now it is more likely that your close relationships are going to come under some strain. The Full Moon on 14 May 2014 in your decan means you will be more emotionally sensitive to any criticism or challenges. By the time this stressful full moon begins to ware off, you should start feeling much more optimistic with Jupiter trine your decan from the 25th of May to the 19th of July 2014. This is the growth spurt I mentioned earlier, so follow that link to discover how you can cash in on this most fortunate of influences in astrology.
Monthly Horoscopes