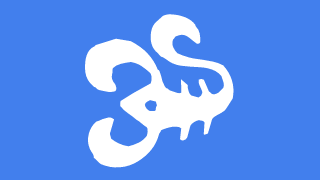 Your Scorpio monthly horoscope is divided into three decans for a more personal and accurate forecast. If you are on a cusp, use the free horoscope to find which decan to read for your Scorpio April 2014 horoscope.
Scorpio Monthly Horoscope Decans
Scorpio Decan 1 born Oct 23 to Nov 1.
Scorpio Decan 2 born Nov 2 to 11.
Scorpio Decan 3 born Nov 12 to 21.
Decan 1 Scorpio April 2014 Horoscope
This month starts of mighty fine, however, late in April 2014 things do look to be slightly more difficult, culminating with a challenging solar eclipse on the 29th of April. Now the good news is that from April 5 to 15, a loving Venus trine brings more affection and intimacy to your love life. This sociable transit should make you feel and look beautiful, increasing your popularity. Obviously a good omen for attracting new love into your life, especially when Venus aligns with Neptune from April 10 to 13. This is a very romantic combination, and also a very creative and musical influence.
From April 20 to 30, an opposition from the Sun culminates with the Solar Eclipse on 29 April 2014. This means that for the next five or six months, you may find it more difficult to achieve your goals. At the very least you will have to work harder to make real progress. There is the chance that superiors and men will challenge you or your plans, testing your strength of character.
You will notice this more confrontation environment straight away due to Mercury opposite your decan from April  23 to 29. Fortunately, the Sun and Mercury align at this time, both favorably influencing Neptune. The positive triggering of your idealistic Neptune transit means that the potential for arguments is diminished, because of a greater sense of unity and empathy.
Decan 2 Scorpio April 2014 Horoscope
April 2014 is a particularly important month for you because of the intensely dynamic grand cross later in the month. Two of the planets involved in this configuration have a very productive and helpful influence on Scorpio decan 2. Jupiter trine your decan is providing good luck and opportunities for personal and material growth. The longer-term Pluto transit is giving you tremendous drive and determination to succeed.
Grand Cross 2014 reaches it climax during the period in which Venus is trine your decan, from April 15 to 24. This flavors the grand cross with love and affection for you. It means that you should be given unexpected opportunities in the areas of your love life and finances, to achieve more happiness and growth. A more challenging phase of life begins with the Solar Eclipse on 29 April 2014. This eclipse cycle may last for a number of months, in which you could find it more difficult to make progress with your professional , or career goals. This is because an opposition from a solar eclipse has the potential to bring conflict into your life, where men and superiors test your ego.
The challenging nature of the solar eclipse will become apparent straight away because also beginning on April 29, is a Mercury opposition, which continues to the 3rd of May 2014. Fortunately, this is a very short-lived transit, meaning you only need to watch your tongue for a few days. Not the time to be making important decisions as you may come under a lot of pressure, and cannot rely on good judgement. Best to make compromises in personal relationships at the moment, and avoid reacting to any provocation.
Decan 3 Scorpio April 2014 Horoscope
Generally a very good looking month ahead, with just a little discomfort early on. Up until the 6th of April, Venus square your decan has the potential to add a little friction to your intimate relationships. Fortunately, this potential is lessened to a great extent with Mercury trine your decan from April 1 to 8. This intellectual Mercury transit gives you the edge in any debates or arguments because of quick thinking and good judgement. If tension does arise in your close relationships, the a lasting settlement or resolution can be made in your favor, between April 1 and 4. Mercury then has a very positive affect on your longer-term Saturn conjunction, adding maturity and mutual understanding to the relationship dynamics.
From the 24th of April to the 3rd of May 2014, Venus trine your decan translates to pure love and affection. Your love life will benefit through increased intimacy and bonding, and even your financial situation can benefit as Venus rules money. If you are looking for more commitment in an existing relationship, or seeking a new partner, then take advantage of Venus trine Saturn between April 24 and 26. This does favor long-term commitment and karmic relationships of a very positive nature. New romantic interests could be from a different age group. Financial investments made now should prove profitable over the longer-term, especially in real estate or blue-chip stocks, even works or art or jewelry.
Monthly Horoscopes