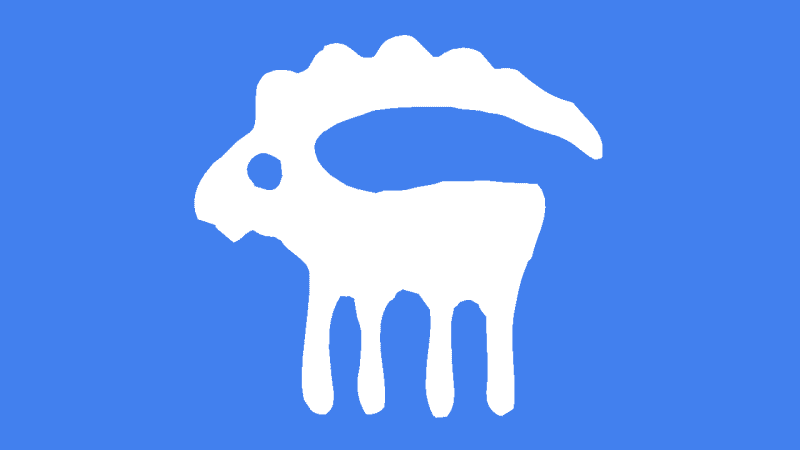 September 2015 Capricorn horoscope with decans for a more accurate forecast. If you are on a cusp, use the free horoscope to find your decan.
Decan 1 Capricorn September 2015 Horoscope
The nice conditions you have enjoyed recently continue into this month. Things do turn more challenging towards the end of September 2015 which could well cause some emotional stress. But you enter this new month in a confident mood with the Sun trine your decan from August 22 to September 3.
The August 29 full moon amplifies your emotional well-being and makes family and intimate relationship more important to you. This nourishing moon phase comes to and end with the September 13 solar eclipse. This eclipse does not have a major impact on your decan but the next one at the end of the month will.
So for the first half of September, the previous full moon is of great importance because it straddles Jupiter opposite Neptune. This challenging aspect last all month, peaking on September 17. It is so important for you because both planets are directly effecting you right now.
Jupiter trine your decan is your run of good fortune lasting from August 8 to September 30. Neptune sextile your decan lasts until January 2017 and is giving spiritual fulfillment. Even though the Jupiter Neptune opposition is challenging, the harmonious way each planet effects you is good news. It means you can make your dreams come true. Some effort is required to make this happen, and the full moon provides the nudge you need to force you out of your comfort zone.
However, you will have to overcome some negative thinking and criticism with Mercury square your decan from August 27 to September 9. Go with your heart and not your head, as Mercury rules your brain but the full moon heightens your intuition and any psychic abilities. Mercury retrograde begins on September 17, so you will revisit this mentally draining transit later in the month.
The Sun square your decan from September 22 to October 4 culminates with the September 28 lunar eclipse. As mentioned in your 2015 horoscope, this will have a similar confrontational theme to the March 2015 solar eclipse . This time however, the discomfort will be more emotional in nature and felt at home, with family and close friends.
The lunar eclipse has a focus on relationship dynamics, which will benefit from Mars trine your decan between September 24 and October 12. Your increase in passionate desires will be matched by an increase in your sexual attractiveness. Your love life will obviously benefit from this, but Mars also gives more initiative and energy to work hard on those thing which you are most passionate about.
The return of Mercury square your decan from September 27 to October 21 is more problematic now than earlier because of Mercury retrograde. This increases the chance of delays and confusion, especially during the Sun Mercury alignment from September 29 to October 1. Think twice before making bold statements or important decisions because of increased confusion and poor judgement.
   Capricorn Horoscope 2015 Decan 1
   Previous Capricorn Monthly Horoscope Decan 1
Decan 2 Capricorn September 2015 Horoscope
As mentioned in your 2015 horoscope, September 2015 marks a big turn around for you. It starts off early too, with a nice confidence boost from the Sun trine your decan between September 2 and 13. Sun trine Pluto from September 4 to 6 will boost both your confidence and the increase power and influence you have been gaining from Pluto in your decan this year.
There is much in the way of good news to follow, but you may struggle to maintain a positive frame of mind despite all the good news with Mercury square your decan from September 5 to 28. The potential for confusion and poor judgement will seem worse after Mercury turns retrograde on September 17. However, surrounded by other extremely fortunate influences, you should cope with any increased mental tension this month.
You mat have been feeling emotionally unsettled since the April 2015 lunar eclipse, with most of the tension involving family and partners. The September 13 solar eclipse marks the end of disharmony and tension. The peace and harmony of this new eclipse phase will last until March 2016.
While the previous eclipse cycle focus was more emotional and closer to home, the solar eclipse focuses more on your goals and your outer, or professional life. There will be greater ease in achieving your goals so aim high. Other people, especially men and superiors, will be more likely to go along with your plans and offer assistance.
The outlook is even better with Jupiter trine your decan from September 23 to November 26. Not only have you turned a positive corner in regards eclipse cycles, you now enter a most fortune growth phase. The combination of solar eclipse and Jupiter is about as good as it gets. There will be many opportunities ahead to increase your level of happiness and satisfaction through wealth creation, travel or studies.
   Capricorn Horoscope 2015 Decan 2
   Previous Capricorn Monthly Horoscope Decan 2
Decan 3 Capricorn September 2015 Horoscope
You have really good stars at the moment and the outlook is very promising. No action to report until the Sun trine your decan from September 12 to 23 which brings self-confidence and ease in achieving your goals. The September 13 solar eclipse increases these benefits and extends this productive influence until March 2016.
This solar eclipse actually continues the positive influence you have enjoyed since the March 2015 solar eclipse, which was sextile your decan. This new solar eclipse trine your decan has a similar influence to the previous one, but is more calming and relaxing. The months ahead should be an ideal time to enjoy life and relax, so a holiday should work out real well. But this positive energy can also be put to good use in furthering your personal and professional goals.
Sun sextile Saturn from September 22 to 24 just sneaks in to bring one last benefit from Saturn sextile your decan, which ends by September 25. Given the very beneficial eclipse cycle, you should make some solid gains. Promotion at work and taking on more of a leadership role are possible. You may act as a mentor, and will also receive sound advice from superiors and elders.
These days are perfect for setting new goals as defined by the solar eclipse. It has a theme of healing broken hearts, so you should be able to leave behind any relationship baggage and free yourself up to enjoy a steady new relationships or find new commitment with an existing partner. This year you have been creating a solid foundation on which to build lasting and satisfying relationships of all kinds.
   Capricorn Horoscope 2015 Decan 3
   Previous Capricorn Monthly Horoscope Decan 3