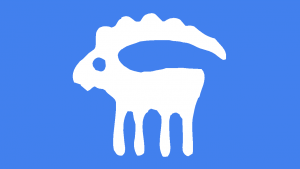 December 2014 Capricorn horoscope with decans for a more accurate forecast. If you are on a cusp, use the free horoscope to find your decan.
Decan 1 Capricorn December 2014 Horoscope
The Sun, Mercury and Venus all pass through your decan this month. This means you can expect a busy and intense time, but also a very fortunate month. Each transit makes a harmonious aspect to Neptune sextile your decan, the year-long influence making you feel more connected in a spiritual way to your friends and family.
Venus in your decan from December 10 to 19 brings more love and affection into your life. As Venus rules money and gifts, this is obviously a great time for your Christmas shopping. With Venus sextile Neptune from December 12 to 16, you will be right in-tune with what your loved ones appreciate. These are also ideal days for taking time out to relax, perhaps snuggling on the couch with a movie.
Mercury in your decan from December 16 to 24 picks up the pace of your life. Many errands around town and much business to attend to. No worries though, as you will be on the ball mentally and enjoy the extra socializing. The perfect days this month for tying up loose ends, signing contracts, and for general buying and selling, is when Mercury is sextile Neptune from December 18 to 21. You can rely on accurate intuition and mutual empathy.
The Sun in your decan from December 21 to January 1 is the final planetary conjunction this year. It is a most excellent way to see in the new year because your solar return chart is enhanced by the December 22 new moon. This makes your new year resolutions especially significant. You have a great opportunity in the year ahead to turn your dreams into reality, with the Sun sextile Neptune from December 24 to 28. Like with the new moon, this sensitive and even psychic influence will stay with you for twelve month ahead. You can expect very special connections with family and friends over your birthday, Christmas and new year celebrations.
Decan 2 Capricorn December 2014 Horoscope
There is not much happening by way of astrological influences in the first half of December 2014. But then two planetary conjunctions in a row will certainly shake things up. Although these conjunctions are neutral, neither positive or negative, they may prove more challenging given how they aspect the major aspect this year, Uranus square Pluto.
Uranus square Pluto is exact this month, which is of critical importance to you in particular. Uranus square your decan is making you want to break free from routine, leading to sometimes erratic behavior. Pluto in your decan marks an eighteen month period of deep and lasting change in your life direction.
Venus in your decan from December 18 to 27 places the focus of this radical upheaval on your love life and finances. This may have been the case a number of times this year, but this time it will be felt more intensely. In both areas of life, you may go through a major transformation, especially from December 18 to 22 when Venus joins Pluto, both square Uranus. The transformation could result from compulsion, jealousy or intense karmic bonding.
Mercury in your decan from December 23 to 30 has the potential to create a mentally stressful Christmas period for you. This transit alone signifies a hectic time, with may errands and lots of discussions. The interaction will intensify from December 23 to 26, when Mercury aligns with Pluto, both square Uranus. I know this is not the best timing if you were hoping for some peace and tranquility during the holidays.
If you feel annoyed or agitated, then remain mindful that the planets are hammering you at the moment, so try not to provoke others, and don't take things too personally. This is a very fast-moving transit and should only be strong for half a day, depending on your date of birth (December 23 for early in the decan, December 24 for middle of the decan, December 26 for late in the decan).
Decan 3 Capricorn December 2014 Horoscope
Since November 21 you should have been benefiting from increased energy and confidence, plus more sexual appeal. This continues until December 5 with Mars in your decan. This can sometimes produce aggressive responses in yourself and others, but Mars sextile Saturn from November 29 to December 4 will focus your high energy on constructive work. You can achieve a lot and receive praise for your efforts now. This is the final activation of Saturn sextile your decan, the year-long stabilizing influence which comes to and end this month.
You have done very well indeed to have two more planetary conjunction in a row, covering the Christmas and new year periods. Venus in your decan from December 26 to January 4 will get you in the mood for relaxing, socializing, and loving. Venus also rules compliments and gifts, so a merry Christmas looks to be in store.
Even more of a sociable influence is Mercury in your decan from December 29 to December 5. You should feel confident about expressing yourself in groups, and will enjoy a quick wit and extra charismatic appeal. If single, then the period these two social transits overlap is ideal for breaking the ice. The days being December 26 to 29. You will also have a good eye for a bargain, so shopping and all kinds of business dealings are favored on these days.