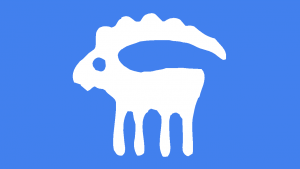 November 2014 Capricorn horoscope with decans for a more accurate forecast. If you are on a cusp, use the free horoscope to find your decan.
Decan 1 Capricorn Horoscope November 2014
You have two dynamic transits from Mercury and Mars this month. All of the action comes in the first two weeks so try and organize to get things done early. Both of these short term transits are positively influenced by your idealistic Neptune transit. This should result in greater depth of feeling in all your interactions. You will be feeling more compassionate and spiritually oriented, especially in the first two weeks of November 2014. Since October 23, you have enjoyed the increased energy and sexual magnetism of Mars in your decan. This is the most powerful of this months transits and continues through till November 9.
Often times, the Mars conjunction can be overpowering and lead to aggression and even violence. Little chance of things getting out of control now though. Mars sextile Neptune from October 29 to November 5 offers the chance of passionate and spiritual sexual encounters. You can project your desires in a friendly manner, and expect support from others along the way to realizing your dreams.
Mercury is sextile your decan from November 8 to 15. Business and paperwork is favored now. A good time to get ahead on studies or complete business deals. Dreaming should be vivid on November 11 and 12 with Mercury trine Neptune. You will gain more insight and understanding of any occult work like astrology. Even catching up with friends for a drink could turn out to be spiritually enlightening on these days.
Decan 2 Capricorn Horoscope November 2014
After a well below average October, this month looks mighty fine for you. Your transits are still being affected by Pluto in your decan, but with happy sextile and trine aspects to relieve the pressure. The Sun sextile your decan from November 2 to 12 clears your path of obstacles. During this time, Venus is sextile your decan from November 1 to 9 favors harmonious and intimate relationships. Venus sextile Pluto from October 31 to November 3 will deepen and intensify your romantic encounters. The Sun sextile Pluto from November 2 to 5 allows you to powerfully project yourself for maximum benefit. Then November 6 full moon will focus the ease of this solar transit onto your emotional and family life for the next 14 days.
Mars in your decan from November 8 to 22 favors vigorous activity. You can push forward with an endless supply of energy and enthusiasm. Mars conjunct Pluto from November 8 to 12 greatly intensifies your already strong desires and primal urges. To best harness this powerful dynamic, remember to remain sensitive to the needs of others, they will not have the drive and stamina you possess right now. Mental work and communications benefit from Mercury sextile your decan, lasting from November 14 to 22. Mercury sextile Pluto November from 15 to 17 allows you to uncover secrets and forcefully state your opinions without upsetting others. Mercury sextile Mars from November 19 to 23 also allows for direct communication while not making others feel threatened.
Decan 3 Capricorn Horoscope November 2014
Mercury square your decan could prove frustrating from November 1 to 9. Fortunately, this is the only difficult transit the whole month so take a step back and wait for better times, especially is planning meetings or doing business. Next up, your love life receives a boost from Venus sextile your decan between November 8 and 17. This turns into a extra special time for making new friends and lovers with the Sun sextile your decan from November 11 to 22. Venus brings ease and luxury, with increased affection and attraction. The Sun improves self confidence and harmony in all relationships. The comes the November 22 new moon to extend this wonderful influence for the next 28 days.
Mercury sextile your decan from November 21 to 28 provides ideal conditions for doing business. Your judgement skills will be sound and you will be able to communicate effectively. Mars in your decan from November 21 to December 5 is a great way to round of this series of helpful transits. You gain increased energy and confidence, plus sexual appeal. Mercury sextile Mars from November 19 to 23 is just perfect for self promotion, to your professional and personal benefit. You will have a quick wit and increased charisma to win debates, negotiate better deals, and to step out of your comfort zone to make new contacts.