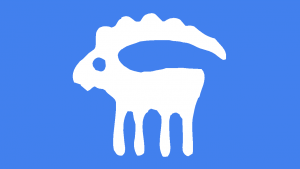 April 2015 Capricorn horoscope with decans for a more accurate forecast. If you are on a cusp, use the free horoscope to find your decan.
Decan 1 Capricorn April 2015 Horoscope
The March 20 solar eclipse may have been causing some troubles in the last week, and that may continue for a few days. The remainder of the month looks much rosier so you can get back on track. Mercury square your decan from March 30 to April 5 can cause negative thoughts and this will be more noticeable given the recent solar eclipse. These are the most challenging days this month so don't take things too seriously. Put off major decisions just a few days.
Mars trine your decan from April 1 to 14 should be felt as a refreshing increase in energy and enthusiasm for life. Now is a great time for hard physical work or anything requiring some extra initiative to get off the ground. Your strong desires have a good chance of being met because of your up-front and positive attitude. This is the best time of the month for your love life, with increased sexual magnetism making you more attractive. You can be more direct in asking for exactly what you want. At work the boss will appreciate your confident approach. Mars sextile Neptune from April 9 to 14 is perfect for romance because of your charisma and mystic allure.
Mercury trine your decan from April 14 to 20 increases mental and communication skills. A favorable time for making plans and important decisions, negotiating and signing contracts. This should also be a very sociable time with April 18 to 20 being ideal for sharing your thoughts and feelings. On these days you will also reach a peak of psychic awareness and spiritual insight with Mercury sextile Neptune.
The most powerful influence this month is the Sun trine your decan from April 19 to the 1st of May 2015. This harmonious and productive solar transit is boosted and extended well into May 2015 by the April 18 new moon. Your spiritual Neptune sextile is activated by the Sun from April 27 to May 1. On these days you will gain a lot of self-satisfaction by helping other less fortunate than yourself. Occult subjects like astrology and Tarot should be of more interest too you as well.
Decan 2 Capricorn April 2015 Horoscope
A better month ahead compared to March, but any difficulties you faced last month are likely to continue through the first week of April 2015. Venus trine your decan from March 25 to April 3 is a pleasant but not so strong an influence. It brings peace and harmony and is a good omen for your love life. Unfortunately, it will mostly be overpowered by the Sun square your decan from March 30 to April 10.
This solar transit can cause some irritation and tension due to not seeing eye to eye with other people. The April 4 lunar eclipse will exacerbate any relationships drama and has the potential to prolong such difficulties through to September 2015. Keep in mind that more favorable shorter term influences in coming months will negate a lot of those negative and allow you to have fun as usual.
During the challenging solar transit you also have Mercury square your decan from April 4 to 10. This adds impatience and confusion into the mix, making this the most problematic week this month. Mercury lines up with the Sun and Uranus to increase the risk of upsetting change and impulsive actions. This will be the last in a long series of planetary alignments to be impacted by Uranus square Pluto. If you need reminded of how that has been causing chaos in your life, then read Uranus square your decan and Pluto in your decan.
Happier times begin with Mars trine your decan from April 13 to 29. You should notice an increase in self-confidence, enthusiasm and energy. This will allow you to get a lot of physical work done and is the perfect time to take the initiative to start new projects.
During this productive time, Mercury is trine your decan from April 19 to 25. This will be the best week this month when your mind is working with your desires. You can be as direct as you like without upsetting others. Perfect for debating, negotiation and all manner of business dealings. The other benefit is in your love life. Extra charisma and a way with words will attract admirers. Mercury and Mars triggering your Pluto conjunction will dramatically boost your power of persuasion and your determination to succeed.
Decan 3 Capricorn April 2015 Horoscope
You have a little rough patch in the middle of April but it won't do much to take away from other good transits and the longer term positives from the March 20 solar eclipse. Venus trine your decan from April 2 to 12 is a nice way to start the month. It is a good omen for you love life because of increased beauty and attractiveness. Finding new love comes easier but if you're not into that then enjoy this relaxing time to unwind.
The challenge this month comes in the form of the Sun square your decan from April 9 to 20. You may start to feel unconformable around others if you speak out or get too pushy. Negative reactions are likely and you will not do so well in competitive environments. These tests of character become more difficult from April 9 to 15 with Mercury square your decan.
You should avoid making bold statements or making important decisions this week. You may feel run off your feet so stick to routine as much as possible and defer what you can. This is most critical when the Sun is closest to Mercury from April 8 to 11. The April 18 new moon coming within the solar transit will emphasize any challenges you have faced and extend them into May 2015.
Good times return with Mercury trine your decan from April 24 to the 1st of May 2015. Clear thinking and good judgement make this the best time of the month for attending meetings and appointments. Sign contracts with confidence and buy and sell to make a profit. This should also be a sociable time, ideal for catching up with friends.
The outlook continues to be positive with Mars trine your decan from April 27 to the 13th of May 2015. Your energy levels will receive a boost and your love life will benefit from this strong and sexy influence. More about this next month, enjoy!
Monthly Horoscopes