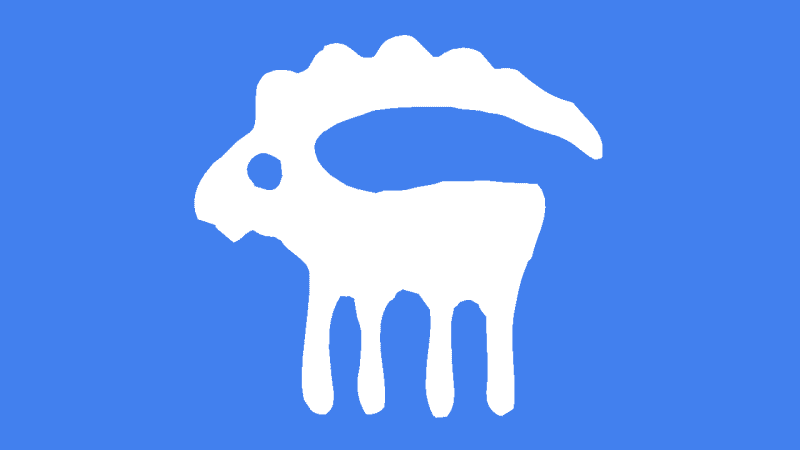 October 2015 Capricorn horoscope with decans for a more accurate forecast. If you are on a cusp, use the free horoscope to find your decan.
Decan 1 Capricorn October 2015 Horoscope
A very hectic and stressful start to October 2015 soon gives way to fun and relaxation. Despite some lingering challenges, the outlook is very promising with the chance of turning your dreams into reality.
Sun square your decan from September 22 to October 4 means you start the month on a downer. Lack of energy and enthusiasm make it harder to get normal things done, let alone cope with an increased risk of relationship dramas. Your goals may have to take second place to the needs of other people.
The September 28 lunar eclipse highlights this confrontational theme and makes relationship dynamics an issue for months ahead. This challenging long-term influence makes you emotionally sensitive to any criticism. Your family and close relationships are likely to come under the most pressure.
Neptune sextile your decan this year is your other long-term transit. This is much better because it give strong faith and hope of a better future. The combinations of the lunar eclipse and Neptune will greatly increase any psychic abilities, or at least make your intuition stronger than normal.
Mercury square your decan from September 27 to October 21 increases the risk of any disagreements turning into full-blown arguments. Mental tasks will be more challenging and stressful. Poor decision-making skills make this a bad time for doing business or negotiating.
Sun conjunct Mercury from September 29 to October 1 sees a peak in nervous anxiety from a rush of activity. You may face strong opposition or criticism, making you feel very defensive and even depressed. Avoid at all cost being pressured into signing contracts or agreeing to things you are unsure about.
Mercury retrograde until October 9 emphasizes the need to take care with what you say and what you write. Mistakes and delays are more likely and would only lead to more stress and confusion. Your stress levels will noticeable drop after October 9, but still think twice before making important decisions.
Mars trine your decan from September 24 to October 12 makes you feel strong and sexy. Extra confidence and courage will help you get through the challenging start to the month. You can be more assertive about getting your own way. However, remember that Mercury retrograde is making is difficult to think straight.
Mars opposite Neptune from October 5 to 8 increases the risk of deception and treachery. Even though both planets are working for you, care still needs to be taken as these problems are also typical of Mercury retrograde.
Venus trine your decan from October 7 to 20 brings peace and harmony. Extra charisma and popularity reduces the risk of getting into arguments. Socializing is favored and you can expect more love and affection to come your way.
Venus opposite Neptune from October 15 to 18 suggests some confusion or deception involving love relationships. However, both planets are on your side so you will not be the victim. Others may seek you out for sympathy or a shoulder to cry on. Your own love life will benefit from your increased romantic allure and sensuality.
Sun sextile your decan from October 23 to November 3 brings a reprieve from the challenging conditions of the lunar eclipse. Increased confidence and initiative allow you to get back to working on your goals and achieving success. People who have been standing in your way will see the light and at least leave you alone.
The October 27 Full Moon extends this harmonious period until November 11. This is an excellent moon phase for you as it helps you to reach your hopes and dreams. Intimate relationships will be a major focus, and you can draw on the nourishment and support of family and friends.
Sun trine Neptune from October 29 to November 1 is the best time to of the whole month. Importantly, you may realize that achieving your goals and dreams are of prime importance before you can be of help to others. Now is the time to turn dreams into reality, and you will be strongly motivated to achieve this.
   Capricorn Horoscope 2016 Decan 1
   Previous Capricorn Monthly Horoscope Decan 1
Decan 2 Capricorn October 2015 Horoscope
Even though there are some challenges to confront this month, October 2015 is by far the best month of the whole year, possible for many years. You have an incredible amount of power and good fortune to achieve success and turn your life around.
The September 13 solar eclipse heralded this positive turn around and placed an emphasis on the healing of broken hearts. This can reinvigorate a marriage this month or bring an exciting new love.
Jupiter trine your decan from September 23 to November 26 is your lucky streak bringing enthusiasm and optimism. Growth and success comes more easily now.
Pluto in your decan this year brings increased personal power and influence to make major transformations in those areas of life which are breaking down.
Jupiter trine Pluto all month climaxes on October 11. This intensifies your good fortune and amplifies your power and influence. It represents the peak in your growth and a major evolutionary leap. With helpful influence from the planets of love and sex, Venus and Mars, much of the growth and success to come will apply to relationships.
Sun square your decan from October 3 to 14 brings a test or challenge which forces you to acknowledge that something in your life needs attention. It could be another person or a stressful event that makes you feel defensive or insecure. You may start to question your supposed good fortune.
Sun square Pluto October 5 to 7 increases your need to be in control, but can also lead to ego conflicts with other powerful people or authority figures. A crisis or conflict with someone makes for an intense experience which can lead to extreme or destructive behavior. Such challenges can force you into a corner where you have to either defend your position or make a major change.
Sun opposite Uranus from October 10 to 13 forces a change and brings exciting encounters or events which shake up your world. Adapting to any changes requires extra effort, and any excitement may leave your nerves frayed. These unexpected and quite possibly unwanted changes can manifest in yourself, through a partner, or through an external event.
Uranus square your decan until April 2016 tests you with unexpected changes which affect your routine and life in general. The change may come from within, especially if you feel you have not been able to live as you truly wish.
The October 12 New Moon is strongly influence by Uranus and brings excited anticipation of things to come. It extends this unpredictable period until November 11, and ensures you get active in order to make the most of your extremely good fortune. Others may annoy you with criticism and unwanted advice, but they could actually be steering you in the right direction.
Mars trine your decan from October 10 to 28 gives an increase in energy levels, self-confidence and sexual desire, that is well-balanced and not aggressive or threatening to other people. You know what you want and have the extra energy to go after it with a very good chance of getting it. Your sexual desires are high now, as is your sexual attractiveness. This can fire up existing love relationships, or makes finding a new love easier now than at other times.
Mars trine Pluto from October 14 to 17 gives a surge of goal-directed energy making you very ambitious. You can be assertive and direct in achieving your desires while still maintaining harmony. Sexual relations will especially benefit from your increased passions. You will be wielding much power and influence so it is important to use your power wisely.
Mars conjunct Jupiter from October 15 to 22 is ideal for starting anything that requires energy, initiative and courage. You have the self-confidence to achieve major success at this time. New relationships are possible now because of your extra charisma and super charged sexual attractiveness.
Mercury square your decan from October 20 to 27 can add anxiety and stress this week, which is not surprising given the gravity of the transition you are experiencing. Arguments are likely if you remain stubborn. Your rational intellect is not your strong point, so go with your heart and follow your instincts.
Mercury square Pluto from October 20 to 23 can lead to deep thinking and intense interactions with other people. You will naturally become defensive under this influence. It is important not to let your fighting spirit back you into a corner and complicate matters.
Venus trine your decan from October 19 to 30 is an excellent omen for love as it falls mainly within the sexy Mars transit. This perfect combination or soft affection and primal desires is wonderful for adding spice to an existing relationships or for finding a new partner.
Venus trine Pluto from October 22 to 24 adds intensity and passion to relationships and those things which brings you joy and satisfaction. You will enjoy a mysterious type of sexual attractiveness with a strong karmic pull. This increases your odds of finding a new sexual partner or new friends.
Venus conjunct Jupiter from October 24 to 27 is the most looked forward to of all minor transits. It portends love and money, harmony and happiness. Relationships of all kind are a major focus of this conjunction. This is one of the best transits for falling in love. It is more likely now that any new romance will turn out to be the perfect match.
Mercury opposite Uranus from October 24 to 26 creates a hectic pace that may leave you feeling tense and scattered. There is also the possibility of a range of other unexpected happening which can increase your nervous anxiety. Go with the flow because keeping to routine or trying to make plans will not work.
   Capricorn Horoscope 2016 Decan 2
   Previous Capricorn Monthly Horoscope Decan 2
Decan 3 Capricorn October 2015 Horoscope
The September 13 solar eclipse has set the stage for a harmonious and productive six months ahead. The September solar and lunar eclipse both focused on relationships, and there is a lot of activity coming in your love life later in October.
Sun square your decan from October 13 to 24 puts the temporary breaks on the harmony and ease of the eclipse cycle. You may feel more defensive this week due to criticism or pressure from others, especially superiors and men in general. Things will get better during the final week of October, but for the time being, you should probably try to stick to routine. Starting new projects would only end in frustration due to resistance to your plans and ego conflicts.
The October 12 New Moon is technically a challenging one as it comes just before your testing solar transit. But this moon phase will give an excited anticipation of better things to come. This is exactly the case for you with excellent stars ahead for relationships of all kind.
Mars trine your decan from October 26 to November 14 is especially favorable for your love life because of increased sex drive and personal attraction. You should feel strong and sexy and can be as direct as you like in chasing your desires. Your assertiveness and strong self-confidence will also win the support of bosses and other people in power.
Mercury square your decan from October 27 to November 2 complicates relationships just for a few days. While Mars then Venus add to your charisma and social skills, Mercury will bring poor judgement and social awkwardness. Put off any important decisions or appointment and do not sign contracts under this confusing transit.
Venus trine your decan from October 29 to November 9 is even better for you love life at is falls totally within the sexy Mars transit. Venus softens your raw primal urges to make you even more attractive and popular. Socializing should be fun, and your finances should allow for some extra spending on entertainment and luxuries.
   Capricorn Horoscope 2016 Decan 3
   Previous Capricorn Monthly Horoscope Decan 3