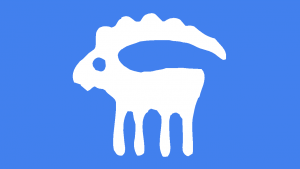 March 2015 Capricorn horoscope with decans for a more accurate forecast. If you are on a cusp, use the free horoscope to find your decan.
Decan 1 Capricorn March 2015 Horoscope
You do have some friendly transits to look forward to this month but a solar eclipse on March 20 begins a more challenging phase of life. You may actually start off this month in a grumpy mood because of Mars square your decan from February 18 to March 5. Difficulties in all relationships and especially in love relationships can occur at this time if you force your desires onto other people. They they will react just as strongly and test your will and challenge what you are trying to achieve.
Mercury sextile your decan from March 12 to 20 will brighten your mood with positive thinking. You have good judgement and communication skills now, together with accurate intuition and a sharp mind. If you have important business in the pipeline then I would attend to it now, anytime before the March 20 solar eclipse. This transit is also excellent for catching up with friends, making plans, and getting up to date with bills and paperwork.
Venus trine your decan from March 16 to 26 is an even better omen for socializing. Increased beauty and popularity could make you the life of the party. Finances and love are favored now. I think the best time for business transaction this month is from March 16 to 20 while the Mercury and Venus transits overlap.
The Sun square your decan from March 20 to 31 signals the start of the challenging phase of life I mentioned earlier, and in your 2015 horoscope: "Twelve months of more challenging eclipse cycles begins with the March 20 solar eclipse. A solar eclipse square your Sun represents a test of character. Your ego is on the line, coming under pressure from others through arguments or challenges to your authority. They will feel you are being too pushy in asserting your will over them."
Your Capricorn horoscope for April 2015 is looking more promising with Mars trine your decan from March 30 to the 15th of April 2015. This will compensate for any lack of confidence and self-esteem cause by the solar eclipse. Hold off until this transit if there is some project you need to get off the ground.
Decan 2 Capricorn March 2015 Horoscope
An intense month awaits you climaxing with the final Uranus Pluto square on March 16. Other difficult transit beforehand are impacted by this major planetary event. You have already dealt with a number of these dramatic squares, most recently on mid December 2014. Life will be so much easier soon, and you can be proud of coming through this most challenging and drawn out of astrological mine fields this generation.
On the positive side of the ledger you have the Sun sextile your decan from the 28th of February 2015 to the 11th of March. The Sun sextile Pluto at the same time as the March 5 full moon is most significant because it will help tremendously in coping with the stresses of the Uranus Pluto square. The moons calming influence on your Pluto conjunction will remain in effect until the March 20 solar eclipse. Importantly, this covers the most critical period of the month.
Venus square your decan from February 28 to March 9 has the potential to cause some upsetting moments in your love life. This will be most noticeable from March 2 to 6 when Venus aligns with Uranus. Unexpected circumstances could create distance between you and loved ones, or financial shocks, so be conservative with money at this time.
Mars square your decan from March 4 to 19 is more problematic and you will definitely need to watch your temper and curb any risky behavior. The most challenging period of the month, probably more so than even the exact square of Uranus and Pluto, will be from March 7 to 14, Mars joins Uranus square your decan to create erratic energy, impulsiveness and at worst explosive rage. Find a quite place an meditate on the calming influence from the March 5 full moon
Mercury sextile your decan from March 19 to 26 will return positive thinking and clarity, together with acute intuition and good communication skills. Mercury sextile Pluto from March 21 to 23 will bring powerful intuitive and persuasive skills. Secrets can be uncovered and mysteries solved.
Venus trine your decan from the 25th of March to the 3rd of April 2015 is good timing because of its peaceful and loving effect. You need these good transit to recover from the hectic pace in the middle of this month. Some lighthearted moments will sooth your soul and there is a good chance of deep and profound love from March 26 to 28.
Decan 3 Capricorn March 2015 Horoscope
A couple of annoying influences this month will do nothing to take away from a wonderful phase of life you are about to enter. More on that in a moment. Venus square your decan from March 8 to 17 is the first of two annoyances to distract you. This is not a strong influence at all, but you may have some difficulty getting motivated. Take it easy and don't work too hard as things are about to pick right up.
The Sun sextile your decan from March 10 to 21 is a very positive transit which culminates with the March 20 solar eclipse. As mentioned in your 2015 horoscope, "March 20 signals the beginning of twelve months worth of favorable eclipse cycles. The March 20 solar eclipse sextile your decan will have an energizing and creative influence. Fewer obstacles and even some timely help, will make it easier to reach your goals. Some of the biggest gains this year will be made in your professional life, with achievement and recognition boosting your ego.
Mars square your decan from March 17 to the 1st of April 2015 is the other pain in the but for the month. This will have a stronger impact than the earlier Venus transit. It can bring frustration and anger, even with such a positive eclipse taking place. For this reason, it is probably better to wait until next month before getting to work on your long-term goals or starting new ventures.
Mercury sextile your decan from March 25 to 31 will help express any Mars frustration. Good communication skills will come in handy to smooth over any abrasive moment when dealing with competitors. You may also use this time ti start thinking about, and planning your goals for the year ahead.
Monthly Horoscopes