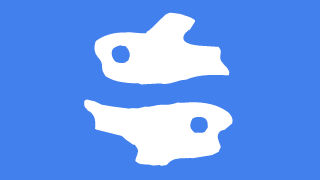 Your Pisces monthly horoscope is divided into three decans for a more personal and accurate forecast. If you are on a cusp, use the free horoscope to find which decan to read for your Pisces April 2014 horoscope.
Pisces Monthly Horoscope Decans
Pisces Decan 1 born Feb 19 to 28.
Pisces Decan 2 born Feb 29 to Mar 10.
Pisces Decan 3 born Mar 11 to 20.
Decan 1 Pisces April 2014 Horoscope
Another nice looking month ahead for you. A lovely start too, with Venus in your decan from April 5 to 15. This will facilitate greater intimacy and affection in your love life, and it that has been non-existent lately, then this is the time to find someone. You will be feeling and looking beautiful, helping to attract the right kind or person for you. A very romantic few days comes when Venus aligns with Neptune from April 10 to 13. Ideal for dreamy passion as your Neptune conjunction receives the loving touch.
The good conditions now apply to all areas of life with the Sun sextile your decan from April 20 to 30. This culminates with the Solar Eclipse on 29 April 2014, to extend this productive phase of life for another six months. You should almost immediately get a good sense of the opportunities which lay ahead, as from April 23 to 29, Mercury is sextile your decan. The positive thinking from this Mercury transit will enable you to clearly see into the future, and make optimistic plans. The Sun and Mercury come together, both sextile Neptune during this last part of the month.
Decan 2 Pisces April 2014 Horoscope
This is a very intense and powerful month ahead for you because of Grand Cross 2014. Two of the planets involved in this rare alignment are making very helpful aspects to Pisces decan 2. Jupiter trine your decan all month is bringing good fortune and opportunities for growth and increased satisfaction. Pluto sextile your decan all year is a powerful driving force in your life, willing you on with great determination to succeed.
I expect that you will notice the greatest impact of the grand cross on your love life and with your finances, as from April 15 to 24, Venus is in your decan. The strongest impact should be felt from April 15 to 20 when Venus aligns directly with the grand cross. Look forward to unexpected events of a positive nature with love and money.
While the intensity may subside, the favorable conditions do not. The Solar Eclipse on 29 April 2014 maintains this productive phase of your life for another six months. An eclipse sextile your decan clears your path of obstacles, making it easier to reach your personal and professional goals. With Mercury sextile your decan from the 29th of April til the 3rd of May 2014, you can make plans for the future because of clear insight and excellent judgement.
Decan 3 Pisces April 2014 Horoscope
Both Mercury and Venus move through your decan this month, making April 2014 a very busy and sociable time. Both of these inner planets activate your positive Saturn transit, meaning you can make substantial progress on long term goals, in areas which these planets rule.
From April 1 to 8, Mercury in your decan is a helpful influence, focusing your attention on business matters and your day-to-day interactions with others. You will notice an increase in tempo, with more mental activities and errands to run. Mercury trine Saturn from April 1 to 4 signals the time to close deals, make long-range plans, and enter into serious negotiations. You may be called upon to take a leadership role, and you will be looked up upon as a mentor or authority figure. This would also be a good time for you to seek counsel from an older person.
From  the 24th of April to the 3rd of May 2014, Venus in your decan puts the focus on your love life and finances. This is also a positive influence, making you feel more loving and affectionate. An increase in your attractiveness and popularity makes this an ideal time to make new friends, seek new love, and have some fun socializing. Venus trine Saturn from April 23 to 26, will promote closer bonding in love relationships, where commitment is the key word. If dating, then you may meet someone from a different age group, with long-term potential. Investing money for the long term is also favored now, either cash, blue chip stocks, real estate or jewelry.
Monthly Horoscopes