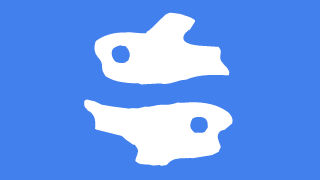 Your Pisces monthly horoscope is divided into three decans for a more personal and accurate forecast. If you are on a cusp, use the free horoscope to find which decan to read for your Pisces March 2014 horoscope.
Pisces Monthly Horoscope Decans
Pisces Decan 1 born February 19 to 28.
Pisces Decan 2 born February 29 to March 10.
Pisces Decan 3 born March 11 to 20.
Decan 1 Pisces March 2014 Horoscope
The March 1 new moon in your decan is a positive start to the month. The benefits of a new moon in your decan will stay with you till the next new moon on the 30th of March. So you can look forward to increased self-confidence and greater ability to reach your goals. There are a few days later in March 2014 which may be a bit suspect. For this reason, it would be better to start new projects and push ahead during the first two weeks of this month. This fits in well with the moon phase anyway, because it is always better to get a move along during the waxing phase from March 1 to 16. You will have ample enthusiasm and initiative with the new moon in your decan, can expect assistance from other, and should experience less resistance and challenges than usual.
From March 17 to 26 you have Mercury in your decan. This signals a time of increased activity with phone calls, errands and meetings. With the exception of a few days I will mention shortly, this would be a good time to finalize plans that you started thinking about earlier in the month, and for buying and selling. The suspect period I mentioned earlier comes from March 21 to 23 when Mercury joins Neptune in the sky. This can play out either good or bad for you, as it triggers your Neptune conjunction. I would veer on the side of caution with this one, and avoid signing contracts or getting involved in sensitive discussions.
Decan 2 Pisces March 2014 Horoscope
A most excellent month ahead starting with Sun in your decan from February 28 to March 11. This will be felt as a boost to energy level and self-confidence. With the March 1 new moon falling within this productive transit, the easy going conditions will stay with you till the next new moon on the 30th of March. The beginning of this month is ideal for starting new projects, kicking habits or turning over a new leaf. The very best days for starting these things are from March 2 to 5, when the Sun sextile Pluto in the sky activates your powerful Pluto transit
Another very successful period this month comes from March 25 to April 2, when Mercury moves through your decan. This will sharpen your mind and give you excellent communication and decisions making skills. Mercury trine Jupiter from March 25 to 27 heralds the optimum time for making plans, negotiating and signing contracts. The activation of your lucky Jupiter Transit is a good sign of success, making this also a great time to ask for favors or for buying a lottery ticket. Mercury sextile Pluto from March 27 to 29 will promote deep thinking and profound discussions, perhaps revealing some secrets.
Decan 3 Pisces March 2014 Horoscope
Your love life continues to benefit early this month with Venus sextile your decan until March the 6th. This should not only be having and affectionate influence on your intimate relationships, but also a generally relaxing and peaceful influence on your life. An ideal time for vacationing or socializing with friends. Entertaining at home or going out to party would be most enjoyable now.
The tempo picks up now with the Sun in your decan from March 10 to 21. No more lounging around now because you don't want to waste the good energy here. You can push ahead with your goals and expect success. Assistance is on offer from superiors and men in general, and there would be a lot less resistance from others than usual. Both personal and professional goals can be furthered, but the biggest advances will probably be with your career.
The optimum days for seeking a pay rise or promotion, or for applying for work, is from March 12 to 15. The Sun trine Saturn in the sky activates your dutiful Saturn Trine. This will make you look very responsible and trustworthy to superiors. You may be called on to take on more responsibility or play a leadership role. The Full Moon on 16 March 2014 signals two weeks ahead of more emotional connections with loved ones. You may spend more time with your mother or other female family members, and intimate relationships will take on more importance in your life.