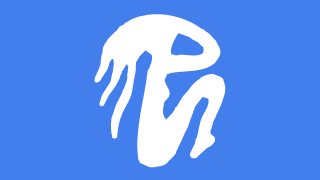 Your Virgo monthly horoscope is divided into three decans for a more personal and accurate forecast. If you are on a cusp, use the free horoscope to find which decan to read for your Virgo March 2014 horoscope.
Virgo Monthly Horoscope Decans
Virgo Decan 1 born August 23 to September 2.
Virgo Decan 2 born September 3 to 12.
Virgo Decan 3 born September 13 to 22.
Decan 1 Virgo March 2014 Horoscope
You are in the middle of a difficult phase of life, with March 2014 not looking much easier than the previous month. While the entire month may prove challenging because of the March 1 new moon, it is really only a week or so later on that required some careful maneuvers to negotiate. A new moon opposite your decan creates a confrontational environment, where superiors or other bossy types may challenge your plans. This test of character can become quite draining because it hacks away at your self-confidence. Better to keep a low profile and hold off a while longer on promoting yourself or your goals.
Care is needed from March 17 to 26 with a Mercury opposition. Coming on top of the challenging new moon, you are now more likely to get involved in arguments, which will prove most difficult to win. Judgement is not your strong point now so definitely stay away from important negotiations or decisions. The most critical time to avoid deception, gossip and slander is during the Mercury Neptune conjunction from March 21 to 23. You will be very sensitive to negative energy, and vulnerable to deception with the activation of your Neptune opposition.
Decan 2 Virgo March 2014 Horoscope
After a very upbeat February, this month poses a couple of challenges. However, these difficult shorter term transits are made easier to handle, by your helpful longer term influences. From February 28 to March 11, the Sun is opposite your decan, which will be a major influence for the entire month because of the March 1 new moon. This can create some relationship difficulties, especially in your professional life as others seek to dominate you and make it more difficult for you to reach your goals. You do have an opportunity to get on top of this, and promote yourself and your plans with force. Look to do this from March 2 to 5 when the Sun sextile Pluto activates your powerful Pluto transit.
The most troubling time this month comes from March 25 to April 2. A Mercury opposition will make this period very hectic which can lead to mental stress and communication difficulties. If there is something important you need to take of during this time, such as attending meetings or catching up on paperwork, do it from March 25 to 27. Mercury trine Jupiter activates your most fortunate Jupiter transit, to give you better judgement and mental clarity. There should be more a more friendly and cooperative feeling when socializing or doing business.
Decan 3 Virgo March 2014 Horoscope
Another good looking month ahead of you with the only challenging influence offset by your helpful longer-term Saturn transit. Up until March the 6th, you continue to enjoy the relaxing influence of Venus trine your decan, which started on February 19. This is a favorable time for socializing and spending quality time with loved ones. Your finances should be in good enough shape now that you can afford to spend a little more on luxury items to pamper yourself. You will be giving off an attractive and friendly energy which will have a helpful impact on your love life. Making new friends or potential romantic partners should come more easily this first week of March 2014.
From March 10 to 21 the Sun opposite your decan will create more tension in your relationships, especially at work in the initial days, up till the 16th. If you do find that superiors start giving you a hard time, then look to resolve any differences or misunderstanding from March 12 to 15. The Sun trine Saturn activates your strengthening Saturn transit, to make you appear mature and responsible in the eyes of leaders. Your own leadership qualities will be on display, and you may earn recognition through hard work and self-discipline. The Full Moon on 16 March 2014 will focus the potential tension more on your home and family life, and with intimate relationships. This uncomfortable full moon influence will continue til the 30th of March 2014.