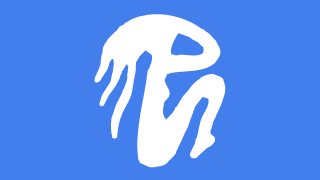 Virgo monthly horoscope with decans for a more accurate forecast. If you are on a cusp, use the free horoscope to find your decan.
Virgo Decan 1 born Aug 23 to Sep 2.
Virgo Decan 2 born Sep 3 to 12.
Virgo Decan 3 born Sep 13 to 22.
Decan 1 Virgo Horoscope
You start this month under the challenging influence of the May 28 New Moon. A square from a New Moon brings tests in the form of ego challenges, or barriers to your progress. You do have plenty of other helpful transits through this month but that new moon influence could leave you feeling confused and insecure. The May 28 New Moon square Neptune activates your sensitive Neptune opposition for the majority of June 2014. Mercury sextile your decan from May 29 to June 17 will give more clarity to your thoughts and help you express your concerns.
Venus trine your decan from May 28 to June 7 should be good for your love life. The best romantic days being from June 2 to 7 during Venus sextile Neptune. Mercury and Venus acting together at this time is perfect for resolving any relationships dramas involving deception, and will  improve any self-esteem or self-doubt  issues. The Sun sextile your decan from June 21 to July 1 brings more self-confidence and this is boosted by the New Moon on June 27. Now you can look forward to easier conditions for the next four weeks. One immediate exception being a Venus square from June 23 to 30. Take special care not to over-idealize or be taken advantage of during Venus square Neptune from June 27 to 30.
Decan 2 Virgo Horoscope
After a run of good fortune in recent months, you come back to earth for a bit with the Sun square your decan from June 1 to 10. This is the only challenging period of the month where you need to take a more defensive approach. Other people or circumstance will make it harder to progress. It would be better to conserve your energy during this period and avoid risk-taking to hold onto recent gains.
Venus trine your decan from June 6 to 15 is a much nicer influence increasing the amount of love and affection in your life. Venus trine Pluto from June 6 to 11 will greatly deepen your love relationships and friendships as it activates your longer-term Pluto trine. Venus opposite Saturn from June 10 to 15 has the potential to bring distance between lovers or cause financial strain. But with such a helpful Venus transit triggering your responsible Saturn transit, you have a great opportunity to resolve any relationship or money issues permanently.
Decan 3 Virgo Horoscope
There are some tests to overcome this month but the outlook is overwhelmingly positive with Jupiter sextile your decan from May 27 to July 19. This represent a growth phase with good luck and many opportunities to increase you wealth and level of happiness. The major challenge this month comes from the Sun square your decan from June 11 to 20. You will be tested in some way by superiors or events, and the Full Moon on June 12 will make you more emotionally sensitive to any criticism or setbacks.
Much friendlier times arrive with Venus trine your decan from June 15 to 23. This is a good time to socialize and meet new people because of increased attractiveness and good cheer. Venus sextile Jupiter from June 15 to 21 will bring the good fortune of your love life and finances. Mercury square your decan from June 17 to July 14 can bring arguments and rushed thinking. This will be more of an issue up till July 1 while Mercury is retrograde, especially during Sun conjunct Mercury from June 18 to 22. This combines and amplifies your two challenging transit so avoid making important decisions and try to relax.
Monthly Horoscopes