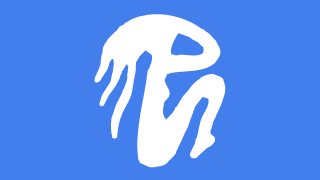 October 2014 Virgo horoscope with decans for a more accurate forecast. If you are on a cusp, use the free horoscope to find your decan.
Virgo Decan 1 born Aug 23 to Sep 2.
Virgo Decan 2 born Sep 3 to 12.
Virgo Decan 3 born Sep 13 to 22.
Decan 1 Virgo October 2014 Horoscope
It's all good news this month with four excellent transits plus a lovely solar eclipse to see you into next year. First up you have Mercury sextile your decan from September 29 to October 9. You will be able to project yourself strongly and clearly, without upsetting anyone. Mercury retrograde from October 4 should not hinder this ability, although you should take extra care regarding important decisions and business dealings. The Sun sextile your decan from October 23 to November 3 is boosted by the October 23 solar eclipse. This new eclipse cycle, through until March 2015, is an excellent time to make real progress with the things in life that mean a lot to you, work, relationships or longer term goals.
Venus is sextile your decan from October 23 to November 1. This increases opportunities with love and money. You should feel energetic about expressing love and affection, wanting to make a genuine effort to please and share you warm feelings. Finally this month, Mars trine your decan lasts from October 24 to November 9. This is a most favorable time to achieve your desires and reach your goals. All your relationships will benefit from your enthusiasm and increased sex drive. Other people will warm to you and admire your directness and confidence. You know what you want and have the extra energy to go after it.
Decan 2 Virgo October 2014 Horoscope
Mars square your decan. from September 29 to October 13, can create a build-up of energy inside. You should begin to notice a strong desire to assert your will power in an aggressive manner. The primal energy creates tension and frustration which can lead to outburst of temper if you don't get your way. Difficulties in your relationships, especially love relationships, can occur at this time if you force your desires onto other people. They will react just as strongly, testing your will, challenging what you are trying to achieve.
Although the October 23 solar eclipse does not make a major aspect to your decan, it is important because it  brings to completion the previous eclipse cycle. The April 2014 solar eclipse trine your decan should have been resulting in harmonious relationships. Life in general has hopefully been flowing easily with few obstacles to getting ahead. As the new solar eclipse approaches, the urgency to complete long term goals will increase. You have one more window of opportunity to take advantage of these favourable condition. After the Mars transit, but before the solar eclipse: October 14 to 23.
Decan 3 Virgo October 2014 Horoscope
Saturn sextile your decan is the major influence in your chart for the remainder of the year, from September 20 till the end of December 2014. You will start to feel more serious and responsible, giving more energy and attention to your long-term goals. This is a great opportunity to express your leadership qualities, and you may be called on to fulfil important duties. You now have the patience and stamina, as well as strong confidence in your abilities, to take on more responsibility.
The Sun in your decan from September 22 to October 3 relates to new beginnings. The September 24 new moon extends this time for new starts until the October 23 solar eclipse. The final transit this month throws a spanner in the works, with Mars square your decan from October 12 to 27. This creates irritation and anger, often leading to disputes and nastiness.  The best way to handle this testing time is to try and see things from the other person's perspective. You may have to reach some compromise and ease off a bit.