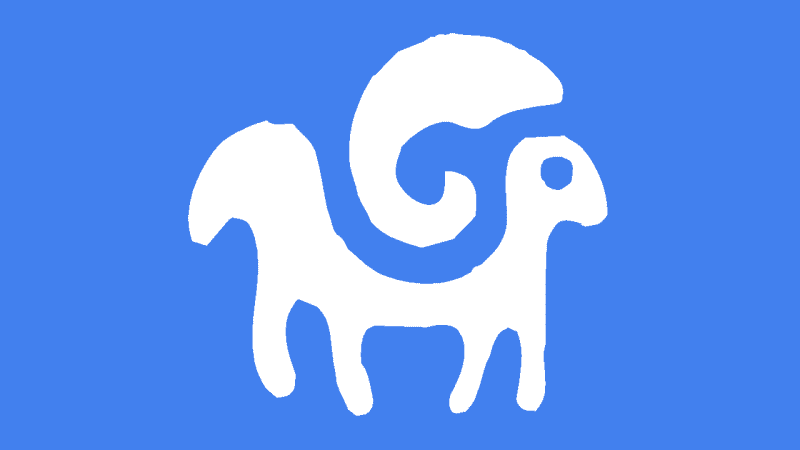 October 2015 Aries horoscope with decans for a more accurate forecast. If you are on a cusp, use the free horoscope to find your decan.
Decan 1 Aries October 2015 Horoscope
The big theme this month is learning to communicate your very sensitive feelings with other people, especially family, close friends and partners. Mercury and the Sun are travelling together opposite your decan, which can create a lot of anxiety and tension. Both transits gain extra strength with Mercury in retrograde motion and the Moon passing through your decan, forming a lunar eclipse with the Sun.
Saturn trine your decan until the end of 2015 will help ease the tension and settle things down. This brings some balance and focus, which would otherwise be in short supply this month. Saturn common sense and patience will be especially helpful to your thinking and communications, as it directly impacts upon Mercury.
Sun opposite your decan from September 22 to October 4 means it is six months since your birthday. As mentioned last month, this confrontational and uncomfortable influence climaxes with the September 27 lunar eclipse in Aries decan 1. Relationships dynamics will be a source of tension during the next six months, but especially this month. Because of your increased sensitivity, how you express your thoughts and feelings becomes critical.
Mercury opposite your decan from September 27 to October 21 does place an emphasis on self-expression. This is a tricky combination with the eclipse because it can make your more judgmental and argumentative. You will tend to blurt out your strong feelings without thinking of the repercussions.
Sun conjunct Mercury from September 29 to October 1 will be the busiest time of the month and increase the chance of arguments. Nervous tension and a scattered mind are likely.
The start to the month will be very hectic indeed, and remember that Mercury retrograde does not end until October 9. This will only add to your nervous anxiety and increase the risk of getting into arguments. The best approach for this alignment is to think twice before speaking and totally avoid making major decisions. You will quite simply be too rushed and all over the place in your head.
Mercury sextile Saturn from October 5 to 15 lasts much longer than the usual one or two days. This is because of Mercury stopping still and heading back in the right direction. This is a very fortunate aspect for you to have because it calms your nerves and improves all communications.
Mercury retrograde ends on October 9 to take away any chance of delays or mistakes.
October 10 to 15 will be the best time of the month. Even though Mercury is still making the aggravating opposition, Saturn is fostering better judgement and patience. This is a good time to think about, and talk about any recent disagreements you have been having with loved ones. It will be easier for you to get things off your chest without upsetting others. Serious topics will be discussed but there is a good chance of finding some common ground.
   Aries Horoscope 2016 Decan 1
   Previous Aries Monthly Horoscope Decan 1
Decan 2 Aries October 2015 Horoscope
A very different month awaits you compared to September. Relationships may still take up much of your time but cause you more irritation than anything. The Sun and Mercury travelling together both pass opposite your decan. This will increase the chance of arguments and mental stress. Both aggravating transits are strengthened as they make challenging aspect to your long-term Uranus and Pluto transits.
Sun opposite your decan from October 3 to 14 means it is six months since your birthday. Your ego and your goals will be tested by others, especially superiors and ego trippers.
Sun square Pluto.from October 5 to 7 will intensity any ego conflicts and force a transformation in an area of your life that is not working.
Pluto square your decan all year brings extreme forces in the form of other people and circumstances which mean you have to stand up and be counted.
The October 12 New Moon suggest some exciting changes in the month ahead.
Sun opposite Uranus from October 10 to 13 brings this sense of anticipation around relationships especially.
Uranus in your decan until April 2016 means the inner changes that you are going through can manifest outwardly as big changes in your life from work to home and relationships.
Mercury opposite your decan from October 20 to 27 brings a major focus on your frame of mind and how you communicate. Given the recent tests, you may be feeling low on self-esteem and very defensive.
Mercury square Pluto from October 20 to 23 will intensify and questioning or criticism from others. You will feel as if you have to justify your goals or plans, but don't allow yourself to be forced to make commitments or important decisions.
Mercury opposite Uranus from October 24 to 26 could bring some exciting or unsettling news. You may experience a great deal of confusion having to deal with some rapidly changing circumstances. While you may be expected to respond quickly, your reasoning and judgement skills are not up to the task. Better to defer important meetings or negotiation until after this very stressful time.
   Aries Horoscope 2016 Decan 2
   Previous Aries Monthly Horoscope Decan 2
Decan 3 Aries October 2015
The fun and loving conditions of September continue for a while this month. Things then take a turn with the October 12 new moon signalling the beginning of a more stressful phase of life which could last for up to a month. So some challenges ahead but nothing serious, you certainly do much better than your Aries cousins in the above decans.
Venus trine your decan from September 23 to October 9 gives the chance of romance and relaxation This loving and affectionate influence brings harmony and peace to your life. This is the best part of the month so you should schedule any important things in this time, especially anything related to finances or relationships issues.
Sun opposite your decan from October 13 to 24 means it is six months since your birthday. This is like a crossroads where you look back and see how well your goals and plans have been working out. Any weak spots are likely to be pointed out to you by superiors or bossy type men.
The October 12 New Moon places an emphasis on ego challenges and this confrontation moon phase will last until the next new moon on November 11. In the weeks ahead you may feel you are being picked on or are forced to justify yourself or your goals.
Try not to be too defensive because they will be pointing out areas of your life which probably do need re-assessing. You may have to tone down your self-assertion and think about what you are really trying to achieve, and if this is the best option for you.
Mercury opposite your decan from October 27 to November 2 will be the most challenging period of the month as your opposition gains strength and you rind it harder to cope. Confusion and lack of social skills means you should avoid arguments as you would only end up become more annoyed and stressed out. This is the worst time of the month for making important decisions or signing contracts. Put off any big decisions or important meetings if you can. You will most likely be thinking things are a lot worse than they actually are.
   Aries Horoscope 2016 Decan 3
   Previous Aries Monthly Horoscope Decan 3