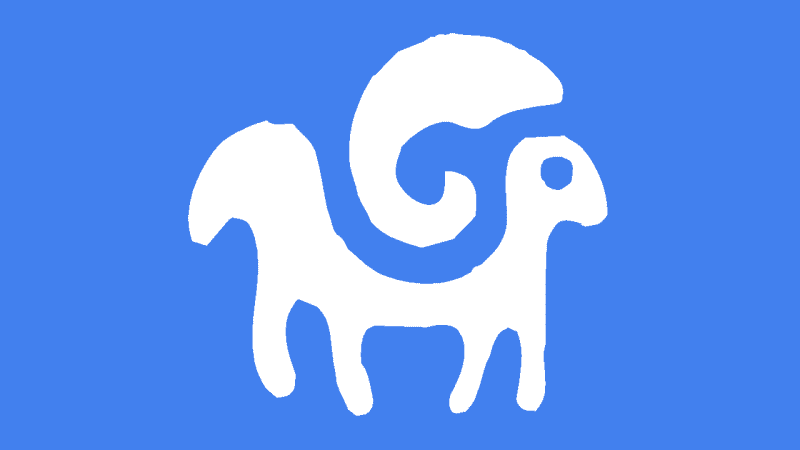 July 2015 Aries horoscope with decans for a more accurate forecast. If you are on a cusp, use the free horoscope to find your decan.
Decan 1 Aries July 2015 Horoscope
The final week of June 2015 may have proved quite stressful with tests and challenges on many fronts. Aggravation will continue to test your spirits early this month, but the combination of difficult transits will have passed by the middle of July 2015. Then you can look forward to a combination of much nicer influences in the final week of the month, extending well into August 2015.
Your self-esteem may be taking a battering from the Sun square your decan, between June and July 2. On its own, this challenging influence makes it more difficult to advance. When combined with Mars square your decan from June 23 to July 10, the odds of success in any venture are greatly reduced. This irritating period requires much patience and a defensive attitude.
The likelihood of anger adversely affecting your close relationships is increased by the July 1 full moon, itself an angry type of moon. This moon phase will last until the July 15 new moon and make you more sensitive to any provocation. The best course of action for the first half of July is to keep your head down and not provoke anyone.
With Mercury square your decan from July 8 to 15, you will also need to watch what you say. Poor judgement and lack of tact means the chances of getting into arguments this week is even higher. Do what you have to at work but don't stick your neck out or make a fuss. Stick to routine, don't ask too much of others, and think twice before making bold statements. This is certainly no time to be entering into negotiations, making important decisions or signing contracts.
July 8 to 15 could prove one of the most challenging weeks this year, so you should enjoy having a total break from any transit the following week. Use this time to recharge your battering and try to relax. Things are about to get much easier for you in many ways, starting with the Sun trine your decan from July 22 to August 3. This will bring a welcome boost to your self-esteem and confidence levels. Peace and harmony will return to relationships and previous resistance and irritations will fade away. This is a great opportunity to go on the front foot and make progress with your goals.
Making things even better this week is Mercury trine your decan from July 22 to 28. The best days this month are from July 22 to 24, when the Sun aligns with Mercury to give acute perception and speedy reflexes. Schedule important meetings and appointments on these days, as all should work out well. Attend to business matters or catch up with friends. Making new plans is ideal because of your clear thinking and positive frame of mind. The outlook is very positive due to the July 31 full moon. For the first half of August 2015, you can count on a nourishing home life and the support of friends and family.
Decan 2 Aries July 2015 Horoscope
After one of the better months of year in June, this month swings back to some challenging conditions. However, towards the end of July 2015, things turn positive again. Starting up on a positive note is Mercury sextile your decan from June 23 to July 3. Surprising good news is possible from July 1 to 3 with Mercury sextile Uranus. You also have the opportunity to receive flashes of insight about your future with this stimulating activation of Uranus is in your decan.
More problematic is the Sun square your decan from July 1 to 13. Other people will test your character and you may find it more difficult to achieve your goals. After the first week of this month, your patience will be further put to the test with Mars square your decan from July 8 to 25. The Sun and Mars influences combine from July 8 to 13. During this five-day period, the Sun harshly aspects Pluto then Uranus to greatly increase the pressure. You will want to break free and escape, but the best thing to do now is avoid risky behavior. Pluto square your decan favors change, but more of the gradual transforming type, than sudden swings in direction.
The same dynamic impact from Uranus and Pluto occurs during the aggressive Mars transit. It will be even more important not to act on instinct or engage in risky behavior. Mars opposite Pluto from July 13 to 17 has the potential for damage to your own reputation if you take assertive actions. During this irritating Mars transit comes the most challenging time of the entire month. Mercury square your decan from July 13 to 19 will increase the odds of any arguments turning into ultimatums or conflict.
In this critical week from July 13 to 19, Mercury aligns with Mars and makes those hostile aspects to Uranus and Pluto. It is imperative that you bite your lip and avoid speaking your mind. Avoid any business dealings, arguments or important decisions. You will have a powerful urge to let rip and the repercussions would be very damaging indeed. Better to work alone if you can and generally retreat from any heated situations. One final period to take extra care is during Mars square Uranus from July 23 to 26. The strong instinct here is for rash actions, but there is also an increased risk of accidents under these conditions.
Mercury trine your decan from 27 July to 2 August 2015 gives you excellent social skills and charisma. Ideal for attending to business or simply catching up with friends for a chat. So have fun, you sure deserve it after this month!
Decan 3 Aries July 2015 Horoscope
You do face a series of challenging transits during this month but you should view them as encouragement to spur you into action. The longer term outlook and background influence is extremely positive with the combination of positive transits from the two most beneficial of planets, Venus and Jupiter. The good fortune of Jupiter trine your decan continues all month, lasting until August 13. Venus trine your decan lasts from June 28 to August 21. With Venus retrograde starting on July 25, you will have another bite of the cherry in the months ahead.
You should immediately feel the benefits of the bountiful combination with the Venus Jupiter alignment from June 29 to July 3. This is the best of all influences in astrology for good luck with love and money. Be sure to take advantage of this rare opportunity by remaining open to all opportunities that come your way. The first week of June is definitely the best of the month because you also have Mercury sextile your decan from July 1 to 9.
Expect good news with Mercury sextile Jupiter from July 2 to 4. Your optimism and confidence will be justifiably high. Mercury sextile Venus from July 3 to 7 presents ideal conditions for entertaining and going out. Your personal beauty and ease will attract others and increase your popularity. Another ideal few days for finding new love or making extra cash.
The challenging conditions begin with the Sun square your decan from July 12 to 23. You may come under pressure from others or from events which will make you feel like you have to justify yourself or your goals. This is not the best time to be starting new projects and you should concentrate on holding your ground. These conditions may last for another four weeks because of the July 15 new moon.
Mercury square your decan from July 18 to 24 increases the risks of the pressure leading to arguments this week. You may face criticism or have to deal with some unwanted news. Avoid doing business or making important decisions, because of increased confusion and poor judgement skills.
Mars square your decan from 23 July to 10 August 2015 is an aggressive influence. It would be wise not to be overly assertive during this period. Little things will start to annoy you more than usual, and like the transits before this one, you may find it harder to get on with others. Try to channel this dynamic energy into hard work, preferably alone. Physical exercise will help burn off any aggressive tendencies.