Aries Horoscope April 2015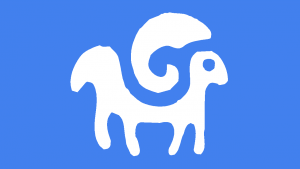 April 2015 Aries horoscope with decans for a more accurate forecast. If you are on a cusp, use the free horoscope to find your decan.
Decan 1 Aries April 2015 Horoscope
Last month I mentioned that your solar return from March 20 to 31 is also the perfect time for initiating new projects. I forgot to mention the impact that the March 20 solar eclipse will have on your life in the months ahead. A solar eclipse in your decan puts you in the spotlight, meaning you have more power and influence over not only your life, but of those around you.
This is a great opportunity to set new goals for the year ahead because there is an excellent chance of reaching these goals, especially in your outer, or professional life. There will be fewer obstacles to success than usual. You positive attitude and enthusiasm means you will make a good impression on superiors, and can even expect to receive valuable assistance.
Mercury in your decan from March 30 to April 5 is excellent for thinking about what you can achieve with that burst of solar eclipse energy. Your mind will be sharp and you can count on good judgement. Serious thinking comes with Mercury trine Saturn from April 1 to 3. This is the perfect time for making long-range plans with the activation of Saturn trine your decan. You may be called on to take on more responsibility or act as a mentor to a younger person. You will also gain valuable information when consulting older people.
The final influence this month is most pleasant with Venus sextile your decan from April 11 to 20. This should put you in a loving and affectionate mood. Socializing is favored now as you will be looking and feeling your best. Issues involving commitment in close relationships may come to a head with Venus opposite Saturn from April 13 to 17. This may initially appear challenging but your stars do favor a good outcome in the long-term.
Decan 2 Aries April 2015 Horoscope
Mixed offering this month with your extremely fortune Jupiter trine continuing until the end of June 2015. On the other side you are still being influenced by the final Uranus Pluto square. All three of your transits this month are directly impacted by these very different influences, so timing becomes most important for April 2015.
Your solar return from March 30 to April 10 is a great time for turning over a new leaf. Birthday time always brings a burst of new energy with high self-confidence and greater ease in achieving your goals. The best time for making gains is from April 1 to 4 with Sun trine Jupiter. You should be feeling on top of the world and enjoy warm and friendly relationships with everyone.
You should use your high spirits, enthusiasm and self-confident to make the most of the good fortune associated with this transit. The April 4 lunar eclipse will focus much of this good fortune onto your home and family life, together with your intimate relationships. It will also extend this favorable solar transit for a number of months.
Complicating this busy time is Mercury in your decan from April 4 to 10. This is generally a fortunate transit and means your mind will be kept busy with an increase in personal interaction and communication in all forms. The most hectic time of the month comes from April 4 to 10. During this time, the Sun aligns with Mercury in your decan promising a flat-out pace. Mercury trine Jupiter suggests some good news and positive thinking. However, Mercury also aligns with Uranus is in your decan to make any good news unexpected, causing a tinge of anxiety. Keep an open mind on these days because there will be some opportunities to make big gains.
Venus sextile your decan from April 19 to 29 is much easier to interpret. It brings increased love and affection making this a good omen for your love life. Venus sextile Jupiter from April 20 to 24 will amplify all the good feeling. You should enjoy increased popularity and physical attractiveness. Venus also nicely impacts upon the Uranus Pluto square to give you eclectic sex appeal. Best days for romance are from April 20 to 24.
Decan 3 Aries April 2015 Horoscope
Another good month ahead where the spotlight is definitely on you. Your solar return from April 9 to 20 means it is time to set new goals for your personal new year ahead. Making plans becomes so much easier this year with Mercury in your decan from April 9 to 15. The Sun and Mercury aligning in your decan also makes for a very busy time. A sharp mind, good memory and judgement make this an ideal time for work and play. Socializing is favored and all business dealings should go well.
When it comes to putting your plans into action, it would be better to wait for the April 18 new moon. This will bring renewed focus and a boost in self-esteem. You will find that your ideas gain the support of influential people, so are more likely to succeed. The new moon will extend this productive phase of life for another four weeks. The best time for self promotion will be up to the next full moon which is on the 4th of May 2015. This is also the best period for getting any new projects off the ground.
The best time for socializing and for your love life comes with Venus sextile your decan from April 28 to the 8th of May 2015. You will have especially good social skills now, so making new friends is favored. Other people will appreciate your friendly attitude and pleasantness. Because of this attractive energy you express, you may well attract new love, gifts and favors, so asking for some help with money would not be out or order.
Monthly Horoscopes