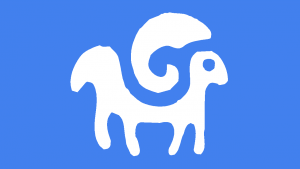 February 2015 Aries horoscope with decans for a more accurate forecast. If you are on a cusp, use the free horoscope to find your decan.
Decan 1 Aries February 2015 Horoscope
Your confidence should still be high with the Sun sextile your decan ending on January 31. As mentioned last month, this will give you more energy and initiative. All of your professional and personal goals will be easily more achieved than at other times. This should remain the case for most of this month, with the January 20 new moon extending the positive influence until the February 18 new moon.
Mercury sextile your decan is the longest transit this month, lasting from January 30 to February 26. It is a positive influence because of increased mental clarity and good communication skills. You had this same transit from January 4 to 12, now Mercury retrograde brings it back again for an extended period. Serious discussions and planning are important themes this month with Mercury sextile Saturn from February 3 to 7. As Mercury does not turn direct until February 11, this first activation of your Saturn trine puts you in an information gathering mode. Mercury direct sextile Saturn from February 17 to 21 is the time for finalizing plans, making commitments and important decisions of a long-term nature.
Mars in your decan from February 19 to March 5 provides a tremendous surge of physical and sexual energy. This is time for positive action, with your assertiveness and self-esteem giving you the courage to take risks and success. During this proactive transit, Venus is in your decan from February 20 to March 1. This combination is an excellent omen for your love life. You will benefit from charm and increased popularity. Your magnetic attractiveness will bring you into contact with people who genuinely like you and would be a good match for a partner.
The best time this month for you is from February 21 to 28. Venus joins Mars at this time, with both planets making the harmonious trine aspect to Saturn. This favors commitment in relationships. Taking the lead in business will pay dividends. Also, and creative projects can easily be materialized, resulting in useful and profitable works.
Decan 2 Aries February 2015
It is all good news this month starting with the Sun sextile your decan from January 30 to February 10. Pleasant relationships and low stress make this is an excellent time to get on make real progress with the thing in life that mean a lot to you, work, relationships and longer term goals. The Sun sextile Uranus from January 31 to February 4 may bring unexpected developments which lead to increased self-awareness. Positive changes can be made more easily now. An exciting few days where anything is possible due to the energizing of your Uranus conjunction.
The February 3 full moon extends this positive phase of life until the February 18 new moon. You will have a greater interest in your home  and family life where you should enjoy increased support and emotional nourishment. The Sun opposite Jupiter from February 4 to 8 will force you out of your comfort zone. This is a good thing because Jupiter trine your decan brings many opportunities for increased wealth and happiness. Don't sit back and simply enjoy the good times. By putting some effort in, you can make the most of some very good luck now.
The final influence this month comes from Mercury sextile your decan, between February 25 and March 6. You had this transit in the final weeks of January when Mercury turned retrograde. With Mercury now moving forward, you can finalize plans you were developing last month. This is a good time to wrap up any lingering business matters and get your bills and other paperwork in order. Clear thinking and good communication skills means you can schedule important meeting and appointment during this period.
Decan 3 Aries February 2015
You may have noticed more stress in your life since the January 20 new moon. This is because that new moon made the tense square aspect to your decan. The bad news is that the testing conditions will continue for at least the first week of February 2015. The good news is that this is replaced by a much friendlier and fortunate solar transit starting n February 9. Remain patient and try to stick to routine. If the boss or someone else is giving you a hard time, keep your head down and wait will the better transit to make your move.
The Sun sextile your decan from February 9 to 19 is just what you need to get a move on, to get out of that rut. Pessimism will be replaced by optimism, and resistance or blockages will fade away. All of your relationships should noticeable improve. The February 18 new moon will extend this harmonious phase of life until the March 20 new moon. It will give a further boost to your confidence and marks the ideal time to start new projects which require initiative and support.
The best time to initiate new projects is during the first two weeks of a new moon phase. In this case, from the February 18 new moon to the March 5 full moon. Your positive attitude will make a good impression on superiors, and increased influence over others can bring others on-side.
Monthly Horoscopes