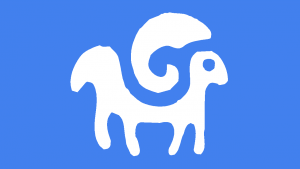 March 2015 Aries horoscope with decans for a more accurate forecast. If you are on a cusp, use the free horoscope to find your decan.
Decan 1 Aries March 2015
The affectionate and loving influence of Venus in your decan comes to an end on March 1. However you still get to enjoy the high sexual appeal of Mars in your decan until March 5. Without the Venus influence, these days are probably better suited to hard work and competitive activities. With high initiative and enthusiasm, getting new projects off the ground will be an ease.
Your solar return from March 20 to 31 is also the perfect time for initiating new projects. Birthday time is always ideal for setting goals and putting the past behind you. Confidence should be high and you can count on assistance from others, especially superiors and men in general.
This year, Saturn trine your decan means even more help from authority figures. Sun trine Saturn from March 23 to 27 is the perfect time to ask for guidance from elders, parents, and government departments. Goal setting becomes more important now with an emphasis on the long-term, those things which will build a secure foundation for years to come. You may receive promotion or recognition at this time. Saturn retrograde began on March 14, so any rewards now will be for your hard work over the last seven years.
Mercury in your decan from the 30th of March to the 5th of April 2015 signals a busier than usual week. Prepare for this hectic time by getting your paperwork in order and correspondence up to date.
Decan 2 Aries March 2015
The good conditions of February 2015 continue this month although the intensity will markedly increase. Mercury sextile your decan from February 25 until March 6 opens up communication channels and brings good mental abilities. From February 28 to March 2, some exciting news should spark your interest with Mercury sextile Uranus. Don't get too carried away though, because at the same time, Mercury opposite Jupiter can lead to exaggeration.
Venus in your decan from 28 February 2015 to the 9th of March is another sociable influence for the start of this month. Generally a relaxing and peaceful transit, this time it will be more intense when Venus aligns with Uranus from March 2 to 6. Intensity, compulsion or jealousy may enter your love life as the final exact square of Uranus square Pluto approaches on March 16. Even though there may be unexpected outcomes from March 2 to 6, Venus trine Jupiter at the same time suggests luck is on your side with both love and money.
Jupiter trine your decan is taking the rough edges off the final Uranus Pluto square, because Jupiter is trine Uranus this month. Tension and change are still the major themes as Uranus is in your decan. Pluto square your decan is making these changes more dramatic and life-changing. The Jupiter trine is one of the most beneficial of all transits, ensuring this last of seven Uranus Pluto squares will be much less traumatic than previous ones. You can even look to improve your level of happiness and satisfaction, even your bank balance this month.
Mars in your decan from March 4 to 19 adds yet more intensity this month. The most dramatic and action packed time for the whole month should be from rom March 7 to 14, when Mars aligns with Uranus. This can be an indicator of danger when acting rashly. This is especially so given the Uranus Pluto square. If you do feel the urge to make a move or take a risk, then don't bottle up this erratic, spontaneous energy. Mars trine Jupiter at this time is an excellent omen for successful actions. Even if you tried, I doubt you would be able to contain such passionate, electric and sexy energy as this.
The final transit in this very busy month is your solar return from the 30th of March to the 10th of April 2015. More about your birthday chart next month, but generally, this is a good time for setting new goals for the year ahead. All of your shorter term transits this month are favorable. The Mars conjunction on top of Uranus square Pluto is incredible powerful and intense, fortune favors the brave.
Decan 3 Aries March 2015
The new moon on the 17 of February 2015 made the happy sextile aspect to your decan. This will keep you in good spirits right up to the March 20 solar eclipse. But that is not the end of the good times, because you have another three good transits this month, two of them conjunctions which are the strongest of all. If you need to get something off the ground that requires extra initiative, then do it before the March 5 full moon. If that doesn't suit, then any time from March 17 is also good for getting a move along.
Mercury sextile your decan from March 5 to 13 marks this as a busy week with errands and meetings to attend. Your mind will be sharp so you can easily handle the extra pace. This is a good week for scheduling appointments and attending to paperwork and business matters.
Venus in your decan from March 8 to 17 will put you in a loving and affectionate mood. This is a great omen for your love life because you will be looking and feeling your best. This increased attractiveness together with popularity makes socializing a good idea. Expect compliments and a few glances, an ideal time to flirt or relax.
Mars in your decan from March 17 to the 1st of April 2015 is more high energy than the previous Venus transit. Your primal urges will peak during this period which is good so long as you channel it constructively. Aggression is something to watch for if you let this powerful energy get the better of you. This can be avoided by focusing on hard work because you will be able to achieve a great deal and make a good impression on others. Your high sex drive will be matched by increased physical attractiveness. Dating now is ideal so long as you remember not to come on too strong.
Monthly Horoscopes