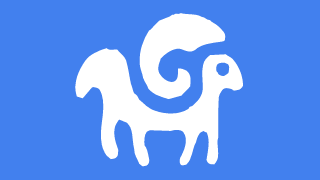 October 2014 Aries horoscope with decans for a more accurate forecast. If you are on a cusp, use the free horoscope to find your decan.
Decan 1 Aries October 2014 Horoscope
All three of your transits this month are difficult ones but they don't overlap, meaning any tests should not be too intense. The Sun opposite your decan ends on October 3 but the associated ego challenges will remain until the solar eclipse on October 23. While most irritation will come from bosses and other superiors, the first week of October shows some strain on intimate relationships. Venus opposite your decan from September 29 to October 8, will increase your need for kisses and cuddles. However, in order to get them, you have to make big effort to please the other half first.
Mars square your decan from October 24 to November 11 is the most challenging transit this month. Things that normally don't bother you will get under your skin. It is important now to get things off your chest before anger and resentment build to dangerous levels. Your instinct will be to react quickly and go on the attack. Unfortunately, this is not a winning transit, so you will have to bite your tongue and show restraint if you are provoked. If you feel the anger building then find a safe way to release it though exercise, hard work, or sex.
Decan 2 Aries October 2014 Horoscope
The Sun opposite your decan from October 2 to 13 culminates with the lunar eclipse on October 8. This opposition has the potential to cause some emotional distress or friction within the family and close relationships. However, other very fortunate influences mean that the eclipse will instead prod you into successful actions. For all of September and October, you benefit from the most fortunate of all transits. Jupiter trine your decan is bringing good luck and opportunities for growth and wealth.
The first two weeks of this month look to be the most promising with Mars trine your decan from September 28 to October 13. The combination of the Sun, Mars and Jupiter means you can take bold steps to improve your life. You will have ample confidence and charisma to win over others. If it is love you seek, then a Venus opposition from October 7 to 16 will provide pleasing opportunities. The optimum time to take advantage of your increased sexual magnetism is on the 14th and 15th of October, when Venus sextile Jupiter gets everyone in the mood. More problematic is Mercury opposite your decan from October 19 to 31. Mercury is retrograde until October 25, meaning you should take extra care with what you say around this date. Avoid any important decisions or negotiations.
Decan 3 Aries October 2014 Horoscope
October 2014 is a fairly tricky month for you to navigate. Mercury opposite your decan from October 8 to 20 means you thoughts and words can get muddled, especially so as Mercury is retrograde throughout.  Better to keep a low profile because the Sun opposite your decan, from October 12 to 24, will only increase the risk of miscommunication turning into arguments. The October 23 solar eclipse will further hamper your efforts to make headway this month, but there is light at the end of the tunnel.
Mars trine your decan from October 12 to 27 provides a welcome boost to your self confidence. It also gives the energy needed to deal with any tests of character. A Venus opposition will focus the attractive Mars energy on your more intimate relationships. The perfect time for match-making is from October 17 to 21 when Venus sextile Mars fires up passions. Now to the best news you will get for a while. From October 25 through until January 2015, lucky Jupiter trine your decan will provide many opportunities for growth and happiness, travel and wealth.