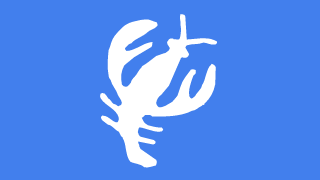 Your Cancer monthly horoscope is divided into three decans for a more personal and accurate forecast. If you are on a cusp, use the free horoscope to find which decan to read for your Cancer March 2014 horoscope.
Cancer Monthly Horoscope Decans
Cancer Decan 1 born June 21 to July 1.
Cancer Decan 2 born July 2 to 12.
Cancer Decan 3 born July 13 to 22.
Decan 1 Cancer March 2014 Horoscope
Most of this month is looking good and you might want to take advantage of these helpful conditions. Later in March, and into April 2014, more challenging transits will make it difficult to get traction. It is the March 1 new moon which brings the favorable conditions for the majority of this month. A trine from a new moon makes you feel balanced and confident. You will have ample enthusiasm and initiative to promote yourself and your goals, especially at work and with other professional projects. You can expect smooth sailing here, with fewer obstacles than usual, plus assistance from men and superiors.
Things get even better from March 17 to 26. Mercury trine your decan will enable you to communicate most effectively because of clear thinking and a clever intellect. So this is an ideal time to schedule important meetings and convince others to assist you with your plans. You can confidently enter into negotiations, and buy and sell to make a good profit.
March 21 to 23 should be special time for you with Mercury Conjunct Neptune in the sky. The positive new moon phase is a bonus for all your relationships, now there will be a very sensitive and spiritual tone to these relationships. The activation of your mystic Neptune transit brings up the possibility of meeting new people on the same wave-length as you, people with whom you can closely connect at the non-verbal level. The March 30 new moon marks the beginning of a more challenging phase of life. A new moon square your decan can represent tests of character that drain your energy, making it harder to focus on getting ahead.
Decan 2 Cancer March 2014 Horoscope
You have really nice transits at the beginning and end of this month, with a break in the middle to have a little rest and plod along as usual. Actually you won't be plodding so much as advancing at a healthy pace, with the March 1 new moon creating productive conditions all month. A new moon trine your decan clears you path of obstacles and brings assistance from others. All of your relationships should enjoy more harmony, and you can get to work on furthering your personal and professional goals. The Sun sextile Pluto from March 2 to 5 marks a powerful little period where you will have tremendous drive and determination to succeed. The positive activation of your otherwise difficult Pluto opposition, will give you the motivation and energy you may have been lacking lately.
March 25 to April 2 should turn out to be a most productive and fortunate week this month. With Mercury trine your decan, the ease and harmony from the new moon will be focused on your thinking, communication and travels. This is an excellent time for meeting people, doing business and negotiating. March 25 to 27 is the optimum time for making a good impression, seeking favors, buying, selling and signing contracts. This is because Mercury trine Jupiter in the sky activates your extremely fortunate Jupiter transit. All plans should work out well, new friends will turn out very nice for you, and it is also the perfect time to plan or set out on a journey.
Decan 3 Cancer March 2014 Horoscope
You have great conditions to look forward to from the 10th of March, but you also have a really difficult first week to get through. Mars is square your decan until the 6th of April, and Mars turns retrograde on the 1st of March. That will not be such a problem after the first week of this month, but it does create some complications early on, especially with your intimate relationships. Generally, a square from Mars retrograde will tend to internalize your anger. This anger and frustration has already been building for a while now, so being able to get things off your chest before you explode, is critical this first week of March 2014.
Until the 6th of March, Venus opposite your decan puts the focus of any hostilities onto your love life. This combination of challenging Venus and Mars transits is not a good omen at all for relationships. You may come under a lot of pressure from loved ones, who seem to pick on you and get irritated by the smallest of things you do. Unfortunately, it is you who are going to have to put up with it, or make some big compromises if you want to maintain some sort of peace and harmony. The most important days to try and stay out of trouble are from March 1 to 4, with the combative Venus square Mars aspect in the sky.
Things turn right around for you from the 10th of March with the Sun trine your decan. What a change this will be, feeling more balanced and self-confident. The Sun trine Saturn from March 12 to 15 should turn out to be the best days of this month. The activation of your Saturn trine will bring out your leadership qualities, and you may take on more responsibility or gain regnition at work. The Full Moon on 16 March 2014 falls within your helpful Sun transit, meaning the rest of the month will be more tranquil and pleasant. Your home and family life should be very comfortable and supportive, allowing you to spend more quality time with loved ones.