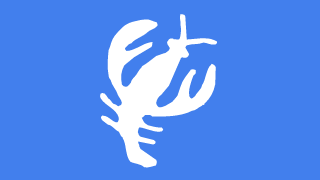 Cancer monthly horoscope with decans for a more accurate forecast. If you are on a cusp, use the free horoscope to find your decan.
Cancer Decan 1 born Jun 21 to Jul 1.
Cancer Decan 2 born Jul 2 to 12.
Cancer Decan 3 born Jul 13 to 22.
Decan 1 Cancer June 2014 Horoscope
The testing conditions of previous months are are thing of the past now. You can relax and enjoy some loving with Venus sextile your decan from May 28 to June 7. Dreamy romance is in store for the first week of June 2014 with Venus sextile Neptune. This activation your longer-term spiritual Neptune transit could sweep you off your feet with wine and roses. Sharing your affections will come easy with Mercury in your decan from May 29 to June 17. The first week of June again looks the most promising for communication because Mercury turns retrograde on the 7th of June.
Any clouded thinking or communication problems from Mercury retrograde will be over by your birthday. The Sun in your decan from June 21 to July 1 brings a general feeling of well-being and focus. The June 27 New Moon will amplify the self confidence making it easier to achieve your goals over the next month. The first two weeks of this birthday new moon phase are the best for initiating new projects. However, this creative and productive new moon will remain an influence for another year as it stays active in your solar return chart.
Decan 2 Cancer June 2014 Horoscope
The challenging conditions you faced about a month ago return with Mars square your decan from June 1 to July 5. Mars is no longer retrograde which will reduce the frustration somewhat, but later this month the tension will rise due to an aggressive and confrontational Uranus influence. You can look forward to a much calmer and peaceful environment with Venus sextile your decan from June 6 to 15. This will bring more harmonious conditions to your relationships, especially with close partners.
Venus opposite Saturn from June 10 to 15 will bring to the surface and simmering relationships issues. However, this is a great chance to resolve these issues because of the cooperative nature of your Venus transit and its activation of your bonding Saturn transit. The most difficult time this month comes when Mars is opposite Uranus from June 15 to July 3. Any conflict now will be more upsetting and unexpected because you also have the unpredictable Uranus square this year.
Decan 3 Cancer June 2014 Horoscope
This month could well be the best all year with Jupiter in your decan from May 27 to July 19. This is a very lucky transit which promotes growth and abundance in all areas of life, both personal and professional. Your self-confidence and enthusiasm should be rising already, allowing you to take full advantage of the numerous opportunities for advancement about to come your way. Money and love are two areas in particular that will benefit from the good fortune later this month.
From June 15 to 23, Venus sextile your decan increases your need for love and affection. It will also have a favorable influence on your finances allowing your to spend or invest with more confidence. The ideal period for making investments or buying things to beautify your surrounding is from June 15 to 21. Venus sextile Jupiter at this time also places you in a great position to meet someone new or enhance an existing relationships. Your loving energy will attract good people and pleasant experiences.
Monthly Horoscopes
---
Tweet