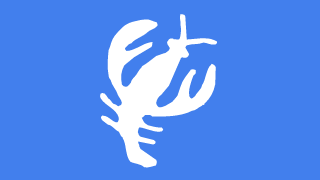 Your Cancer monthly horoscope is divided into three decans for a more personal and accurate forecast. If you are on a cusp, use the free horoscope to find which decan to read for your Cancer April 2014 horoscope.
Cancer Monthly Horoscope Decans
Cancer Decan 1 born Jun 21 to Jul 1.
Cancer Decan 2 born Jul 2 to 12.
Cancer Decan 3 born Jul 13 to 22.
Decan 1 Cancer April 2014 Horoscope
You start off the new month with your back against the wall, but things turn in your favor nicely before too long. The New Moon on 30 March 2014 is the main source of concern, because of the stress and conflict it brings. You may have to defend yourself against attacks on your character, or have to struggle against some adversity, more likely in the outer world, like at work or in your dealings with authorities.
You will feel the pressure most from April 7 to 13, when the combative nature of the new moon is highlighted by an argumentative Mercury transit. This is not the time to be picking fights as the odds are stacked against you. The best way to stay out of trouble this week is to go with the flow. Remain conscious of the need to compromise and not let little things annoy you. Avoid doing business because your judgement could be way off.
From April 20 to 30, the Sun sextile your decan brings back the harmony that the new moon disrupted. You will feel more centered and confident now. During this easier period, Mercury joins the Sun from April 23 to 29. The Mercury sextile now allows you to fully express yourself without worrying how others may react. This is the ideal time for socializing, doing business and making plans.
Decan 2 Cancer April 2014 Horoscope
This is going to be an intense month for you to where you may feel restless, anxious and even rebellious. You have so many different transits, that I am only going to focus on the most important. From March 30 to April 10, the Sun square your decan creates anxiety and tension, compounded by the New Moon on 30 March 2014.
The challenging new moon activates all your longer term transits, the Jupiter conjunction, the Uranus square, and the Pluto opposition. I have interpreted how all this comes together for you in T-Square April 2014. The main focus for your decan is Jupiter, because conjunctions are the strongest of aspects. So although this is still a very difficult time for you, the extremely dynamic nature of the energy, offers the chance of lucky breaks, leading to personal and material growth. The good fortune of Jupiter is enhanced this month with it being on the bright star Sirius, portending business success.
There are three time periods to focus your energy and remained disciplined, so you do not act rashly and waste any opportunities. From April 7 to 10 you will feel the urge to take risks and act out of character. You may lose your temper or face challenges to your ego, but you must focus and work hard toward your objectives.
From April 13 to 15, it will take all your effort to concentrate and stay focused, with a Mercury square adding confusion to the already disruptive changes going on around you. Not the time for important decisions or negotiations. Seek advice if needed.
All month, frustration and anger are rising with Mars square your decan. The most critical time this month comes from April 21 to 24, with Mars completing the highly volatile Grand Cross 2014. You will have to do something proactive, something brave or risky, so that the inner rage does not escape and do harm to yourself. Work hard on achieving success, and meditate on the success which Sirius offers. The outlook for you is a positive one, with a helpful and fortunate aspect from the Solar Eclipse on April 29.
Decan 3 Cancer April 2014 Horoscope
Some challenging conditions ahead but fortunately, the frustration of the last two months from Mars square your decan is over by April 6. You will be able to turn any anger into something positive in this first week of April 2014, as Mercury trine your decan brings good news and profitable ideas. Mercury and Saturn work together now, enabling to your concentrate on workable solutions to ongoing problems. Your Saturn trine will materialize the positive results of your effort. You may receive recognition or be asked to take on more responsibility.
The more challenging conditions arrive with the Sun square your decan from April 9 to 20. Initially, this may result in ego confrontation and conflict with superiors. After the Lunar Eclipse on April 15 however, you will feel the pressure more emotionally, with some uncomfortable moments in relationships and with family members.
From April 18 to 24, a Mercury square means that you will have to take care not to let a potentially low mood from the eclipse, lead to further negative thinking, pessimism or even depression. Although this negative thinking Mercury transit is only short term, the emotional imbalance from the lunar eclipse could be an ongoing issue in the following months.
Monthly Horoscopes