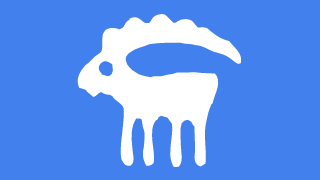 October 2014 Capricorn horoscope with decans for a more accurate forecast. If you are on a cusp, use the free horoscope to find your decan.
Capricorn Decan 1 born Dec 22 to 31.
Capricorn Decan 2 born Jan 1 to 10.
Capricorn Decan 3 born Jan 11 to 19.
Decan 1 Capricorn October 2014 Horoscope
You have a so-so week to start the new month followed by a quite spell. All the action is kept till the final week of October 2014 but it looks to be worth the wait. Mercury sextile your decan from September 29 to October 9 suggests a hectic period with errands and appointments keeping you busy. This transit sharpens your metal skills so you will have no trouble keeping up with the pace. Occurring at the same time as this expressive Mercury transit, you have Venus square your decan from September 29 to October 8. This is known as a lazy transit. It particularly hampers you ability to complete routine tasks like washing the dishes or even getting up for work. It is similar in effect to Mondayitis. After this up and down week, you have a transit-free fortnight before an action-packed ending to the month.
The Sun sextile your decan lasts from October 23 to November 3. This is an excellent time to get on make real progress with the thing in life that mean a lot to you, work, relationships and longer term goals. These positives are amplified and extended into next year by the October 23 solar eclipse. Venus sextile your decan from October 23 to November 11 brings into focus your love life. The burst of positive new energy from the eclipse is now channelled into enhancing existing intimate relationships.
If looking for new love, then now is the time to take advantage of your increased attractiveness and social skills. The perfect accompaniment to Venus beauty is Mars sexuality. You get this in spades with Mars in your decan from October 23 to November 9. The union of beauty and raw sexual magnetism is a winning formula for the dating scene. You will also find your creativity and passion for other areas of life is stimulated. Attractiveness is also an asset in the business world and any competitive field.
Decan 2 Capricorn October 2014 Horoscope
You really come under a lot of pressure this month as you feel the full effects of Uranus square Pluto. Pluto in your decan and Uranus square your decan are activated by a series of testing transits covering the entire month of October 2014. First up, the Sun is square your decan from October 2 to 13. You will be on the receiving end of some bitter challenges from other people, most often superiors or other ego-trippers. These uncomfortable situations will be more numerous and more unpleasant as a result of the October 8 lunar eclipse. Particular dates to proceed with caution are from October 3 to 6 with the Sun square Pluto. Then from October 6 to 9 during Sun opposite Uranus.
The challenges will now involve your loved ones as Venus is square your decan from October 7 to 18. On the following days, you will have to give extra ground in order to maintain some degree of harmony. Venus square Pluto on October 8 and 9. Then Venus opposite Uranus on October 11 and 12. The final hurdle does not directly involve Uranus and Pluto, but is a pain in the butt just the same. Mercury square your decan from October 19 to November 1,will test your critical thinking. You may receive unwelcome news or have to defend your plans in some way. Your judgement and communication skills may be lacking, especially as Mercury is retrograde this entire period. Not the time to be signing contracts or committing yourself to major projects.
Decan 3 Capricorn October 2014 Horoscope
You must wade through some difficult transits this month, however the going is made easier by the longer-term guiding hand of Saturn sextile your decan. Saturn wisdom and patience can be relied upon from September 20 to the end of December 2014. A methodical approach will come in most useful in dealing with the confusion caused by Mercury square your decan, from October 8 to 20. Mercury is retrograde during this entire period, so even though Saturn will steady the ship somewhat, you should still refrain from making important decisions or undertaking any business dealings.
A more powerful influence comes from the Sun square your decan, lasting from October 12 to 24. The October 23 solar eclipse will strengthen the challenging influence, which comes in the form of tests of character. Superiors and men in particular, will look for chinks in your armour. You will need to be on the defensive, which over time could prove draining and demoralizing. With Venus square your decan from October 15 to 24, the source of unpleasant arguments will be your loved ones. Common sense from Saturn will be valuable during this time. In order to achieve some degree of harmony, you will have to make considerable concessions now.