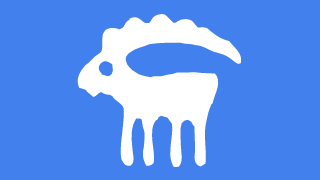 Your Capricorn monthly horoscope is divided into three decans for a more personal and accurate forecast. If you are on a cusp, use the free horoscope to find which decan to read for your Capricorn April 2014 horoscope.
Capricorn Monthly Horoscope Decans
Capricorn Decan 1 born Dec 22 to 31.
Capricorn Decan 2 born Jan 1 to 10.
Capricorn Decan 3 born Jan 11 to 19.
Decan 1 Capricorn April 2014 Horoscope
Late last month, you may have begun to notice it was more of a struggle to get your own way with things. This is likely to continue in April 2014, but probably only for the first two weeks of this new month. The New Moon on 30 March 2014 is a very intense and challenging moon phase in itself. You may feel it more than some others because a new moon square your decan does put up some roadblocks in your life. You can expect your goals to be challenged, especially in the second week of April as I will mention shorty with Mercury.
Your love life should fair well during this challenging period though, with Venus sextile your decan from April 5 to 15. The real spanner in the works come from a Mercury square between April 7 and 13. This compounds the difficulties posed by the new moon, as Mercury can confuse your thinking, making it harder to concentrate and communicate effectively. You have a much better run of it very shortly, so during this hectic beginning to the month, it would be better not to get involved in any arguments or important business dealings.
From April 20 to 30, the Sun trine your decan culminates with the Solar Eclipse on 29 April 2014. So for the last 10 days of April, and for nearly six months into the future, you should notice more harmony in your relationships. There will be fewer obstacles to success, with more assistance on offer, especially from superiors and men. This productive solar transit is enhanced by Mercury trine your decan from April 23 to 29. While earlier in the month your thinking may have been confused and negative, now the self-confidence from the Sun, and the positive thinking from Mercury, combine to create excellent conditions for doing business, making plans, and expressing your self in social situations. The ideal time for thinking about your future and making new friends is from April 24 to 29. During these days, the Sun joins Mercury in the sky, and they will bring out the best of your idealistic and spiritual Neptune transit.
Decan 2 Capricorn April 2014 Horoscope
April 2014 is the most difficult month this year for Capricorn decan 2, in fact it may turn out to be the most challenging for many years because of  Grand Cross 2014. All four of the planets involved in that grand cross are directly impacting on your decan. An aggressive square from Mars lasts from April the 5th to May the 8th, Jupiter is opposite your decan all month causing an exaggerating influence. The Uranus square and the Pluto conjunction team up with Jupiter to create a stressful T-square pattern all this month. Once you are through this rare grand cross, things will turn around markedly with a very helpful solar eclipse at the end of this month. I expect this may indicate that you are able to harness the dynamic energy of the grand cross to your advantage.
I will go through some specific dates where you will need to be on your best behavior to manifest the positive outcomes which the grand cross may offer. From March 30 to April 10, the Sun square your decan sets the challenging tone for the month because it brings tests of character, making you more defensive. This is reinforced by the New Moon on 30 March 2014, itself a rather challenging influence. From April 1 to 4, keep your ego in check as the Sun aligns with Uranus to activate the T-Square I linked to earlier. From April 7 to 10, aggressive impulses will need to be kept in check when the Sun opposes Mars.
Leading up to the climax of the grand cross, Mercury square your decan from April 13 to 18 is going to cause anxiousness and confusion. When Mercury joins Uranus from April 13 to 15, it will activate the T-square. On these days, it will be critical not to make important decisions as your judgement and insight will not be accurate. Mars makes a grand cross with Jupiter, Uranus and Pluto from the 17th to 30th of April. The maximum intensity of this dramatic and intense Cardinal Grand Cross occurs on Tuesday and Wednesday, the 22nd and 23rd of April 2014. You will likely feel impulsive and erratic, so will need to remain conscious of the need to act with care and moderation. The Solar Eclipse on 29 April 2014 begins a six-month period of more settled and harmonious conditions, where things will fall in your favor much more often.
Decan 3 Capricorn April 2014 Horoscope
Your transits are all over the place this month, and that's how you may end up feeling by the end of it. Ups and downs, some good moments and some more challenging. For over 6 weeks now, anger and frustration has been an issue with Mars square your decan. This annoying influence ends on the 6th of April, and it will be easier to get things off your chest with Mercury sextile your decan from April 1 to 8. The best days to tell others what has been upsetting you, are from the 1st to the 4th of April. During these days, common sense and mutual respect will prevail with Mercury favorably influencing your responsible Saturn transit.
From April 9 to 20, the Sun square your decan culminates with the Lunar Eclipse on 15 April 2014. This means that for the next five or six months, you are going to be more emotionally sensitive, more likely to overact to little things that bother you. This eclipse also means that there will be more of a focus on your intimate relationships, and your home and family life. This month, you will notice this emotionally draining influence most from the 18th to the 24th of April, with Mercury square your decan. It is likely during these days, that your thinking will becomes more pessimistic, and communication problems with family and close friends could result in arguments, leading to depressive moods.
Your mood should improve greatly from the 24th April to the 3rd of May 2015, with Venus sextile your decan. This transit has a loving and harmonious influence and is a good omen for your love life and finances. If you seek commitment in an existing relationship, or a looking to find a trustworthy new partner, then take advantage of Venus trine Saturn from April 24 to 26. This would also be an ideal time for investing and saving money, with an eye to safe, long-term returns.
Monthly Horoscopes