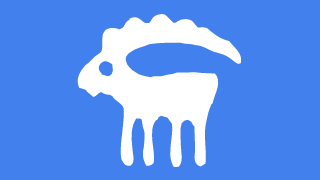 Your Capricorn monthly horoscope is divided into three decans for a more personal and accurate forecast. If you are on a cusp, use the free horoscope to find which decan to read for your Capricorn March 2014 horoscope.
Capricorn Monthly Horoscope Decans
Capricorn Decan 1 born December 22 to 31.
Capricorn Decan 2 born January 1 to 10.
Capricorn Decan 3 born January 11 to 19.
Decan 1 Capricorn March 2014 Horoscope
An excellent start to this month, but some challenging conditions later in March 2014 means you should be looking to use the first few weeks to fit in anything important. The March 1 new moon creates a good environment to get a move along with your plans and objectives. Good relations with superiors and people in general, will make it easier to accomplish anything you set your mind on. This productive moon phase will last for the rest of the month, giving you self-confidence and enthusiasm.
The very best time of this month comes during a stimulating Mercury transit from March 17 to 26. This would be a great time for catching up with friends because of the sociable nature of this transit. Doing business, buying and selling, debating and short distance travels are all favored. A more spiritual and dreamy influences comes with Mercury conjunct Neptune from March 21 to 23. You may gain insights about your future though dreams or meditation.
The positive activation of your longer term Neptune transit creates ideal conditions for connecting to people at a deep, non-verbal level. Secrets may be uncovered, and these are good days for learning more about astrology, to gain more insight about yourself. After this mystic influence, the Sun square your decan will bring you back down to earth. The March 30 new moon falls within this challenging transit, suggesting some difficulties in getting what you want next month.
Decan 2 Capricorn March 2014 Horoscope
Any impulsive urges to break free from routine, caused by Jupiter square Uranus is now subsiding. That disruptive and unsettling influence will be hanging around for a while yet, but you do get a reprieve this month. The March 1 new moon will have a balancing and relaxing affect for the remainder of this month. A new moon sextile your decan creates ideal conditions for achieving your goals. Self-confidence and initiative is boosted dramatically from March 2 to 5. The activation of your powerful Pluto conjunction allows you to forge ahead with determination, letting nothing stand in your way. You will have a strong persuasive influence, and a magnetic charisma to turn things in your favor.
Having powered your way to success, your strong self-belief will be enhanced from March 25 to April 2. Mercury sextile your decan at this time suggests success in business because of good judgement and a quick mind. March 27 to 29 sees Mercury positively impact on your Pluto transit. This would be an ideal time for research and investigation to more deeply understand yourself, and to think about what challenges may lay ahead. The March 30 new moon makes a testing aspect to you decan, and other major aspects in April suggest you will need your wits about you to hold onto recent gains.
Decan 3 Capricorn March 2014 Horoscope
You have calm and stable conditions to look forward to for most of March 2014. However, the first week of this month requires a lot of patience and common sense to keep you out of trouble. As with last month, Mars square your decan for all of March 2014 is an aggravating influence. Controlling your anger becomes more critical now because Mars is retrograde from the 1st of March. Any anger, resentment or jealousy is most likely going to impact on your love life. This is because Venus is in your decan for the first week of March. The most heated conditions in your intimate relationships will occur from March 1 to 4, when Venus is square Mars. Remain conscious of the need to show compassion and empathy with your loved ones, as they may be struggling to deal with your bottled up energy, even if you think you have a good handle on it.
Conditions will calm down considerably from March 10, with the Sun sextile your decan. This harmonious influence combines with your stabilizing Saturn transit from March 12 to 15. During these few days, you can be of valuable assistance to those under your case. They will be relying on you and will greatly appreciate your wisdom and guidance, even if they don't tell you so. The satisfaction you gain from this will carry on for the rest of the month, as the Full Moon on 16 March 2014 falls within the beneficial Sun transit. Expect warm and nourishing condition in your home and family life, and more harmony in your intimate relationships. The emotional balance now will greatly relieve any buildup of tension cause by that frustrating Mars retrograde transit.