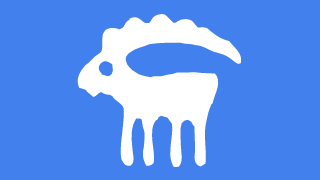 Capricorn monthly horoscope with decans for a more accurate forecast. If you are on a cusp, use the free horoscope to find your decan.
Capricorn Decan 1 born Dec 22 to 31.
Capricorn Decan 2 born Jan 1 to 10.
Capricorn Decan 3 born Jan 11 to 19.
Decan 1 Capricorn May 2014 Horoscope
As mentioned in last months forecast, the April 29 solar eclipse marks a positive turn around in your life, following some recent struggles. The harmonious trine aspect from a solar eclipse will give a boost to your self confidence, and will make it easier to forge ahead in the following few months. However, for the month of May 2014, you may start to think I have been off the mark with this prediction. This is because for the majority of May, testing transits from Venus then Mars will take the shine of the nice solar eclipse.
With Venus ruling love and Mars ruling passion, it will be your intimate relationships which mostly feel the heat. Although later on, this combative environment could prove difficult in your career. From May 2 to 12, Venus square your decan will make it harder for you to get motivated. Any slackness from your end could result in tension between you and your partner, or between close friends. If so, this will become more of a problem from May 7, with Mars square your decan. This frustrating and angry influence will last for the rest of the month.
The most critical time to take care in close relationships is from May 10 to 12. Venus opposite Mars will create a confrontational environment, and this battle of the sexes could result in a high degree of sexual tension. Because these are your transits, it will be up to you to make the compromises necessary to keep the peace. Loosing your temper now would be very destructive and hard to make up for. Complicating matters at this time is Mars retrograde making it more difficult for you to release any anger or resentment safely. Sport and exercise would be a good way to deal with this, and things will start to settle down more after Mars turns direct on May the 19th. Then from May 28 to June 7, Venus trine your decan will certainly calm things down. With that aggressive Mars transit ending as this peaceful transit begins, you should notice a big improvement in your relationships.
Decan 2 Capricorn May 2014 Horoscope
One more week of anger-management issues with Mars square your decan until May the 8th. If anger has been building up, then take advantage of Mercury trine your decan from April 29 to May 3. It is likely that some serious discussions will take place in the first few days of this month, and you will be able to get things off your chest to clear the air. You should also notice a much more cooperative feel in all of your relationships, with the Sun trine your decan from April 30 to May 11. This harmonious influence is greatly enhanced by the April 29 solar eclipse, which also means that you can look forward to an easier run in the months ahead, especially in working toward your career goals.
Increasing your desire to get ahead in life has been Jupiter opposite your decan since November last year. This is a generally lucky transit, indicating many opportunities for personal and material growth. The one drawback with this one, is a tendency to overestimate your abilities and resources, resulting in missed opportunities if you spread yourself too thin. This enthusiastic influence lasts for the rest of May, and it overlaps with the beginning of the more patience and grounding Saturn sextile your decan.
You should apply yourself this month to the achievement of longer term goals you have been working on since late last year. Take full advantage of any opportunities from May 4 to 8 with the Sun sextile Jupiter. From May 8 to 12, take a more defensive approach and hold onto recent gains with the Sun opposite Saturn. A culmination of your efforts should occur in the final two weeks of this month, with Jupiter trine Saturn from May 16 to 31. This is an aspect of business success, and you have a great opportunity to make substantial and lasting gains in your career, or with wealth creation. This could involve a promotion, a new job, or investing in your home or the stock market. The peak of this foundation-building influence comes around the 24th of May 2014. Keep any eye on the recent posts because I plan to write in more detail about Jupiter trine Saturn.
Decan 3 Capricorn May 2014 Horoscope
There is a very sociable influence on your decan this month. You should already be in a loving mood with Venus sextile your decan from April 24 to May 3. This harmonious influence will switch from you love life to all of your relationships in general, with Mercury trine your decan from May 2 to 8. Clear thinking and good judgement skills make this an ideal week for attending to business and clearing your in-tray. Making plans for the immediate future is favored, and you can feel confident about signing contracts because of honest discussions and accurate insight on your part.
From May 10 to 21, the Sun trine your decan brings this harmonious feel to all areas of your life. It will be easier to achieve your goals now because of less resistance and competition from others. In fact you can expect good support an even offers of assistance, especially from men and superiors. The Full Moon on 14 May 2014 focuses the good feelings onto your home life and your more intimate relationships. This emotionally nourishing and supportive moon phase will see you through til the end of the month.
With this friendly moon phase creating peaceful conditions, the sometimes uncomfortable influence of Venus square your decan from May 20 to 29 will hardly be noticed. More noticeable should be the start of a growth spurt, with Jupiter opposite your decan from May 27 to July 19. Although oppositions do create some problems, this Jupiter transit is one of the more favorable ones. There should be opportunities coming up for personal and material growth, and you can make big advances so long as you don't get greedy or spread yourself too thin.
Monthly Horoscopes