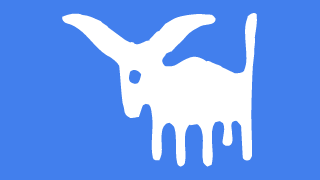 Your Taurus monthly horoscope is divided into three decans for a more personal and accurate forecast. If you are on a cusp, use the free horoscope to find which decan to read for your Taurus March 2014 horoscope.
Taurus Monthly Horoscope Decans
Taurus Decan 1 born April 20 to 30.
Taurus Decan 2 born May 1 to 10.
Taurus Decan 3 born May 11 to 20.
Decan 1 Taurus March 2014 Horoscope
Another good month ahead for you, with only one slightly sluggish transit to work through. The main influence however, is really positive and lasts the entire month. The March 1 new moon will boost your self-confidence, making it much easier to get ahead. A sextile from a new moon assists you in reaching your goals, especially your professional goals. So career prospects are looking up this month, because your confidence will shine through, making a good impression on superiors. Success is more likely now thanks to assistance from people in authority, and your increased initiative.
The sluggishness comes from Venus square your decan, lasting from March 5 to 18. This is not a serious drama, more likely to impact on your attitude toward getting up in the morning. You may care less about social graces so will have to put in a little extra effort to keep loved ones off your back. Something to look forward to now is an upbeat Mercury sextile from March 17 to 26. This will snap you out of any laziness, as it sharpens your mind and increases social interaction. A great little period for catching up with friends and sharing your thoughts. The most favorable days for socializing and meeting new people is from March 21 to 23. Mercury Conjunct Neptune in the sky activates your dreamy Neptune transit, suggesting mystical encounters and spiritual insights, through dreaming or meditation.
Decan 2 Taurus March 2014 Horoscope
Only one more week of the confusing Mercury square your decan, which comes to a welcome end on the 7th of March. At least Mercury turns direct on February 28, so you can expect less of the miss-communication and delays that may have accompanied Mercury retrograde. Helping in a big way to overcome any possible arguments caused by Mercury, is the new moon on March the 1st. This will bring the benefits of a new moon sextile your decan for the entire month. This is a great month to push ahead with your goals because of increased self-confidence and a positive attitude. You can also count on assistance from others.
The Sun sextile Pluto from March 2 to 5, activates your powerful Pluto transit. So the help you receive could be from important people with a lot of influence. It also means that you can get off to a flying start with any new projects, or get on top of any bad habits you need to eliminate from your life. From March 17 to 28, Venus square your decan may slow down your progress a little. That's nothing to worry about really, as it comes during the waning part of the progressive new moon cycle. Time to take it easy and get ready for the next window of opportunity.
This opportunity comes during a Mercury sextile, lasting from March 25 to April 2. The peak period being from March 25 to 27, with Mercury trine Jupiter in the sky. Mercury bring good news, and the Jupiter sextile brings good luck. Schedule important meetings, buy and sell, sign contracts. Get out to socialize and meet new people, who could turn out to be of great benefit to your success and happiness.
Decan 3 Taurus March 2014 Horoscope
There are still some challenges to face head on again this month, due mainly to the restrictive influence of Saturn opposite your decan. This long term influence will continue until October 2014, with this month probably one of the more difficult to endure because of the dampening effect on your frame of mind. No such gloom for the first week of March 2014 however. The peace and harmony you experienced from February 19, will continue to March the 6th with Venus trine your decan. This is the perfect time to take a break from routine and spend quality time with loved ones.
The difficult period I mentioned regarding your frame of mind, comes from March 6 to 18, with Mercury square your decan. In particular, take care from March 9 to 12, when Mercury square Saturn will likely bring out the more pessimistic side of your Saturn transit. You will be inclined to see the worst in everything, and should remain conscious of this fact, and that this depressing influence will pass quickly. Do not get involved in important negotiations, and do not sign contracts during these few days.
You mood will benefit greatly from March the 10th with the Sun sextile your decan. The improvement in your intimate relationships will get a further boost from the Full Moon on 16 March 2014. This harmonizing effect will carry on through til March 30. Thankfully, this covers to most problematic period of Venus square your decan, starting on the 27th of March. Potential problems may arise in your love life, or with your finances, from March 28 to 31. This is because your Saturn transit is activated by Venus. Turn to close family and friends for emotional support, who will be on your side because of that and nourishing full moon.