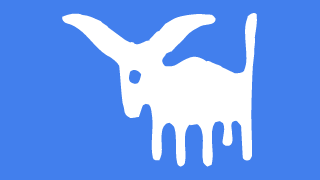 Taurus horoscope with decans for a more accurate forecast. If you are on a cusp, use the free horoscope to find your decan.
Taurus Decan 1 born Apr 20 to 30.
Taurus Decan 2 born May 1 to 10.
Taurus Decan 3 born May 11 to 20.
Decan 1 Taurus May 2014 Horoscope
The major impact on your decan this month comes from the Solar Eclipse on 29 April 2014. This is a favorable influence and falling in your decan, it will be a powerful influence on your life over the next few months. In fact, as this eclipse came at the time of your birthday, the invigoration and hopefulness should stay with you for the next 12 month, as this eclipse is the strongest feature of your solar return chart.
A solar eclipse in your decan gives a burst of fresh energy, allowing you to confidently set new goals for the year ahead. Adding to the main theme of new beginnings, the Sun sextile Neptune at the time of the eclipse means you will be inspired to make your dreams come true. Turning over a new leaf could involve breaking addictions or other undesirable habits. The positive activation of your year-long Neptune transit is a good omen for widening your circle of friends through group activities, or for new romance and spiritual unions.
From May 28 to June 7, Venus in your decan will highlight the romantic influence of the solar eclipse. This is an excellent time for strengthening the spiritual bonds in your intimate relationships. There is a good chance of finding the ideal new partner under this influence, especially from May 28 to 30. Mercury is sextile your decan from May 28 to June 17, but the confident self expression this brings will be strongest in the final few days of May 2014. Intimate and loving chats, smooth words and tender touch.
Decan 2 Taurus May 2014 Horoscope
This is a very important month for you in terms of personal and material growth. The Solar Eclipse on 29 April 2014 comes just before your birthday, so it will influence your solar return chart. This means the confidence and personal power from the Sun in your decan, will stay with your for a whole year ahead. You will use this renewed focus and drive to overcome some barrier to progress that were holding you back late last year.
Saturn retrograde enters your decan on the 1st of May, so you will revisit the delaying and restrictive influence of  Saturn opposite your decan through till the end of September 2014. Initially, there will be a struggle to overcome negative thinking, with Mercury in your decan until the 3rd of May bringing out the more depressive side of Saturn.
You not only have the positive solar eclipse helping you knock down the Saturn barriers, but also one more whole month of good fortune with Jupiter sextile your decan. You can make big gains from May 4 to 8, with the Sun sextile Jupiter enhancing your good fortune. Hold onto any gains and defend your position from May 8 to 12, with the Sun opposite Saturn putting a temporary end to Jupiter's lucky streak. Solid growth is the theme from May 16 to 31 with Jupiter trine Saturn in the sky. Keep an eye on my posts because I will write about this soon. This period favors sustained hard work and business dealings, with an ideal mix of enthusiasm and caution leading to lasting achievements and success.
Decan 3 Taurus May 2014 Horoscope
This month is a turning point in your life, where restrictions and delays give way to growth and good fortune. Barriers to success have been a source of frustration since December last year, with Saturn opposite your decan. This restrictive influences comes to an end on May the 14th, but with Saturn retrograde, you will revisit this challenging transit again from October to December 2014. One final hurdle to overcome relates to your thought processes and communications, with Mercury in your decan from May 2 to 8. Try to keep happy thoughts, especially on the 2nd and 3rd of May, with Mercury opposite Saturn suggesting a tendency toward worry and depression.
From May 10 to 21, the Sun in your decan will give you the confidence boost you need. The Full Moon on 14 May 2014 will highlight this optimistic solar transit, making you more intuitive and emotional than usual. The birthday full moon does suggest more of a focus on your close relationships and home life for the next two weeks. In fact it could well remain an strong influence in your life for up to a year, given the full moon makes up a strong part of your solar return chart.
Buoyed by optimism and the emotional support of friends and family, you are now ready to take full advantage of one of the most fortunate influences in astrology. From May 27 to July 19, Jupiter sextile your decan represents a period of strong growth, with big gains to be made both personally and professionally. This is the big turn around I mentioned earlier. The harsh and unforgiving Saturn transit ends, then a nourishing birthday full moon is followed by a Jupiter lucky streak.
Monthly Horoscopes
---
Tweet