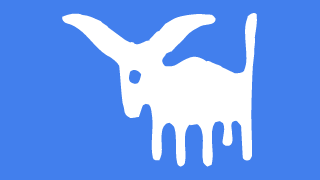 Your Taurus monthly horoscope is divided into three decans for a more personal and accurate forecast. If you are on a cusp, use the free horoscope to find which decan to read for your Taurus April 2014 horoscope.
Taurus Monthly Horoscope Decans
Taurus Decan 1 born Apr 20 to 30.
Taurus Decan 2 born May 1 to 10.
Taurus Decan 3 born May 11 to 20.
Decan 1 Taurus April 2014 Horoscope
A lovely month ahead for you starting with a tranquil Venus transit from April 5 to 15. Your live is about to get much busier very shortly, so this early part of April is a great opportunity to put your feet up and take some time out if you can. Your love life should be most enjoyable now, and socializing id favored because of increased popularity and attractiveness. All this year you have the artistic, musical and spiritual influence of  Neptune sextile your decan. From April 10 to 13, Venus joins Neptune in the sky which will bring romance, idealism and creative flair.
From the 20th to the 30th of April 2014, the Sun in your decan heralds a very special birthday this year. The April 29 solar eclipse in your decan begins a six-month phase where you can put your interest first. A solar eclipse at birthday time is like a personal new year. In fact the boost to self confidence and enthusiasm from this eclipse, is a strong influence for the next twelve months as it forms the backbone of your solar return chart.
From April 23 to 29, Mercury moving through your decan is the perfect accompaniment to the focus and drive of the eclipse. It will bring a lot of activity your way, but will will have the clarity and vision to keep on top of things. A wonderful period for making plans about your future and making new contacts, best done from April 24 to 29 while the Sun and Mercury travel in tandem, in friendly aspect to an optimistic Neptune.
Decan 2 Taurus April 2014 Horoscope
This is a majorly important month for you because of the April 2014 grand gross. In itself, this is a most challenging aspect pattern which is bound to result in much stress and tension for many people. You however, can cash in where others may lose, because the planets involved all make helpful aspect to your decan. Firstly, all year, Pluto trine your decan is increasing your personal power and influence, allowing you to make major and positive transformations in your life.
The other big player for you is the fortunate Jupiter transit all this month. This increases the determination and personal power from Pluto, and creates a tremendous urge to succeed. You should be feeling optimistic and eager to make the most of this lucky Jupiter transit, which offers both financial and personal growth opportunities. From the 15th to 24th of April 2014, Venus sextile your decan places the focus of these big opportunities for growth and happiness on your love life and finances. The optimum times period to test your luck in these areas is from April 15 to 20, when Venus has a highly productive influence on the grand cross.
After a previous six months of testing conditions from a challenging eclipse cycle, the positive transformation from other factors this month gets a massive boost from the next eclipse cycle. Things turn right around with the April 29 solar eclipse. A solar eclipse at birthday time gives you more initiative to promote yourself and your plans. Goals are now more easily achieved with less obstacles to success, especially your professional goals such as career advancement. The fortune Jupiter transit in combination with the birthday eclipse is an omen of success with personal and professional ambitions. You will know what you want and how to get it with Mercury in your decan from April 29 to the May 3. The perfect time to take the initiative with meeting people, doing business and making plans, is from April 29 to the 1st of May 2014.
Decan 3 Taurus April 2014 Horoscope
This months brings some opportunities to make breakthroughs in areas of life which have been blocking your progress this year because of the ongoing and restrictive Saturn opposition. Any roadblocks in your path may have been even more difficult to get around  lately, with Saturn retrograde since early March.
The first assistance in speeding up progress and reducing the amount delays, comes from April 1 to 8 with Mercury sextile your decan. This busy transit will lift your mood and make it easier to express your frustrations. Mental clarity and excellent communication skills mean you can think strategically to overcome any business or career-related problems. An ideal week to schedule important meeting and make plans for the future. The best days for applying your sharp mind to resolving issues is from April 1 to 4 when Mercury relieves the Saturn burdens.
The other relieving break applies to your love life and finances, starting on April 24 and lasting til the 3rd of May 2014. Venus sextile your decan will have a peaceful and harmonious influence on all of your relationships, especially those of an intimate nature. This would be a good time to let your hair down and enjoy socially, free from restriction and worry. If looking to make new acquaintances now, your extra charm and appeal will certainly help. Long term relationships are favored, especially from April 24 to 26. Venus trine Saturn at this time also signals the perfect time for financial investments, preferably low risk, long term, like real estate, or even gold and jewelry.
Monthly Horoscopes