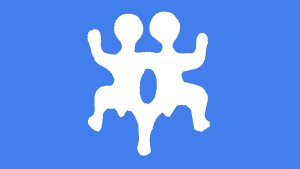 March 2015 Gemini horoscope with decans for a more accurate forecast. If you are on a cusp, use the free horoscope to find your decan.
Decan 1 Gemini March 2015 Horoscope
Another very busy month ahead though not so challenging as last month. The new moon on the 18th of February 2015 will continue it blocking or inhibiting influence until the March 20 solar eclipse. Until March 5 at least, your confidence will remain high due to Mars sextile your decan. This high-energy transit began on February 18 and is allowing you to push through any obstacles early this month. if you face any opposition to your goals from superiors, then stand up for yourself because your direct attitude will earn you respect.
Mercury square your decan from March 12 to 20 is not the time to be picking fights though. Lack of clarity and communication problems mean you should stay on the defensive if provoked. This is especially so with Mercury square Saturn from March 14 to 17. Because Saturn is opposite your decan, your chance of success when going on the offensive is diminished. Also note that Saturn turns retrograde on March 14, another reason to pull your head in.
The March 20 solar eclipse marks a major turning point in your fortunes. The Sun sextile your decan from March 20 to 31 will help clear your path of Saturn obstacles. You should notice this most with the Sun trine Saturn from March 23 to 27. But the next two weeks in general are ideal for putting the past behind and setting new goals for the next six months. The eclipse will extend the fortunate influence of this transit up to October 2015. You still have to contend with the inhibiting Saturn transit over this period, but the eclipse will give your more strength and influence. You can expect all of your relationships, especially professional ones, to be more harmonious in the months ahead.
Decan 2 Gemini March 2015 Horoscope
This is a very exciting and lucky month for you. The couple of challenging transits will not take away from the major long-term aspect in the sky between Jupiter and Pluto . Jupiter is good luck and growth, Uranus is change and freedom. Jupiter trine Uranus on March 3 means lots of rapid and exciting growth with many opportunities to increase your wealth and happiness.
You may have been anticipating exciting change for some time as both of these planets have been directly impacting on your decan for a while now. Uranus sextile your decan is the longer of the transits, while Jupiter sextile your decan finishes at the end of June 2015. Although the peak of your lucky break should be around March 3, this stimulating influence will last for at least another two weeks. There are some dates mentioned below which will heighten the positive nature of this planetary aspect in most fortunate ways.
The main downer this month comes from the Sun square your decan from the 28th of February 2015 to the 11th of March. The March 5 full moon will emphasize the emotional stress which may result with any provocation from others, especially regarding your habits or the way you instinctively react. This testing period will be over by the March 20 solar eclipse, but as you will discover below, further fortunate transits in combination with your lucky streak will more than compensate for any negative impacts of the solar transit.
Mercury trine your decan from the 25th of February 2015 to the 6th of March brings friendly communications and sharp thinking. Ideal for important negotiations, meeting and making plans. Venus sextile your decan from 28 February 2015 to the 9th of March brings increased love and affection, also being a good omen for money. Both these social transit hit off the lucky Jupiter Uranus trine from March 2 to 6. There may be some surprises in store, but if you keep an open mind to the opportunities presented, you will be most pleasantly surprised. New romance, a financial windfall, new studies or plans for an overseas holiday are all possible.
Mars sextile your decan from March 4 to 19 will bring a rush of energy and enthusiasm, making you feel strong and sexy. The most powerful activation of the lucky Jupiter Uranus trine comes between March 7 and 14 when Mars joins Uranus. Although this is very close to the final challenging Uranus Pluto square, you should only feel good energy because Pluto is not making any major aspects to your decan. This leaves you with a most electric and spontaneous energy, sexually charged, bold and adventurous. This is a winning combination and fortune favors the brave.
Mercury square your decan from March 19 to 26 is the other challenging influence this month, and has the potential to cause nervous tension because of increased mental pressures. Time to slow down after such an intense few weeks and avoid the limelight. The Sun sextile your decan from the 30th of March to the 10th of April 2015 will surely replace any gloom with good cheer and increased self-confidence.
Decan 3 Gemini March 2015 Horoscope
You have a mixed bag of offerings this month with the main influence coming from the solar eclipse on March 20. Although that will present some challenges ahead, it is surrounded by very fortunate influences which will take the edge of any tension. You should begin this month feeling well-balanced from the new moon on 17 February 2015. This harmonious influence will continue up to the March 20 solar eclipse. The good effect on your relationships and social life will be enhanced by the following friendly Mercury and Venus transits.
Mercury trine your decan from March 5 to 13 increases social activity and the general pace of life. Acute intuition and good judgement means you will cope with well with the hectic pace and should take this opportunity to finalize important plans and business dealing.
Venus sextile your decan from March 8 to 17 has an equally positive influence on your love life and finances. You should feel more loving and affection, with increased popularity making socializing most enjoyable. The ideal time for buying and selling, making new friends and partying is when these two transit overlap, from March 8 to 13.
You will start to feel the tension rise with the Sun square your decan from March 10 to 21. This abrasive influence peaks with the March 20 solar eclipse, which will extend the likelihood of disharmony September 2015. But remember from your 2015 horoscope, that there are "fabulous transit coming up that will provide many opportunities for growth and success." These longer term lucky Jupiter transit and exciting Uranus transit kick in around June 2015.
Before then though, you will still have more fortunate shorter tern transits like Mars sextile your decan from March 17 to the 1st of April 2015. As this energy boosting influence starts before the challenging eclipse, it will make up for the draining influence often associated with difficult eclipse cycles. I will also help maintain self-confidence and enthusiasm, at least for the remainder of this month.,
Mercury square your decan from March 25 to 31 has the potential to cause confusion and crossed wires in communication. For this reason, plus the influence of the solar eclipse, it would be better to schedule important business and other matters for earlier in March 2015.
Monthly Horoscopes