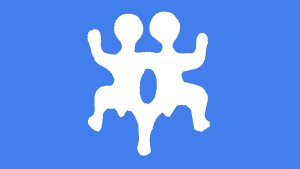 February 2015 Gemini horoscope with decans for a more accurate forecast. If you are on a cusp, use the free horoscope to find your decan.
Decan 1 Gemini February 2015 Horoscope
Another very busy month ahead starting with Venus square your decan from January 27 to February 5. This is a lazy influence and you won't much feel like going to work. You will have to keep your guard up when it comes to intimate relationships and sharing gossip. Venus conjunct Neptune from January 30 to February 3 brings the risk of scandal or deception.
Mercury is trine your decan from January 30 to February 26. You also had this transit from January 4 to 12 because of Mercury retrograde until February 11. This is a good background influence to February because it brings mental alertness, good judgement and a clever wit. Don't worry too much about Mercury retrograde. It simply means that your plans may be in a state of flux until it turns direct.
Making long-term plans based on common sense is a major theme, with Mercury sextile Saturn occurring twice this month. During the first of these aspects, from February 3 to 7, gather your information, read the fine print and seek advice of elders or professionals. During the second aspect, from February 17 to 21, finalize your plans and spread the word. If you need to sign contracts, then do this on February 17, before the new moon.
The Sun square your decan from February 18 to March 1 is strengthened by the February 18 new moon. The remainder of February will keep you very busy, with so many transits which I will get too. It makes sense then, that this moon phase presents some challenges to overcome, simply keeping up with the hectic pace will be an effort. It will be rewarding though as the positive influences far outweight the negatives.
You can rely on courage and strength with Mars sextile your decan from February 19 to March 5. While the new moon suggests some ego challenges and battles for dominance, Mars gives you the advantage with increased sex appeal and charisma. If challenged, you will not back down and have good odds of winning.
Venus sextile your decan from February 20 to March 1 further increases your physical attractiveness. Intimate relationships should be the major theme in the final week of this month. New relationships are a real possibility with Venus conjunct Mars February 20 to 24. Both these planets of love and sex make a nice aspect to Saturn. This is an indicator of commitment and longevity. However, the Sun conjunct Neptune from February 23 to 27 means you should maintain high morals and be totally upfront and honest. The Sun square Saturn means you will have to break down some barriers or overcome inhibitions in order to make the most of your extra sex appeal. This is one more test presented by Saturn opposite your decan this year.
Decan 2 Gemini February 2015
A good-looking month ahead but you may be carrying over some anger with Mars square your decan from January 24 to February 7. More helpful transits this week will make it easier for you to get things off your chest and avoid any tantrums. The Sun trine your decan from January 30 to February 10 will smooth out any relationship drama. This calming transit will remove the source of any irritation and allow you to concentrate on your goals. The February 3 full moon will extend this pleasant phase until the February 18 new moon.
The Sun sextile Uranus from January 31 to February 4 activates Uranus sextile your decan, to open your eyes to other possibilities. Increased self-awareness will come from unexpected sources. Jupiter sextile your decan from January 13 to June 25 is your lucky streak. The Sun opposite Jupiter from February 4 to 8 will present some opportunities to make extra cash, go on a holiday or improve yourself in some way. You may cash in but the test here is not to take more than you need.
Venus square your decan from February 4 to 13 has the potential to cause some disharmony in your relationships. As this lax influence comes during the transit mentioned above, take extra care when investing money or shopping for big items. Any obsessive or compulsive feelings you have for another should be kept to yourself.
Mercury trine your decan from February 25 to March 6 will bring back something you were discussing or thinking about from January 11 to 31. Mercury is no longer retrograde so you can confidently act on your plans and conclude any business transactions. Good judgment and quick thinking are on your side.
Decan 3 Gemini February 2015
Things start off a little tougher this February compared to last month. A good-looking new moon later this month means you should try to stay patient for a while if there is something important you want to achieve. Mars square your decan from February 6 to 20 will prove frustrating if you try to force your will onto others. The harder you try to make progress under this influence, the greater the tension. A lack of tact or finesse means others will give you a hard time if you bring attention to yourself.
The Sun trine your decan from February 9 to 19 will ease any friction caused by Mars. You will still need to show respect and act with moderation though, at least until the February 18 new moon. This new moon marks a big turning point this month. Now you can get to work on achieving your goals or starting new projects. Self confidence will be high and relationships should be harmonious. Your career in particular should see the benefits of this progressive moon phase, which will last until the March 20 new moon. Like all new moon phases, the best period for starting anything new os the first two weeks. In this case, from the February 18 new moon until the March 5 full moon.
Venus square your decan from February 12 to 21 will increase you need for love and affection, which should go well but there may be a little friction if you don't get so much back in return. If you have to go to work it may be difficult to get into the groove because you would rather be lazing around enjoying yourself. Intimate relationships should not be strongly affected by this transit given the friendly new moon influence.
Monthly Horoscopes