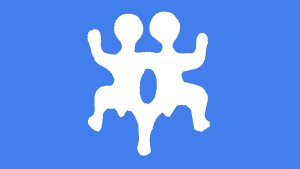 December 2014 Gemini horoscope with decans for a more accurate forecast. If you are on a cusp, use the free horoscope to find your decan.
Decan 1 Gemini December 2014 Horoscope
December is looking much better than the previous month, with just a few days at the beginning and end which could prove challenging. Up until December 2, you must contend with some remaining roadblocks from the Sun opposite your decan. Ego conflicts are also a possibility from this solar transit which began on November 21. It was also strengthened by the November 22 new moon, which will have a lingering effect until the December 22 new moon.
The uplifting news is Mars trine your decan from December 4 to 18. You can expect an increase in energy, initiative, enthusiasm and sex drive. So any confrontation brought about by the previous new moon will easily be resolved with your sparky attitude and charismatic appeal. It has been a while now since you had such a helpful transit. Now is the time to get to work and make some forward progress to get you back on track.
The other good news is that this is the final month of your sluggish Saturn opposition. This strong Mars energy is a great way to see off the Saturn blues, and will help you put any delays and restraints from the last year behind you.
Mercury is opposite your decan from November 27 to December 4. It is only a brief transit but can cause mental anxiety and muddled thinking. This will be most noticeable with Mercury square Neptune from November 30 to December 1. This prodding into action of your Neptune square means it is no time to be making important decisions. Also, be aware that drinking during the new year celebrations will go to your head more than usual. Same goes for drugs.
Decan 2 Gemini December 2014 Horoscope
A more active month ahead than in November, but a few hurdles to jump until a very positive final half of December 2014. Venus opposite your decan began on November 24 and continues until December 3. This normally lazy influence will become that more challenging in the first few days of December. The coinciding solar transit mentioned below will add more stress to love relationships, and potentially your finances, both ruled by Venus.
The Sun opposite your decan from December 1 to 12 can produce a confrontational environment. It is likely that others will try to dominate you, especially superiors. Sun trine Uranus from December 2 to 6 should present some inventive ways to resolve such relationships problems. This positive activation of your Uranus sextile could also lead to unexpected opportunities or breakthroughs. The December 6 full moon will maintain the pressure and friction until the December 22 new moon. You will notice this more at the emotional level, and more at home than at work.
During that uncomfortable solar transit, Mercury opposite your decan will complicate matters from December 4 to 12. When coming under pressure, your thinking may become rushed, and your judgement poor. For this entire transit, the Sun joined with Mercury stresses this theme of mental strain, the intensity may become too much. If this be the case, you will need to back away to a quite, safe place. Mercury trine Uranus from December 4 to 7 may bring some inspiration, but I would not trust your intuition too much given that both the Sun and Mercury oppose your decan at the same time.
Now to the good news as promised with Mars trine your decan from December 17 to 31. This will boost your self-confidence which may have taken a battering earlier in the month. Increased initiative will help you back on track, with the ideal time for starting new things being from December 18 to 23 when Mars is sextile Uranus. As you sexual magnetism will be high at this time, those days mentioned will also be ideal for spicing up your love life or landing a new play-mate.
Decan 3 Gemini December 2014 Horoscope
This month presents more challenges than you have had to deal with in recent times. Three opposition in a row may leave you feeling depleted and low on confidence. Fortunately, each of the transits involve aspects to your highly fortunate Jupiter sextile, offering a chance to resolve any problems. As the planets involved are the most personal, or fastest moving planets, these potential problems will most often occur within your relationships and your own frame of mind.
Venus opposite your decan from December 2 to 11 will bring the tension to your love life, and possibly your finances. The time to resolve such problems is from December 2 to 6 when Venus trines Jupiter. You and others will be feeling more compassionate and generous.
The most challenging time this month comes from December 11 to 22 with the Sun opposite your decan. Stronger because the Sun is the most powerful thing above, plus the Sun is moving in close conjunction to Mercury at this time. Mercury opposite your decan from December 11 to 17, will add mental stress and confusion to the confrontational environment caused by the Sun.
The best time to communicate your feelings and resolve arguments is when Mercury trines Jupiter from December 11 to 13. You will find your self-esteem rises and confrontation subsided from December 12 to 16, with the Sun trine Jupiter. Although Jupiter increases your fortunes during most of these challenging transits, the December 22 new moon will amplify any niggling irritations. Also be aware that this new moon will extend this difficult phase for the entire moon cycle of 28 days.
Having said that, Mars trine your decan from December 30 to January 13 will more than make up for any challenges cuased by the new moon. You should certainly feel a boost to your self-confidence, and will gain extra strength, energy and courage. Sex appeal is also heightened, with your most attractive days being at party time, from December 30 to January 3. Mars opposite Jupiter at this time creates a boisterous, adventurous energy, and you can enjoy the best of it given your happy aspects. Happy new year!