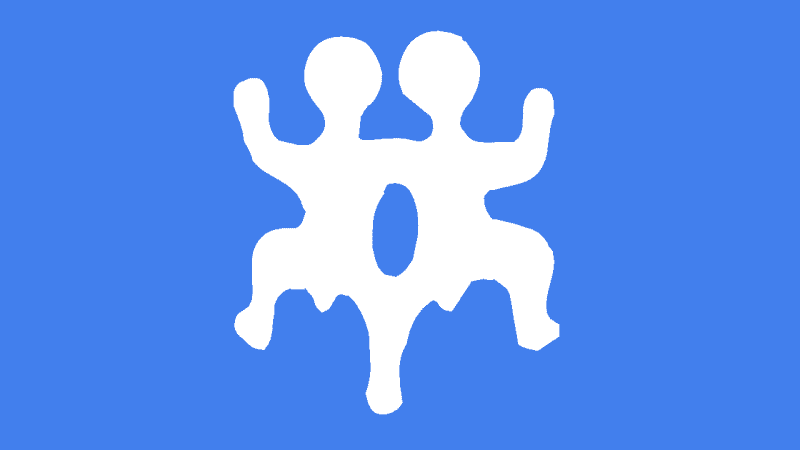 August 2015 Gemini horoscope with decans for a more accurate forecast. If you are on a cusp, use the free horoscope to find your decan.
Decan 1 Gemini August 2015 Horoscope
You have a hectic month ahead with some testing moments, but the overall feel is a good one. Carrying over from last month you should be feeling optimistic with the Sun sextile your decan from June 22 to August 3. Even though this friendly transit only lasts for a few days this month, the July 31 full moon will extend this productive phase of life up to the August 14 new moon.
The first week of August looks like being the most harmonious this month. You could spend some quality time with friends and family before some complications set in. In fact, any important matters you have planned for this month would probably work out better if you fit them into this first week of August 2015.
Nervous irritability comes with Mercury square your decan from August 7 to 14. The worst days of the month for any mental work or communications are from August 11 to 13. Mercury opposite Neptune on these days will scatter your thinking, adding suspicion, treachery and paranoia from Neptune square your decan. Not a good time for negotiations or business.
Mars sextile your decan from August 8 to 25 is the most positive influence this month. It supplies the strength, courage and energy to battle through any challenges you may face ahead. You should be motivated to succeed and can be direct, even assertive without upsetting others.
Starting at the same time but lasting much longer, is Jupiter square your decan from August 8 until the end of September 2015. Although a square is a testing aspect, this Jupiter transit can bring optimism and good fortune so long as you watch out for a few things. There will be a strong urge to become greedy, extravagant and wasteful. If you avoid such behaviors and maintain high moral standards, then happiness and contentment can be found.
With other positive transits such as with Mars, your chance of good luck is increased. However, with corresponding challenging transits over the next two months, extra care needs to be taken. So for August 8 to 21, you have a strong and positive Mars influence with Jupiter. This favors taking the initiative and competing to win. You may not win all you try for, so don't scatter your energies by taking on too much.
With more challenging energies such as the Sun square your decan from August 22 to September 3, the chances of Jupiter fortune are reduced. In the case of the Sun, you will have to watch that your ego does not expand. Taking on too much, or being boastful would end in losses. The critical time to take care is during the Sun Jupiter alignment from August 24 to 28.
The August 29 full moon will exaggerate any obsessive or outlandish behaviors. And this will remain an issue through until the solar eclipse on 6 September 2015. Tension will ease with Mercury trine your decan from August 27 to September 6. Clear thinking and sound judgement means you don't have to worry so much about any excessive behavior. This is a good time to catch up with friends and family, especially  with any relationships subject to recent tension.

Decan 2 Gemini August 2015 Horoscope
This is a more active month ahead for you than previously, with a major focus on your love life. A good month for socializing and making friends, but also good for any kinds of creative work. Mercury sextile your decan from July 27 to August 2 puts you in a positive frame of mind. Making plans and attending appointments are favored because of excellent mental and communication skills
The Sun sextile your decan from August 2 to 13 brings self-confidence and ease. Now you can push yourself hard to achieve you goals. There is a greater chance of success because of the favorable conditions, and you can expect help from others, The August 14 new moon will amplify these good effects and extend this very productive phase of life through until the solar eclipse on 13 September 2015.
The only challenging period this months comes with Mercury square your decan from August 13 to 20. This can cause mental confusion and lead to minor disagreements. Given the friendly moon phase you are experiencing now, you should only notice this as a slight increase in anxiety. However, you should refrain from making important decisions this week.
I mentioned earlier a focus on your love and social life. Firstly, the friendly moon phase promotes harmony in all relationships and makes you feel comfortable around others. Secondly, Venus sextile your decan from August 18 to September 25 increases the amount of love and affection in your life. This is a much extended transit because of Venus retrograde all month.
Finally, Mars sextile your decan from August 23 to September 10 increases your primal desires. bringing strength, courage and high sex appeal. Together, this is the perfect combination of feelings, love and sexual desires. You can be direct in social situation while remaining charismatic and magnetically attractive. The best days for love are during the Venus Mars alignment from August 30 to September 3. This is an excellent time for finding new love or reigniting an existing relationship.
Decan 3 Gemini August 2015 Horoscope
Fortune in love and money remain on offer early this month. Jupiter sextile your decan ends on August 13, but not before going out with a bang. Two more weeks of increased opportunities around you to grow and prosper, through travel, studies, investment or romance.
Romance is the keyword with Venus sextile your decan from July 18 to August 21. This harmonious influence adds personal beauty and charm. You will be more attractive than usual and can easily win the affection of others. The best time of the whole month, especially regarding love, is from August 1 to 7. The Venus Jupiter alignment amplifies your feelings of love and affection to such an extent that you will turn into a love magnet. Venus retrograde all month means you will have this transit once more starting in late September 2015.
During this same special week, Mercury sextile your decan from August 1 to 8 increases you social skills. You will feel relaxed in groups and can easily express your true self with confidence. Your popularity and magnetism will peak from August 5 to 7 when Mercury joins Venus and Jupiter to form a triple conjunction.
The harmony continues with the Sun sextile your decan from August 12 to 23. This is a favorable time for climbing the ladder and achieving your goals. The best time for starting new projects or turning over a new leaf are from the August 14 new moon to the August 29 full moon. These positive conditions will last through until the solar eclipse on 13 September 2015.
The Sun Venus alignment from August 14 to 16 should result in increased love and affection. Although your lucky Jupiter transit is now over. this combination of Sun and Venus is perfect for showing your affectionate side. Creative projects and financial investments will turn out well, especially involving beauty products, art, sculpture, fashion and jewelry.
Mercury square your decan from August 19 to 28 is the only challenging transit this month. It can cause miscommunication and poor judgement skills. It would be better to schedule important meetings and business matters for earlier in the month, preferable the first week of August 2015.