Gemini Horoscope May 2015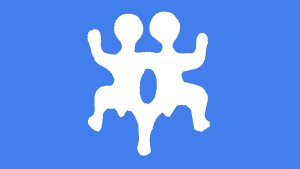 May 2015 Gemini horoscope with decans for a more accurate forecast. If you are on a cusp, use the free horoscope to find your decan.
Decan 1 Gemini May 2015 Horoscope
A high intensity month awaits with three planets plus the Sun passing through your decan. You will be kept very busy but will be up to the task. First up, Mercury in your decan from May 1 to 11 will increase mental activity and travel around your neighborhood. This is generally a favorable transit for studies and communication, but there are two times in particular where there are exceptions.
Mercury opposite Saturn from May 2 to 4 has the potential to cause negative thinking and even depression. Saturn opposite your decan being active on these days means you should avoid making important decisions. Mercury square Neptune from May 8 to 11 could lead to misunderstandings, deception and confusion. The activation of Neptune square your decan means you should refrain from gossiping and beware of scandal. Mercury turns retrograde on May 18 so you have this transit again later in May.
Mars in your decan from May 10 to 27 brings energy and enthusiasm, plus a high degree of sex appeal. Mars opposite Saturn from May 12 to 18 may see a reduction in your energy levels. So too, will Mars square Neptune from May 22 to 28. During both of these periods of time, you should maintain high standards in regards your motivations. Acting out of anger or resentment would lead to embarrassment of loss of position.
The Sun in your decan from 20 May to 1 June 2015 means it is birthday time. It will be a struggle to achieve the higher self-confidence this transit promises for the same reasons as the transits mentioned above. Each of your transits this month harshly aspect your longer term Saturn and Neptune transits. Success with your goals is still possible but you are going to have to work harder to achieve it. Patience, concentration and self-disciple are the keywords this month
The Sun opposite Saturn from May 20 to 24 has the potential to raise barriers to success. It would be better to retreat than bang your head against a brick wall. Your Mercury transit returns from 27 May to 21 June 2015. The final days of May 2015 present the greatest challenges of the month. From May 27 to June 1, The Sun, Mercury and Mars make a tight alignment, all square Neptune. It would be normal under these conditions to feel confused, weak, even worthless and miserable. It will pass quickly but be felt strongly. To reduce the risk of any damage to your reputation, avoid making bold statements or acting on impulse.
Decan 2 Gemini May 2015 Horoscope
Another good month as you still have Jupiter sextile your decan. However, this lucky transit receives no activation from shorter-term transits so you will  probably not enjoy such good fortune as you should have in April 2015. The same applies to Uranus sextile your decan, but both your transits this month are conjunctions which are the most powerful of all.
Mercury in your decan from May 9 to 29 brings mental clarity and focus. A good time for attending meetings, going for coffee and visiting friends. You can easily explain your thoughts and ideas in a straightforward fashion, so business deals in particular should go well. You can negotiate a better deal for yourself, or act as a go-between to find win-win situations.
This is a longer than normal transit because Mercury turns retrograde on May 18. This means you will have this transit once more in June 2015. It also means that for a few days around May 18, you should take extra care when doing business. In fact, I would advice not signing contracts on these days just to be careful. If you are making plans for the future, you may find that the retrograde phase results in slight changes of plan, so keep an open mind and remain flexible.
Mars in your decan from 27 May to 11 June 2015 is a high energy transit. If there is something important you need to get off the ground this month, then wait until this transit. You will have the extra enthusiasm and initiative needed to make a good impression. Your directness and assertiveness will win recognition and assistance, so long as you don't push too hard.
The one problem with this generally favorable transit is being too pushy or aggressive. Others will certainly let you know if this is the case. One big positive is an increase is your physical attractiveness. Your strong desires can be fulfilled so long as you don't come on too strong. Remember, not everyone will have the same strong primal urges that you have at this time.
Decan 3 Gemini May 2015 Horoscope
You only have the one transit this month but it is a strong one being a conjunction, and a good one being Venus. This does not mean that for the rest of the month you have no influences astrologically. So I will fill up some spaces by recapping how you stand regarding recent moon phases.
You received a challenging square aspect from the March 20 solar eclipse. This means that you have to struggle that bit harder over the next few months to achieve your goals. Some periods will be easier than others, and you are in one of those easier periods at the moment.
The April 18 new moon made the more favorable sextile aspect to your decan. This productive moon phase lasts until May 18, with the best time for starting new projects being up to the May 3 full moon. While the challenging eclipse phase  may have led to discouragement earlier last month, now it provides the nudge you need to get out of your comfort zone and make progress. Relationships in particular should be more harmonious this month, especially in the first week thanks to Venus.
Venus in your decan from April 28 to May 8 is the best of the Venus transit because it really increases your attractiveness and popularity. Other people will appear more friendly and affectionate because they find you so loving and approachable. You will be having a relaxing and calming influence on other people. This is a great time for socializing where you could well be the life of the party, or the center of attention. This is one of the better times this year for you love life. Attracting new friends and lovers will be easier than at other times. New love interests will also be more likely to be a perfect match now, so don't be shy!
Your finances should be in good enough order to allow for some extra pampering this week. You can enhance your own beauty with fashion, jewelry and cosmetics. This is also an excellent time to beautify your home with some redecorating. Investing in jewelry and art should turn out to be profitable.
   Gemini Horoscope 2015
   Gemini Horoscope April 2015
Monthly Horoscopes