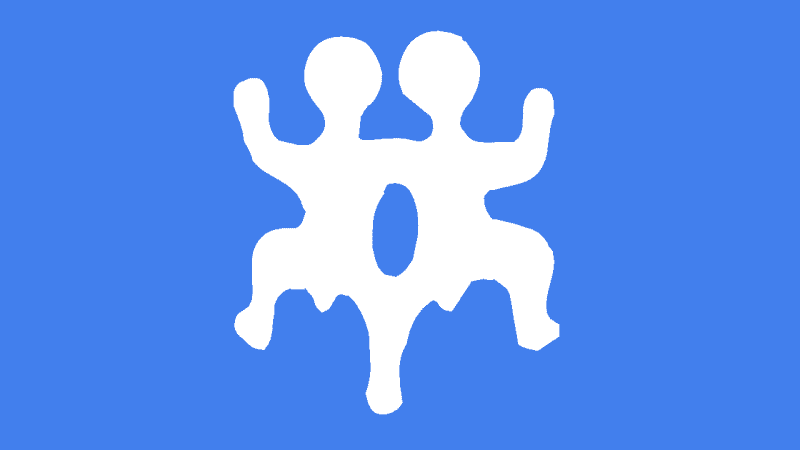 October 2015 Gemini horoscope with decans for a more accurate forecast. If you are on a cusp, use the free horoscope to find your decan.
Decan 1 Gemini October 2015 Horoscope
This is an interesting month because your you are in the middle of some very challenging long-term influences. Other short-term transits reinforce these challenges, especially regarding your love life and creativity. But you have also just begun a more positive phase of life which will have a great effect on your frame of mind. Altogether, a complex month ahead to say the least.
Sun trine your decan from September 22 to October 4 culminates with the September 28 lunar eclipse. This triggers the positive eclipse phase mentioned above which will continue until March 2016. You should enjoy harmonious and nourishing relations at home and with close partners. You can draw on extra self-confidence and emotional balance to help deal with the longer term challenges from:
Saturn opposite your decan until the end of December 2015 brings delays and frustration. You may feel burdened by extra responsibilities and must strive to maintain a positive attitude. Extra patience is required during this testing time.
Neptune square your decan this year is having a weakening effect. Confusion and deception can eat away at your confidence. Loosing hope is common with this transit. Both these heavy influences impact on your love life this month because of Venus and Mars transits. But you can draw on some good news and positive thinking as Mercury draws out the positives of the lunar eclipse.
Mercury trine your decan from September 27 to October 21 is very timely because it brings positive thinking and good judgement. You will be able to get things off your chest, especially those irritations affecting your love life this month. Clear thinking will alleviate much of the confusion around at the moment.
Sun conjunct Mercury from September 29 to October 1 will be the most hectic period of the whole month. Communication is your strong point now, so use this and your social skills to settle any disputes and plan your course of action.
Mars square your decan from September 24 to October 12 creates a build-up of energy inside and a strong desire to assert your will power in an aggressive manner. Success is harder to come by now so it would be wiser to keep a lid on your passionate desires, and your temper.
Mars opposite Neptune from October 5 to 8 will have a strange and weakening effect on your energy levels and sex drive. This is not the best time for competitive or physical challenges. Self deception and being deceived by others are more likely now. This is not the time to be taking risks or chasing rainbows.
Mercury sextile Saturn from October 5 to 15 brings common sense which is also very timely. This extended transit covers much of the aggravating Mars transit and the following Venus transit. There will be serious matters discussed but lasting resolutions will be found. This is also a good time for making plans, but only after October 9.
Mercury retrograde ends on October 9, which means that plans from now on should not need further adjusting. You will now be more concerned about the future rather than the past, helping put behind you any recent or upcoming relationship troubles.
Venus square your decan from October 7 to 20 does increase the risk of tension in your love life and other close friendships. This transit may be particularly hard on your emotions because it is adversely impacted by both Saturn and Neptune.
Venus square Saturn from October 9 to 12, makes it more difficult to both give and receive love and affection. It can feel like there is a barrier between you and loved ones. It is normal under this influence to feel unloved and depressed. Money may also be tight on these days.
Venus opposite Neptune from October 15 to 18 is the final test this month. It is important now not to over idealize a partner or pin your hopes on some get rich quick scheme. You are more susceptible now to disappointment and dissolution, as well as deception and fraud. Like much of the influences this month, you will not feel much like going to work or making an effort to please others. Time to hide away and chill out if at all possible.
   Gemini Horoscope 2016 Decan 1
   Previous Gemini Monthly Horoscope Decan 1
Decan 2 Gemini October 2015 Horoscope
While your love life should have been a source of enjoyment in September, this month is could well be the source of frustration and tension. The September 13 solar eclipse will continue its unsettling effect on your relationships for months ahead, but some good news later in the month will lift your spirits.
Jupiter square your decan from September 23 to November 26 will tend to exaggerate some of the relationship difficulties you might face ahead. It will be important act with moderation and be more conservative with your finances.
Uranus sextile your decan until April 2016 does improve the outlook this month. There is the possibility that any relationships drama actually opens up new possibilities that you had never thought of before. This transit is giving you more freedom to be yourself and to experience new adventures.
Sun trine your decan from October 3 to 14 will improve your self-esteem and bring some harmony to relationships. This will be of benefit when more troubling influences start to adversely effect your close relationships.
Sun opposite Uranus from October 10 to 13 brings changing circumstances and some unexpected surprises. While many others will find this upsetting, you will be able to make the most of the opportunities at hand.
The October 12 New Moon lasts until the November 11 new moon. This reinforces the positives mentioned above and gives a boost to your confidence and enthusiasm. It will also reduce much of the irritation on the way and make it easier to achieve your goals.
Mars square your decan from October 10 to 28 is the first hurdle this month and comes with an aggressive influence. You are more likely to lose your temper when things don't go your way. You will have to tone down your level of assertiveness because this will only bring on more resistance.
Mars conjunct Jupiter from October 15 to 22 can lead to over confidence and risk taking. You will tend to overestimate your abilities and resources. Extra care must be taken when acting impulsively. Success is possible now but only when acting with moderation.
Venus square your decan from October 19 to 30 can have a lazy influence and add tension to your love life. If this is the case, you will have to make an extra effort to show love and affection. You may feel in greater need of love but it will be harder to come by.
Mercury trine your decan from October 20 to 27 is very timely because it gives the common sense and good judgement needed to avoid the potential pitfalls from Venus. This transit fosters open and honest communications which will go a long way to resolving any disputes that have arisen lately.
Venus conjunct Jupiter from October 24 to 27 will amplify your need to love. It will also exaggerate your feelings for someone special, but again, you must try to contain yourself. There will be a strong urge to have fun and spend on luxuries, but the consequences of such things would not be so nice.
Mercury opposite Uranus from October 24 to 26 brings unexpected news which could be shocking to many, but sound exciting to you. An open mind will allow you to take full advantage of any offers or opportunities that ensue. There is the possible of a chance encounter turning into an exciting new romance.
   Gemini Horoscope 2016 Decan 2
   Previous Gemini Monthly Horoscope Decan 2
Decan 3 Gemini October 2015 Horoscope
The positive conditions effecting your love life remain for a little while this month, but towards the end of October 2015 you can expect to deal with some tension in this area. The September 13 solar eclipse is another source of disharmony in your life over following months, but a positive new moon will bring a nice break from any recent dramas.
Venus sextile your decan from September 23 to October 9 is a very loving and affectionate transit. This offers a relaxing start to the month, and would be a good time for a vacation or weekend away. Socializing is favored this week as you should be feeling and looking good. Increased popularity may even bring a new romantic interest.
Sun trine your decan from October 13 to 24 will clear your path of any recent obstacles to success. Achieving your goals will seem easier due to increased enthusiasm and self-confidence.
The October 12 New Moon last until the November 11 new moon and is close enough to the transit above to have a strong influence on your decan. The first two weeks of this positive moon phase is the best time for starting new projects and for self promotion. A harmonious effect on relationships will come in handy with the more difficult transits later in October.
Mars square your decan from October 26 to November 14 is the major challenge starting this month. Aggressive responses and resistance from others can lead to a lot of frustration and annoyance. You will find it to harder to archive your strong desires, so may have to take a smoother, less assertive approach.
Mercury trine your decan from October 27 to November 2 will allow you to express your concerns more easily. This will reduce the risk of losing your temper and also help in finding solutions to any relationships issues. Common sense, clear thinking and good judgement are very timely now.
Venus square your decan from October 29 to November 9 falls within the irritating Mars transit. This combination is not a good omen for your love life and may even add pressure to your finances. It can create distance between you and your partner and is not the best time for dating. Use the open and honest communication during the above Mercury transit to resolve and dispute sand find some common ground.
   Gemini Horoscope 2016 Decan 3
   Previous Gemini Monthly Horoscope Decan 3