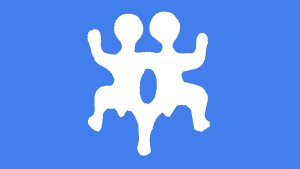 April 2015 Gemini horoscope with decans for a more accurate forecast. If you are on a cusp, use the free horoscope to find your decan.
Decan 1 Gemini April 2015 Horoscope
As mentioned last month, The March 20 solar eclipse marks a major turning point in your fortunes. You do have a couple of challenging longer-term transits this year, but the eclipse will help a whole lot to relieve the pressure. You should start to see what I mean this month as two shorter-term transit lift your spirits, alleviating any recent fear or pessimism.
Mercury sextile your decan from March 30 to April 5 will lift your mood as it promotes clarity of thought, positive thinking and open communications. Mercury trine Saturn from April 1 to 3 is ideal for making longer term plans, especially coming after the eclipse which is all about setting new goals for the months ahead. These days are also excellent for seeking wise counsel. You may also be asked to take on more responsibility, to solve a serious problem or act as a mentor to a younger person.
Venus in your decan from April 11 to 20 places an emphasis on your love life. This transit may prove more challenging than the previous because it makes harsher aspect to your longer-term transits. Venus opposite Saturn from April 13 to 17 could create some distance between you and your partner. This is not the best time to go around looking for new love as this negative activation of your Saturn opposite your decan will cause a lowering of standards. Be patient because you deserve better. Venus square Neptune from April 17 to 21 has the potential to add suspicion and confusion to your close relationships. If planning to go shopping or going out on a date, schedule it during the earlier Mercury transit which is more favorable for both.

Decan 2 Gemini April 2015 Horoscope
This is a very lucky month amid a very lucky period of your life. As mentioned in your 2015 horoscope, Until June 30, Uranus sextile your decan will bring more personal freedom, excitement and unexpected opportunities. For this entire Uranus transit, Jupiter trine Uranus combines the best of Jupiter good fortune and Uranus unique opportunities. This truly is a wonderfully exciting phase of life where anything is possible. Unlike the previous month, April 2015 has only good shorter term transits plus a lunar eclipse, each bringing out the fortune and growth of Jupiter trine Uranus
Sun sextile your decan from March 30 to April 10 itself represents a growth spurt due to increased enthusiasm, but none of the hurdles faced back in March 2015. Sun trine Jupiter April 1 to 4 should bring joy to all relationships and represents luck in all areas of life. Your professional life in particular will benefit now. April 4 lunar eclipse extends this productive and expressive solar transit through until September 2015. The lunar eclipse also focuses much of the current good fortune on your home and family life, plus intimate relationships.
Mercury sextile your decan from April 4 to 10 means that Mercury is travelling alongside the Sun at this time, giving you great skills in expressing yourself. This will be on of your more hectic weeks of the year, but a clear and focused mind will allow you to enjoy every moment. During this same period, Uranus also aligns with the Sun and Mercury. This triple conjunction on top of the lunar eclipse is will have powerful and exciting influence on your life. Electric charisma and popularity make this the best time all year for socializing, where making new friends will be of great benefit.
Jupiter aspects this triple conjunction making all the excitement most fortunate. Good news, unexpected windfalls, proposal, and stimulating meetings are all on the cards. Mercury rules trade and Jupiter rules wealth, making this week ideal for business transactions. You should be presented with some offers which may appear peculiar, but should turn out really well if you remain open-minded.
From April 19 to 29, the excitement and good luck turns to your love life with Venus in your decan. The best period for rekindling of existing relationships or finding new love is from April 20 to 27, when Venus makes a lucky triangle to Jupiter and Uranus, just as the Sun and Mercury did earlier in the month. While your self-expression was bubbly earlier, now your level of attractiveness reaches new heights. Make the effort to spend as much time out and about because you will be rewarded with happiness and thrilling experiences.
Decan 3 Gemini April 2015 Horoscope
You do have much friendlier stars this month compared to March 2015. If you have been feeling out of sorts recently then that would be due to the March 20 solar eclipse. The testing eclipse will make the going harder in general for a few more months. However, new moon phases of a beneficial nature will more than compensate for any setbacks, as is the case this month.
The Sun sextile your decan from April 9 to 20 will replace any frowns with a smile. Confidence will return and any resistance to your plans should fade away. As Mercury is travelling close to the Sun this month, you also have Mercury sextile your decan from April 9 to 15.
This makes for a very busy time but you will be up to the task thanks to a sharp mind and good judgement. Communication is the keyword this week, with meetings or appointments to attend and errands to run. The combination of self-confidence and good communication skills make doing business a good prospect. Good news is on the way and you can expect positive feedback when asking for favors or assistance in general. Socializing is also favored but you have even better stars for this shortly. The April 18 new moon will maintain your confidence and positive frame of mind until the May 17 new moon.
Venus in your decan from April 28 to the 8th of May 2015 is prime time for socializing. You will be more attractive than usual, so can count on increased popularity when out and about. This is obviously a good omen for your love life, especially given the self-confidence and harmonious relationships due to the new moon. Existing relationships which have been struggling can now be revitalized, or ended amicably. New love is a real possibility with this charming combination.
Monthly Horoscopes