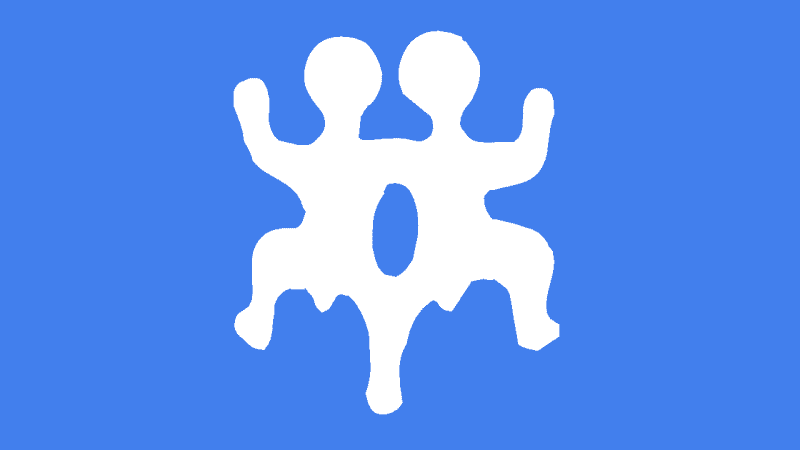 June 2015 Gemini horoscope with decans for a more accurate forecast. If you are on a cusp, use the free horoscope to find your decan.
Decan 1 Gemini June 2015 Horoscope
You can look forward to a more settled month ahead with fewer challenges compared to May 2015. The longer lasting of the two transits you have is Mercury in your decan from May 27 to June 24. Until June 11, Mercury retrograde will complicate your communication and travels somewhat. The post I just linked to about Mercury retrograde focuses on karmic relationships, and this will be a major theme for you this month. Old contacts may enter your life, some causing stress and others with more loving intent. All depends on other influences mentioned below.
Mercury square Neptune from May 28 to June 1 has the potential to cause misinterpretation at the least. Avoid doing business or being forced to agree to things as you may be swindled. This is the most challenging period of the month. Even though you have this aspect later on, Mercury will have turned direct which lessens the negative impacts from Neptune square your decan.
Karmic encounters between June 5 and 17 will involve your love life because of Venus sextile your decan. Venus trine Saturn from June 4 to 6 is another indicator of past lovers or past life lovers. With a current partner you may find closer bonding or more commitment. Even though Saturn opposite your decan has been causing delays and frustration this year, such positive activation by Venus ensures more harmony and less friction.
This is closely followed by another friendly influence with Mercury sextile Venus from June 6 to 11. With Mercury still retrograde until June 11, you should still take extra care with paperwork and business matters. Your love life however, will benefit greatly from your ease in self-expression and increased popularity at this time.
Mercury square Neptune again from June 22 to 24 requires care that you don't expose yourself to scandal and slander. Strangers entering your life now will be deceitful so stick with the tried and trusted.
Decan 2 Gemini June 2015 Horoscope
The lucky streak from Jupiter sextile your decan  you have enjoyed this year departs the scene at the end of this month. However, it goes out with a bang so strap in for some fun and excitement in June 2015. Jupiter trine Uranus brings ample opportunities for growth and happiness from Jupiter, together with the surprise and excitement of Uranus sextile your decan. In effect all month, this bountiful aspect peaks on June 22.
You should already be feeling energized and even horny with Mars in your decan from May 25 to June 11. The high amount of energy created by this transit need to burned off constructively otherwise frustration and anger will result. This becomes more important with an ego boost from the Sun in your decan from May 31 to June 11. Birthday time is an extremely busy one this year with Mars in your decan as well as the Sun. Added to this, the June 2 full moon will amplify your sensitivity and emotional reactions over the next two weeks.
Relationships with close friends and family become more important now. There are no less than four very positive aspects over the next week to ensure your potent energy find productive outlets. The Sun together with Mars pass over the midpoint of the Jupiter Uranus trine. This means positive action with initiative and purpose. There will be many opportunities for you to take advantage of in all areas of life. It is mainly your strong desires which will guide your action this week.
This is above all a winning combination, successful actions should lead to fulfillment, excitement, pleasure and material gains. You can be confident that nearly any action you take will lead to positive results. Your directness will not be off-putting to others. Even if it were you have nothing to lose so aim high and go for it!
Venus sextile your decan from June 15 to 29 will focus your attention on your love life and finances. Though the hectic energy of the previous week now gives way to an easier pace and more harmony, you can still expect some pleasant surprises. These are most likely to occur with Venus trine Uranus from June 27 to 30.
All relationships at this time will benefit from your communication skills and charisma with Mercury in your decan from June 23 to July 3. Business transaction are also favored in the final days of June 2015, as is negotiating, attending important meetings, making important decisions and all kinds of social activities.
Decan 3 Gemini June 2015 Horoscope
Much more activity to look forward to this month compared to May. All of your transits are good ones and June 2015 also marks the beginning of a six month good luck and growth phase. The first influence to effect you is a high energy and sexy one with Mars in your decan from June 9 to 26. This brings courage, initiative and confidence. Fortune favors the brave and making things even better is your birthday.
The Sun in your decan from June 10 to 22 adds pride and confidence to the energy of Mars. In fact the Sun is conjunct Mars from June 11 to 17. Successful action is the theme here, and with the  June 16 new moon coming at birthday time, this progressive energy should stay with your for up to a year given it is the central theme of your 2015 solar return chart.
The best time for initiating new projects or turning over a new leaf is from your birthday until the July 1 full moon. Increasing the odds of success from now on is Jupiter sextile your decan from June 19 until the end of August 2015. You should start to see the benefits almost immediately in your love life and with your finances because of Venus sextile your decan from June 28 to July 20.
The optimum days of this month for increase you wealth and happiness are during Venus conjunct Jupiter from June 29 to July 3. This is also an ideal time for dating as you will be highly attractive and self-assured. This will be a longer than normal Venus transit because of Venus retrograde which begins on 25 July 2015.