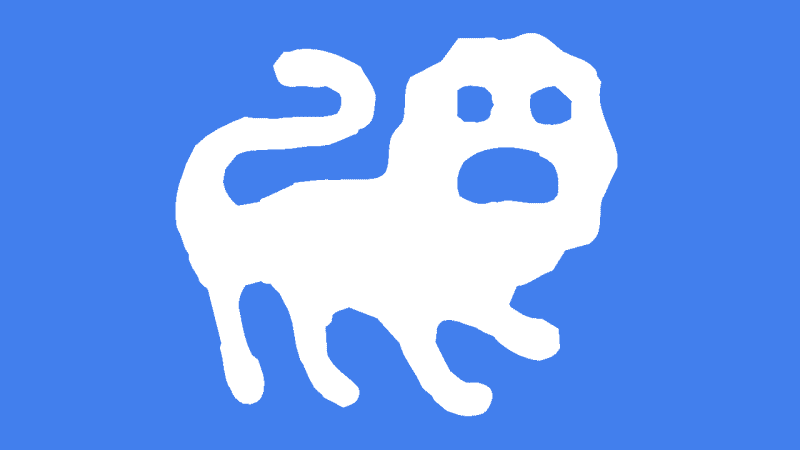 September 2015 Leo horoscope with decans for a more accurate forecast. If you are on a cusp, use the free horoscope to find your decan.
Decan 1 Leo September 2015
The favorable conditions you experienced last month continue into September 2015 and beyond. You should enter this new month in a positive fame of mind with Mercury sextile your decan from August 27 to September 9. Good communication and judgement skills favor doing business, from buying and selling to contract negotiations.
Mercury retrograde begins on September 17, but any negatives we may associate with the retrograde phase should not apply to you because of the friendly and positive nature of the sextile aspect. You will revisit the same Mercury transit later this month because of the retrograde motion.
Saturn trine your decan starts again from September 11 and comes to an end by December 25 this year. Most of you experienced the stabilizing influence of this transit earlier in the year. You can all look forward to some substantial achievements and recognition for your hard work, patience and persistence.
The Sun sextile your decan from September 22 to October 4 enhances the productive nature of Saturn. It brings self-confidence and a drive to succeed. Relationships should enjoy more harmony and you can even expect some assistance from others, especially men and these with the power to make a difference.
The September 28 lunar eclipse enhances the beneficial nature of the above transit. This emotionally stable and rewarding phase of life will last through until March next year. You should find you pay more attention to home and family, with a greater emphasis on your intimate relationships. The lunar eclipse itself promotes a greater understanding of relationships dynamics, especially the role and treatment of women.
Mercury sextile your decan returns from September 27 to October 21. This time, the increase in activity and communication is more likely to revolve around the relationship dynamics theme of the lunar eclipse. The busiest time of the month comes during the Sun Mercury alignment from September 29 to October 1. A flurry of interactions and discussions should result in positive outcomes for all involved.
   Leo Horoscope 2015 Decan 1
   Previous Leo Monthly Horoscope Decan 1
Decan 2 Leo September 2015
The intensity of recent times continues this month with more excitement in store and a focus on your love life. The exuberance and vitality from the August 14 new moon around your birthday will keep you pumping until the September 17 solar eclipse.
Venus in your decan from August 18 to September 25 is an extended period of more love and affection because of Venus retrograde, which ends on September 6. The focus on your love life from Venus is perfectly complimented by Mars in your decan from August 23 to September 10.
You will be feeling and looking your best and can expect a lot of interest and activity in your intimate relationships. The prime time for romance this month comes during the  Venus Mars alignment from August 30 to September 3. Existing relationships will enjoy a burst of passion. This is also an excellent time, one of the best, for falling in love with the ideal partner.
Mercury sextile your decan from September 5 to 28 is an extended period of enhanced communications because of Mercury retrograde beginning on September 17. This can only help along any romances with closer interaction and greater understanding. The retrograde period does come with the possibility of misunderstandings and delays, but the friendly nature of the sextile aspect will reduce such possibilities.
Uranus trine your decan is bringing excitement and positive change until April 2016. It is activated by both Mars and Venus ahead to bring some refreshing new possibilities for romance among other things. Mars trine Uranus from September 5 to 10 brings anticipation of thrilling experiences. You can be confident in flirting and taking some extra risks.
Venus trine Uranus from September 21 to 24 greatly stimulates your romantic needs. New relationships formed now will be thrilling and may involve someone from a different cultural or ethnic background. Although you will get a rush out of such a romance, it may not be that long-lasting. There is also the possibility of a financial windfall under this influence.
   Leo Horoscope 2015 Decan 2
   Previous Leo Monthly Horoscope Decan 2
Decan 3 Leo September 2015
The intensity of the previous month continues in September 2015. The outlook is also promising with only one challenging influence. Even then, that involves a longer-term transit which comes to and end shortly. This is the final month you have to endure the setbacks, delays and frustration caused by Saturn square your decan.
The August 14 new moon gave a burst of vitality and enthusiasm which will last at least until the September 17 Solar Eclipse. I say at least, because the new moon can influence your solar return chart for an entire year. You can draw confidence from this, knowing that your goals will be more easily achieved and you can express and promote yourself with ease.
Mars in your decan from September 8 to 26 will have you feeling strong and sexy. This is a good omen for your sex life but also anything you feel passionate about. You will have more energy and initiative to chase down your desires succeed at anything competitive.
The one exception to your good run of stars comes during Mars square Saturn from September 24 to 29. This brings frustration and inhibition because the harder you pursue your goals, the more resistance face. This is not a winning transit and the best approach now is a defensive one. Patience will get you through this final Saturn test of endurance.
The outlook returns to the positive side of things with Venus in your decan from September 23 to October 9. Because of Venus retrograde, which ends on September 6, you had this transit back in July/August. Relationship or financial issues you faced back then may resurface to be finalized. Your love life is the major focus of this loving and affectionate transit. You should enjoy greater harmony and bonding in all of your relationships, not just romantic ones.
   Leo Horoscope 2015 Decan 3
   Previous Leo Monthly Horoscope Decan 3