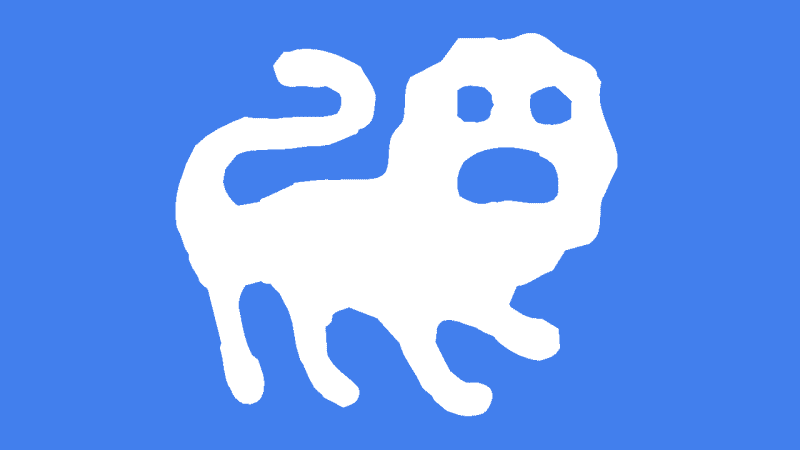 August 2015 Leo horoscope with decans for a more accurate forecast. If you are on a cusp, use the free horoscope to find your decan.
Decan 1 Leo August 2015 Horoscope
A more active and positive month ahead compared to July. Birthday time comes with the Sun in your decan from July 22 to August 3. Every year, this solar transit creates ideal conditions for self promotion and setting new goals for your personal new year ahead.
Your 2015 solar return chart is extra special because of the July 31 full moon. This is going to make you more emotionally sensitive up to your 2016 birthday. Your home and family life will take up more of your energy over the coming year, with special attentions being given to your close one to one relationships.
Mars in your decan from August 8 to 25 adds energy and enthusiasm to the confidence and ease provided by the full moon. As this strong and sexy transit comes within the waning part of the moon phase, your extra energy can be focused on relationships and the home. While new projects are preferred before a full moon, you could still make a start on ending something. This is ideal for cutting off things, whether it be an unhealthy relationships, an addiction or other limiting behavior, or even your hair.
Mercury sextile your decan from August 27 to September 6 is ideal for attending to business matters, scheduling important meetings and appointments, or simply catching up with friends. Excellent social and communication skills means that you can process a lot of mental work in this time. Negotiations should go well, as would shopping and investing. You will have a good eye for a bargain and good judgement skills.
Decan 2 Leo August 2015 Horoscope
This will be about the busiest month of the whole year with a total of four transits, all of them conjunctions to your decan. As each of these planets moves over the part of the sky where the Sun was when you were born, your full potential is activated in a particular way.
With Mercury in your decan from July 27 to August 2, it is your intellect and movements which are highlighted. Your mind will be active and your thinking and speech rapid. This enables you to handle the increased pace of life and make important decisions. These are the best days of the month for attending to business and scheduling meetings or appointments.
Your birthday comes with the Sun in your decan from August 2 to 13. Confidence and inner balance mean that self promotion is favored. It is all about you and what you want. This is the ideal time to set new goals for the year ahead. Just on the cusp of your decan, the August 14 new moon will boost the positive nature of your birthday transit and keep it active at least until the solar eclipse on 13 September 2015. The best time for starting new projects or turning over a new leaf is from the August 14 new moon to the August 29 full moon.
Venus in your decan from August 18 to September 25 allows you to fully express your loving and affectionate side. This whole period is ideal for reinvigorating an existing relationships or finding new love. Your financial situation should also improve under this transit, which is extended because of Venus retrograde all month.
Mars in your decan from August 23 to September 10 is a hot and sexy influence and falls within the tender Venus transit. Love and creativity are highlighted under this combination. The best time for all such physical and enjoyable activities will be during the Venus Mars alignment from August 30 to September 3. No better time than this to find an ideal partner if you so wish.
Decan 3 Leo August 2015 Horoscope
Such a busy and intense month ahead, with the Sun plus three planets all moving through your decan, promising to unleash your full potential. For those of your born in the second half of Leo decan 3, this could prove a frustrating month because of a blocking influence from Saturn.
But you all can enjoy a little more of your lucky streak with Jupiter in your decan until August 13. As mentioned in your previous monthly horoscope, because of Saturn retrograde, you have the brief return of Saturn is square your decan until mid September 2015. These two planets combine in the form of Jupiter square Saturn from July 25 to August 13. This means that the promise of happiness and wealth from your lucky streak requires hard work and patience to achieve.
Fortunately, a lot of the frustration and tension will be relieved by Venus in your decan from July 18 to August 21. Normally lasting a week or so, this loving and affectionate influence is extended by Venus retrograde all month. This retrograde phase also means you will have this harmonious transit once more starting in late September 2015.
The two loveliest planets meet up in your decan with the Venus Jupiter alignment. This is the best period for romance and money you will have for a long time and lasts from August 1 to 7. Making this week even more profitable and enjoyable is Mercury in your decan from August 1 to 8. This adds charisma and charm, with excellent communicating and negotiating skills.
From August 5 to 8, Mercury joins the Venus Jupiter alignment to form a rare triple conjunction. There will be many opportunities with endless possibilities, most of them very fortunate. It will be important however, especially for those born later in this decan, not to let Venus square Saturn inhibition and shyness stand in the way of achieving happiness and success.
Happy birthday with the Sun in your decan from August 12 to 23. The benefits of vitality, purpose and enthusiasm will last much longer than this transit because of the August 14 new moon. This productive moon phase will last up to the solar eclipse on 13 September 2015.
Also making up part of your solar return chart is the Sun Venus alignment from August 14 to 16. This has the potential to keep love and money high on your agenda for another whole year. This is a very promising and harmonious solar return, suggesting a peaceful and satisfying year ahead. What ever you achieve in the way of happiness and riches, will require some hard work to hold onto because of the Sun square Saturn from August 19 to 23.