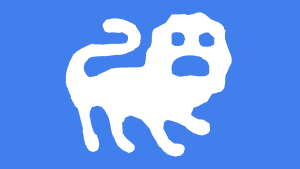 December 2014 Leo horoscope with decans for a more accurate forecast. If you are on a cusp, use the free horoscope to find your decan.
Decan 1 Leo December 2014 Horoscope
The pleasant condition from late last month carry over into early December 204. After that however, irritation may become a problem but the Mars transit responsibly finishes well before Christmas.
The Sun trine your decan began on November 21 and continues until December 2. As mentioned in your Leo horoscope for October, this solar transit brings with it harmonious and productive energy. The November 22 new moon falling within this flowing transit means the good conditions for getting ahead will remain until the December 22 new moon.
Mercury trine your decan from November 27 to December 4 also creates harmony in relationships. However it is your frame of mind and communication skills which benefit the most. Up until December 4 will be the best days this month to attend to errands and business matters. I would be getting all your shopping for Christmas done now if possible, before aggravation enters your life.
Mars is opposite your decan from December 4 to 18 certainly is the transit for irritation and aggravation. Your self-assertiveness will increase but so will the level of opposition from other people, especially men and bossy types. It is better not to push your agenda too hard now, as you will only become frustrated at the lack of co-operation, even aggression that your desires elicit in others. One thing in your favor is the steadying influence of Saturn trine your decan. This foundation-building transit has been helping you along all year, and comes to completion on December 31.
Decan 2 Leo December 2014 Horoscope
Venus trine your decan started on November 24 and was the only bright spot in a fairly miserable month. The increased affection and harmony in relationships from Venus will continue until December 3. This month is looking more promising than October, with another two friendly transits to go. However, an aggravating Mars transit in the final week and a half will do it's best spoil the peace and tranquility you might be expecting for Christmas.
The Sun trine your decan from December 1 to 12 creates the most favorable condition of the whole month. Increased self-confidence and lack of restriction make this an ideal time to clear the decks before the holidays. The December 6 full moon falling within this productive transit will increase the level of co-operation and harmony in your close relationships with family and friends. It will also extend this prosperous influence through until the December 22 new moon.
During the same time, Mercury is trine your decan from December 4 to 12. This promotes excellent thinking and communication skills. The best time for all kinds of business deals and shopping, sending letters and catching up with friends this month, will be during this Mercury transit. The optimum days being from December 2 to 7, when the Sun aligns with Mercury, both trine Uranus. This positive activation of your Uranus trine could also present some unexpected opportunities for advancement or other good news out of the blue. Exciting new friendships are a real possibility on these days.
The spanner in the works comes with Mars is opposite your decan from December 17 to 31. Better to get your most important things out-of-the-way earlier this month. The harder you push with this Mars influence, the stiffer the opposition. If you do feel anger or resentment building, then look to Mars sextile Uranus from December 18 to 23 for an original and inventive solution. You should also be feeling frisky during these days. Some physical stimulation would certainly be a great way to relieve any built up tension.
Decan 3 Leo December 2014 Horoscope
A much better month ahead than the previous one. The biggest news of all being that you say goodbye to the restrictive Saturn square this December. Saturn has been the frustrating influence that has been holding you back all of this year.
The first of three excellent shorter-term transits this month begins with Venus trine from December 2 to 11. Love is in the air and you should also enjoy good financial conditions. This is a great time to buy presents, especially from December 2 to 6 when Venus is trine Jupiter. expect most pleasing reactions from lovers, real and pretended during this time.
The Sun trine your decan from December 11 to 22 is the most fortunate of all transits this month for a number of reasons. Firstly, at the same time, Mercury trine your decan adds mental skills to the Suns general wellbeing and self-confidence. Secondly, the Sun and Mercury align from December 11 to 17, both trine Jupiter.
This premium activation of your Jupiter conjunction is about as good as it gets. Almost anything is possible now, from career advancement, to new relationships, and long distance travels. Finally, the December 22 new moon amplifies these good influences, and extends this prosperous phase until the January 20 new moon.
After such a bumper crop, it is a bit sad to end with an annoying transit. Al least the Christmas parties will be over when Mars is opposite your decan from December 30 to January 13. You should feel stronger urges to take risks and assert your self. These urges will be even greater from December 30 to January 3 when Mars is opposite Jupiter. It will be important to show some self-restraint on the days, most especially the nights.