Leo Horoscope April 2015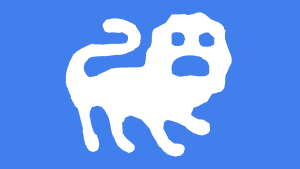 April 2015 Leo horoscope with decans for a more accurate forecast. If you are on a cusp, use the free horoscope to find your decan.
Decan 1 Leo April 2015 Horoscope
The March 20 solar eclipse continues its positive influence on your self-esteem and ability to reach goals this month. There are some minor irritations to deal with this month but the harmonious eclipse plus the steadying influence of Saturn trine your decan will help greatly. When this is activated by shorter term transit you can make solid progress of a lasting nature.
For example, Mercury trine your decan from March 30 to April 5 will highlight your thinking and communications. Mercury trine Saturn from April 1 to 3 combines positive thinking and good judgement with your long-term goals and ambitions. This is a great time to think about and plan the future. Seek advice from elders or show your leadership and teaching skills. Sign contracts and finalize other business deals.
Mars square your decan from April 1 to 14 has the potential to cause frustration as you will not get your own way so often. Until April 6 you can at least count on patience from Mercury. Then from April 11, Venus will calm your nerves and reduce and aggressive reactions. So it is the period from April 6 to 10 that you will have to be most careful to avoid arguments or any hostility. This is not a winning transit so try not to react to any provocation.
Venus sextile your decan from April 11 to 20 coincides with the previous angry Mars transit and the following confusing Mercury transit. You probably won't get to enjoy all the benefits of this affectionate transit, but it will act to reduce the irritation from Mars. Venus also fosters harmonious relationships which will take care of any miss-communication from Mercury square your decan, between April 14 to 20
The biggest challenge this month comes with Sun square your decan from April 19 to the 1st of May 2015. Unlike the other hard transit from Mars, this solar transit is not helped out by other friendly influences. Ego challenges are likely of you push too hard now. The April 18 new moon will reinforce this theme and be most strongly felt by those born earlier in Leo decan 1. The best option for the remainder of the month is to keep your head down and stick to routine.
Decan 2 Leo April 2015 Horoscope
This will not be so fortunate as last month, but April 2015 still has plenty of great opportunities for growth and fun. Venus square your decan is a lazy influence which began on March 25. It only lasts until April 3 and will be overpowered by the much more energetic Sun trine your decan. This solar transit lasts from March 30 to April 10 and represents the best period of the whole month. Sun trine Jupiter from April 1 to 4 is your luckiest time because the Sun brings out the best of Jupiter in your decan.
The April 4 lunar eclipse will enhance the positives of the Sun transit which include increased confidence and more harmony in all of your relationships, especially intimate ones. The eclipse will make you more sensitive and emotional, in a good way. You will be more concerned with home and family than your profession, but there is still progress to be made there. The lunar eclipse will extend the influence of the friendly transit through until September 2015.
Mercury catches up to the Sun very soon, so you have Mercury trine your decan from April 4 to 10. During this whole period, the Sun and Mercury will pass in front of Uranus, making this the busiest time of the month for you. A sharp rise in activity and intensity over this period, with ample opportunities to expand your horizons. New experiences, new friends, all on top of a lucky streak. Keeping an open mind will increase the chance of cashing in on this hectic period. You will have a sharp mind and good judgement to make the most of this week.
Mars square your decan from April 13 to 29 will unfortunately signal the start of a more challenging end to the month. You may start to feel irritated by little things and this will only get worse with Mercury square your decan from April 19 to 25. It will be better to keep strong opinions to yourself, as a lack of tact could lead to arguments. The critical days to remain patient and careful with your words are from April 21 to 23. Mercury aligns with Mars on these days to increase the risk of revenge and spiteful words.
If you do find yourself in a dispute, then Venus sextile your decan from April 19 to 29 will at least soften your tone and help you settle down. You will be feeling more affectionate yet also a touch aggressive. If you can combine these two energies well, then your love life may get a real boost in the final week of this month. Uranus trine your decan is activated by Venus from April 21 to 27. A good omen for excitement and surprises in your love life. New love found now would be thrilling but most likely a brief encounter.
Decan 3 Leo April 2015 Horoscope
The good conditions you enjoyed last month will continue into March 2015. The final week of this new month will however present more challenges to overcome, but nothing major to worry yourself about. Venus square your decan from April 2 to 12 is considered a challenging transit but it is a soft one. It can make you feel lazy which can cause a little friction in your love life. Following this is a very active time so you may want to take it easy in the first week. Making just a little extra effort to please loved ones will keep them off your back.
The Sun trine your decan from April 9 to 20 is the big bonus feature of the month. Self confidence and little resistance means you can push ahead and make gains in your life, especially with your outer world, or career. With Mercury catching up to the Sun, you also have Mercury trine your decan from April 9 to 15. This creates the ideal conditions to fully express yourself. Extra charisma and a sharp wit makes this ideal for doing business to make money.
You can persuade, convince and negotiate a better deal. You will appear genuine so will get good responses. Time to apply for a new job or ask for a raise. The ideal time for these things is when the Sun and Mercury come together from April 8 to 11. The April 18 new moon will emphasis the productive and harmonious nature of the solar transit. From this new moon to the full moon on May 4, start new projects and put all your energy into self-promotion.
But it will be best to get a move in before Mercury square your decan starts on April 24. Lack of mental clarity from this transit will last until the 1st of May 2015. Schedule important meetings earlier in the month, as you cannot rely on your judgement so well now. You also have Mars square your decan from April 27 to the 13th of May 2015. You should notice a reduction in enthusiasm and energy. One more reason to pack all your important duties in from April 9 to 23.
Monthly Horoscopes