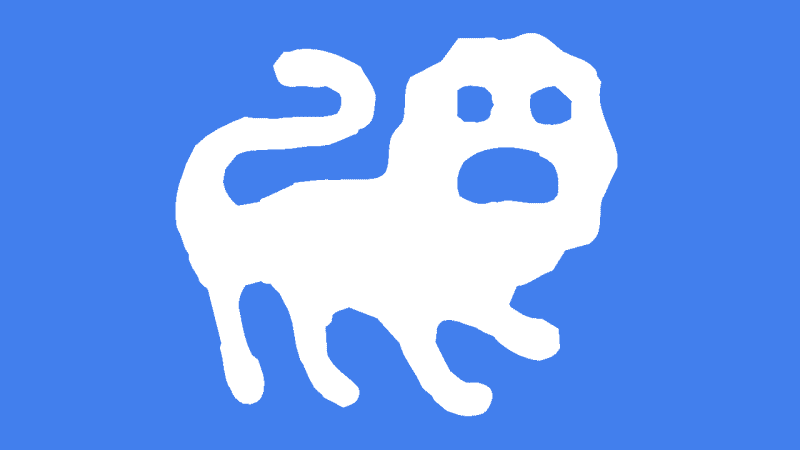 October 2015 Leo horoscope with decans for a more accurate forecast. If you are on a cusp, use the free horoscope to find your decan.
Decan 1 Leo October 2015 Horoscope
You recent monthly horoscopes have all been top-notch. This continues in October 2015 and the longer term influence for the remainder of the year is also excellent. However, you will experience some of the challenging conditions others are dealing with, starting in the final week of this new month.
Sun sextile your decan from September 22 to October 4 brings confidence and a feeling of general well-being. You goals can be achieved more easily and all relationships should be more harmonious than usual.
The September 28 lunar eclipse is the first of the positive background influences I mentioned at the start. The increased harmony will apply more to your home life and partnerships, with this eclipse cycle lasting for six months.
Saturn trine your decan from September 11 to December 25 is the other helpful long-term effect. It brings stability to your life and means the progress you make from the eclipse will be enduring and set you up for years to come.
Mercury sextile your decan from September 27 to October 21 brings mental clarity with excellent social and communication skills. You can confidently attend to business matters and schedule important meetings and appointments.
Sun conjunct Mercury from September 29 to October 1 will be them most hectic of times. An increase in mental activity and errands will bring you into contact with many people. This is an ideal time to make a presentation or to sign contracts. Being so comfortable in social situations means you can easily make new friends.
Mercury sextile Saturn from October 5 to 15 lasts so much longer than normal because of Mercury retrograde until October 9. The positive nature of this aspect means you need not worry about the bad reputation of Mercury retrograde. Common sense and sound judgement make this an excellent time for teaching, studying, business and cementing new friendships. Long-range planning is favored but probably better done after October 9.
Sun square your decan from October 23 to November 3 brings to a temporary end the good run of late. You may begin to feel pressured by others and feel you have to defend your actions or goals. Ego trippers or superiors may test your strength of character.
The October 27 Full Moon lasts until November 11, so extends the uncomfortable conditions for a further two weeks. You will feel more emotionally sensitive to any criticism or conflict than usual, with any such upsets more likely to affect your home and family life. Intimate relationships may suffer the most from the increased tension.
   Leo Horoscope 2016 Decan 1
   Previous Leo Monthly Horoscope Decan 1
Decan 2 Leo October 2015 Horoscope
Yet another good month ahead with an absence of challenging transits. The highlight of October 2015 is an exciting new moon which should trigger opportunities galore.
Sun sextile your decan from October 3 to 14 fosters creativity and self-expression. Confidence and enthusiasm help in furthering your goals, where there should be little in the way of resistance. Relationships of all kind will benefit from increased harmony and mutual understanding.
Sun opposite Uranus from October 10 to 13 brings unexpected and exciting encounters or events which can shake up your world in a good way. While many others will respond with anxiety and resistance, you will see opportunities for progress in the changing conditions.
Uranus trine your decan until April 2016 is opening your mind to all manner of new possibilities. Change is your friend and you a growing due to greater personal freedom and experimentation.
The October 12 New Moon heightens your level of anticipation and excitement. It signals a time of fresh starts and gives the initiative to get new projects off the ground. This can apply as much to personal relationships as it does to your career. This progressive moon phase will last until the November 11 new moon, with the first two weeks of this moon phase being the best for starting something new.
Mercury sextile your decan from October 20 to 27 speeds up your thinking, bringing mental clarity and sound judgement. An increase in short trips and interactions will open you up top new experiences and new people. Making friends comes easier because of extra charisma and increased social skills.
Mercury opposite Uranus from October 24 to 26 does not favor making plans because things are in a state of flux. Some unexpected news or new contact will excite you and may lead to a new way of thinking or new opportunities. This will again lead to advancement if you keep your options open. New relationships formed now would be thrilling but not necessarily enduring.
   Leo Horoscope 2016 Decan 2
   Previous Leo Monthly Horoscope Decan 2
Decan 3 Leo October 2015 Horoscope
Another productive month ahead but without the intensity or high level of stress of recent months. You can relax during the first week or so then get ready to climb the ladder or start something new and exciting.
Venus in your decan from September 23 to October 9 is ideal for relaxing or taking a holiday. Peace and tranquility ensure harmony in all your relationships and interactions. Socializing is favored where your increased attractiveness adds popularity. New romance is possible this week as you should attract the right types of admirers. Money should be no problems and you will feel like pampering yourself. Spending on luxuries or entertainment would be worth while.
Sun sextile your decan from October 13 to 24 brings a surge or energy and creativity. Together with greater confidence and initiative, this is a great time to promote yourself and your goals. Success comes easier due to help from others and less resistance than usual.
The October 12 New Moon extends this productive phase until November 11.The full moon itself is an omen of excitement and positive change, especially in your love life. In fact, for the entire month, you should enjoy increased harmony and understanding in all of your relationships.
Mercury sextile your decan from October 27 to November 2 fosters open and honest communications. It puts you in touch with a greater number of people through social engagements or simply bumping into friends. This is a good time for doing business because of good communication skills and sound judgement. You can confidently enter into negotiations and sign contracts.
   Leo Horoscope 2016 Decan 3
   Previous Leo Monthly Horoscope Decan 3