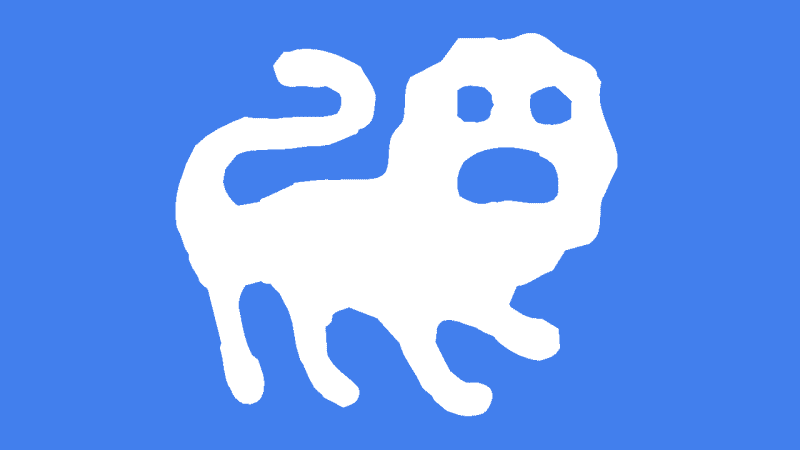 July 2015 Leo horoscope with decans for a more accurate forecast. If you are on a cusp, use the free horoscope to find your decan.
Decan 1 Leo July 2015 Horoscope
You have a quite few weeks to begin this new month but you are still under the very positive influence of the March 20 solar eclipse. This eclipse is bringing harmony to your relationships because of an inner feeling of calm and balance, making things flow easily in all areas of life. With few obstacles to getting ahead, plans should work out well and your goals will be attainable without too much effort.
The Sun in your decan from July 22 to August 3 makes this an excellent birthday because of the positive relationship to the eclipse cycle. The trine aspect is the best of all aspects in astrology, so you can either relax and enjoy, or work hard and achieve success. This is one of the best times of the year for your plans and goals to progress without resistance, and you should easily gain the support and assistance others, especially men and those with the power and authority to make a difference.
Mercury in your decan from July 22 to 28 comes within this productive period adding to your chance of success. Clear thinking and good judgement makes this and excellent time for making plans for the year ahead. You can be confident in asking for favors, with the best time for this being from July 22 to 24 when the Sun and Mercury are in close alignment.
Business dealings are favored, with these days being some of the best of the year for negotiations and the signing of contracts. All of your relationships now will be honest and open, and you can clearly express yourself and your plans. The July 31 full moon will amplify the positive effects of your birthday transit and place an emphasis on your home and family life, plus intimate relationships. Making up part of your 2015 solar return chart, you can look forward to harmonious relationships and emotional nourishment from home for the next twelve months.
Decan 2 Leo July 2015 Horoscope
Ye another good-looking month ahead with a strong influence on your social and love life. Even though your lucky Jupiter transit of previous months has come to an end, exciting change is still in store with Uranus trine your decan. You should notice this stimulating influence straight up with Mercury sextile Uranus July 1 to 3.
This combines positive change with the good news of Mercury sextile your decan from June 23 to July 3. Unexpected meetings may be the source of promising news, or you may receive accurate insights about your future through psychic ability or visions. Maintain an open mind in order to make the most of any opportunities arising on these days,
The busiest period of the month comes with Mercury in your decan from July 27 to August 2. Although a hectic time, you will cope well because of a sharp mind and quick decision-making skills. An ideal time to attend to business matters, negotiations, appointments and the signing of contracts. Socializing is especially favored because of your increased popularity and personal beauty. No time like the present to tighten the bonds with a partner or find new love.
Decan 3 Leo July 2015 Horoscope
An overall positive month ahead, especially for socializing, your finances and your love life. The main reason for such optimism is the extremely fortunate influence of Jupiter in your decan until mid August 2015. This is giving a strong urge to succeed and expand your horizons. One dampener on this is however, is Saturn square your decan until mid September 2015.
You experienced this mostly last year, but because of Saturn retrograde, you have a repeat performance. It will mainly affect those of you born late in Leo decan 3. The tension created by Jupiter square Saturn will be noticed by most of you though. This tension, or push and pull between expansion and contraction, hope and fear, will rise until the aspect peaks early in August 2015.
Helping overcome any potential downsides from Saturn is Venus in your decan from June 28 to August 21. This loving and affectionate influence is a great omen for your love life and finances. Adding to these positives is Mercury sextile your decan from July 1 to 9. This makes the first nine days of July the best of the month. Mercury adds clear thinking and excellent communication skills to the loving influence of Venus.
The best days of the month comes during the Venus Jupiter alignment from June 29 to July 3. This is the ultimate in lucky transits, so put yourself out there and take full advantage of any offers and opportunities coming your way. New friends or lovers are a real possibility because of your high level of popularity and personal beauty.
Business transaction are also favored all of these nine days, with buying and selling offering healthy profits. Above all, make sure you get out to put yourself on show. Your self-image and confidence will be high and good things will be attracted to you.
The most challenging days of the month will be during Venus square Saturn from July 11 to 17. It will be harder to find harmony in relationships, with the possibility of an unhealthy relationship coming to an end. Because Venus retrograde begins on July 25, you will have another bite as this beautiful cherry in the months ahead, however there will not be the added bonus of your Jupiter lucky streak.