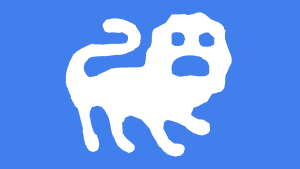 March 2015 Leo horoscope with decans for a more accurate forecast. If you are on a cusp, use the free horoscope to find your decan.
Decan 1 Leo March 2015 Horoscope
March 2015 marks a positive turning point due to a favorable aspect from the March 20 solar eclipse, and this is the main feature of your monthly horoscope. Overall, this is a good month anyway and you carry over from last month with the high energy from Mars trine your decan. This strong and sexy influence began on February 18 and lasts until March 5. This brings the courage and self-confidence you may have been lacking after such an extended period coping with Mercury retrograde over recent months. Relationships of a sexual nature will benefit from your increased appetite in this area. You have extra pulling power if on the dating scene.
The only potentially challenging influence this month is not a strong one. Venus square your decan from March 16 to 26 could make it a little harder to get motivated for work, especially following the energy boost from Mars early in the month. If you do feel this influence as tension within your love life, it should dissipate by the March 20 solar eclipse.
The Sun trine your decan from March 20 to 31 brings ease and harmony, with the beneficial nature of this transit boosted by the March 20 solar eclipse. It also means that this pleasant influence will last until September 2015. As mentioned in your 2015 horoscope, so far this year it has been "harder to achieve your goals because of increased resistance from other people. For this reason, it would be better to wait until March 20 before starting new projects."
Because you also have Saturn trine your decan for this entire eclipse phase, your goals will be sensible and realistic, with an eye on long-term, steady growth. Sun trine Saturn from March 23 to 27 is the ideal time to take on more responsibility because you will win respect and even promotion because of your diligence, strong work ethic and leadership qualities. You may find over the coming months that you are sought out to be a guide or counselor to younger people.
Decan 2 Leo March 2015 Horoscope
This is truly an excellent month for you because of the major planetary aspect between Jupiter and Uranus in the first week of March 2015. There are a series of minor transits, generally beneficial in nature, but I will talk about the big news first.
Excitement and positive change are the major theme of the year with Uranus trine your decan. This does involve the final disruptive influence of  Uranus square Pluto on 16 March 2015. However, this will not impact on your good fortune because of the harmonious aspect from Uranus and the fact that Pluto is not having a strong influence in your life.
Jupiter trine Uranus in the sky brings together in a most beneficial manner, your thrilling Uranus transit with the extremely good luck of Jupiter in your decan. The result is unexpected and rapid growth, which could range from travel to financial windfalls. This trine in the sky is exact on March 3 but will be felt all month. As mentioned in your 2015 horoscope: "The most fortunate period of the whole year will be from February 20 to June 27. Jupiter trine Uranus at this time makes the sky the limit as far as what you can achieve. Whatever it is, it will be pleasantly surprising".
During the first week of March you also have the combined influence of a grumpy Mercury opposition and a happy Venus trine. You have already experienced this double act for a week so far, but now both transits directly impact on your lucky trine in the sky. The biggest impact should be felt in your love and with your finances, when Venus aligns with Uranus from March 1 to 6. Unexpected news in these area should lead to much happiness,
A tremendous energy surge can be expected with Mars trine your decan from March 4 to 19. Now Mars aligns with Uranus which can sometimes cause risky behavior, agitation and even aggression. But the trine to Jupiter from this alignment is a sure sign of success. The greatest gains will come by acting on your intuition, and daring to step out of your comfort zone.
Decan 3 Leo March 2015 Horoscope
You can look forward to more activity of a pleasant nature this month compared to February. The challenging influence of the February 17 new moon will continue until the March 20 solar eclipse. But any potential disharmony in relationships or squabbles at work from this moon phase should only be felt for the first week or so of March.
Mercury opposite your decan from March 5 to 13 can cause confusion and miss-communication which will compound the combative nature of the new moon. The most challenging period of the month comes from March 5 to 8. This is during this stressful Mercury transit but before the peaceful influence of an upcoming Venus. Keep your head down and do not react to any provocation before March 8, which marks the big turn around this month.
Venus trine your decan from March 8 to 17 brings more love and affection. Your inner calm and increased popularity will make socializing more fun and rewarding. You will draw to you nice people, making this a good chance to make new friends or go on a date. If all is quite then this is an ideal time to relax and unwind after recent stressful situations.
Mars trine your decan from March 17 to the 1st of April 2015 will reinvigorate you. This is a strong and sexy influence which brings increased courage and initiative. This is the best time for a couple of months for getting ahead with your goals or starting new projects. You can be as direct as you like and going after exactly what you want. Being forward at this time will not upset others as it sometimes can. You can make a good impression, whether it be flirting or being noticed by the boss.
Monthly Horoscopes