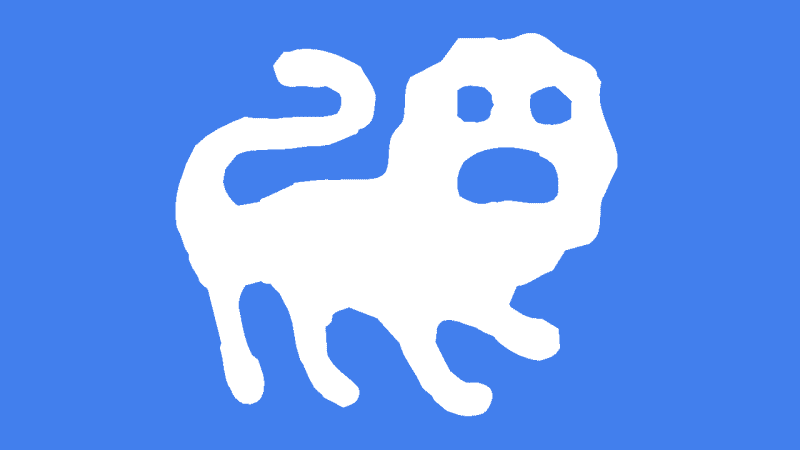 May 2015 Leo horoscope with decans for a more accurate forecast. If you are on a cusp, use the free horoscope to find your decan.
Decan 1 Leo May 2015 Horoscope
Much better stars for you compared to last month. In fact, there are a series of excellent transits ahead allowing you to make real progress this month. Mercury sextile your decan from May 1 to 11 makes for a very active time. Mental clarity and good communication skills means you can catch up on the bills and paperwork. Meetings and business deals should all go well. Mercury opposite Saturn from May 2 to 4 will raise some serious issues in your discussions, but with Saturn trine your decan, you can effectively resolve these issues and clear any barriers to success. Mercury turns retrograde on May 18 so you will have this transit again later this month.
Mars sextile your decan from May 10 to 27 brings spontaneity, bravery and sexual attractiveness. This is a transit of successful actions, so you can go on the attack and act on your instincts. If you want to get something new off the ground, I would wait until May 25 when there is an excellent combination of other influences as well. Mars opposite Saturn from May 12 to 18 may initially lead to some frustration, but any delays will be worthwhile in the long run.
The Sun sextile your decan from 20 May to 1 June 2015 adds to the self-confidence and enthusiasm of Mars. Sun opposite Saturn from May 20 to 24 will again hold you back in order to plan and hone your skills. From May 25, conditions are perfect for getting new projects off the ground. You should receive assistance from others, especially men and superiors. You should at least face little or no opposition to your plans.
The clarity and foresight of the previous Mercury transit return from 27 May to the 21 June 2015. An intense and action-packed time comes from 27 May until the first days of June 2015. The Sun, Mercury and Mars align in your favor to give you great confidence to act on your plans. This is a very success-oriented combination allowing to take bold actions and even some risks.
Decan 2 Leo May 2015 Horoscope
The testing conditions you faced in the last two weeks will continue early this month. Things improve markedly by the middle of May to lift your spirits and allow you to move forward again. The Sun square your decan from May 1 to 11 has the potential to sap your confidence as you face ego challenges, most likely from men and superiors. The full moon on May 3 will make you more emotionally sensitive to any criticism or setbacks. At the same time, Sun square Jupiter from May 2 to 5 will exaggerate how you feel.
Jupiter in your decan all month is a very fortunate influence overall. Combined with the full moon however, it may lead to some extravagance or excesses. Once the first week of May is over, you should notice that Jupiter good will and happiness return. Mercury sextile your decan from May 9 to 29 will improve your outlook on life because of clear and positive thinking. This is a longer transit than usual because Mercury turns retrograde on May 18. You should not face the usual retrograde problems because this is such a helpful transit. Just to be sure though, you may want to avoid making important plans for a few days around the 18th.
The outlook continues to be very positive with Mars sextile your decan from May 27 to 11 June 2015. You will notice a boost in your energy level and enthusiasm. This is a good time to take the lead and act with confidence. Strength and initiative increases the chance of success. Your sex drive and physical attractiveness will ramp up a notch. Socializing should be more enjoyable and your love life very rewarding.
Decan 3 Leo May 2015 Horoscope
The April 18 new moon will maintain its positive influence for the first few weeks of May 2015. The confidence and emotional balance from this moon phase will help overcome many of the drawbacks associated with more challenging influences ahead. You also have one more harmonious transit to take the edge off the other two dreary ones.
Mars square your decan from  April 27 to May 13 will test your patience at times. It can bring frustration, anger and resentment, as you find it more difficult to get things off your chest. Little things will begin to annoy you that you would otherwise ignore. At least for the first week of this month, the peaceful and calming influence of Venus will help take off the rough edges.
Venus sextile your decan from April 28 to May 8 may even work out very well in combination with the raw Mars energy. You will be feeling more affectionate and amorous. Others may find this increased attractiveness very enticing when combined with the primal Mars passions. You will be giving off a risky yet alluring vibe, which may attract interest you are not used to. Worth pursuing if you feel like some excitement and stimulation in your life.
The Sun square your decan from May 10 to 21 is the most testing period of the month. You can expect challenges from ego-trippers and superiors. This is a defensive time when you will do better retreating from conflict. The new moon on May 18 will reinforce this theme and extend this uncomfortable period well into June 2015. Hold off on pursuing your goals too hard, stick to routine and you should have no trouble. The best time this month to get your own way is during the first week under the harmonious Venus influence.