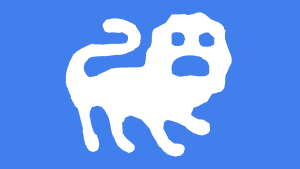 February 2015 Leo horoscope with decans for a more accurate forecast. If you are on a cusp, use the free horoscope to find your decan.
Decan 1 Leo February 2015
You have excellent stars later this month, especially for your love life. The only downer comes from Mercury opposite your decan between January 30 and February 26. This is a longer than usual Mercury transit because Mercury turned retrograde on January 21. You had a taste of this same transit from January 4 to 12, and similar themes may arise regarding communication and planning.
Getting your thoughts in order and making plans is a big theme because Mercury activates Saturn trine your decan. This is a good thing because is lessens the bad effects of Mercury retrograde and the Mercury opposition. Judgement will not be so bad and delays not such a problem. Mercury sextile Saturn from February 3 to 7 is a good time to talk over your plans and seek advise from elders and professionals. Mercury turns direct on February 11, so you get another Mercury sextile Saturn from February 17 to 21. Use this time to finalizing your plans. It will still be a struggle to concentrate, bit you can master this transit with some help and extra effort.
Mars trine your decan from February 19 to March 5 brings energy and initiative. You can get to work on achieving your goals now you have a better idea of where you are and what you want to do. This is also a sexy transit and your desires will be stong. Anything competitive will take your fancy and you have a great chance of winning, whether it be sport of business.
Venus trine your decan from February 20 to March 1 occurs within the courageous Mars transit. In fact, Venus is conjunct Mars from February 20 to 24. With Venus love and beauty teaming up with Mars raw passion, these are the best days of the month, especially for making new friends of an intimate nature. Any new romance now will have long-term potential, as the Venus Mars conjunction is trine stable Saturn. In an existing relationship, commitment will be an important issue.

Decan 2 Leo February 2015
Six months from your birthday represents a turning point where you are forced to take a look at yourself and your goals to see how things are panning out. This can be confronting, because any weak points will be made obvious to you by events or other people. Others may in fact openly challenge you or your ideas, which can put a dent in your self-confidence.
An opposition from the Sun lasts from January 30 to February 10. This does have the potential to cause some tests to your ego, especially from dominant types and superiors. The February 3 full moon will extend this challenging period until the February 18 new moon and make you more sensitive to any criticism. Sun sextile Uranus from January 31 to February 4 offers an opportunity to make positive changes. Something unexpected, or a flash of insight will lead to higher self-awareness. The Sun opposite Jupiter from February 4 to 8 will force you out of your comfort zone. Big ideas could come now and you can make financial or other gains with the activation of your lucky Jupiter conjunction.
Criticism is something to expect with Mercury opposite your decan from February 25 to March 6. Things you were discussing or planning last month will resurface now. You had this same transit from January 11 to 31 when Mercury turned retrograde. Now in direct motion, you will receive more information to challenge previous ideas. Discussions may turn into quarrels, but do listen carefully because there may be some wisdom in what they say.
Decan 3 Leo February 2015
You only have one transit this month, which rarely happens with these monthly horoscopes. One drawback of using only planetary transits and moon phases, not the solar house system. The advantage for you is that this is real astrology, not made up stuff.
So your transit for the month is an opposition from the Sun between February 9 to 19. This challenging transit will actually last for the rest of the month because of the February 18 new moon. This also makes the challenges you encounter a bigger deal as a new moon intensifies things. You always have this transit six months from your birthday, and usually with other oppositions from Mercury and Venus. Being just the solar transit alone, the challenges will be easier to focus on.
You will be forced to take a look at yourself and see how your plans and goals have been working out since your birthday. This transit will highlight any flaws or areas which need strengthening. If you are on the wrong track, then events or other people will make it plain to see that you need to change course. You may feel deflated or low on self-confidence, but we all go through this transit every year and it is necessary to confront these issues head on. You have an opportunity this month to refine your goals, or improve yourself in some way.
Monthly Horoscopes
Read More