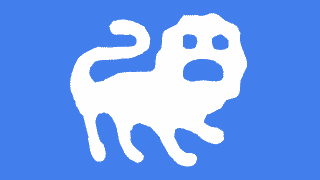 October 2014 Leo horoscope with decans for a more accurate forecast. If you are on a cusp, use the free horoscope to find your decan.
Decan 1 Leo Horoscope October 2014
Most of this month is looking nice for you but I'm afraid to say it turns pear-shaped in the last week. The Sun is sextile your decan from September 22 to October 3. The September 24 new moon is amplifying and extending the goodies from this solar transit. These goodies include creativity, energy and self-confidence. The best period all month is the first week of October 2014. From September 29 to October 8, Venus sextile your decan increases opportunities with love and money. The charm and charisma from Venus will go some way in overcoming the social awkwardness of Mercury square your decan. This Mercury transits lasts from September 29 to October 9. Be mindful not to put your foot in your mouth, especially from October 4 when Mercury turns retrograde. I would also avoid doing any important business as your judgement skills may be lacking.
The Sun square your decan from October 23 to November 3 is dominated by the October 23 solar eclipse. Ego conflicts are now more likely, as you come under pressure from others through arguments, or challenges to your authority. Taking a defensive or conservative position is best now, as getting your own way proves more difficult. The more you push your own objectives, the more opposition you will have to contend with. Making this final week of October more troubling is Venus square your decan, lasting from October 23 to November 1. Not a good omen for love or money. Self esteem could become an issue now, especially if you do push your luck or provoke others.
Decan 2 Leo Horoscope October 2014
Glorious news for you now with Jupiter in your decan for all of September and October 2014. Considered the best of transits in astrology, you can look forward to good times and good luck. It should give you buoyant and enthusiastic energy, feeling larger than life, very optimistic, and keen to experience all you can. Now on top of super duper Jupiter, four more tasty transits each link up with Jupiter to open endless windows of opportunity. The Sun sextile your decan from October 2 to 13 culminates with the lunar eclipse on October 8. The eclipse emphasizes and extends the influence of the solar transit. The Sun sextile Jupiter from October 9 to 12 strengthens you faith and confidence. This enables you to cash in on the opportunities coming your way.
Mars trine your decan from September 28 to October 13 increases your energy levels, self confidence, and sexual desires. Take advantage of Mars trine Jupiter between October 7 and 10 to compete and win. Go to war, take risks, show off, and push your luck. Venus sextile your decan from October 7 to 16 increases opportunities with love and money. The optimal days for new romance or fun with an existing lover are October 14 and 15, with Venus is sextile Jupiter. The final tasty morsel this month is Mercury sextile your decan from October 19 to November 1. This increases creative thought and mental activity, plus energizes communication and interactions. Mercury is retrograde from October 4 to 25, but there is no need to fret as Mercury is sextile Jupiter on October 20 and 21. These are great days for negotiations, seeking favors, and all kinds of interactions.
Decan 3 Leo Horoscope October 2014
The most important planetary energy beaming down on you this month comes from Saturn square your decan, which lasts from September 20 till the end of December 2014. One of the more challenging transits to deal with, it can represent a forced turning point where you feel pressured and burdened. It may feel like everything and everyone is against you during this tough time, which can lead to feelings of isolation and discouragement. Fear not brave Leo, a series of most fortunate transits ahead will bring out the best qualities of wise old Saturn. From October 8 to 20, Mercury is sextile your decan. Even though Mercury is retrograde during this period, it is still a good time to write down your thoughts in a diary or on the internet, renew old friendships, or send off your resume.
The Sun is sextile your decan from October 12 to 24. The associated increase in personal power is amplified and extended for months ahead by the October 23 solar eclipse. A great accompaniment to this dynamic solar eclipse is Mars trine your decan, lasting from October 12 to 27. Self promotion and the achievement of goals will be most successful during the Sun sextile Mars from October 10 to 20. Spicing things up romantically is Venus sextile your decan from October 15 to 24. Because of your most attractive energy, you may well attract new love, gifts or favors, especially during Venus sextile Mars from October 17 to 21. Last but certainly not least, a wonderful lucky streak begins with Jupiter in your decan, lasting from October 25 to January 2015.