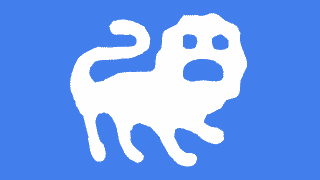 Leo monthly horoscope with decans for a more accurate forecast. If you are on a cusp, use the free horoscope to find your decan.
Leo Decan 1 born Jul 23 to Aug 2.
Leo Decan 2 born Aug 3 to 12.
Leo Decan 3 born Aug 13 to 22.
Decan 1 Leo June 2014 Horoscope
The New Moon on the 28th of May will continue to provide harmony and easy going until the next new moon on June 27. The sextile aspect from the new moon gives you the confidence and enthusiasm to get on top of any challenges which have been blocking your progress since by the more challenging April 2014 solar eclipse. The other two influences this month are both from Venus, meaning your love life and finances come in for special attention.
Venus square your decan from May 28 to June 7 is the more difficult of the two. A lax attitude could make it harder to get motivated for work. For the same reason, you will have to put in more effort to avoid any relationship tension. You may expect more love and affection than you are willing to give. Extra care should also be taken with finances so remain thrifty. Venus sextile your decan from June 23 to 30 will have the opposite influence to the previous Venus transit. New romance is possible because of your increased attractiveness and sociable nature. Existing relationships will benefit from closer bonding and more affection. Spending a little extra on yourself or on luxury items should not break your bank balance.
Decan 2 Leo June 2014 Horoscope
Apart from a lazy Venus transit for a week or so, you should be full of energy and vigor with Mars sextile your decan from June 1 to July 5. This allows you to chase down your stronger than normal desires and experience that winning feeling. The Sun sextile your decan from June 1 to 10 brings yet more strength and initiative, best used in the first d days of June. Strength and courage from the Sun and Mars will reduce the negative impact of Venus square your decan, from June 6 to 15. However, Venus opposite Saturn from June 10 to 15 could cause feelings of isolation with your Saturn square coming into play.
Mars opposite Uranus from June 15 to July 3 will add a lot of tension to the air. But you will do well out of the unexpected changes in your environment. As other people fall victim to rash impulses, you can pick up the pieces and win in any competitive arena like sports or business. Your exciting Uranus trine allows you to take full advantage of the opportunities coming your way. You should also benefit from taking a few risks.
Decan 3 Leo June 2014 Horoscope
A generally positive looking month ahead starting with the Sun sextile your decan from June 11 to 20. With the June 12 full moon coming during this solar transit, you should still feel a boost to your emotional well being. The beginning of June is ideal for getting new projects off the ground with more support and cooperation from colleagues and friends. Following the full moon you can ease off a bit and enjoy the company of family and friends.
Mercury sextile your decan from June 17 to July 14 makes communication and short-distance travel a feature of this period. Mercury retrograde until July 1 has the potential to add some confusion and delays to the mix, but this should only be of concern around the turn of the month. Venus square your decan from June 15 to 23 could place some strain on love relationships, but you can count on smooth talking from Mercury to resolve any dramas quickly.
Monthly Horoscopes
---
Tweet