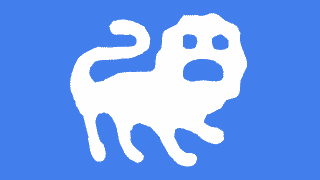 Your Leo monthly horoscope is divided into three decans for a more personal and accurate forecast. If you are on a cusp, use the free horoscope to find which decan to read for your Leo March 2014 horoscope.
Leo Monthly Horoscope Decans
Leo Decan 1 born July 23 to August 2.
Leo Decan 2 born August 3 to 12.
Leo Decan 3 born August 13 to 22.
Decan 1 Leo March 2014 Horoscope
Last month I mentioned that you should hold off on starting anything really important because of a challenging moon phase. Well, better conditions do come along later this month, but first you have to get though a lazy little period. From March 5 to 18, Venus opposite your decan could make it harder for you to get motivated. This is not a 'bad' transit by any means, and is certainly much easier to deal with than the challenging new moon last month. Venus will increase your appetite for love and affection, but your advances may not always be met with enthusiasm. Just go with the flow and try to be polite to avoid any discomfort in your close relationships.
Time to get a move along now from March 20 to 31 with the Sun trine your decan. It has been a while since you have had such a positive transit, so now you can push full steam ahead with confidence and vigor. All of your relationships should run smoothly now, but this transit really favors your career and other goals. You can make a good impression in superiors, who will appreciate your initiative and positive energy. You can make big gains now because of fewer obstacles in your path. If you would rather use this good energy for play, then that would work out just as well. This is an ideal time for taking a break or spending more time socializing because of your buoyant mood.
Decan 2 Leo March 2014 Horoscope
There is a slight improvement in conditions ahead following a fairly rough time of it last month. Any scattered thinking or confusion lately is set to continue for the first week of March 2014. Mercury opposite your decan until the 7th of March requires a cautious approach to communications and business matters. You cannot rely on your usual degree of sound judgment, just as you cannot rely on the words of other people. The hectic pace of day to day activities could lead to added stress, so it is advisable not to take on any extra mental work, or tasks that require prolonged concentration.
Venus opposite your decan from March 17 to 28 increases activity in your love life. Your need for love and affection could be stronger than usual, but you will have to put in the effort to please if you want to be rewarded. If tensions do start to rise in your intimate relationships, then be proactive and make concessions in order to maintain harmony. You could be in for a few surprises from March 17 to 20. Pleasant surprises with Venus sextile Uranus in the sky. The positive activation of your exciting Uranus transit could lead to an unexpected romance, or even a financial windfall.
Decan 3 Leo March 2014 Horoscope
There are some challenges to overcome this month because of your ongoing Saturn transit I keep mentioning. You will pass any tests though, because all month you can rely on strength and bravery with Mars sextile your decan. You must learn to moderate your energy and conserve it for when you are faced with challenges. This is because Mars is retrograde from the 1st of March., This retrograde cycle does have a combative feel to it, so it is fortunate for you that it makes such a strong aspect to your decan this month. Positive Mars transits are an omen of successful actions.
The first test of character comes from March 6 to 18. Mercury opposite your decan means you will be challenged mentally. You could have to defend yourself again verbal attack, especially when Mercury activates your Saturn square from March 9 to 12. Remain on the defensive these days, and conserve your energy for Mercury trine Mars between March 13 to 15. You will have a better chance of coming out on top in any debate or argument, with Mars adding speed and wit to your thinking.
The final test this month is in the area of your love life. From March 27 to April 6, Venus opposite your decan brings the likelihood of quarrels with lovers. You can take the initiative before any drama unfolds. Venus trine Mars from March 28 to 30 is the time to impress any use your charm. Venus square Saturn from March 28 to 31 means it is time to back off and make compromises if needed.