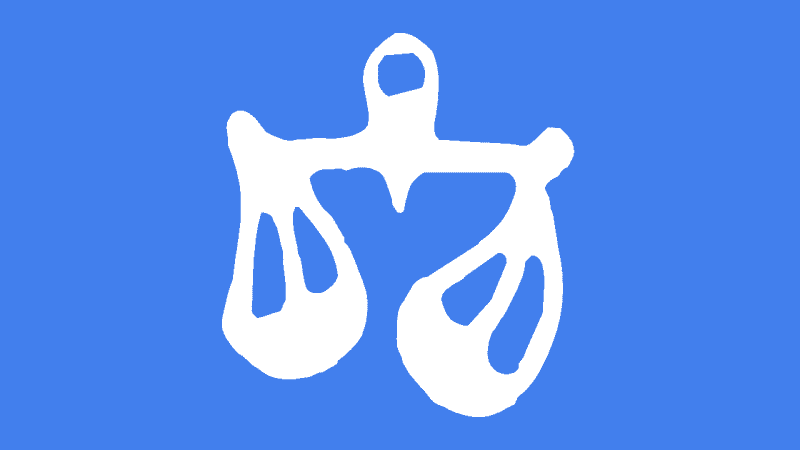 August 2015 Libra Horoscope with decans for a more accurate forecast. If you are on a cusp, use the free horoscope to find your decan.
Decan 1 Libra August 2015 Horoscope
The good conditions of the previous week continue into August with the Sun sextile your decan from July 22 to August 3. The confidence and inner balance from this transit sets the stage for a very productive and harmonious month. The July 31 full moon will be challenging for most people with regards intimate relationships. For you however, the friendly aspect it makes to your decan means closer bonding, especially at home with family members and close friends.
Heightened intuition and sensitivity comes with this moon phase which will last until the August 14 new moon. You can rely on a more supportive home environment, preferring to spend more quality time socializing rather than conquering the corporate world.
This relaxing phase soon gives way to a more energetic and assertive period with Mars sextile your decan from August 8 to 25. Increasing motivation and initiative will spur you on to work hard and play hard. You should relish any competition with this transit being an indicator of success.
Your primal urges will be running strong, and increased sexual attractiveness boosts your chance of success if dating. You can be more up front than normal without worrying about offending others. Your directness and confidence will win your admiration and support.
Mercury in your decan from August 27 to September 6 turns your interest to more intellectual pursuits. This is a good time to clear out the in tray and finalize business matters. Clarity of thought and good judgement make this the ideal time for making plans, scheduling appointments and entering into negotiations. Although a hectic period, quick thinking and reflexes will allow you to cope with any nervous tension.
Decan 2 Libra August 2015 Horoscope
After a run of challenging transit last month, you can look forward to much friendlier starts for August 2015. A series of positive and sociable influences build up to an impressive alignment for romance at the end of the month. You should enter the new month in a positive frame of mind due to Mercury sextile your decan from July 27 to August 2. Good mental skills now favors business dealings and paying the bills.
Your positive outlook on life continues with the Sun sextile your decan from August 2 to 13. This is one of the best of all transits as it bring confidence and harmonious relationships. This allows you to focus on your immediate objectives and make solid gains, without interference or setbacks. The August 14 new moon will extend this productive phase for another four weeks until the solar eclipse on 13 September 2015.
Venus sextile your decan from August 18 to September 25 creates ideal conditions for socializing, enhancing your love life and having fun in general. This is a much extended transit because of Venus retrograde all month. Sometimes a retrograde phase can indicate some difficulty in expression love and affection. Given the friendly sextile aspect, this retrograde period will more likely mean some interaction with previous lovers or karmic issues regarding them.
The perfect compliment to the loving influence of Venus, is the sexy influence of Mars sextile your decan from August 23 to September 10. This blend of tenderness and raw passion is an excellent omen for your love life, as well as all creative endeavors. New romance is possible, or there will be opportunities to reignite an existing relationships. The optimum time period for romance is from August 30 to September 3 when these planets come together for the Venus Mars alignment.
Decan 3 Libra August 2015 Horoscope
Another good  month ahead with a very special alignment in the first week. However, just as with last month, there is one major irritation in the form of Mars square your decan from July 23 to August 10. This will not be felt so harshly as at other times for a number of reasons.
During the first part of this month, the potential for anger and resentment are greatly reduced by the combined harmony of Mercury, Venus and Jupiter. This enables you to channel your passionate and willful behaviors into more sociably acceptable pursuits. Your lucky streak with Jupiter sextile your decan does come to an end by August 13, but nor before going out with a bang.
Jupiter's good fortune and happiness finds its final expression through your love life, with Venus sextile your decan from July 18 to August 21. As mentioned last month, this is an extended transit because Venus is retrograde all month. This also means you will have this transit once more starting in late September 2015.
The focus of the special Venus Jupiter alignment from August 1 to 7 is on your love life and possibly your finances. This is the luckiest of all combinations and portend good luck in general. There should be a dramatic increase in your magnetic pulling power, making this the perfect time to get out and about, opening yourself up to as many opportunities as possible.
Opportunities for growth and happiness come through personal interaction, the mail or the Internet. Positive ideas and communications are assured with Mercury sextile your decan from August 1 to 8. The very best days of the month are when Mercury passes over the Venus Jupiter alignment from August 5 to 8. Try out your luck, ask for favors and take full advantage of any opportunities or offers.
The theme of good fortune continues with the Sun sextile your decan from August 12 to 23. The August 14 new moon is the best moon phase in a long time and portends peace and love. Apart from the special conjunction at the start of August, the next best time for finding new love is during the Sun Venus alignment from August 14 to 16. This is also a great time for investing or shopping, especially for fashion, jewelry and works of art. Anything related to beauty should be a good investment.