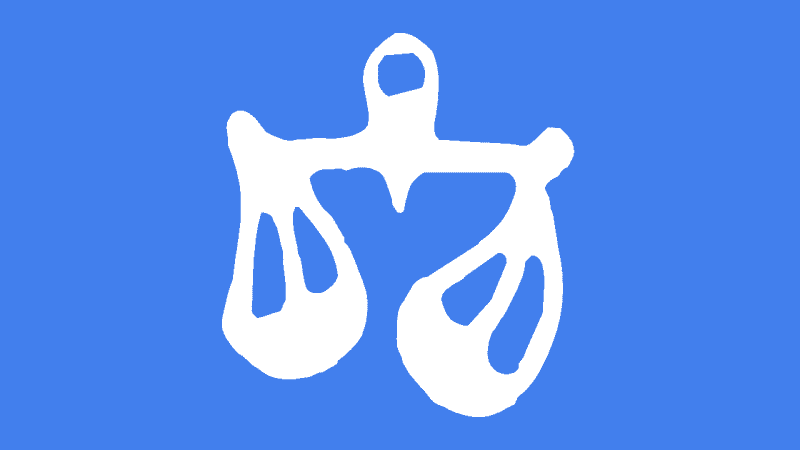 June 2015 Libra Horoscope with decans for a more accurate forecast. If you are on a cusp, use the free horoscope to find your decan.
Decan 1 Libra June 2015 Horoscope
The shine comes off your good run of stars later this month but the majority of June 2015 should be enjoyable for you. You may already have noticed the clarity of thought from Mercury trine your decan between May 27 and June 24. Although Mercury retrograde last until June 11, the positive nature of this transit means you should face little of the delays and drama often associated with retrograde phases. In fact you are likely to benefit from the Mercury retrograde theme of karmic encounters.
Good communications from Mercury will be of benefit in your love life with Venus sextile your decan from June 5 to 17. More commitment in an existing relationship is possible with Venus trine Saturn from June 4 to 7. New romance is on the cards at this time, and the involvement of Saturn sextile your decan would indicate a serious type of relationship or one with a marked aged difference.
Mercury sextile Venus from June 6 to 11 combines the social benefits from both planets to increase your popularity and charisma. Making new friends should come easily. Your negotiating skills and ability to find win-win situations will gain the admiration of superiors. Business deals are favored under this influence with buying and selling bringing you healthy profits.
A more testing end to the month begins with the Sun square your decan from June 21 to July 2. Increasing resistance from others and the risk of confrontation means you should schedule your important things before this solar transit. The ability to get your own way is further hampered by Mars square your decan from June 23 to July 10.
The urge to take risks is increased, but the chance of success is reduced. It would be better now to retreat from any provocation and hold off on starting new projects. The more assertive you become the greater the chance of resistance. You will still have a great deal of energy inside which needs to be used up. Physical exercise and hard work, preferably alone, is the best option for you.
Decan 2 Libra June 2015 Horoscope
One of the best months of the year lies ahead for you. Even though the lucky Jupiter sextile your decan ends late this month, it goes out with a bang. Jupiter trine Uranus combines the best of Jupiter growth and good fortune with the less disruptive change and excitement of Uranus opposite your decan. This promising aspect lasts all month and peaks on June 22.
You start the month with an energy boost from Mars trine your decan between May 27 and June 11. High energy levels, strong desires and extra initiative make this a great time to compete and win. At the same time, the Sun trine your decan from May 31 to June 11 further increases self-confidence and clears your path of obstacles. The June 2 full moon will boost your emotional well-being and focus the tremendous energy of these combined transits on your intimate relationships and your home life.
The most potent energy comes between June 3 and 12 when the Sun and Mars pass the midpoint of the Jupiter Uranus trine. This will unlock all the promise of good luck and positive change, allowing you to act on instinct to make big gains. You can make new friends or new lovers with confidence. Or you can just as easily make big business deals to increase your wealth. Fortune favors the brave so aim high!
Venus sextile your decan from June 15 to 29 focuses your good fortune squarely on your love life. Venus trine Uranus from June 27 to 30 offers a great chance to meet your perfect match if dating. You may also cash in with a sudden financial windfall so remain open-minded to any opportunities.
Mercury trine your decan from June 23 to July 3 increases your social skills during the Venus transit. A great time to host a party because of increased personal beauty and popularity. You will have a good eye for a bargain when shopping, with fashion and jewelry being good options.
Decan 3 Libra June 2015 Horoscope
Lots more to look forward to in June compared to last month. You also embark on an extended run of good luck which I will get to later. But first up you may be feeling a lack of motivation with Venus square your decan from May 26 to June 6. This is the only challenging transit of the month and is not a strong influence. You may prefer to relax this week but do make the effort to please if tension arises in your close relationships.
Your energy and initiative will return with Mars trine your decan from June 9 to 26. This is a good time to work hard work and achieve your strong desires. You can be assertive without upsetting others. In fact your positive attitude and directness should impress others, especially partners and if dating.
During this strong and sexy Mars transit you have the Sun trine your decan from June 10 to 22. The powerful combination of the Sun conjunct Mars from June 11 to 17 is a sign of successful action. You can be confident and proud of your achievements. The June 16 new moon extends this very productive phase of life until the July 15 new moon.
Good fortune, growth and happiness come from Jupiter sextile your decan from June 19 until the end of August 2015. All areas of life can benefit from increasing opportunities to expand your horizons. From wealth creation to studies and travel, these enriching experiences will increase your level of contentment and self-satisfaction.
The first area of life to benefit from Jupiter is your love life with Venus sextile your decan from June 28 to July 20. The best time for trying out your new luck is during Venus conjunct Jupiter from June 29 to July 3. Take full advantage of any opportunities to make extra money or find new love. This is a longer than normal Venus transit because of Venus retrograde which begins on 25 July 2015.