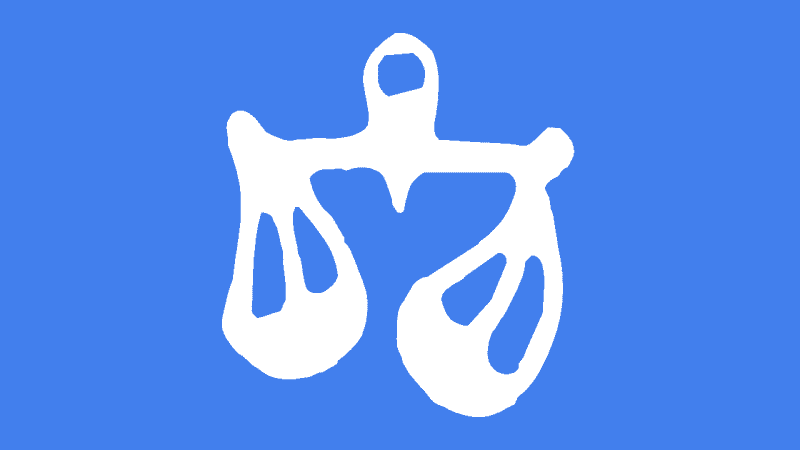 May 2015 Libra horoscope with decans for a more accurate forecast. If you are on a cusp, use the free horoscope to find your decan.
Decan 1 Libra May 2015 Horoscope
You have really good stars this month with a great opportunity later in May to make great progress on your goals. First up you have Mercury trine your decan from May 1 to 11. Clear thinking and good judgement make doing business a good prospect. Mercury opposite Saturn from May 2 to 4 should result in some serious discussions. With Saturn sextile your decan, you can easily get to the bottom of any troubles or blast away any barriers to success. Mercury turns retrograde on May 18 so you revisit this stimulating transit at the end of the month.
Venus square your decan from May 7 to 17 could make you feel a little lazy. However, you probably won't even notice this soft influence because of Mars trine your decan from May 10 to 27. This will increase your strength and primal desires. A great time for working and playing hard. Directness and ego will not be off-putting to others, so you can chase down your desires with confidence. Mars opposite Saturn from May 12 to 18 may initially prove frustrating as you face some barriers or opposition. Very quickly though, a breakthrough will come because of your perseverance and optimistic attitude.
The Sun trine your decan from 20 May to 1 June 2015 is similar to the Mars transit but brings more inner balance and harmony to relationships. The best time of the month comes from May 20 to 27 when the Sun and Mars combine to make you unstoppable. During this week, the Sun opposite Saturn from May 20 to 24 will force you to work even harder to reach your goals. The hard work will be rewarded with success and recognition. You could receive promotion or take on a leadership role. A good week to apply for work or start a new project.
Mercury retrograde returns from 27 May to 21 June 2015. Intense communications come with Mercury conjunct Mars between May 26 and 28. Your will be quick off the mark and make good decisions on the spur of the moment. The Sun conjunct Mercury from 28 May to 1 June 2015 will be hectic with many errands and communications. This is a great time to schedule important meetings or appointments. Business negotiation are favored but there may be some fine-tuning of plans to come.
Decan 2 Libra May 2015 Horoscope
Better conditions await you in May 2015 compared to the previous month. There may be some rough patches to deal with in your love life in the second half of May, but more supportive transits will take the edge off somewhat. Mercury trine your decan from May 9 to 29 will increase your mental alertness and bring good judgement and communication skills. This is a longer transit than usual because Mercury turns retrograde on May 18. Although you will avoid the normal troubles associated with this retrograde period because of the harmonious trine aspect, take care for a few days around the 18th just to be sure. Avoid making important decisions and delay business negotiations just on those days.
Venus square your decan from May 16 yo 27 has the potential to cause some relationships dramas. It is not a terribly strong influence, but when associated with Uranus opposite your decan, could lead to some upsetting moments. Venus square Uranus from May 24 to 26 will require some self-control and an open mind. A few surprises could be in store which will set you back. If dating or you have wandering eyes, be mindful that any relationships entered into now may be exciting, but could have unintended consequences. Risk taking is not advised.
The outlook is more positive with Mars trine your decan from 27 May to 11 June 2015. This will have a much happier influence on your love life because of increased sex appeal and intensely passionate desires. This is a great time for working and playing hard. A competitive spirit and courage make this a winning transit. Go for exactly what you want because you will probably get it.
Decan 3 Libra May 2015 Horoscope
Your love life will keep you busy this month with two Venus transits. The first is the more favorable one and the other might present some challenges. First up though, the April 18 new moon will maintain its destabilizing influence on your relationships up until May 18. That covers your first Venus transit but ends before the more testing one.
Venus trine your decan from April 28 to May 8 will help resolve any differences that the confrontational moon phase has brought up. Venus will have a loving and harmonious influence on all of your relationships. It is your intimate relationships that will benefit the most though. Your increased charm and attractiveness can be put to good use in mending any broken bridges.
If you are single, the new moon will have forced you out of your comfort zone. You may have realized you are unhappy with the current state of affairs so feel the urge to make some changes. Venus now offers a great opportunity to break the ice and make a good impression on someone. You will be very approachable and alluring this week. Socializing is favored and you may be the center of attention. Gifts, praise or compliments are likely this week. It is also a good time to spend a little extra pampering yourself. Bargains are out there in fashion, jewelry and cosmetics.
Venus square your decan from 26 May to 6 June 2015 is not a strong transit but can make it more difficult for you to get motivated. Apart from feeling lazy, you may unintentionally upset loved ones who feel you don't care so much about them. This is easily resolved by paying attention and doing what you are told. They will let you know.