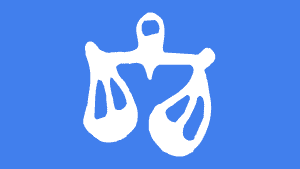 December 2014 Libra horoscope with decans for a more accurate forecast. If you are on a cusp, use the free horoscope to find your decan.
Decan 1 Libra December 2014 Horoscope
You may wish to attend to your holiday shopping ealy this month, as during the Christmas period you do you have stressful conditions to contend with. The majority of the month is just fine though, starting with the Sun sextile your decan. This confident influence began on November 21 and continues until December 2. It clears you path of obstacles and adds harmony to relationships. The November 22 new moon amplifies the good effects, and importantly, extends this productive background influence through till the December 22 new moon.
Mercury sextile your decan from November 27 to December 4 marks the key period for finishing up your holiday shopping. You will be alert, with a good head for numbers. The ultimate days for attending to the gift shopping and all kinds of business wil be December 2 to 4, with the Sun and Mercury conbining to make chores a breeze. I should note here also, that Saturn sextile your decan is making life in gereral steadier and clamer. This has been the case all year, but comes to and end on Deember 31.
The final beneficial influence this month, and the strongest, is Mars trine your decan from December 4 to 18. This is a power packed transit bringing high energy, initiaitve and sex drive. You can use this to complete any tasks at work or home which do require enthusiam to get though. Venus square your decan from December 10 to 19 comes within the energetic Mars transit, making for some interesting moments. Mars will increase your prinal urges, while Venus will tend to highlight differences betwen you and loved ones. So long as you remian conscious of the needs of others, you should be able to have you desrires fulfilled and enjoy this period, even with a little tension involved.
Mercury square your decan from December 16 to 24 marks the real turning point this month, with the strong Mars influence fading. Thinking is strained now and judgement not so reliable. This is one of the reaons I mentioned you should get the shopping out of the road ealier this month. Mental errors and difficulties in communication could lead to arguments from now on.
The Sun square your decan from December 21 to January 1 creates more headaches with things seeming to take longer. This will be most noticeble while Mercury is still playing with your mind until December 24. The December 22 new moon is not so favorable for relationships over the Christmas period. Like the Venus transit earlier, it will highlight differences between you and others. Better to take a back seat and go aloing with the wishes of others. This challenging phase of life may last through until the January 20 new moon.
Decan 2 Libra December 2014 Horoscope
Overall you have very good stars this month. However, from December 18 there are some slightly more challenging conditions which would make getting your Christmas shopping done earlier this month a good idea. The peaceful influence of Venus sextile your decan began on November 24 and continues until December 3. This favors harmony in relationships and is a good omen for money.
The Sun sextile your decan from December 1 to 12 makes the first few days of this month wonderful for making new friends. While Venus is still on your side, love relationships should flourish. The Sun transit gives confidence and clears your path of obstacles. It is also a favorable transit for friendships. This excellent solar transit is further boosted by Mercury sextile your decan from December 4 to 12. The combination of Mercury and the Sun makes this an excellent time for shopping and clearing up errands or tasks at work.
The Sun aligns with Mercury from December 4 to 11, marking the optimum time for taking care of all business matters. Finish the shopping, sign contracts and make plans for the holidays. From December December 2 to 6, the Sun trine Uranus will bring excitement to your life. This is just the first activation of your Uranus oppositoion this month. Normally a disruptive influence this year, for the moment it will be less unsetting and more pleasantly surprising. Mercury trine Uranus from December 4 to 7 should bring chance encounters, strong intuition and insights. The December 6 full moon will extend this excting phase of life until the December 22 new moon.
Mars trine your decan from December 17 to 31 means high energy, enthusiasm, initiative and sex appeal. This is really good timing because later on in this transit, it will allieviate some more challenging influences. Mars sextile Uranus from December 18 to 23 will dramatically increase your physical attractiveness. It is sure to be a remerable time, because while this positive attraction is happening, there is Venus square your decan from December 18 to 27. Venus will highlight some differences between you and others, certainly adding a spark to any romance. Venus joins Pluto from December 18 to 22. This activation of Pluto square your decan could add a touch of obsession, jealousy or possessiveness to relationships.
Mercury square your decan from December 23 to 30 has the potential to further liven up all your interactions. Way to hectic and bizzare now to be thinking straight, but celebrations should be entertaining for you and thoise around you. Like the Venus and Mars transits, Mercury activates your Uranus and Pluto transit. All this comes as Uranus square Pluto reachies it height of intensity in this month of December 2014. Have fun!
Decan 3 Libra December 2014 Horoscope
You certainly have an action packed month in store with no less than eight transits to leave your head spinning. Mainly good ones too, but you may still be irritable with Mars square your decan lasting until December 5. The potential frustration began on November 21 but will be easier to control your temper with Mars sextile Saturn from November 29 to December 4. An even more soothing effect comes from Venus sextile your decan from December 2 to 11. This is a good omen for love an money, made more fortuitious with Venus trine Jupiter from December 2 to 6.
That activation of Jupiter sextile your decan is just the first spot of good luck you can look forward to this month. Remember this fortunate Jupiter transits only lasts till mid January 2015. The Sun sextile your decan from December 11 to 22 will keep your spirits high and clear your path of obstacles. Expect some lucky breaks from December 12 to 16 with the Sun trine Jupiter. During this productive solar transit, your thinking will be sharp with Mercury sextile your decan from December 11 to 17. This combination is an excellent one to pack in all of your Christmas shopping as you will be calm and have a good head for numbers.
The most favorable shopping window is from December 11 to 13 with Mercury trine Jupiter. All kinds of business and mental work can be successfully completed now. The December 22 new moon is especially important for you. It extends the beneficial influence of the previous ten days right through until the January 20 new moon. This will make up for some slightly challenging influence you have towards the end of December.
Venus square your decan from December 26 to January 4 is the first of the challenges. Not so bad on its own because it is more of a lazy influence, and hopefully relaxing it just what you have planned. But when joined by Mercury square your decan from December 29 to December 5, things may seem a little tougher. Rushed thinking and poor judgement menas you should avoid making important decisions or bold statement over the new year period.
Mars trine your decan from December 30 to January 13 will more than make up for any miscommunication. You will enjoy more charismatic and sexual appeal. Mars opposite Jupiter from December 30 to January 3 is a bold and energetic influence. Ideal for partying so long as you do not go overboard. Happy new year!