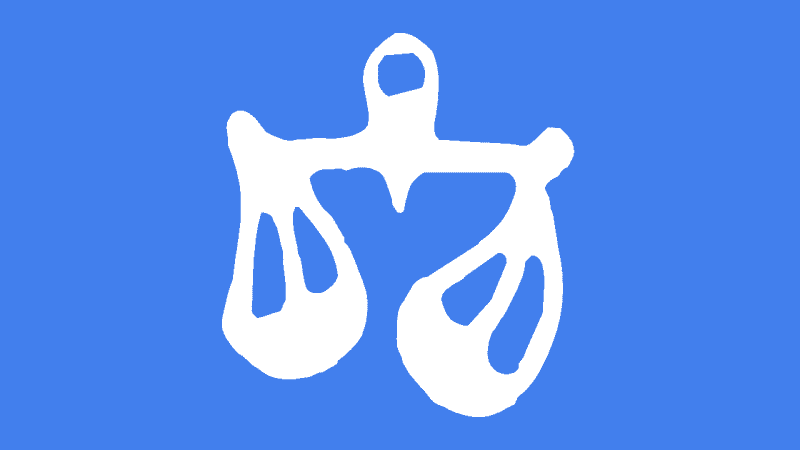 July 2015 Libra Horoscope with decans for a more accurate forecast. If you are on a cusp, use the free horoscope to find your decan.
Decan 1 Libra July 2015 Horoscope
If you have been dealing with a combative environment recently, it would be due to the combination of the Sun and Mars harshly aspecting your decan. This will continue for the first half of July 2015, followed by a much friendlier set of influences lasting into August 2015.
Even though the disruptive influence of the Sun square your decan ends on July 2, its influence is prolonged by the July 1 full moon. This will make your more emotional and sensitive when confronted by aggressive situations through until the July 15 new moon. Vulnerability comes from the moon phase, but the aggression comes from Mars square your decan between June 23 and July 10. It is normal to feel defensive under these conditions, and you may feel any provocation even more personally than in the final week of June.
The need to avoid conflict continues with Mercury square your decan from July 8 to 15. Although less intense than previously, there is a greater chance now of misunderstandings leading to quarrels. Your thinking is not so sharp and judgement is lacking. Better to avoid arguments and keep backing down if provoked. Meetings, appointment, decisions and business dealings should be deferred until the final week of July.
Your confidence and optimism will return with the Sun sextile your decan from July 22 to August 3. For most of this uplifting transit, you also have Mercury sextile your decan from July 22 to 28. This combination makes for a very busy time but your mental alertness will be up to the task. You will be able to fully express yourself and promote your ideas. A good time for making plans and scheduling important meetings or appointments.
The optimum days for these things are during the Sun Mercury alignment from July 22 to 24. All conversations should go well, so ask for favors, attend to business matters and sign on the dotted line. Finally, the July 31 full moon will amplify the good conditions of the previous week, and extend them through until the August 14 new moon. You may be more emotionally sensitive during this moon phase but in a nice way.
Decan 2 Libra July 2015 Horoscope
To balance things up following the excellent stars you had last month, July 2015 contains a series of testing transits. However, the challenging conditions do not last all month. You should come into this month with a positive frame of mind because of Mercury trine your decan from June 23 to July 3. Mercury sextile Uranus from July 1 to 3 should lead to some unexpected good news or at least most interesting conversations, with the activation of  Uranus opposite your decan. That is about it for good news until later in the month.
The Sun square your decan from July 1 to 13 will test your character with ego conflicts and barriers to success. This will be more noticeable from July 8 to 13 with harsh aspects from both Uranus and Pluto square your decan. You may initially come under a lot of pressure with intense power struggles, then struggle to adapt to changing conditions, more likely in your professional life.
The confrontational nature of the above solar transit is aggravated by Mars square your decan from July 8 to 25. You will notice that the first part of this Mars transit coincides with the most challenging part of the solar transit above. Thus it most important that from July 8 to 13, you avoid taking risks or loosing your temper. This is no time to push your luck so keep your head down and stick to routine.
Following that intense five-day period is Mercury square your decan from July 13 to 19. This also falls within the aggressive influence from Mars. Now the risk factor applies to how you communicate, and your travels around town. Complicating matters is that Mercury triggers your Uranus and Pluto transits as happened before with the Sun. Intense conversations would lead to arguments and threats if you come on too strong. Try not to change your position but don't go after an argument.
Mercury sextile your decan  from July 27 to August 2 makes this period ideal for socializing. Any important matters which were derailed by the challenging conditions earlier in the month can now be attended to. Your social and love life will benefit from increased popularity and attractiveness. A good time to ask for favors or spend a little extra on retail therapy.
Decan 3 Libra July 2015 Horoscope
An up and down month ahead, literally up then down. However, taking the edge off any problems ahead is Jupiter sextile your decan. This is your lucky streak I talked about last month, which continues until August 13. Therefore you can view the challenging transit in the second half of this month as motivation to get of your ass and not let the many opportunities for growth and fulfillment pass you by.
Venus sextile your decan from June 28 to August 21 is a good omen for love and money. The best days of the whole month arrive straight up with the Venus Jupiter alignment from June 29 to July 3. There should be opportunities to increase your wealth or find a new lover. Whatever happens it should make you happy. Three weeks is a long time for such a Venus transit. This is because Venus retrograde begins on July 25. It also means you will have another bite of the cherry in the months ahead.  Keep an eye out for new posts or subscribe at the bottom of this page as I will be posting about this retrograde period.
Mercury trine your decan from July 1 to 9 will enhance the harmonious nature of Venus. You can look forward to more socializing and activity in your neighborhood. Good news is on the way with Mercury sextile Jupiter from July 2 to 4. This is also an excellent time to ask for favors or book a vacation. Mercury sextile Venus from July 3 to 7 is a good time for doing business just as much as catching up with friends. Your will have good negotiation and decision-making skills. Any important matters for July should be undertaken in this first part of the month.
The Sun square your decan from July 12 to 23 will likely add some tension to your life. Initially, the positive influence of Venus will maintain harmony in your personal relationships. The arrival of the July 15 new moon sets up a more confrontational environment for the next four weeks, until the August 14 new moon.
Mercury square your decan from July 18 to 24 will add to the stress because of confusion and mixed messages. Good judgement will go out the window so be careful with paperwork and the words you speak and write. Definitely no time to be signing contracts or making bold statement.
Mars square your decan from July 23 to August 10 presents the biggest challenge of the month. Even though the testing Sun transit has ended, its influence is maintained by the new moon phase. This creates aggravation on your part, becoming irritated at even minor things. If you are able to remain patient and control your temper, it may be that you face provocation from others. The best way to use this hot energy would be to find your own space and work hard on any opportunities which Jupiter has brought recently.