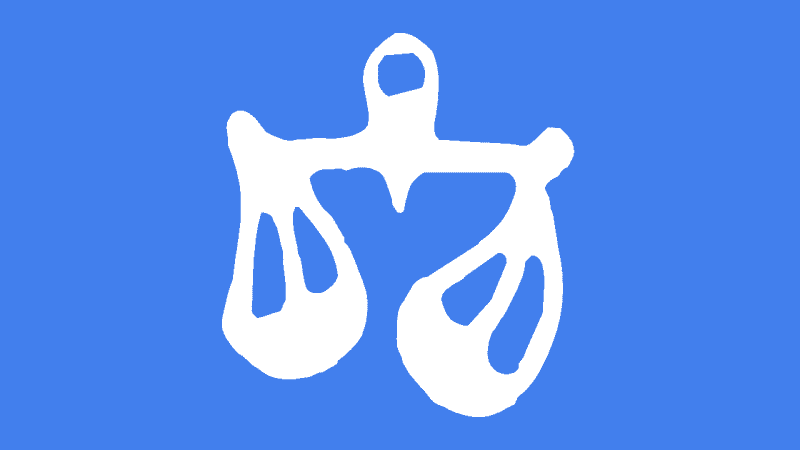 October 2015 Libra horoscope with decans for a more accurate forecast. If you are on a cusp, use the free horoscope to find your decan.
Decan 1 Libra October 2015 Horoscope
October 2015 has a similar theme to last month with a focus on communications. Progress will tend to be slow and steady following a rush of activity at the beginning of the month. However, the progress you are making is very important and adding stability and security to your life.
Sun in your decan from September 22 to October 4, as usual each year, shines the light on you at birthday time. But the September 28 lunar eclipse is making your close relationships a major focus on your attention over the next six months.
Mercury in your decan from September 27 to October 21 is the focus on communications already mentioned, but also on your frame of mind. There will be more personal interaction with many short trips around your neighborhood. Mercury will increase the amount of activity in your life, but mental clarity and good judgement mean you can easily cope with any extra pressure.
Mercury retrograde until October 9 has the potential to cause some mistakes or delays, but this retrograde period itself is a good one. It fosters companionship and friendly, open and honest discussions. Still, it would be worth while putting off any major decisions or negotiations until after October 9, just to be safe.
Sun conjunct Mercury from September 29 to October 1 should result in a hive of activity. As mentioned last month, an increase in interactions and socializing mean you have a good chance of making new friends and contacts. Attending to business matters and correspondence is favored.
Saturn sextile your decan until December 25 gives the patience and the stamina, as well as strong confidence in your abilities to take on more responsibility. Achievement and recognition are possible, or this could be a building phase towards achieving your longer term goals.
Mercury sextile Saturn from October 5 to 15 lasts much longer due to Mercury retrograde. After October 9, business dealings are favored with this being the ideal time to sign contracts or enter into negotiations. Long-term investments and real estate are especially favored. Making long-range plans is also a good idea now because of common sense and excellent judgement skills.
   Libra Horoscope 2016 Decan 1
   Previous Libra Monthly Horoscope Decan 1
Decan 2 Libra October 2015 Horoscope
A very busy month ahead with generally favorable conditions. However, as so often this year, complications arise due to the activation of your longer term transits from the outer planets.
Uranus opposite your decan until April 2016 represents change but also freedom and higher awareness. Learning to adapt to change will be a key theme during this time. Tension may build up due to unforeseen circumstances or from other people changing their behavior or attitude to you.
Pluto square your decan this year brings extreme forces in the form of other people and circumstances which mean you have to stand up and be counted. This can be a time of crisis or breakdown as Pluto totally transforms your ego, identity and life direction.
Sun in your decan from October 3 to 14 brings birthday greetings but also a focus on your goals for the year ahead. The time for making plans comes shortly, but for now you can enjoy the extra attention and boost to your ego.
Sun square Pluto October 5 to 7 increases your need to be in control, but can also lead to ego conflicts with other powerful people or authority figures. A crisis or conflict with someone makes for an intense experience, which can lead to extreme or destructive behavior.
Sun opposite Uranus from October 10 to 13 brings unexpected and exciting encounters or events which shake up your world. Adapting to any changes requires extra effort, and any excitement may leave your nerves frayed.
The October 12 New Moon is a good one at it brings excited anticipation of things to come. Being on or close to your birthday, it will stay active in your solar return chart for another whole year. Making a fresh new start is favored and you can draw a line under any dramas of the previous year.
Mercury in your decan from October 20 to 27 increases the tempo of life and means you will want to start making plans. Your mind should be clear and you can rely on sound judgement and good communication skills. However, you may come under increased pressure due to the following influences.
Mercury square Pluto from October 20 to 23 can lead to deep thinking and intense interactions with other people. You might research a specific idea or topic, and will need to take care you don't take too seriously extremism or conspiracy theories.
Mercury opposite Uranus from October 24 to 26 speeds up your mind and reflexes. The hectic pace may leave you feeling tense and scattered. There is also the possibility of a range of other unexpected happening which can increase your nervous anxiety. This is not a good time for making plans, negotiating business deals, or attending to any mental tasks which require patience and self-discipline.
   Libra Horoscope 2016 Decan 2
   Previous Libra Monthly Horoscope Decan 2
Decan 3 Libra October 2015 Horoscope
Another good month ahead but the focus on your love life eventually gives way to more professional objectives and then mental pursuits. The start of another personal new year means you can put the past behind you and look forward to a new beginning.
Venus sextile your decan from September 23 to October 9 continues the focus on your love life early this month. Socializing is favored because of increase attractiveness and popularity. A holiday would be a good option now as you should be feeling relaxed and peaceful. Another good thing to do now is spend a little extra on pampering yourself, as money should not be as tight as it sometimes can.
Sun in your decan from October 13 to 24 heralds the beginning of your personal new year. Extra confidence and initiative means you can set new goals for the year ahead. Success is more likely now because of little or no resistance, and help or guidance from others, especially men and superiors.
The October 12 New Moon further boosts your confidence and enthusiasm. A feeling of general well-being should stay with you for another twelve months, as this moon phase stays active in your 2015 solar return chart. The new moon itself brings excited anticipation of good things to come.
Mercury in your decan from October 27 to November 2 speeds up your life and you brain. This is a timely transit as it represents the best time for making plans. Clear thinking and excellent judgement means you can get straight to work on setting a new path ahead. Extra charisma and good communication skills means you can gain valuable feedback and confidently attend to business matters. Negotiations and contracts will work in your favor. Your social life should also take up more of your time.
   Libra Horoscope 2016 Decan 3
   Previous Libra Monthly Horoscope Decan 3