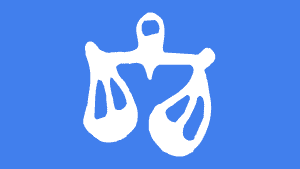 February 2015 Libra horoscope with decans for a more accurate forecast. If you are on a cusp, use the free horoscope to find your decan.
Decan 1 Libra February 2015
Your outlook is still a good one this month but you do face more challenges than in January. You had Mercury trine your decan from January 4 to 12. This planet of communication has since turned retrograde and you have the same transit again from January 30 to February 26. This is great because it opens up communication channels. This will enable you to express any negative feelings you have later in the month.
A good memory and concentration come with Mercury sextile Saturn from February 3 to 7. This is also a good time for discussions of a serious nature due to Saturn sextile your decan. As Mercury is retrograde at this time, encounters and thoughts may involve the past. Important decisions should be held off until later. Mercury turns direct on February 11 then you have a repeat of Mercury sextile Saturn from February 17 to 21. Now you should sign contracts and finalize plans.
Mars opposite your decan from February 19 to March 5 can result in a build-up of anger and resentment. This is not the time to be pushing your will onto others or starting new projects. Resistance will be strong and you will end up wasting valuable energy. Venus opposite your decan from February 20 to March 1 comes within the aggravating Mars transit. This means that love relationships will go through a rocky period. Your partner may think you don't care so much for them anymore. You must combat low energy and lack of motivation to show your love and make them feel better.
The most challenging period of the month will be from February 20 to 24 when Venus aligns with Mars. On the positive side, both planets make the productive trine aspect to Saturn. This gives an opportunity to resolve any relationship issue with common sense. These issues will likely involve commitment, age difference, accommodation or parents.
Decan 2 Libra February 2015
Excellent stars greet you right from the start this month, with the Sun trine your decan from January 30 to February 10. Increased vitality and good relations with others make this a great time to get ahead. You can make gains at work but it is your home and family life that benefit the most. The February 3 full moon brings emotional well-being and more intimacy in close relationships. More support and nourishment will keep you humming along until the February 18 new moon.
Sun sextile Uranus from January 31 to February 4 should bring flashes of insight which lead to higher self-awareness. Any changes brought about by your Uranus opposition will be less disruptive than normal. The Sun opposite Jupiter from February 4 to 8 will bring opportunities for personal advancement or increased wealth. This activation of your lucky Jupiter sextile requires modesty and reserve in order to make the biggest gains.
Last month you had Mercury trine your decan from January 11 to 31, when Mercury turned retrograde. You have a repeat of this helpful transit from February 25 to March 6. Any plans or business you were working on last month can now be finalized with confidence. Good judgment and acute senses mean you can sign on the dotted line and expect a good outcome.
Decan 3 Libra February 2015
The challenging conditions of late last month will continue for a while in February 2015. A more positive remainder of the month will have you in good spirits though. The influences in your horoscope this month come only from the interaction between the Sun and Moon. These are the strongest influences by far in astrology, and is why moon phases last so long. Two weeks for a full moon and four weeks for a new moon.
The January 20 new moon made the disruptive square to your decan. This is the reason for any setbacks or relationships dramas recently. This influence will continue until at least February 9, and for those of you born later in the decan, up to the February 18 new moon. It would be better to delay any new projects or things of importance until this challenging moon phase has passed. You will notice the change when your confidence returns and life flows more smoothly.
The Sun trine your decan from February 9 to 19 culminates with the February 18 new moon. This moon phase lasts until the March 20 new moon and will bring harmony to your life. Feeling centered and emotionally balanced, you can now get to work on your long-term goals with confidence. Previous obstacles will fade away, being replaced by more friendly reactions, even offers of assistance from others. This moon phase particularly favors progress in your career and professional life. Your positive attitude and initiative will make a good impression on superiors. The best time for starting new projects is from the February 18 new moon to the March 5 full moon.
Monthly Horoscopes