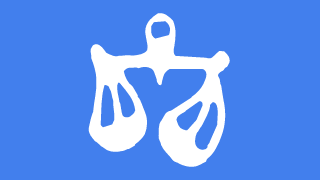 November 2014 Libra horoscope with decans for a more accurate forecast. If you are on a cusp, use the free horoscope to find your decan.
Decan 1 Libra Horoscope November 2014
Mars square your decan began on October 24 so you may already be feeling somewhat agitated. Things are about to settle down nicely but you have to work on controlling your temper until November 11. From November 16 to 25, Venus sextile your decan is about the best thing to settle you down. This is like going from one extreme to the other. Instead of frustration and conflict in relationships, you can now enjoy more intimacy and affection.
The harmonious theme continues for the rest of the month, starting with the Sun sextile your decan from November 21 to December 2. This allows you to pursue your goals with less restriction than usual. The November 22 new moon will further boost your enthusiasm and confidence, and extend this productive phase until the next new moon on December 22. Mercury is sextile your decan from November 27 to December 4. On it's own this is a good transit for attending to business. Backed up by the new moon, this is an excellent time to sign contracts, attend meetings or appointments, and get your house in order.
Decan 2 Libra Horoscope November 2014
There may be some frustration creeping into your life in the middle of this month. At least the beginning and and of November are looking good for you. The October 8 lunar eclipse will work to maintain harmony in your relationships all month. This will take the edge off an upcoming Mars transit, but will not totally alleviate the potential hot headedness. Mars square your decan lasts from November 8 to 22. Generally, you are going to feel more impatient and impulsive than usual. The Uranus Pluto square plays havoc with this aggressive Mars influence, so timing becomes important which I will get to. Your Uranus opposition adds rebelliousness and unpredictability. Your Pluto square intensifies and deepens feelings.
Mars conjunct Pluto from November 8 to 12 is going to intensify any feelings of resentment, jealousy and frustration. On these days, it is critical to take a step back if you feel your blood start to boil. Mars square Uranus from November 10 to 15 is a potentially hazardous time. You must refrain from any risky behaviour and check yourself before undertaking anything on the spur of the moment. As promised, the month ends on a good note. Venus sextile your decan from November 24 to December 3 brings intimacy and increased affection. Your love life will be stimulated from November 26 to 28 with Venus trine Uranus. There could be pleasant surprises in store for love and money.
Decan 3 Libra Horoscope November 2014
Last month I mentioned that the outlook for the months ahead is promising for you. There is one exception later this month, but overall you should enjoy good fortune and happiness. This is due to Jupiter sextile your decan, lasting from October 25 till late January 2015. You should be feeling sociable and can expect good relations with loved ones as well as people at work and in group activities. You interests and activities are likely to be broadened and this could include further study or longer distance travels.
The first activation of this lucky transit comes from November 1 to 9 with Mercury in your decan. This creates ideal conditions for socializing and doing business. Your mind is clear and communication skills excellent. Mercury sextile Jupiter from October 29 to November 5 is prime time for signing contracts, attending meetings, or seeking new employment. The exception to the easy ride this month is Mars square your decan, lasting from November 21 to December 5. The challenge here is not to lose your temper. You will feel irritated and frustrated, and want to rush around in a bad mood. It is important to consider the feelings of others and go easy on them. This is your bad transit, not theirs.