Libra Horoscope April 2015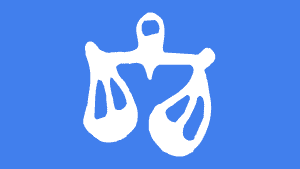 April 2015 Libra horoscope with decans for a more accurate forecast. If you are on a cusp, use the free horoscope to find your decan.
Decan 1 Libra April 2015 Horoscope
The March 20 solar eclipse may have left you feeling out of sorts. You also had a series of difficult transit last month to keep you on the back foot. Only one more little hurdle then you get to enjoy a care-free month ahead. Remember that even when you do have challenging stars this year, Saturn sextile your decan is giving you the patience and stamina to endure just about anything. From now on you should find that minor challenging transits give you the extra motivation needed to work hard with Saturn. You are building a solid foundation to set you up for years to come.
Mercury opposite your decan from March 30 to April 5 has the potential to cause mental stress and anxiety. This is due to increased confusion, poor judgement or a lack of tact. While this is no time to be making important decisions or signing contracts, Mercury trine Saturn at the same time will calm your nerves. If you are stuck on a problem then ask an elder or government department for assistance. Someone younger may come to you with a difficult question too. Your discussions this week will be of a serious nature.
Venus trine your decan from April 11 to 20 is the best transit you have had for some time. Time to let your hair down and enjoy yourself. You should be feeling and looking beautiful so this is a good time for loving. Increased affection and popularity will make socializing most enjoyable and fulfilling. More understanding can come in an existing relationship, or a barrier taken down if seeking new love.
Venus opposite Saturn from April 13 to 17 will cause disappointment and sadness for some. You can pick up the pieces and offer valuable advice to make someones day. Your friendship and generosity will be repaid. These are also good days for improving your financial position through eliminating waste or paying off debt.
Decan 2 Libra April 2015 Horoscope
You have relaxing stars later this month but April 2015 also has its share of challenging conditions to keep you on your toes. Difficulties may arise during the Sun opposite your decan from March 30 to April 10. This transit creates a confrontation environment where you feel like you are taking on the world. But it is the April 4 lunar eclipse that begins a slightly more challenging cycle which will continue until September 2015. Your home and family life, plus your close relationships, will be a source of increased tension. Issues may arise around finding the right balance between work and home. Loved ones will place more demands upon you, making it more difficult to make progress in the outer world.
Although your unpredictable Uranus opposition comes to an end in a couple of months, the lunar eclipse triggers its erratic ways one more time. The lunar eclipse means you will be more emotionally sensitive to any changes or stresses. A Mercury opposition from April 4 to 10 means that you will also feel this strain mentally, with the possibility of anxiety, confusion and arguments.
Unexpected change is most likely to occur from April 3 to 8 when the Sun aligns with Uranus. The mental stress and arguments are more likely when Mercury joins the party to make a triple conjunction, from April 8 to 11. These planets also activate Jupiter sextile your decan, greatly reducing the potential for stress. This continuing lucky streak should bring opportunities out of any chaos and friendship out of chance encounters. Remaining flexible is a must to turn this hectic time into something more enjoyable. There is the possible of travel or exciting news at the moment.
You should feel the worries and stresses fade away with Venus trine your decan from April 19 to 29. Taking a break is favored, but your love life and finances also receive a boost from Venus. The best chance for financial gains is from April 20 to 24. You can also look forward to lots of laughs when socializing, and lots of attention. You will be bubbly and most attractive now so these are also the best days this month for making new friends. Unexpected proposals are possible from April 21 to 27 with Venus sextile Uranus. Your bubbly personality now turns electric so you will likely attract unusual types. New romance now will be spontaneous and exciting, but more like a one night stand than marriage material.
Decan 3 Libra April 2015 Horoscope
There is a difficult period to navigate this month but there are much friendlier stars toward the end of April 2015. You had an irritating end to March so a break from transits until April 9 is a good thing. When you have no transits like in this week, there will still be some astrological influence because there are all the other planets in your chart to consider. Horoscopes like mine are based on the Sun, and that is the strongest influence in your chart.
So the Sun opposite your decan from April 9 to 20 will be felt strongly. This is a challenging aspect which brings competition and discord, and leaves you feeling pulled in two different directions. The polarities of your life are highlighted which could mean work versus home or family versus friends.
During this confrontational time, Mercury opposite your decan from April 9 to 15 will increase the chance of becoming stressed out. On top of feeling uncomfortable with others, you will have difficulties comprehending the competing forces. Lack of mental clarity and poor judgement means you should avoid confrontation as you would likely end up losing any arguments. This is also not the best time to be making important decisions or negotiating business deals. The most critical time to keep patient is from April 8 to 11 when the Sun aligns directly with Mercury.
The April 18 new moon will highlight the polarities in your life and make this an ongoing issue through to the May 17 new moon. As promised, a friendlier end to the month comes with Venus trine your decan from April 28 to the 8th of May 2015. This calming and affectionate influence will help heal any rifts in your relationships, especially between lovers. As the new moon will force you out of your comfort zone, Venus will increase the chance of making new friends because of your increased attractiveness, charm and popularity.
Monthly Horoscopes