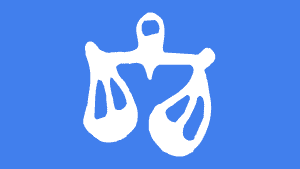 March 2015 Libra horoscope with decans for a more accurate forecast. If you are on a cusp, use the free horoscope to find your decan.
Decan 1 Libra March 2015 Horoscope
Last month, some difficulties started to develop in your life. The buildup of tension will continue early this month then peak with the March 20 solar eclipse. Although this could end up being on the most challenging months of 2015, you have the patience and stamina of Saturn sextile your decan until the end of the year. This guiding force will also allow you to rebuild problem areas of your life, which the eclipse will pinpoint for you.
You start the month on the back-foot with Mars opposite your decan from 18 February 2015 to March 5. Feeling low on energy and irritated by the littlest of things, you temper may already have got you in some difficult situations. Even though you will feel the urge to retaliate to provocation and go on the attack, it is much wiser to remain defensive. This is most important when it comes to things you have felt very passionately about in the past.
The negative influence of the Sun opposite your decan from March 20 to 31 is amplified by the March 20 solar eclipse. As mentioned in your 2015 horoscope, "A solar eclipse opposite your decan makes it that much harder to reach your goals. Other people will challenge you in some way, making you feel like you have to justify yourself or your plans." Pushing to hard now could lead to defeat and lack of self-esteem. Better of holding your ground as this influence will stay with you until September 2015.
Sun trine Saturn from March 23 to 27 will provide the wisdom and patience to learn exactly what area of life or what part of your character needs working on. This is a good time to seek counsel from your elders or professionals. A Mercury opposition from the 30th of March to the 5th of April 2015 heightens the risk of falling into negative moods. Arguments at this time are a signal to take a step back and listen carefully for clues to how to handle this challenging period.
Decan 2 Libra March 2015 Horoscope
You have some very difficult challenges later this month but also the good chance of some extremity good fortune. The major planetary aspect of Jupiter trine Uranus on March 3 directly impacts on your decan in a positive manner. It will also considerably take the edge off the challenging transit to come, turning problems into opportunities.
The growth and good fortune of Jupiter sextile your decan combines with your unpredictable Uranus opposition during the Jupiter Uranus trine in the first week of March 2015. Being such a major aspect, the fun and excitement will stay around at least for the rest of this month. Other minor transits ahead are all influenced by this lovely trine to pinpoint the right days to take advantage of unexpected opportunities.
Mercury trine your decan from the 25th of February 2015 to the 6th of March is bring good news, quick reflexes and sound judgement. From February 28 to March 2, Mercury ties into the big trine to bring unexpected news. At first this will test the openness or broadness of your belief system and morals. There could be valuable new contacts or business opportunities at hand if you remain open-minded and quick to react.
A Venus opposition from February 28 March 9 has the potential to cause a lack of enthusiasm and empathy for loved ones. From March 2 to 6, Venus aligns with Uranus to increase the risk of this behavior causing some major upsets. The influence of Jupiter will ease any tension and even open up the chance of new love entering your life. Any new romance started now will be the source of much enjoyment and stimulation, but may also be brief or too intense.
Mars opposite your decan from March 4 to 19 presents the biggest challenge for quite some time for a couple of reasons. Mars will act to increase the urge for risky and behavior. You will see any slight upset as a major threat and will want to go on the attack. This is not advised because there is danger of defeat and compounded any troubles. From March 7 to 14, Mars joins Uranus greatly increase your level or irritability and urge to lash out.
Jupiter is bringing you good luck which is a real asset now, but in this case it could also exaggerate the other challenging influences if you push your luck to far. As you also have Pluto square your decan this year, any erratic and impulsive actions will bite you on the bum. Uranus square Pluto makes its final aspect on 16 March 2015. You have already experienced the upheaval and stress of this generational aspect a few times over the last year or two. This time with Mars involved, draw on your experience to remain calm and confident in yourself. From now on, you can feel secure in the knowledge that you have passed one of the strongest and most sustained shit storms that the planets can offer. Well done!
Decan 3 Libra March 2015 Horoscope
The optimistic and productive influence of the February 17 new moon will stay with you until the March 20 solar eclipse. This will help alleviate some more challenging influences ahead. It will also greatly increase the benefits which the following Mercury transit can produce.
Mercury trine your decan from March 5 to 13 presents the best conditions you have faced for a couple of months. Your self-confidence is high and there should be a nice lack of obstacles in your path. Clear thinking and good judgment make this an excellent time for doing business, whether it is a corporate takeover or buying a new bra. Time to negotiate, debate, write and speak. Signing contracts now will work out well, even if upcoming negative influences initially contradict this. Socializing is also favored now and there is a good chance of making new contacts and nice friends.
Venus opposite your decan from March 8 to 17 will slow down the pace of life. This is not a strong influence but will make it harder for you to get motivated. Lack of energy or enthusiasm may appear as the cold shoulder to loved ones. If tension in your relationship does arise then maintain harmony by putting in the effort to keep them happy.
Mars opposite your decan from March 17 to the 1st of April 2015 presents the most challenging period of this month. It may be a low energy time like the Venus transit, but you will also feel like fighting if a short fuse gets the better of you. This is not a winning transit so it is much better not over reacting to any provocation. This period will be easier to handle if you resist the strong urge to be assertive and dominating. Rejection would be a sign on coming on too strong, especially if sexual in nature.
Monthly Horoscopes