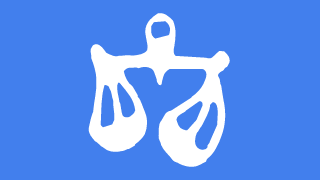 October 2014 Libra horoscope with decans for a more accurate forecast. If you are on a cusp, use the free horoscope to find your decan.
Decan 1 Libra October 2014 Horoscope
You had a birthday new moon back on September 24. That's because of that new moon falling within the Sun in your decan, between September 22 and October 3. This is a good omen because the September moon phase makes up an integral part of your solar return chart for the year ahead. The benefits include ease in turning over a new leaf, and a burst of fresh energy, inspiration and initiative. The new moon within this transit means these benefits stay with you until the next new moon, which is the October 23 solar eclipse. And, as already mentioned, being at birthday time means you can expect the increased vitality and confidence to hang around for up to twelve months.
Venus in your decan from September 29 to October 8 focuses your attention on love and money. You should be feeling and looking your best, so socializing is favored. New romance is possible and you should enjoy more snuggles with your partner if you are partnered. Mars square your decan from October 24 to November 11 is a lot harsher than the Venus transit. You will most likely begin to feel a strong desire to assert your willpower in an aggressive manner. If this gets out of control, then arguments, at the very least, could be the result. Look to burn of some of the built up anger and resentment through some physical activity, any type of activity so long as it is not too risky.
Decan 2 Libra October 2014 Horoscope
We can forget about Uranus square Pluto for a while now, because you have exceptionally fortunate stars to keep you busy this month. For all of September and October 2014, you have the lady luck transit, Jupiter sextile your decan. In a nutshell, good things are attracted to you! The Sun in your decan means it is birthday times from October 2 to 13. The confidence and enthusiasm from this will remain your strengths for the following twelve months because of the October 8 lunar eclipse. Right after the lunar eclipse, you get a treat with the Sun sextile Jupiter between October 9 and 12. The opportunities presenting themselves now will likely result in personal or material gains, so don't let them slip by. As with all the other transits involving Jupiter this month, there will be an inclination to to lay back and enjoy the passing fun times, thus missing out on the genuine opportunities for real growth, some effort is required on your part to get the ball rolling.
Next to a more physical and energetic application of Jupiter abundance and fortune, with Mars sextile your decan from September 28 to October 13. One of the high point this month occurs from October 7 to 13, with Mars trine Jupiter. Fortune favors the brave, who dares wins, and all that. Super sexy, success in war, take risks and go for maximum gains. Mercury in your decan from October 19 to November 1, shifts the arena of good fortune to correspondence, discussions, business dealings, and interaction at the neighbourhood level. The prime time for profits will be on October 20 and 21, with Mercury sextile Jupiter. Venus in your decan from October 7 to 16 brings the pleasure and luck to your love life. You won't get many better days than these to land yourself the perfect match, or extend your social circle.
Decan 3 Libra October 2014 Horoscope
Nothing to complain about this month and the outlook is even better. The first of many transits this month is Mercury moving backwards through your decan from October 8 to 20. This is the most dubious transit you face this month, due to Mercury turning retrograde on October 4. Astrologers generally associate this with misunderstandings in communications, errors of judgement, travel delays and lost luggage. Mercury does not actually do as U-Turn in your decan, so this reduces the chance of any mishaps. Plus, from October 12, a couple more transits kick in which are unquestionable fine and dandy. The Sun in your decan from October 12 to 24 must mean it's birthday time, so happy birthday to you! Time to put the last twelve months behind you, and set your sights on new goals. This birthday, and your 2014 solar return chart are extra special because of the October 23 solar eclipse. From October 12 to 27, confidence and initiative from the eclipse, combine with strength and energy from Mars sextile your decan. This is also a physically strong and sexual union.
So you are now most physically appealing in the eyes of others, they are mesmerized, as the energy you exude has a magnetic quality, affecting the subconscious senses. To this you gain inner beauty, tenderness and love, with Venus in your decan. from October 15 to 24. You won't get much better than this for having you passionate desires fulfilled with maximum enjoyment and satisfaction. And now to top it all off, we come to the even better outlook I mentioned at the beginning. From October 25 and continuing through till late January 2015, Jupiter is sextile your decan. A time of happiness and optimism, when good things seem to come more easily. Health and vitality should be high which enables you to take full advantage of this generally very lucky transit.