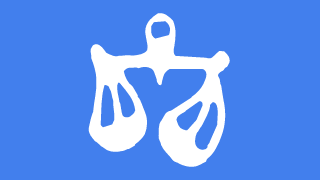 Your Libra monthly horoscope is divided into three decans for a more personal and accurate forecast. If you are on a cusp, use the free horoscope to find which decan to read for your Libra March 2014 horoscope.
Libra Monthly Horoscope Decans
Libra Decan 1 born September 23 to Oct 2.
Libra Decan 2 born October 3 to 12.
Libra Decan 3 born October 13 to 22.
Decan 1 Libra March 2014 Horoscope
The easy conditions you should have enjoyed last month, continue for the first few weeks for March 2014. Later in the month there is a more challenging influence to deal with, but it is not complicated by any other other factors. To start off with, a relaxing Venus transit from March 5 to 18 is ideal for undertaking numerous enjoyable tasks. You will be feeling and looking your best, so socializing will be fun as you should be the center of attention. Attracting new lovers or strengthening an existing love relationship are some things to consider spending your time on. The other benefit of this Venus transit is financial. You should have enough spare cash now to pamper yourself with a little spending spree, preferably on fashion or anything you tart yourself up.
The Sun opposite your decan from March 20 to 31 might leave you looking a bit ragged. Disputes and challenges to your ego from superiors can leave you feeling deflated. To reduce the negative impact of this transit, it would be better not to force your will onto others or try to promote your goals too hard. These challenging conditions will continue into next month because of the March 30 new moon. A defensive positions will have to be maintained for another four weeks.
Decan 2 Libra March 2014 Horoscope
Yet another good looking month ahead, though this run of favorable conditions does come to a halt at the end of March 2014. You can use this month to get on top of paperwork, and smooth out any relationship tensions, in preparation for more challenging conditions ahead. From February 22 to March 7, Mercury trine your decan brings clear thinking and good judgment. This first week of March is perfect to clearing your in-tray, finalizing business deals and attending meetings. Important decisions can be made with confidence and it is also a good time to make plans for the future.
From March 17 to 28, Venus trine your decan creates harmonious conditions in your love life. Any uncertainty and tension in the area caused by Uranus Opposite your decan, can be successfully dealt with from March 17 to 20. Venus sextile Uranus sets sets up ideal conditions for making breakthroughs in any relationships difficulties. It may also present unexpected opportunities for new romance, and even some extra income. The March 30 new moon makes a challenging aspect to your decan which will make progress more difficult through April 2014. More about that in next months horoscope.
Decan 3 Libra March 2014 Horoscope
Just like the previous month, March 2014 is full of action. With the exception of a tense looking first week, it's all good. Mars in your decan, which started back in January, continues through to the 6th of April. Mars is retrograde from the 1st of March, which should only present difficulties in the first week of this month. The main difficulty cause by Mars retrograde will be in safely expressing a buildup of frustration, resentment and anger. With Venus square your decan until the 6th of March, these anger issues will revolve around your love life. Venus square Mars from March 1 to 4 is the critical time where you will need to show more sensitivity and compassion toward your loved ones. 
Making it so much easier to express your anger, and to communicate in general, is Mercury is trine your decan from March 6 to 18. This brings clarity of thought, and a level head which may have alluded you earlier this month. Mercury trine Mars from March 13 to 15 is the perfect time for self promotion, where you can forcefully present your case without offending people. You can tell it how it is, and win people over because of your directness and self-confidence. Ideal for doing business and chatting people up.
March 27 to April 6 brings the opposite condition from the start of the month. You love life should flourish with Venus trine your decan. This is the perfect mix of sex appeal and affection, making you most appealing and popular in social settings. The optimum time for fun and games in this area is from March 28 to 30, when Venus trine Mars in the sky sets a romantic and sexy environment, just made for you.