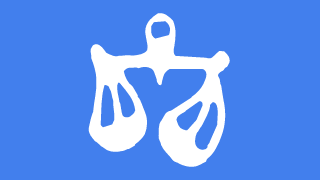 Your Libra monthly horoscope is divided into three decans for a more personal and accurate forecast. If you are on a cusp, use the free horoscope to find which decan to read for your Libra April 2014 horoscope.
Libra Monthly Horoscope Decans
Libra Decan 1 born Sep 23 to Oct 2.
Libra Decan 2 born Oct 3 to 12.
Libra Decan 3 born Oct 13 to 22.
Decan 1 Libra April 2014 Horoscope
You may have noticed more stress entering you life from late last month, and I'm afraid to inform you that this challenging theme continues into April 2014. The New Moon on 30 March 2014 is rather stressful in itself, and you will feel the tension strongly because that new moon falls opposite your decan. On the positive side, the crazy aspects in that new moon will not be as negative for you as Libra decan 2, because the difficult transits from Uranus and Pluto finished for you last year. Also, you will experience the worst of this moon phase early on, in the second week of April. You should find that the ego challenges and tests of character associated with the new moon, ease off after the April 15 lunar eclipse.
You will need to take care with your words, and try to keep a positive frame of mind from April 7 to 13, when Mercury is opposite your decan. As Mercury passes over the degree of the new moon, it will place more stress on your relationships, and your thinking. You may become frazzled, and find to hard to focus. There may be some unexpected bad news to deal with, or you may simply see the worst in matters because of a tendency toward negative thinking.
A tendency to overact or be blunt in your communication style could result in arguments. You should keep this in mind, especially when dealing with superiors. So don't expect to get your own way this month, especially in week 2, where you should refrain from making bold statements, making important decisions, and also avoid being pressured into signing contracts. Like I mentioned earlier, the arrival of the lunar eclipse on April 15 will ease the stress levels, and it does coincide with the end of that confrontational Mercury transit.
Decan 2 Libra April 2014 Horoscope
April 2014 is the most challenging month you will face all year, and quite possibly it will be the most difficult to deal with for a number of years. This is because of a grand cross later in April with all four planets in that grand cross impacting directly on your decan. The transits are all challenging, with a conjunction from Mars, a square from Jupiter and a square from Pluto, and finally an opposition from Uranus. So read my post about Grand Cross April 2014 because it applies to you specifically, more than most other decans.
Before the climax of the grand cross later in the month, you have a couple of difficult shorter term transits to cope with. From March 30 to  April 10, the Sun opposite your decan will create a confrontational environment, where your strength of character will be tested by men and authority figures. The New Moon on 30 March 2014 falls within this challenging solar transit, meaning with stressful conditions will continue all month.
There are some specific dates where you need to take extra care, by not reacting to provocation and trying to cooperate as much as possible. You may feel a strong urge to retaliate, or to exert your will power in self defence. This is not the month to be picking fights, so keep your head down and stay out of trouble. From April 1 to 4, the Sun joins Uranus you make you especially tense, and liable to react spontaneously and out of character. From April 7 to 10, the Sun opposes Mars to increase your anger and liability to act out in rage.
From 13 to 18 April 2014,  Mercury opposite your decan will make it more difficult to focus mentally, increasing the risk of making mistake and the risk of getting into arguments. It will be most important to think twice before opening your mouth from April 13 to 15, when Mercury activates the grand cross. Avoid succumbing to the intense pressure by resisting the urge to back-chat. And avoid at all costs, making important decision unless absolutely necessary. If you must make such important decisions, or sign contracts, then seek professional advice.
From the 5th of April to the 8th May 2014, Mars in your decan increases your energy levels and self-assertiveness. On its own this would not be a bad thing. But Mars is retrograde, and from April 17 to 30, and most critically, it completes the intense grand cross formation. The maximum intensity of this dramatic Cardinal Grand Cross occurs on Tuesday and Wednesday, the 22nd and 23rd of April 2014. Try to keep a cool head and proceed with caution. Do not take any risks.
Decan 3 Libra April 2014 Horoscope
This may turn out to be a fairly difficult month to negotiate, but the first week of April 2014 looks most promising, especially for your love life. Mars has been in your decan for over two month now, and this strong and sexy transit continues until the 6th of April. Now in regard to your love life, Mars retrograde in this first week of April means you may be dealing with some karmic relationships, or passions you have held for someone for a long time. Really boosting you level of sexual attractiveness, and your own sex drive, is a Venus transit until the 6th of April. You should enjoy more intimacy and romance in existing relationships. On the dating scene and in social situations, you should enjoy being the center of attention and can put on the charm with ease.
The more challenging conditions begin with an opposition from the Sun between April 9 and 20. Initially, this may cause ego conflicts and tests of character in your professional life. However, following the Lunar Eclipse on 15 April 2014, you will find the stress comes more into your personal life, with friction building in your intimate relationships, and in your home and family life. The stressful conditions in these areas of life may continue for a number of months, as is common with the effect of eclipses.
From 18 to 24 April 18 to 24, your mood may become more of a problem with a Mercury opposition. Given the emotional impact of the lunar eclipse, and the affinity of Mercury with your frame of mind, it will be important not to take things too seriously. You may be seeing the worst in every situation because of a tendency toward pessimism, which also means there is a heightened risk or short term depression at the moment. Because of all of these factors, this is not the time to be making important decisions, and if you absolutely must, then seek the advice of a trusted friend.
Monthly Horoscopes