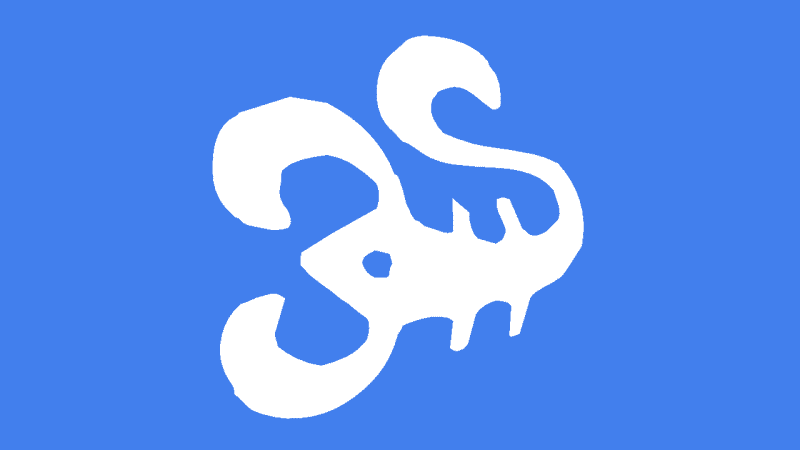 July 2015 Scorpio horoscope with decans for a more accurate forecast. If you are on a cusp, use the free horoscope to find your decan.
Decan 1 Scorpio July 2015 Horoscope
You should be coming into this month on a high, with a combination of dynamic influences from the final week of June. The good run continues and looks even more promising, but there are some stresses to deal with in the final week or so of July 2015
Confidence and smooth sailing come with the Sun trine your decan from June 21 to July 2. Even though it only last a couple of days this month, the July 1 full moon will amplify the good effects and extend them through until the July 15 new moon. This should be a hopeful and idealistic moon phase as it positively activates Neptune trine your decan. Both Neptune and a full moon heighten your senses, so you can expect emotional nourishment from close friends and family members.
Mars trine your decan from June 23 to July 10 increases the energy of this moon phase. A full moon normally marks a period of completion, so you can use your strength and initiative to complete any outstanding projects. With a full moon focus on intimate relationships, and the sexy nature of Mars, your love life could blossom during this period. The best days for romancing are from July 6 to 10 with Mars trine Neptune.
The tempo of your life is further increased with Mercury trine your decan from July 8 to 15. Good judgement and communication skills make this an ideal time for attending to business matters, appointments and meetings. This combination is also ideal for self promotion, convincing others, asking for favors and taking a few risks. Making the first move in a potential love relationship would be best done between July 12 and 14 with Mercury trine Neptune.
Any important matters should be attended to before the Sun square your decan between July 22 and August 3. Your ego may be on the line as you come under pressure from others through arguments or challenges to your authority. The chance of getting involved in arguments is heightened by Mercury square your decan from July 22 to 28.
This period is the most challenging of the whole month, with the most critical days coming during the Sun Mercury alignment from July 22 to 24. Poor judgment, lack of concentration and crossed wires means you should avoid making bold statement,  and certainly do not sign anything. The July 31 full moon will center the tension on your home and family life, with your intimate relationships coming under some pressure. This challenging moon phase will last until the new moon on 14 August 2015.
Decan 2 Scorpio July 2015 Horoscope
There is a lot more to look forward to this month compared to June. The last half of July 2015 may present some challenging moments, especially with your social and love life. But things get off to a very harmonious start with the Sun trine your decan from July 1 to 13. You should be in good spirits, with self-confidence and a lack of resistance making it easy to progress with your goals.
The Sun opposite Pluto from July 6 to 11 could lead to intense power struggles or the revealing of some dark secrets. However, with Pluto sextile your decan, you will come out of this on top with your reputation intact. You will receive more motivation and energy with Mars trine your decan from July 8 to 25. Your level of sex appeal will rise, with the best days of the month for your love life being from July 8 to 13. This is when the dynamic Sun and Mars transits overlap.
Within this high energy Mars transit comes Mercury trine your decan from July 13 to 19. Now your strong passion and desires are aided by a quick mind and excellent communication skills. July 14 to 17 is the most dynamic period of the whole month. An alignment of Mercury and Mars makes the stressful opposition to Pluto.  However, with such helpful aspects to all planets involved, you can use your piercing intellect to resolve any hostilities among friends or at work. Your deep insight can uncover secrets and mysteries, facilitating a rapid evolutionary leap.
Mercury square your decan from July 27 to August 2 will present the greatest challenge of the month. Quarrels with your partner or friends are possible, in which case you should back down. Your communication style will not be up to its usual standard, and good judgement will fly out the window.
Decan 3 Scorpio July 2015 Horoscope
There are mixed blessings in store for July 2015, with a number of competing facts resulting in a rather complex dynamic. As mentioned last month, Jupiter square your decan until August 13 can bring luck but you have to earn it. Last year, you experienced the foundation building influence of Saturn in your decan. Because of Saturn retrograde, this transit returns until mid September 2015.
Saturn in your decan generally has a neutral influence, with good or bad results depending on how hard you have worked over the previous seven years. However, the potential for more testing conditions resulting this comes with Jupiter square Saturn. The stress and tension of this major aspect will rise until it peaks in early August 2015. One side of you will want to push ahead, while the other side will want to conserve energy. How you approach this depends a lot on the nature of the following shorter term influences.
Venus square your decan from June 28 to August 21 will tend to make you lazy and careless, making this the most challenging transit of the month. This is a long Venus transit because Venus retrograde begins on July 25. For this reason also, you will experience this same transit again in the months ahead. The biggest impact will be on your love life and finances. I will be writing about this in detail so keep an eye out for new posts or subscribe at the bottom of this page.
The Venus Jupiter alignment from June 29 to July 3 requires you to take special care. An urge to overspend must be contained as it would place unnecessary strain on your finances. New love may be on offer but you must maintain high standards and morals to avoid embarrassment or difficult to deal with complications. Venus square Saturn from July 11 to 17 could result in some distance between partners. Isolation and depression are possible if you don't make an extra effort to show love and affection.
Your fortune begins to turn around with the Sun trine your decan from July 12 to 23. Optimism and self-confidence will return, and the July 15 new moon will enhance these benefits. This moon phase will maintain positive conditions up to the new moon on 14 August 2015.
Within this progressive moon phase, Mercury trine your decan from July 18 to 24 will increase your mental alertness. The best period of the month comes between July 20 and 23 when both Mercury and the Sun link up in a positive fashion to Saturn. So long as you don't become overconfident or take on more than you can handle, marked achievements and recognition are possible now. Perhaps a leadership role or promotion is in store.
Mars trine your decan from July 23 to August 10 also falls within the upbeat moon phase. The energy, courage and initiative provided by Mars will also take you through the peak of the challenging Jupiter Saturn square mentioned earlier. Therefore, any stressful challenges placed in your path will in fact, be opportunities for advancement if you maintain a positive outlook.