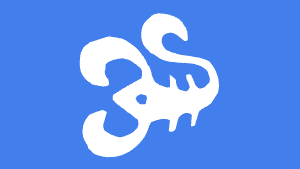 March 2015 Scorpio horoscope with decans for a more accurate forecast. If you are on a cusp, use the free horoscope to find your decan.
Decan 1 Scorpio March 2015 Horoscope
A good month ahead and you should already be feeling it with the Sun trine your decan from February 18 to March 1. As mentioned last month, the February 18 new moon extends the productive phase of life until the March 20 solar eclipse. A few days remain for initiating new ventures which are best started before the March 5 full moon.
Mercury trine your decan from March 12 to 20 is an excellent addition to the helpful moon phase, especially for business and socializing. This is also a good time for taking short journeys but it is your interactions with other people who you will shine the brightest. A quick wit and genuine friendliness will add to your popularity. You will appear neat, tidy and self-confident even if not. Time to attend meetings, appointments and to buy and sell. Signing contracts is another good task to schedule for this week.
A Venus opposition from March 16 to 26 will not have a dramatic influence on your life but may make it difficult to remain as motivated as you have been. Sometimes this transit can result in rising tensions in intimate relationships or within your social circle. This may be the case but not from March 22 to 25 with Venus sextile Neptune. Any friction or uncomfortable moments now will likely turn into romantic interludes with the activation of your dreamy Neptune trine.
The outlook is not so glamorous with Mars opposite your decan from March 30 to the 15th of April 2015. Prepare for this aggressive influence by meditating or unwinding during the lazy Venus transit.
Decan 2 Scorpio March 2015 Horoscope
You have yet another month of mixed offering from the stars but the overall influence is rather nice. The Sun trine your decan from the February 28 to March 11 will clear your path of obstacles and bring harmonious relations with other people. The March 5 full moon amid this transit will have a strong influence for a couple of reasons. Firstly this moon phase will last the two weeks up to the March 20 solar eclipse, thus extending this productive phase of life. This full moon will also make your family and other loved ones the source of good times and emotional nourishment.
Secondly, the full moon positively impacts on Pluto sextile your decan. This means that from the full moon to the eclipse, your personal power and influence will be greatly increased. You can have a very positive influence over the lives of those people around you who may be struggling this month under the dramatic upheaval of Uranus square Pluto. Aries, Cancer, Libra and Capricorn friends and family members may even be drawn to you subconsciously for support, especially around March 16 when this major generational alignment is exact for the final time.
Mercury trine your decan from March 19 to 26 continues the positive theme with increased mental clarity and sound judgement. This is a good time for socializing and attending to paperwork or business matters. You may be more active in your neighborhood and be kept busy at this time. Secrets can be uncovered and mysteries solved during Mercury sextile Pluto from March 21 to 23.
A Venus opposition from the 25th of March to the 3rd of April 2015 may lead to low energy and a lack of enthusiasm. This is especially so from March 26 to 28 with Venus square Jupiter. Because you have Jupiter square your decan at the moment, you will have to show some restraint if inclined to over indulge with food, shopping or flirtation. Venus trine Pluto however, from March 29 to 31, could result in intense and compulsive attractions or jealousy.
Decan 3 Scorpio March 2015 Horoscope
Much like the ending to last month, March 2015 starts off with a few tests and challenges. You will be pleased to learn however, that this month also marks the beginning of a six-month period of more ease and comfort. The yucky stuff first with the February 18 new moon spoiling the fun for the first week or two of March.
A new moon square your decan causes a competitive environment in which the odds are stacked against you. This is compounded by Mercury square your decan from March 5 to 13. During this period there will be an increased risk of getting into losing arguments or making mistakes when speaking and writing. Lack of mental clarity, poor judgement and intuition means you should refrain from making important decisions or entering into contracts.
A very positive turn around comes during the Sun trine your decan from March 10 to 21. This is a confidence boosting transit that will blow away previous dilemmas and clear your path of obstacles. The March 20 solar eclipse generates the energy and initiative to create a new start. Long range goals can be set now because this eclipse phase will last through into September 2015.
Mercury trine your decan from March 25 to 31 provides and excellent time frame for planning these longer term goals. Unlike your earlier Mercury transit, this one brings acute mental skills, accurate intuition and sound judgement. Socializing is favored now with the combined influence of the uplifting eclipse and the friendliness of Mercury. This is also the right time for signing contracts and doing business. Possibly the best conditions for these things for the rest of the year.
Monthly Horoscopes