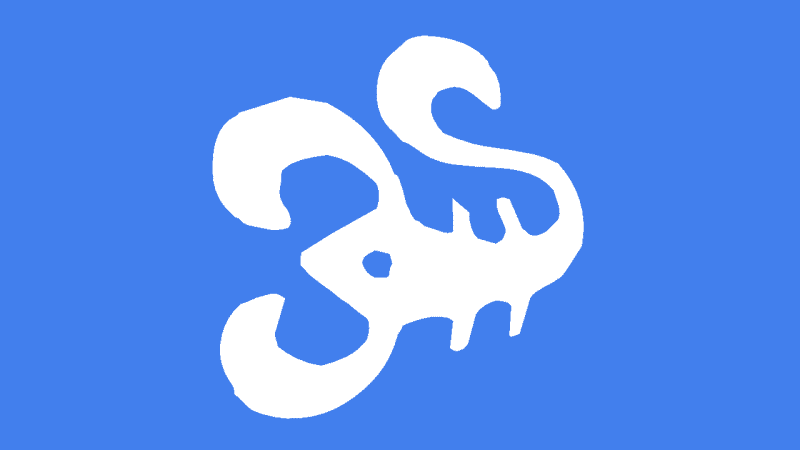 May 2015 Scorpio horoscope with decans for a more accurate forecast. If you are on a cusp, use the free horoscope to find your decan.
Decan 1 Scorpio May 2015 Horoscope
You experienced some rather harsh conditions last month so you will be pleased to learn things look more pleasant for May 2015. Since the April 18 new moon, you might have struggled to balance the polarities in life as I mentioned last month, for example work versus home. This may continue to be a theme for the first week of May. Even though this confrontational moon phase will last until the May 19 new moon, the following transit will smooth your life out considerably for the remainder of that moon phase.
Venus trine your decan from May 7 to 17 will bring peace and harmony plus more love and affection. This is a good omen for your love life and relationships in general. Finances should be in good enough order to allow for some pampering. Cosmetics, jewelry and fashion should offer the best bargains. Your eye for beauty can also apply to redecorating your home. The best days for all of the things is during Venus trine Neptune from May 15 to 17.
Venus activating Neptune trine your decan is ideal for romancing because of your mystic allure. New love found now should be very romantic and dreamy. With an existing partner you can find spiritual bonding and mutual compassion.
Decan 2 Scorpio May 2015 Horoscope
The challenging condition of April 2015 continue for a while this month. However, from May 16 things will pick up nicely with more harmonious conditions, especially promising for your love life. The worst of it last month came from an aggressive Mars influence, and that will have concluded by April 29.
The Sun opposite your decan from May 1 to 11 will highlight the polarities in your life, and may bring tests of your character. In your struggle to balance your home and work life, you may experience challenges, especially from authority figures. The full moon on May 3 will tip the balance toward your home, family and intimate relationships. You will then be more emotionally sensitive to any ego challenges in your professional life, career or studies.
Sun square Jupiter May 2 to 5 activates Jupiter square your decan. This has the potential to inflate your ego or lead to over estimation of your abilities and resources. Moderation is the key to dealing with any excesses on these days. Sun trine Pluto from May 5 to 8 will help greatly in dealing with any ego-trippers around. Pluto sextile your decan is increasing your personal power and influence.
Venus trine your decan from May 16 to 27 returns peace and harmony, especially to your relationships. This is a good omen for your love life, with the challenging full moon ceasing to affect you from May 18. Venus opposite Pluto from May 20 to 22 will intensity all relationships, especially those of an intimate nature. You may have to deal with issues around obsessiveness or jealousy. However, such things may well be a good sign of a healthy relationships given the friendly aspects from both Venus and Pluto.
Decan 3 Scorpio May 2015 Horoscope
Last month you had a series of difficult transits to navigate. As I said then, they are all oppositions which suggest you will be left feeling pulled in two directions, having to juggle competing influences in your life. Unfortunately, the same applies for the majority of this month. You have to wait until May 26 before relief comes in the form of a harmonious and loving Venus transit. But like I also said last month, the March 20 solar eclipse marked the beginning of a six-month period of more ease and comfort. You can therefore count on inner balance and some assistance to deal with any challenges the following transits present.
Mars opposite your decan from April 27 to May 13 brings with it increased frustration, impatience and anger. Your will power and desires become stronger but your level of tact and social skills is reduced. Therefore, it becomes more difficult to get what you so strongly desire because of negative reactions from others. The best way to handle this is to remain conscious of your assertive nature and tone this down. If provoked you should probably back down. This is not a winning transit so maintaining a defensive position is advised.
The Sun opposite your decan from May 10 to 21 has a similar influence to the above Mars transit. It is also likely that the polarities in your life will case more frustration. As you try to balance work versus family, one area may suffer which would lead to friction in this area. Moderation and patience is again key to maintaining harmonious relations during this period. The new moon on May 18 will extend this confrontation influence until the new moon on 16 June 2015.
Venus trine your decan from 26 May to 6 June 2015 will greatly relieve the tension with peace and harmony on the rise. Your love life will benefit, especially of you are single. Venus makes you appear very attractive and approachable, and the uncomfortable moon phase will jolt you out of your comfort zone. Take advantage of this combination by putting yourself out there for all to see.