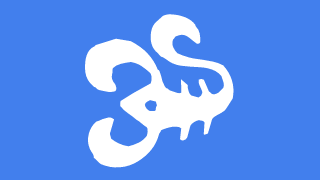 October 2014 Scorpio horoscope with decans for a more accurate forecast. If you are on a cusp, use the free horoscope to find your decan.
Scorpio Decan 1 born Oct 23 to Nov 1.
Scorpio Decan 2 born Nov 2 to 11.
Scorpio Decan 3 born Nov 12 to 21.
Decan 1 Scorpio October 2014 Horoscope
A solar eclipse is the most powerful influence in astrology. The most powerful impact of an eclipse is when is joins the Sun in your horoscope. This happens to you on October 23, when the Sun and Moon unite at the beginning of your decan. The Sun travels through your decan from 0 to 10 degrees Scorpio, from  October 23 to November 3. So you come under the most powerful energy one can experience from above. A time for new beginnings and personal new years resolutions. You should expect an energy boost and increased vitality. Inner power, focus, and full expression of your unique personality. Another conjunction next with Mercury is in your decan from September 29 to October 9. With Mercury comes mental alertness, quick thinking, plus much interaction and communications with people. Mercury comes to a standstill and then goes in reverse on October 4. Mercury retrograde in your decan calls for double checking of the facts, being careful with your money, and thinking twice before making commitments.
One more conjunction this month with Venus in your decan from October 23 to November 1. This one being more pleasant and certainly not a strain on the nerves like Mercury retrograde. You can fully express your love nature and creativity. An excellent time for giving and receiving love and affection, spending time with loved ones, and socializing with friends. Finally this month, you get a pick-me-up from October 24 to November 9, with Mars sextile your decan. Increased sex appeal can lead to fun and games, flirting and success on the dating scene, especially given the Venus transit. An ideal time to push ahead in business or at work to climb the ladder. You can take the initiative and start projects with a high probability of success, because you give it your all, and people will take notice.
Decan 2 Scorpio October 2014 Horoscope
Though there is nothing too glamorous or stunning ahead this month, you will be heartened t find that the challenging conditions you have endured of late are about to leave the arena. Jupiter has been square your decan since the beginning of September 2014. It continues right up till the end of this month, but will pose little problem after October 23, when  another problematic influence comes to an end. This Jupiter transit is not too difficult to get on top of. It basically comes down to curbing an increased appetite for realizing profits, without putting in the effort required. You may be feeling the urge to expand your horizons, try new things, and make more money. The trick here is not to spread yourself too thin, thereby wasting your energy and talents. The urge for personal or professional success should not be curbed, but channelled into fewer, rather than many projects.
The other problem child this month I mentioned earlier comes from the September 24 new moon. This moon phase fell during the Sun opposite your decan. The potential for conflict and relationship drama lingers on until the October 23 solar eclipse. Such a moon phase holds the potential for creating mischief, but generally requires some poking and prodding by another irritating transit. And this is the case with your Jupiter square. For example, overspending on luxury items, or a bout of gluttony due to Jupiter, would likely lead to increased tension and quarrels, the domain of the new moon opposition. Keep in mind though, these two influences are not overly powerful and you see the back of them by the end of this month.
Decan 3 Scorpio October 2014 Horoscope
You have just begun an important little phase of life, with the final quarter of 2014 being dominated by Saturn in your decan, lasting from September 20 till the end of December 2014. With no activity from the upcoming eclipses, this Saturn transit remains the dominating force in your horoscopes for the remainder of the year. You will start to notice that you take on a more serious, conservative, or disciplined nature. And this is to be expected because serious issues are arising. In fact you could call this phase a critical turning point in your life. You are dealing with consequences and repercussions. Until relatively recently (about 250 years ago), Saturn was to slowest moving planet known, so in various mythologies throughout the world, Saturn was responsible for some of the things we now associate with Pluto. When the dominant religions took hold, Saturn turned into the devil. But really, Saturn is the wise teacher. the responsible one.
You are now acting more responsibly than usual, applying strict discipline to yourself. This is OK, much better than applying guilt to yourself. Remember this is your transit so try not to take control of others and restructure their lives. Melancholy should be addressed because of the seriousness of this transit. Saturn is also the time lord, so the events materializing in your life now are often the consequences of you efforts over seven year periods. Karma is involved here. MelaAt one extreme you will receive promotions, awards and recognition, or make the final payment on a house loan.
At the other extreme you could get divorced, lose your job or experience some form of restriction or loss. This is neither a positive or negative transit. Loss of a job my be painful in the immediate time-frame, but could lead to something much more satisfying just around the corner. Saturn rewards hard and honest work. Be prepared to stand up and be counted, take on more responsibility, look after family, pay your debts, seek advice of an elder or wise younger person. You may be called on the play the role of mentor. The other significant transit ahead is Jupiter square your decan from October 25 to January 23. I will go ino more detail about this next month.