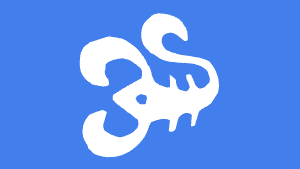 December 2014 Scorpio horoscope with decans for a more accurate forecast. If you are on a cusp, use the free horoscope to find your decan.
Decan 1 Scorpio December 2014 Horoscope
You can look forward to an ideal Christmas this year, but the first half of December presents just one challenge for you. Mars square your decan from December 4 to 18 has the potential to create frustration and anger. Your temper will be shorter than usual and little things will piss you off. Especially from December 4 to 9, it will be important to be more considerate to the feelings of others if you wish to maintain some harmony in your life. Also, try to hold back on being too assertive or bossy.
From December 10 to 19, Venus sextile your decan will help to calm your mood. You should naturally start to feel more affectionate and sympathetic toward those who annoyed you recently. If you can focus on the cuddly side of your nature, those stronger than normal passionate desires from Mars should find fulfillment. Venus sextile Neptune from December 12 to 16 is a particularly good time for romancing, relaxing, and escaping the routine with movies. This is the first of three helpful aspects this month to the longer term Neptune trine your decan.
Mercury is sextile your decan from December 16 to 24. If you have some last-minute presents to buy then now is the time. A quick mind and agile body comes in handy now for errands around town and tidying up. Mercury sextile Neptune from December 18 to 21 is an ideal time for sharing plans and ideas. Inspiration can come via dreams and meditation.
You did well to have the Sun sextile your decan from December 21 to January 1. This transit always comes two months before and after your birthday, marking a period of centeredness and fruition of some goals. Things flow more smoothly with less hassles than normal. The December 22 new moon will emphasize this balanced theme and extend your good run through until the January 20 new moon. The Sun sextile Neptune from December 24 to 28 is perfect for sharing, caring, and escaping the daily routine.
Decan 2 Scorpio December 2014 Horoscope
After a run of excellent transits last month, you hit a hurdle this month in the form of Mars square your decan from December 17 to 31. Although this can cause frustration and anger, it is accompanied by two other transits which will work to make your Christmas less stressful than with this Mars transit alone. The following two helpful transits will show you how to relieve the stress and irritation that Mars could potentially bring.
Venus sextile your decan from December 18 to 27 adds more compassion and affection to the bluntness and directness of Mars. By showing this side of your nature, it will be easier to convert the raw Mars energy into constructive work, being of service to others. This way you can burn up your considerable energy stores safely. Venus aligning with Pluto from December 18 to 22 will greatly deepen and intensify your love nature. Combined with Mars passionate desires, much enjoyment can be had with a willing partner.
Mercury sextile your decan from December 23 to 30 is another great addition to your Christmas transits. It facilitates open and honest communications. So if Mars is making your upset or angry with little things that others do, you will be able to express yourself tactfully and resolve the situation. Your soul-evolving Pluto sextile is activated once more when Mercury aligns with Pluto from December 23 to 26. Conversation will be deep and meaningful. Secrets may be uncovered and great insights are possible from dreams and meditation.
Decan 3 Scorpio December 2014 Horoscope
You have good stars ahead to help you enjoy Christmas 2014. You should already be feeling full of vigor with Mars sextile your decan from November 21 to December 5. Mars sextile Saturn from November 29 to December 4 will allow you to convert this ample energy in constructive work. The results should gain you recognition and even promotion in your career. This is the final chance to take advantage of Saturn in your decan, a year-long transit which comes to an end this month.
You now have a break from shorter transits until Venus sextile your decan from December 26 to January 4. This is ideal for relaxing, sharing and caring over the holidays. You will be feeling and looking your best, and should enjoy receiving and giving gifts at this time. Romance is also possible, at least the chance of catching up with friends and family.
Mercury sextile your decan from December 29 to December 5 is another very sociable influence. When combined with the Venus transit above, it makes for ideal partying conditions as you gain popularity and charisma. Self confidence in social situations is another asset now. Buying and selling should bring in a profit, especially when these two transits overlap, from December 29 to January 4,
The only troubling influence comes from December 30 to January 13 with Mars square your decan. This does have the potential to cause confrontation if you force yourself onto others or act to assertive. Mars opposite Jupiter from December 30 to January 3 will require extra care as you will have a very short fuse. This activation of Jupiter square your decan will exaggerate any tendencies toward risk-taking and over-estimation. Carefull when drinking at new years eve as you may lose control.