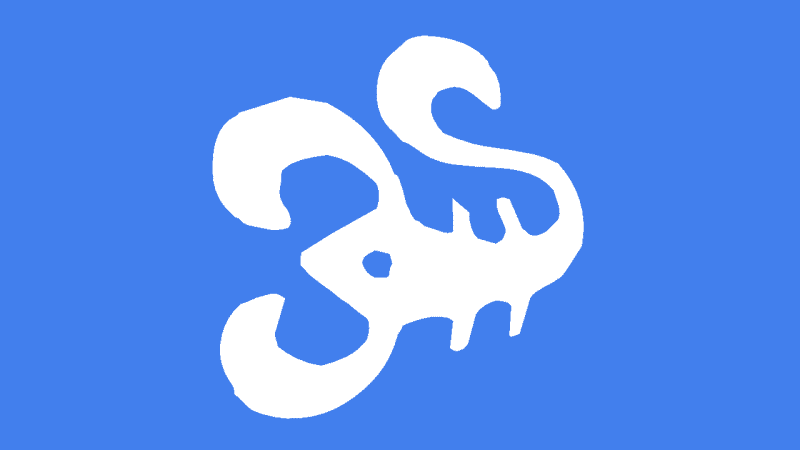 October 2015 Scorpio horoscope with decans for a more accurate forecast. If you are on a cusp, use the free horoscope to find your decan.
Decan 1 Scorpio October 2015 Horoscope
The good conditions of last month get even better in October 2015. Your partner will be especially impressed with this sexy offering, and if single, you have a great chance of finding someone new and just right for you.
Mars sextile your decan from September 24 to October 12 increases your energy and passionate desires. You will be giving off a very attractive energy which is ideal if dating. Your initiative and directness also places you in a good position to advance in your career or succeed in any competitive activities.
Mars opposite Neptune from October 5 to 8 suggests some deception or scandal around you. However, both planets are on your side which means you can use this weakening effect on others to your advantage. You have the courage and energy to take the lead and impress others.
Neptune trine your decan this year is adding to your magnetic allure. This becomes very strong this month, and when strengthened by Mars as above, your level of physical attraction becomes spiritual and sublime.
Venus sextile your decan from October 7 to 20 is another good omen for your love life. It softens your previously very assertive nature and places an emphasis on your affectionate and caring side in relationships. Socializing and dating is favored because of your increased beauty and popularity. Less concern about money should allow you to spend a little extra om entertainment and luxuries.
Venus opposite Neptune from October 15 to 18 may lead to confusion and lack of faith in love relationships. But again, you come off much better with increased charisma and a sultry appeal. Others may come to you for reassurance and sympathy. Empathy and caring are your strong points.
Sun in your decan from October 23 to November 3 means birthday time and focuses your attention on yourself. Your needs and goals are of prime importance and this is a good time to turn over a new leaf and set new goals for the year ahead. You can rely on extra self-confidence and enthusiasm to help in self promotion and the easy attainment of success.
The October 27 Full Moon is an especially good one as it makes it easier for you to turn your dreams into reality. Over the next two weeks, you will be more interested in your partner or finding someone special. Your home and family life should be very supportive, giving you a strong base from which to get to work on your personal goals
Sun trine Neptune from October 29 to November 1 helps you realize that achieving your goals and dreams is of prime importance, before you can be of help to others. This transit will help you set goals to manifest your hopes and dreams for the future. Strong faith and morals means you need not sacrifice your owns needs or level of comfort.
   Scorpio Horoscope 2016 Decan 1
   Previous Scorpio Monthly Horoscope Decan 1
Decan 2 Scorpio October 2015 Horoscope
The September 13 solar eclipse marked a positive turning point and you should already be feeling more optimistic about the future. October 2015 is a powerhouse month, so strap yourself in and get ready for lift off.
Jupiter sextile your decan from September 23 to November 26 brings weeks of happiness and optimism, when good things seem to come more easily. Health and vitality should be high which enables you to take full advantage of this generally very lucky transit. Growth and prosperity are at hand.
Pluto sextile your decan this year means your self-confidence should be very high and you can make huge advances because of increased power and authority. Time to transform your life, get ahead, and promote yourself.
Jupiter trine Pluto all month climaxes on October 11. This combines the best of your long-term transits to make October the best month of this year, probably for many years. Big time success can be achieved in any area of life, but your love life and creativity benefit the most, given the Venus and Mars transits below.
Mars sextile your decan from October 10 to 28 gives a further boost to your ego. Your extreme confidence and courage mean you can go directly after your strongest desires. Sex drive and sex appeal are much higher than normal which is a good omen for your love life. Asserting yourself with confidence at work will win you favors as well.
Mars trine Pluto from October 14 to 17 gives a surge of goal-directed energy which makes you very ambitious at this time. You can be assertive and direct in achieving your desires while still maintaining harmony.
Mars conjunct Jupiter from October 15 to 22 is the ultimate transit of successful actions. Being extremely lucky, nearly anything you start now will succeed. Initiative and energy levels reach a peak. Compete to win.
Venus sextile your decan from October 19 to 30 softens your nature but still maintains the high degree of attractiveness. Extra charisma and popularity make socializing and dating fun and rewarding. This transit is also good for money matters, so you can spend some extra on entertainment and luxuries.
Venus trine Pluto from October 22 to 24 adds intensity and passion to relationships and those things which brings you joy and satisfaction. You should feel more deeply about loved ones and especially your partner. This is a good time for intimate relations due to your increased desire for love and affection. This is just one of the transits this month when finding love comes easy.
Venus conjunct Jupiter from October 24 to 27 is the most looked forward to of all minor transits. It portends love and money, harmony and happiness. You do not have to strive, struggle or work hard. This is a time to enjoy the benefits of the good karma accrued from  your previous good deeds and hard work. Beautiful things are attracted to you.
   Scorpio Horoscope 2016 Decan 1
   Previous Scorpio Monthly Horoscope Decan 1
Decan 3 Scorpio October 2015 Horoscope
The September 13 solar eclipse marked a very positive turn around in your life. You should still be beaming from the extra confidence and enthusiasm from this eclipse, which should stay with you for many months ahead. There are excellent stars ahead for your love life especially. However, that comes later in the month and you may have trouble getting motivated to start with.
Venus square your decan from September 23 to October 9 does increase the need for love and affection, which should go well, but there may be a little friction if you don't get so much back in return. If you have to go to work it may be difficult to get into the groove because you would rather be lazing around enjoying yourself. Socializing and dating will turn out better towards the end of the month.
Mars sextile your decan from October 26 to November 14 really increases self-confidence and energy levels, and also your magnetic attractiveness to others. If you have a pet project or cause you feel strongly about, this is the ideal time to promote it. The attractive energy that you radiate means that sexual relations with a love partner are most rewarding, and if on the market, then go for it!
Venus sextile your decan from October 29 to November 9 is excellent for your love life as this affectionate influence falls totally within the sexy Mars transit. Venus increases your opportunities with love and money. Because of this attractive energy you express, you may well attract new love, gifts and favors, so asking for some help with money would not be out or order.
   Scorpio Horoscope 2016 Decan 3
   Previous Scorpio Monthly Horoscope Decan 3