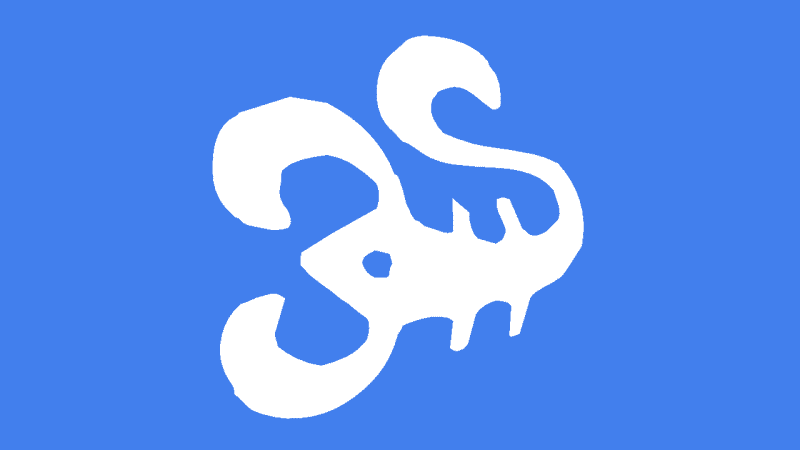 August 2015 Scorpio horoscope with decans for a more accurate forecast. If you are on a cusp, use the free horoscope to find your decan.
Decan 1 Scorpio August 2015 Horoscope
From August 8 until the end of September 2015, Jupiter sextile your decan marks the most fortunate period of the year. This is nearly two whole months of extremely good fortune. You should be feeling optimistic and very satisfied with your lot. Opportunities should arise to increase your wealth, or expand your horizons through study or long distance travel.
You have to wait until later in the month for the lucky streak to fully kick in. And you do enter this month feeling somewhat uncomfortable with the Sun square your decan from July 22 to August 3. The effects of the July 31 full moon will be to extend this confrontational period until the August 14 new moon. During the first two weeks of August you will feel more defensive and emotionally sensitive to any criticism or hostility.
Mars square your decan from August 8 to 25 exacerbates this theme of discord and conflict. You are more easily angered or upset under this aggressive influence. Strong desires will urge you to take risks, but this is no time for rash actions. If you feel the frustration building, try physical workout or work on some project alone. This will reduce the risk of loosing your temper.
Mercury sextile your decan from August 7 to 14 will bring mental clarity and better judgement skills. If the conflict theme around this time is affecting important relationships, then you can use this week to mend bridges. You can also get things off your chest more easily this week, thus also reducing the chance or blowing your cool.
The Sun sextile your decan from August 22 to September 3 signals a very positive turn around. Self confidence and enthusiasm from the Sun are the perfect accompaniment to the high hopes Jupiter is bringing. The best time to try your new luck is from August 24 to 28. On these days, the Sun Jupiter alignment from August 24 to 28 acts like a big magnet to attract god things to you. The August 29 full moon will focus the growth and good fortune on your home and family life. Intimate relationships will also benefit from this growth spurt.
Decan 2 Scorpio August 2015 Horoscope
Apart from a brief reprieve in the middle of August 2015, this looks like being on of the more challenging months of the year in terms of your love life and other close relationships. You may already be feeling the nervous tension of Mercury square your decan from July 27 to August 2. A lack of mental clarity can lead to confusion, not knowing whether to press forward or stand your ground.
Standing your ground is the theme this month with the Sun square your decan from August 2 to 13. It is normal to feel defensive under this influence, as there is an increased likelihood or challenges to your ego or other tests of character. The August 14 new moon will emphasize this confrontation theme and keep it in play up to the solar eclipse on 13 September 2015.
Mercury sextile your decan from August 13 to 20 is the brief reprieve I mentioned earlier. Good judgement and communication skills this week mean you can mend any recently broken bridges. This is also the best time of the month to attend to any important business matters or appointments. Some dark secrets may be revealed from August 14 to 16. Mercury trine Pluto brings out the detective skills of Pluto sextile your decan
Your love life comes under pressure with Venus square your decan from August 18 to September 25. This is a much extended transit because of Venus retrograde all month. You may start to feel this transit as lack of motivation, or increasing difficulty in expressing your love and affection to those you most care about.
Mars square your decan from August 23 to September 10 will increase any tension in your relationships as a lack of patience exacerbates the lazy Venus influence. Your primal desires will be running hot, but lack of tact and social skills could lead to rejection and low self-esteem.
The most critical time to show restraint and take extra care in relationships is from August 30 to September 3. The Venus Mars alignment at this time dramatically increases your need for physical love. If this is not available then don't push your luck. Find some creative outlet or exercise to relieve the tension. If dating then beware of an increased risk of being taken advantage of.
Decan 3 Scorpio August 2015 Horoscope
So much happening in your horoscope this month with a mixture of easy and hard transits, much like last month. Your recent strong urge to get more out of life from Jupiter square your decan ends by August 13.  Complicating this expansion is the contraction of Saturn in your decan until mid September 2015.
You will feel this struggle between the big planets as increased inner tension, not knowing whether to push ahead or hold your ground. Jupiter square Saturn lasts from July 25 to August 13 but climaxes on August 3. You will feel this tension mostly in your love life and with your finances because of Venus square your decan from July 18 to August 21.
The Venus Jupiter alignment square Saturn from August 1 to 7  will exaggerate any feeling you have for others, whether positive or negative. It will also amplify any associated behaviors such as obsession, greed or extravagance. Venus retrograde all month means you may have to deal with some unresolved karma associated with previous relationships. This would be especially important if you are looking to start a new love relationships.
Making matters even more confusing is Mercury square your decan from August 1 to 8, Mercury  joins the Venus Jupiter alignment from August 5 to 8, forming a triple conjunction. Now your thoughts and words are subject to any excessive behaviors. Remember all of these planets square Saturn increase the chance or rejection and disappointment. A very challenging start to the month and difficult for me to interpret.
Helping you out through this difficult time is Mars trine your decan from July 23 to August 10. Your head may still be spinning from all the confused emotions, but at least you can draw on extra strength and courage to get you through. Mars will also increase your sexual attractiveness and passionate desires. This will help break through any barriers like shyness or hesitation when meeting new people or asking someone out on a date.
The outlook remains challenging with the Sun square your decan from August 12 to 23. This will however, be less stressful now that the exaggerating influence of Jupiter has finished. The August 14 new moon extends this testing phase of life through until the solar eclipse on 13 September 2015.
The Sun Venus alignment from August 14 to 16 will again place some added stresses on your intimate relationships. Th remainder of this month is not favorable for starting anything new. Sticking to routine is preferred. This becomes most important during the Sun square Saturn from August 19 to 23. You may have to deal with criticism or problems with superiors.
Just as Mars courage assisted you through the rough patch at the beginning of the month, now Mercury intelligence helps you though the later stages of August 2015. Mercury sextile your decan from August 19 to 28 brings clarity of thought and good judgement. Mercury sextile Saturn from August 25 to 27 is especially good for mending any broken bridges, finalizing plans and negotiations, or seeking advice from elders.