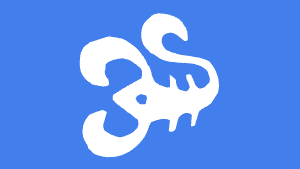 January 2015 Scorpio horoscope with decans for a more accurate forecast. If you are on a cusp, use the free horoscope to find your decan.
Decan 1 Scorpio January 2015
A real mixture of influences this month will keep you busy. A sextile from the Sun which began on December 21, ends on January 1. But the December 22 new moon will prolong this helpful effect until the January 20 new moon. So for the first three weeks of January 2015, you can work hard on achieving your goals. There will be fewer obstacles than later in the month.
From January 3 to 12 however, conditions will be slightly more unfavorable. The combined influences of a Venus square and a Mercury square will add some tension to all relationships. During this period, it would be better to work alone if possible. You won't feel much like socializing and will have some difficulty concentrating. You would rather take it easy and avoid the hassles of life at the moment.
An energizing Mars trine from January 12 to 25 will boost your confidence and initiative. You have another challenging transit starting on January 20, so this makes the best time of the month January 12 to 20. If you have anything important you want to achieve, you should plan it for this week. The moon phase with Mars is a winning combination. You can gain support for your plans and will make a good impression on others. You will be proud and sexually attractive, so making new friends will be easy.
The Sun square your decan from January 20 to 31 heralds the beginning of a more defensive phase of life. The January 20 new moon means this testing phase will last until the February 18 new moon. It is better now to stick to routine rather than push ahead with new projects. There are shorter, more favorable transits in the next four weeks which allow you to have more fun or make progress.
A relaxing Venus trine from January 27 to February 5 is one of these pleasant periods. Normally a lazy influence, the uncomfortable moon phase will jolt you out of your comfort zone in this period. This allows you to make the most of the increased love and affection that is on offer.
Decan 2 Scorpio January 2015
A good month ahead with intense times more than relaxing. The Sun sextile your decan from December 31 to January 11 will put you in a good mood and increase your self-confidence. All relationships should go well, with one exception I will mention shortly.
One of the intense times this month comes from January 1 to 5. The Sun joins Pluto to bring into play your Pluto sextile. There were similar stars to this on Christmas day, but with Mercury instead of the Sun. While communications were the source of the intensity then, now it will be egos involved. You will do well out of any power plays this week.
The January 4 full moon will make your emotions very powerful until January 20. You will have a great deal of influence over your life and that of others. You may be called on to show leadership or guidance when tension rising among friends or coworkers.
This is most likely from January 11 to 20, during a socially awkward Venus square. More effort is needed now to maintain harmony in close relationships and within groups. You have the power to make a difference now. Unfortunately, your communication style will not be a strong point. A Mercury square from January 11 to 31 could scatter your thinking.
Mercury retrograde starting on January 21 will further confuse your thinking. This part of the month is not good for making plans, negotiating or doing business. If you have something important to do this month, then plan it for before January 11.
Even though you have to deal with Mercury retrograde for the rest of the month, a Mars trine from January 24 to February 7 will make the final week of January more enjoyable. Extra charisma and self-confidence will more than make up for any slips of the tongue. You should enjoy anything competitive and physical, including sports like bedroom gymnastic in the nude.
Decan 3 Scorpio January 2015
This should be a good month for you, with only one major disruptive influence. An aggravating Mars square from  December 30 to January 13 will make it hard to control your temper during this period. The exception is up to January 6 with the two sociable planets working for you. A Mercury sextile and Venus sextile will calm down the Mars rage. So up to January 5, you will be pumped up and assertive, but without causing any aggressive or defensive responses in others.
January 6 to 13 will be the most testing period of the month. Your strong primal desires can lead to aggressiveness, and negative responses. It would be better to hold back at the moment. You have better stars ahead for making progress and getting what you want.
The Sun sextile your decan from January 10 to 21 represents the best period of the month for achieving your goals. Your confidence will be high and there will be little resistance to your plans. The January 20 new moon turns this into a very fortunate four-week moon phase, taking you up to the February 18 new moon. The best time for starting new projects in a new moon cycle is the first two weeks. This makes it from January 20 to February 3.
In this fortunate period, a Venus square from January 19 to 28 will slightly take the shine off. This is only a minor influence though, which affects your intimate relationships mainly. If tension rises between you and loved ones, you just need to make a little more effort to make them happy.
Monthly Horoscopes