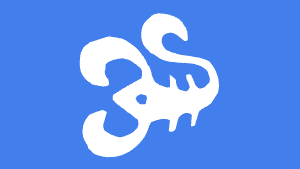 February 2015 Scorpio horoscope with decans for a more accurate forecast. If you are on a cusp, use the free horoscope to find your decan.
Decan 1 Scorpio February 2015
This is a better month than January 2015, but the longest influence is a challenging one with Mercury square your decan. Last month, you had this cause of travel delays and restriction from January 3 to 12. Because of Mercury retrograde, you have this transit again from January 30 to February 26. Mercury retrograde effects everyone, but you will struggle more with the complications than most others. Once Mercury turns direct on February 11, you will still have to take care with what you say, but should not get into arguments as much.
Even in the first week of February 2015, the chance of relationships suffering from errors of judgement is lessened greatly. Venus trine your decan from January 27 to February 5 brings harmony and peace to all relationships, especially your love life. Mercury retrograde can cause difficulties with finances, but Venus will give some reprieve here. Your love life will benefit greatly from Venus conjunct Neptune, between January 30 and February 3. This romantic activation of your dreamy Neptune trine creates ideal conditions for sharing and caring, intimacy and tingling sensations.
The most challenging period of the month comes from February 6 to 17. During this time, the Mercury square is your only transit. The earlier Venus transit will soften its effects, and the following powerful solar transit should nearly negate the Mercury effect. The Sun trine your decan from February 18 to March 1 brings an increase in self-confidence and more ease in getting your own way. Delays and restrictions in self-expression will fade, making this an ideal time to push forward and make gains.
The February 18 new moon will extend this productive phase until the March 20 new moon. The remainder of February is great for starting new projects because of your positive attitude and initiative. Help is likely to come your way for the same reasons. You may wish to take a break from the competitive world between February 23 and 27. On these days, the Sun aligns with Neptune to increase your empathy and compassion. Spiritual insights and blessings are rewards for putting others first.
Decan 2 Scorpio February 2015
Conflicting influences this month will force you out of your comfort zone in order to improve your personal and professional skills. In the first half of February 2015, the uncomfortable influence comes from the Sun square your decan, between January 30 and February 10. The February 3 full moon will make you more emotionally sensitive to any challenges you face from other people. The tests of character are more likely to come from men and superiors. The Sun opposite Jupiter from February 4 to 8 represents the toughest challenge of the entire month. A test of faith is possible during this activation of Jupiter square your decan.
During this testing phase, you can rely on extra energy and a competitive spirit. Mars trine your decan from January 24 to February 7 also increases you sexual attractiveness which you can use to your advantage. Another factor making this first half of February run more smoothly is Venus trine your decan from February 4 to 13. This is especially fortunate for your love life and relationships in general. With the challenging full moon forcing you out of your comfort zone, Venus and Mars could bring new friends into your life that you normally would not encounter. Venus sextile Pluto from February 6 to 10 activates your transforming Pluto sextile. Relationships should deepen during this period, with any new romance having a compulsive and intense fee to it.
Last month, from January 11 to 31, you dealt with some delays and mixed messages due to Mercury square your decan. Because Mercury turned retrograde back then, you have this transit once more from February 25 to March 6. Mercury will be moving forward now, so communication problems and lack of judgement should prove less problematic. Issues that caused confusion back in January will resurface now, with new information available to help you navigate your way. Mental stress and poor judgement will still tangle you up, so avoid making important decisions or bold statements.
Decan 3 Scorpio February 2015
You have good stars this month, though the February 18 new moon does indicate a more challenging end to the month. There are three positives which make the first few weeks of February 2015 ideal for pushing ahead with your goals and making a big impression. Firstly, the helpful influence of the January 20 new moon remains effective until the February 18 new moon. This moon phase brings harmony to all relationships. Less resistance from others means it is easier to achieve your goals during this period. Your professional life in particular should bring gains, with assistance from men and superiors.
The second bonus feature to the start of this month is Mars trine your decan from February 6 to 20. This is a real energy booster which increased self-confidence, initiative and sex appeal. Your desire to win will be a driving factor, and competition should be enjoyable. This can range from work, to sport and even sexual conquest. This is a winning transit, especially on top of the productive moon phase. You can make a good impression with your positive attitude. Being direct will also win you favors, so ask for exactly what you want.
To top it all off, Venus trine your decan from February 12 to 21 will enhance your attractiveness. Your love life is obviously a big winner with this combination of the planets of love and sex. Your partner will appreciate the energy and passion you have for loving. If single, then this is one of the better times you will experience for attracting the ideal mate.
Things take a turn from the February 18 new moon because ist falls during the Sun square your decan (February 9 to 19). From now until the March 20 new moon, you may experience more resistance to your plans. Relationships could feel the strain as you face the routine dramas of life. It is better to plan holidays or important projects for earlier this month when the going is much easier.
Monthly Horoscopes