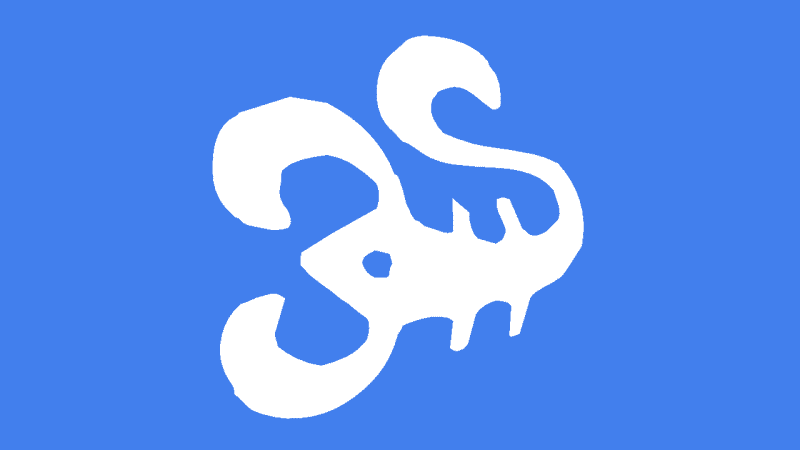 September 2015 Scorpio horoscope with decans for a more accurate forecast. If you are on a cusp, use the free horoscope to find your decan.
Decan 1 Scorpio September 2015 Horoscope
You have very good stars ahead this month starting with the Sun sextile your decan from August 22 to September 3. This brings power of personal expression which helps in self promotion and the achievement of goals. This progressive transit culminates with the August 29 full moon, which focuses your energy on home and family plus your intimate relationships. You may feel more emotional and sensitive for the next two weeks, as this moon phase lasts until the September 13 solar eclipse.
The full moon is especially fortunate for you as it activates your two longer term transits, both of which are fortunate in nature. Jupiter sextile your decan is your lucky streak which lasts from August 8 to September 30. Neptune trine your decan is promoting spiritual growth and lasts until January 2017.
The full moon straddles Jupiter opposite Neptune, a challenging influence which lasts all month and peaks on September 17. Most others will struggle with the extremes of beliefs and negative behaviors, but not you. With such helpful aspects to your decan, your fortunate growth phase will take on more of a spiritual nature. There will be opportunities to see your dreams turn into reality, without necessarily sacrificing your material needs.
Mars sextile your decan from September 24 to October 12 enables you to go after your desires, to get what you want without having to face much opposition. You can take the initiative and start projects with a high probability of success because you give it your all and people will take notice. Increased sex drive and physical attractiveness is a good omen for passionate interactions.
   Scorpio Horoscope 2015 Decan 1
   Previous Scorpio Monthly Horoscope Decan 1
Decan 2 Scorpio September 2015 Horoscope
August was one of the more challenging months of the year in terms of your love life and other close relationships. Challenging influences from Venus and Mars continue for some time, and the August 14 new moon increases the likelihood or upsetting conflict. Thankfully, this confrontational moon phase ends with the September 13 solar eclipse, which itself marks a big turning point in your life.
Before we get to that and more good news, you must deal with the unsettling influence of Mars square your decan until September 10, and Venus square your decan to September 25. The lazy influence of Venus is so much longer than usual because of Venus retrograde, which ends on September 6.
The combined negative influence of these relationship planets adds much stress to your love life, especially if there are any underlying problems. In order to maintain some semblance of harmony, you will need to make an extra effort to show more affection and be patience with loved ones. This becomes most critical during the Venus Mars alignment from August 30 to September 3.
A greater ability to express your concerns comes with the Sun sextile your decan from September 2 to 13. Sun trine Pluto from September 4 to 6 offers the best opportunity in this early part of the month to make a positive transformation regarding relationship dynamics. Pluto sextile your decan all year is giving you increased personal power and influence over the outcomes in your life.
The confidence building solar transit culminates with the September 13 solar eclipse. As mentioned in your 2015 horoscope, this eclipse heralds the beginning or a very prosperous end to the year and gives power of personal expression, helping in self promotion and the achievement of goals. Combined with the power of Pluto, you should have endless determination and drive.
Your luck now receives a giant boost with Jupiter sextile your decan lasting from September 23 to November 26. This is one of the most fortunate of all transits. It promotes personal, professional and spiritual growth, through travel, studies and wealth accumulation. It is hard to imagine your confidence and optimism being even higher, but this remarkable grouping of transits should do just that.
   Scorpio Horoscope 2015 Decan 1
   Previous Scorpio Monthly Horoscope Decan 1
Decan 3 Scorpio September 2015 Horoscope
Much the same as recent months, you have a mixed offering for September 2015. There are some testing moments ahead associated with your love life, but you will gain confidence and a strong sense of propose from a solar eclipse in the middle of this month.
The August 14 new moon created a confrontational environment making it difficult to get ahead. The test and challenges of this moon phase will evaporate once the September 13 solar eclipse kicks in. However, Mars square your decan from September 8 to 26 will also create a deal of frustration and anger. The more you try to assert yourself under this abrasive influence, the more resistance you face.
Sun sextile your decan from September 12 to 23 will alleviate much of the angst created by Mars. This confidence building transit is boosted by the September 13 solar eclipse, which continues the positive background influence this year. The increase in vitality and enthusiasm from the eclipse will stay with you until the March 2016 solar eclipse. This is an excellent time to get on make real progress with the things in life that mean a lot to you, work, relationships and longer term goals.
Just like Mars, Venus square your decan from September 23 to October 9 creates tension in your love life. Because of Venus retrograde, you had this Venus transit back in July/August. Any unresolved relationship issues from back then are likely to resurface now. Venus turns direct on September 6, so at least this takes away any added complications you faced the last month.
Sun sextile Saturn from September 22 to 24 is a great time to set to work on your longer term goals. This is the final activation of Saturn in your decan, which concludes by the end of the month. You should attend to as many important duties as you can in these few days because the rest of the month is not so easy.
Mars square Saturn from September 24 to 29 is not a winning transit, and the best approach now is a defensive one. Instead of starting new projects or hunting down your desires, it is better to concentrate on holding onto what you already have. Rejection or limitations will internalize the hot Mars energy and this can result in problems. Patience and plodding hard work will get you there.
   Scorpio Horoscope 2015 Decan 3
   Previous Scorpio Monthly Horoscope Decan 3