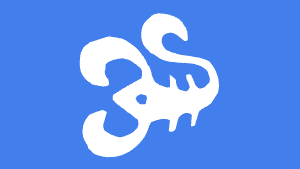 November 2014 Scorpio horoscope with decans for a more accurate forecast. If you are on a cusp, use the free horoscope to find your decan.
Decan 1 Scorpio Horoscope November 2014
As mentioned last month, the Sun in your decan from October 23 to November 3 is most powerful due to the October 23 solar eclipse. This birthday boost in personal power and effectiveness is a great way to start another productive month. Also continuing from last month is Mars sextile your decan, giving a boost to energy levels and your libido. This sexy influence began on October 24 and lasts until November 9. Mars sextile Neptune from October 29 to November 5 enables you to passionately follow your strong desires with success. The positive activation of you long term Neptune transit lets you experience physical relationships with more spiritual understanding and depth.
Mercury is in your decan from November 8 to 15, giving a penetrating mind and resulting in increased interaction with other people. Your persuasive communication style can be put to use in negotiating a better deal, asking for a raise or applying for a new job. Mercury trine Neptune on November 11 and 12 is the ideal time to talk about sensitive issues with friends and family. There will be more mutual compassion and empathy on both sides. You can also use the couple of days to further your studies of any occult subjects like astrology or Tarot.
Decan 2 Scorpio Horoscope November 2014
Venus in your decan from November 1 to 9 will increase your need for love and affection. Venus sextile Pluto from October 31 to November 2 will further intensify this longing and add depth to intimate relationships. This is just the first activation of your transforming Pluto transit this month, with the following three transits all poking Pluto into action. Happy birthday with the Sun in your decan from November 2 to 12, or as some astrologers like to say, happy solar return! The Sun sextile Pluto from November 2 to 5 greatly increased your personal power and effectiveness, not only for this week but for the entire year ahead. The November 6 full moon at birthday time will make you more emotional and sensitive for the year ahead as well, with more of a focus on the home and family.
From November 8 to 22, Mars sextile your decan will increase your passionate desires. Increased attractiveness plus high energy levels mean you can accomplish many things at this time. Mars conjunct Pluto from November 8 to 12, will send your primal urges through the roof. Remember that not many people in your life right now will have the same degree of enthusiasm. Mercury in your decan from November 14 to 22 comes during the same time as the energetic Mars influence. Now you can engage in more intellectual pursuits to further you cause. Mercury sextile Pluto from November 15 to 17 is the perfect time to turns things your way. Such power of personal expression will lead to deals turning in your favor, so sign on the dotted line and buy low, sell high!
Decan 3 Scorpio Horoscope November 2014
This is a complex month ahead resulting from two major influences. As touched on last month, Jupiter is square your decan from October 25 to January 23. The urge now is to increase your wealth and get more out of life. This conflicts with Saturn in your decan until the end of December 2014. Jupiter want to rush ahead and expand, while Saturn want to hold back and economise. Timing is very important this month, depending on the activation of these two long-term transits by the inner planets.
Birthday time means the Sun is in your decan from November 11 to 22. This is always an intense time of year with increased self confidence and an urge to make big plans for your personal new year. The Sun square Jupiter from November 12 to 14 means your urge to splurge should be controlled. Avoid boasting or overspending on these days. The Sun conjunct Saturn from November 16 to 20 means you should respect authority, and take on more of a leadership or guiding role at home and work. The November 22 new moon coming in your birthday week will make these things just mentioned, important themes for the following year.
Mars sextile your decan from November 21 to December 5 provides a tremendous boost to your energy and sexuality. You can be forward in going after what you want without offending or upsetting others, In fact, your attitude will gain you support from dominant types of people. Mercury in your decan from November 21 to 28 turns your interest to mental work like studies and business matters. Mercury sextile Mars from November 19 to 23 is a great opportunity to be direct in communications and ask for a raise or apply for a new job. Starting business matters and signing contracts are favored. Mercury square Jupiter from November 22 to 24 will require some tact as not to offend others. Do not overestimate your resources. Mercury conjunct Saturn from November 24 to 26 is the time for serious discussions and making sure all your bills are paid.