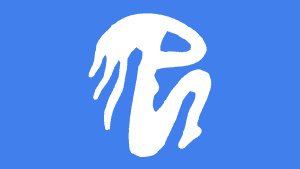 March 2015 Virgo horoscope with decans for a more accurate forecast. If you are on a cusp, use the free horoscope to find your decan.
Decan 1 Virgo March 2015 Horoscope
Your stars for the last couple of months have been fairly, but you will notice things start to turn around for you mid March 2015. The very challenging February 17 new moon will continue its confrontational influence until the March 20 solar eclipse. You may have to deal with attacks on your reputation or domestic issues which sap your self-confidence.
The most difficult time this months comes with an anxious Mercury opposition from March 12 to 20. This will not help when it comes to relationship disputes as your thinking can become clouded. This together with poor judgement rules out making any important decisions at the moment, so try to postpone any business dealing or negotiations.
The most critical period to take care is when,Mercury squares Saturn from March 14 to 17. You must retreat when you feel threatened or are provokes. Arguing now will only end in defeat and low moods because of Saturn square your decan. This blocking influence is drawn out for the rest of the year because Saturn retrograde begins on March 14.
Peace and good will relieve the tension with Venus trine your decan from March 16 to 26. This will heighten your mod and let you enjoy the company of friends and family. Romance is a real prospect with Venus sextile Neptune from March 22 to 25. Your Neptune opposition has been causing some confusion this year but now at least you can rely on your intuition when it comes to your love life. The outlook gets even better with Mars trine your decan from March 30 to the 15th of April 2015. This is a high energy, sexy influence. Ideal for work and play.
Decan 2 Virgo March 2015 Horoscope
The last six weeks has been tougher on you than usual. Conditions improve later this month, and even the challenging transits early on have a silver lining. The major impediment to progress this month is the Sun opposite your decan from February 28 to March 11. Other people in your professional life could oppose your efforts and challenge who you are. If so, you will be forced to fight to express your true identity and to reach your goals.
The March 5 full moon in the middle of your decan will make you more emotionally sensitive to any confrontation for the next two weeks. However, you can rely on the support from your family and close friends. Another big plus with this full moon is a helpful trine aspect to the power planet Pluto. From now until the March 20 solar eclipse, this full moon activation of Pluto trine your decan gives you all the power, influence and endurance to get on top of your competition. This is also an excellent time to address any negative habits or addictions which have been holding you back from reaching your full potential.
A Mercury opposition from March 19 to 26 will increase the tempo of your life which may lead to some mental anxiety and confusion. It is not the best time for making important decisions, but March 21 to 23 offers a chance to uncover some secrets or buried parts of your mind. Mercury sextile Pluto on these days is good for psychological self-analysis, or seeking help in this area from a professional.
Venus trine your decan from the 25th of March to the 3rd of April 2015 is the best period of the month for you, especially concerning love and money. This is a peaceful and affectionate influence which favors relaxing, taking a short break or socializing. Existing relations will grow deeper from March 29 to 31 with Venus trine Pluto.
Decan 3 Virgo March 2015 Horoscope
Have you been struggling to keep your head above water lately? My birthday is September 29 and I sure have been. The challenges we faced in February have been preparing us for some big changes in the months ahead. Something in our lives is not working as it should, so events or circumstances ahead will force us to take corrective action. It may get tough but we will reap the benefits by September 2015.
The Sun opposite your decan from March 10 to 21 includes the March 20 solar eclipse. A solar eclipse six months from your birthday signals a crisis point where a good look at yourself. Once the weak point is identified, then the work begins to eliminate the negatives and rebuild so you can forge ahead. You have already addressed some relationships issues and problems with energy and motivation, now it is time to get to the core of the problem.
As mentioned in your 2015 horoscope, the March 20 solar eclipse opposite your decan "will take some work to navigate. Your ego and your will may get in the way of achieving what you want. You could feel like you are banging your head against a brick wall because other people just don't make things easy for you. The risk of confrontation is higher now than normal".
Mercury opposite your decan from March 25 to 31 will bring any confrontations or relationship issues to a head. You will have to dig deep to remain centered and patient now because this transit can lead to lack of concentration and poor judgement. Listen and learn as much as you can but try to keep your mouth shut. You will hear things you do not like but must take it all in so you have the necessary information to address some weak spot in your thinking and communication style. Better transits ahead will then allow for the real work to begin.
Monthly Horoscopes