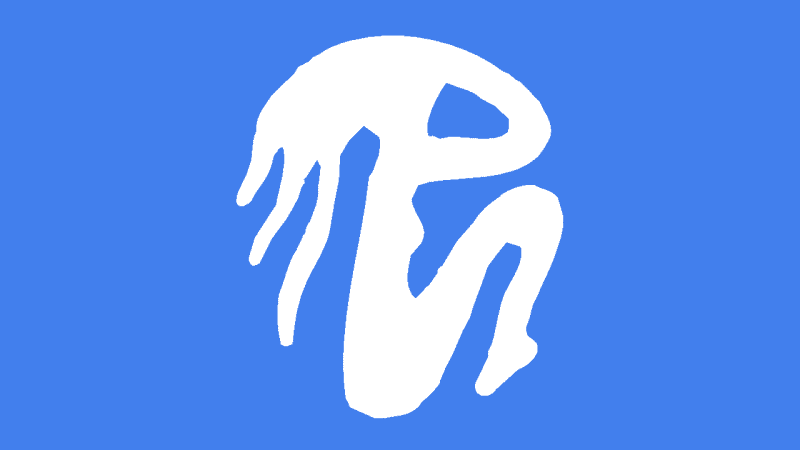 May 2015 Virgo horoscope with decans for a more accurate forecast. If you are on a cusp, use the free horoscope to find your decan.
Decan 1 Virgo May 2015 Horoscope
The positive conditions of last month fairly well desert you in May 2015. There is some relief from a loving Venus transit but you sure have a series of more challenging influences to deal with. Each of the three short-term testing transits link up with your two long-term challenging transit. I will briefly recap on the year-long influences because this month is probably the most difficult one you face this year.
Saturn square your decan is causing frustration as you face delays and other restrictions in your life. Making progress takes a lot more effort and you may prefer sticking to routine to avoid defeats and losses. Neptune opposite your decan is the source of any confusion and misunderstanding this year. It has a weakening effect which can lead to low self-esteem, lack of focus and disappointment. Together, fear and discouragement are major battles for you to get to grips with.
Mercury square your decan from May 1 to 11 will  increase the potential for negative thinking and confusion. Mercury opposite Saturn from May 2 to 4 increases the risk of depressive moods and bad news. Mercury square Neptune from May 8 to 11 increases the risk of scandal and deception. Be sure to be very clear when talking to others so there is no chance of misinterpretation. Avoid making important decisions or signing contracts. Mercury turns retrograde on May 18 so you revisit this transit later in the month.
Venus sextile your decan  May 7 to 17 is the bright spot this month. You should start to feel better about yourself and enjoy harmonious relationships. This calming influence will negate some of the problems caused in the first week of Mars square your decan (May 10 to 27).
Mars will increase you primal desires but also your level of frustration and anger. Although you may be more passionate and driven, others are more likely to stand in your way or deprive you of what you so badly want. Extra patience and self-control is required with Mars opposite Saturn from May 12 to 18. If challenged you will do better by retreating. This is a good time to sharpen knives.
The Sun square your decan from 20 May to 1 June 2015 exacerbates the frustration caused by Mars. Ego challenges are likely so it would be wise not to push your agenda or be too direct. The most testing period of the whole month will be from May 20 to 27, as the Sun opposes Saturn, and Mars squares Neptune. Defeat and disappointment are likely unless you stick to routine and back down from any provocation.
Mercury retrograde brings back the confusion and poor judgement from 27 May to 21 June 2015. The most testing time mentally will be from May 28 until June 1. During this time, the Sun aligns with Mercury and both harshly aspect your weakening Neptune transit. On these days you should definitely avoid making major decisions, agreeing to any proposals, or doing any business. You would lose ground and be taken advantage of in any negotiations or trades. Sorry to bring such troubling news this month. Go over the critical dates to avoid certain things and you should come out unscathed. This is a very rare cosmic crapfest to wade through.
Decan 2 Virgo May 2015 Horoscope
A mix of good and bad but better than average stars for you this month. The major good news comes from the Sun trine your decan between May 1 and 11. This brings harmonious relationships because of an inner feeling of calm and balance. Things will flow more easily in all areas of life with fewer obstacles to getting ahead.
The full moon on May 3 will boost the positives, making you more emotionally fulfilled. There will be more of an emphasis in the next two weeks on your home and family life, with a special focus on your close relationships. You can rely on more nourishment and support to help deal with some negatives ahead. The Sun trine Pluto from May 5 to 8 will intensify your emotions and deepen relationships. Pluto trine your decan is allowing for personal transformation though psychological self-analysis.
Mercury square your decan from May 9 to 29 is the major drawback this month as it brings mental confusion and poor judgement skills. This is a longer transit than usual because Mercury turns retrograde on May 18. During this whole transit, you should take extra care with what you say, avoid making important decisions or seek professional advice. This becomes most critical for the few days around the 18th when Mercury stops still.
Venus sextile your decan from May 16 yo 27 will take the edge off the worst of the Mercury transit. It will be especially useful when socializing and talking to friends. Venus increases your popularity and attractiveness. Social charm and tact should make up for any Mercury blunders. Venus opposite Pluto from May 20 to 22 may bring up issues involving jealousy or obsessiveness in relationships. Nothing too serious though and it may even be a healthy sign to give you a lift.
The outlook is for some frustration and aggravation ahead with Mars square your decan from 27 May to 11 June 2015. Thankfully, Mercury retrograde is no longer affecting you. To best deal with this raw Mars energy, avoid pushing yourself too hard and back down if provoked or challenged. This is not a winning transit so it would be better to stick to routine and wait for better stars ahead to chase your strong desires.
Decan 3 Virgo May 2015 Horoscope
Another good-looking month is in store for you. In fact, the only challenge comes from a Venus transit which is a carry over from last month. Also carrying over is Mars trine your decan from  April 27 to May 13. This promises a high-energy and sexy couple of weeks. The effect on your love life will be very interesting because you also have Venus square your decan from April 28 to May 8.
So for this first week of May, your strong primal desires and passions will make you physically attractive, but some indifference from Venus will tend to make you cocky or appearing not so interested. Altogether you can make this week a good one for you love life if you make some effort to be more caring and affectionate..
The second week is great for showing your initiative and making a big impression at work or school. Your directness and confidence will impress the boss. Starting new projects is favored for the rest of the month but best results should come following the new moon on the 18th. Work hard and play hard, Mars promises success by taking bold actions.
The Sun trine your decan from May 10 to 21 brings the best stars you have had for a while. Enthusiasm, charisma, balance and confidence make reaching you goals much easier now. All relationships should be harmonious and you can expect help from other people, especially men and superiors. Previous obstacles to progress should fade away. The new moon on May 18 enhances these positives and prolongs this productive phase of life well into June 2015. The best time for turning over a new leaf or getting new projects of the ground is during the two weeks following the new moon. .
Venus sextile your decan from 26 May to 6 June 2015 comes within the helpful moon phase, so your love life should flourish during this period. To your confidence and emotional balance you can add increased attractiveness and popularity. All socializing is favored and hosting a gathering of friends or family will seem effortless. Existing relationships can be sparked up, and if dating, these are excellent stars for finding a perfect match.