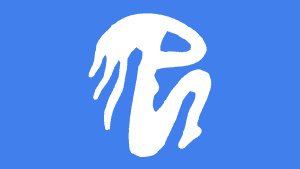 February 2015 Virgo horoscope with decans for a more accurate forecast. If you are on a cusp, use the free horoscope to find your decan.
Decan 1 Virgo February 2015
More frustration to deal with this month from two opposition transits. Competition will be an issue as other people or events try to find chinks in your armour. This always happens with the Sun every February, being six months from your birthday. You also have a Venus opposition to start the month. This is like a turning point, half way through your personal new year where you are forced to re asses your goals and work out whether you need to make any changes.
Venus opposite your decan from January 27 to February 5 will place extra strain on your intimate relationships. If you are involved with someone special, any tension that has been building over the last six months will rise to the surface. It may show itself slowly, or in a sinister way leading to confusion and accusations. Venus conjunct Neptune from January 30 to February 3 suggests that something has been hidden, or a major misunderstanding has occurred. If single, then be suspicious of any proposals now as there could be ulterior motives due to Venus activating your Neptune opposition.
An opposition from the Sun from February 18 to March 1 will be felt strongly because of the February 18 new moon. If others confront you then it is a sign you have been pushing too hard in the wrong direction. Negative responses and realization of any dead-ends will come from February 21 to 25. The Sun square Saturn will reveal the blocking influence of Saturn square your decan. Any dishonesty or underhand tactics that have been blocking progress will become apparent when the Sun aligns with Neptune from February 23 to 27.
Decan 2 Virgo February 2015
The testing end to last month continues into February 2015. A confrontational environment will exist around you for the first half of this month. This is because you have two oppositions, which can make you feel like everyone is ganging up on you. With a little effort, you can reduce the risk of arguments or aggressive responses and enjoy the remainder of the month care-free.
Mars opposite your decan from January 24 to February 7 increases your initiative and directness, but this can make others feel threatened. This is not the time for going on the offensive. It would only waste your already depleted energy reserves. To avoid anger and resentment, it would be better to take it easy and stick to routine as much as possible. Do what you have to at work and keep the boss happy. At home, an upcoming Venus transit will require more tact when dealing with loved ones.
Venus opposite your decan from February 4 to 13 is not a strong influence but may cause problems during the aggravating Mars transit. Between February 4 and 7, your love life could come under a lot of pressure. It is likely that your partner or other close friends will think you are being lazy or don't care about them. If so, it is because you are going through a low energy period where motivation is hard to come by. Making a little extra effort to let them know you care, should resolve any disputes. Venus sextile Pluto from February 6 to 10 will intensify your need for love and affection. You can use this activation of your Pluto trine to take relationships to a higher level.
Decan 3 Virgo February 2015
Two oppositions this month will make the going tougher than you have had recently. A trine from the new moon last month will help with any difficulties you do face ahead. This harmonizing and balancing moon phase will last until the February 18 new moon. That covers the majority of the difficult transits that lay ahead.
Mars opposite your decan from February 6 to 20 is the strongest influence this month and the most difficult to negotiate. Inflation of your ego combined with a lack of tact, can lead to aggressive responses if you try to assert yourself. You may feel the need to assert yourself too, as there is the possibility of other people challenging your plans or goals. It would be wise not to react to any provocation because this is not a winning transit. Opt for some safe physical outlet if you feel anger or resentment building. The positive moon phase favors going with the flow and relaxing. This is your best option during the aggravating Mars transit.
Venus opposite your decan from February 12 to 21 will be the most difficult period this month as it falls with the abrasive Mars transit. While Mars will cause abruptness and anger, Venus will cause a lack of social graces and an apathetic attitude. This combination is a particular worry when it comes to your love life, as Venus is the planet of love and Mars is the planet of sex. You may feel pressured by loved ones to make more of an effort to please. You should take any advice like this if you want to maintain harmony in your life during this period.
Monthly Horoscopes