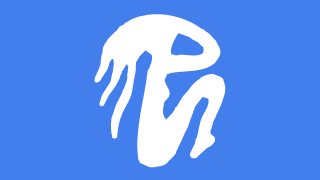 November 2014 Virgo horoscope with decans for a more accurate forecast. If you are on a cusp, use the free horoscope to find your decan.
Decan 1 Virgo Horoscope November 2014
The good run you have had of late continues early this month. From then on I'm afraid, the going gets a little tougher. The Sun sextile your decan which started on October 23, continues until November 3. Boosted by the October 23 solar eclipse, this creates very favorable conditions for attaining your professional goals for months ahead. Although you do have some challenges later this month, the continuing influence of the favorable eclipse will take the hard edges off.
Mercury sextile your decan from November 8 to 15 brings clarity of thought and excellent communication skills. If there is something important that needs doing this month, then try and squeeze it in during this Mercury transit. Mercury trine Neptune on November 11 and 12 is ideal for sharing your more spiritual side with family and friends. This is the first of three aspects to your Neptune opposition this month, with the next two being more problematic.
Venus square your decan from November 16 to 25 begins the more testing period of the month. You may feel lazy during this period, and will need to make extra effort to maintain harmony in intimate relationships. Beware of deception in love relationships, when Venus is square Neptune from November 19 to 22.
The Sun square your decan from November 21 to December 2 may leave you feeling drained and demoralized. There is the potential for ego conflicts, especially with superiors. Be on guard for deception and confusion from November 25 to 28 with the Sun square Neptune. Mercury square your decan from November 27 to December 4 represents a testing time for your frame of mind. You may feel rushed and confused, so avoid making important decisions now. During Mercury square Neptune on November 30 and December 1, it will be critical to avoid making bold statements. Avoid all buying and selling, and watch out for fraud and scandal.
Decan 2 Virgo Horoscope November 2014
A much better outlook for this month than you had for October. Much positive transformation is in store with some powerful activation of your long-term Pluto transit. From November 1 to 9, Venus sextile your decan should put you in the mood for lovin. During Venus sextile Pluto from October 31 to November 3, your affections could become intense. Any new relationships formed now would be very karmic and profound.
The Sun sextile your decan from November 2 to 12 will make it easier to get ahead in life. Your personal power and influence will strengthen from November 2 to 5 with the Sun sextile Pluto. The November 6 full moon will focus the good conditions on your home and family life. You will be more sensitive and compassionate than usual.
Mars trine your decan from November 8 to 22 heightens your sexual urges and increases your drive to succeed. This is a good time to take the initiative and impress the boss or a potential lover. Mars conjunct Pluto from November 8 to 12 results in a staggering increase in your primal desires. Your power to influence the outcomes in your life is also increased.
The final beneficial transit this month is from November 14 to 22 with Mercury sextile your decan. Mental powers are increased so this is prime time for negotiating a better deal, asking for a raise or seeking new employment. During Mercury sextile Mars from November 19 to 22, you can be direct in your communication style without getting others offside. From November 24 to December 3, Venus square your decan has a lazy influence. I think you deserve to slacken of for a while after such a hectic month.
Decan 3 Virgo Horoscope November 2014
This is an even better month than the previous one. All good ones and no baddies. Venus sextile your decan from November 8 to 17 starts you off in an affectionate mood. If it is stability in a relationship you are after, then Venus conjunct Saturn from November 11 to 14 is something to look forward to. Any new relationships started now will be enduring. This is the first activation this month of your stabilizing Saturn transit, which remains in place until the end of the year.
The other Saturn influence this month comes during the confidence boosting Sun sextile, from November 11 to 22. You can more easily achieve your goals now as there will be less resistance, and even some assistance from others. The Sun conjunct Saturn from November 16 to 20 is prime time to show off your leadership qualities. It is also a good time to take on more responsibility or act as a mentor to others. The November 22 new moon will extend this productive phase until the new moon on December 22.
Mars trine your decan from November 21 to December 5 will greatly increase your energy levels and your sexual desires. Fortunately, your physical attractiveness is enhanced at the same time, to make the dating game more successful. If paired up, then you can enjoy passionate experiences with your lover. From November 21 to 28, Mercury sextile your decan increases mental powers. Coming during the Mars transit, you have a great opportunity to promote your ideas and succeed. Time to ask for favors, hand in applications, or initiate new business projects.