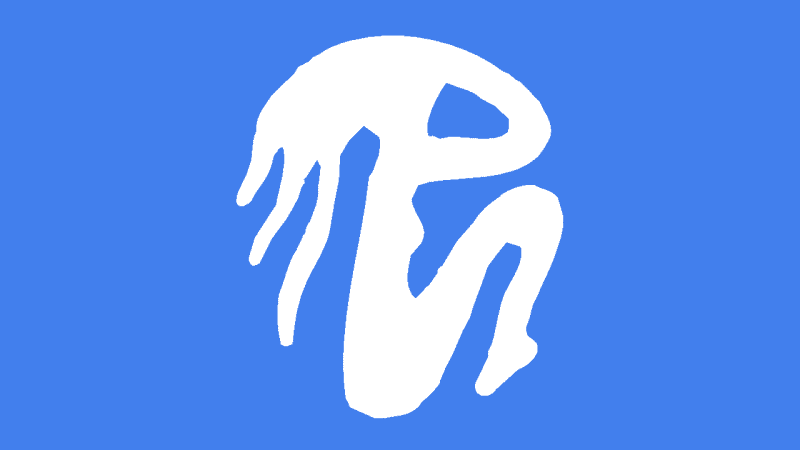 October 2015 Virgo horoscope with decans for a more accurate forecast. If you are on a cusp, use the free horoscope to find your decan.
Decan 1 Virgo October 2015 Horoscope
Your love life comes in for some special attention this month. The planets of love and sex, Venus and Mars, both move through your decan to spice up your life. A dreamy full moon late in October keeps the outlook very promising. However, you must be prepared for some hard times due to the influence of longer term challenging transits.
Neptune opposite your decan this year can make it difficult to focus on your goals. You may feel as if you are losing direction. Suspicion, mistrust, paranoia and hypochondria are symptoms of this confusing transit.
Saturn square your decan until December 25 is having a more direct and noticeable effect. This is one of the most difficult of all transits in astrology, with delays and limitations leading to frustration and disappointment.
Mars in your decan from September 24 to October 12 is the ultimate transit for increased sex drive and physical attraction. Extra strength and courage can be put to use in chasing your goals and competing in the business world or sporting arena. However, being too assertive or demanding will reduce your odds of success.
Mars opposite Neptune from October 5 to 8 can bring discouragement, weakness, and feelings of inadequacy. This is a low point in your energy regarding sexuality and competitiveness. This is not the time to be striving hard for success, as you would come up against strong opposition and your chance of winning is not good.
Venus in your decan from October 7 to 20 heightens your feelings of love and affection. This has an even more positive influence on your love life than Mars. Increased attractiveness and popularity should bring compliments and admirers to your door. A good time for dating and improving existing relationships, so long as you take note of the following complications.
Venus square Saturn from October 9 to 12 can add stress to intimate relationships due to negative feelings, distance, or other relationship problems. Most of these hindrances will stem from your own fears or criticisms, but you may face the same from others.
Venus opposite Neptune from October 15 to 18 has the potential to cause problems with relationships and finances. You are more likely under this confusing and deceptive influence, to fall victim to predators who seek to take advantage of your caring and accepting nature.
Sun sextile your decan from October 23 to November 3 gives a nice boost to your confidence levels, which may have taken a beating from Saturn and Neptune lately. Help from friends and superiors make achieving your goals easier. All relationships should enjoy a period of increased harmony.
The October 27 Full Moon extends this helpful influence until November 11. It will have a positive effect on your emotions, bringing inner balance and general well-being. There will be a greater focus on your home and family life in the following weeks, with your closest relationships bringing nourishment and fulfillment.
Sun trine Neptune from October 29 to November 1 will greatly reduce the confusion and deception from your Neptune transit. Increased mutual understanding and sensitivity can bring tighter bonding to relationships. As with the full moon, you will be chasing your dreams and have a good chance of turning them into reality.
   Virgo Horoscope 2016 Decan 1
   Previous Virgo Monthly Horoscope Decan 1
Decan 2 Virgo October 2015 Horoscope
Virgo decan 2 has the best stars of all the October horoscopes. This month is certainly the highlight of your year and could be the best month for many years. The September 13 solar eclipse around your birthday set the scene for big gains, bringing confidence and ease for the rest of the year.
Jupiter in your decan from September 23 to November 26 is the most fortunate of all influences in astrology, bringing growth and good luck. You should feel larger than life, very optimistic, and keen to experience all you can.
Pluto trine your decan all year is giving increased power and influence, enabling you to make major transformations in all areas of life. Like the eclipse and Jupiter, Pluto is giving extreme self-confidence.
Jupiter trine Pluto all month climaxes on October 11.This marks a major transformation in your life, greatly increasing your power and influence. The transitions on the way could include promotion in your career, leading to increased wealth and power.
These major aspects alone mark a once in a lifetime opportunity. Amazingly, things get even better with Venus and Mars also going through your decan and passing over Jupiter. Aim high because all your strongest desires can be fulfilled, especially in your love life.
Mars in your decan from October 10 to 28 gives all the energy and desire you need to assert yourself and take what you want. Your level of sexual attractiveness and your sex drive should go through the roof.
Mars trine Pluto from October 14 to 17 gives a surge of goal-directed energy which makes you very ambitious. Use your immense power wisely because this degree of attraction and influence could easily go to your head.
Mars conjunct Jupiter from October 15 to 22 is the ultimate transit of successful actions. Feeling super sexy and confident, anything you start now should bring happiness and fulfillment. Compete to win.
Venus in your decan from October 19 to 30 increases your need for love and affection. Your intense sex drive now settles down to a more tender and softer approach. You will still be highly attractive and can win admirers and compliments. This transit is a good omen for money as well as love.
Venus trine Pluto from October 22 to 24 adds intensity and passion to relationships and those things which brings you joy and satisfaction. You should feel more deeply about loved ones and especially your partner. Your attractive pull is both intense and karmic.
Venus conjunct Jupiter from October 24 to 27 portends love and money, harmony and happiness. You do not have to strive, struggle or work hard. This is a time to enjoy the benefits of the good karma accrued from previous good deeds and hard work. Beautiful things are attracted to you.
   Virgo Horoscope 2016 Decan 2
   Previous Virgo Monthly Horoscope Decan 2
Decan 3 Virgo October 2015 Horoscope
October 2015 looks to be one of the better months this year with a special focus on your love life and creativity towards the end of the month. The major theme is one of smooth sailing. While the majority of October has no transits to influence your life, you can focus on the benefits of the September 13 solar eclipse.
As mentioned last month, this eclipse stays active in your solar return chart for another whole year. But its effect will be strongest up until the October 12 new moon. The major theme of the eclipse was the healing of broken hearts. The progress you make with that will set you up for the excited anticipation of what is to come from the new moon.
Mars in your decan from October 26 to November 14 will be worth the wait because it acts in a similar way to the eclipse. It boosts confidence and enthusiasm, energy and initiative. You will be very ambitious and direct in achieving your goals and desires. Usually this transit can signify some aggression, but the harmonious nature of the eclipse is improving all your interactions. Your love life will benefit from increased sex drive and physical attractiveness.
Venus in your decan from October 29 to November 9 is excellent timing because it falls totally within the sexy Mars transit. This more tender and affectionate influence is the perfect accompaniment to Mars, and the best of all combinations for love relationships. New romance is a real possibility during this period. Increased attractiveness and charisma make you very popular. Creativity is also heightened, with this being a great time to start new projects.
   Virgo Horoscope 2016 Decan 3
   Previous Virgo Monthly Horoscope Decan 3