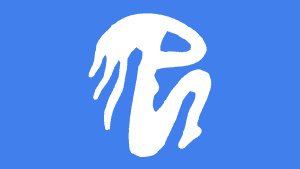 December 2014 Virgo horoscope with decans for a more accurate forecast. If you are on a cusp, use the free horoscope to find your decan.
Decan 1 Virgo December 2014 Horoscope
There are some challenges to wade through this month, but at least they finish early on, starting with the Sun square your decan. This ego-tester began on November 21 and lasts until December 2. It may cause some confrontations or challenges from superiors. These influences may linger because of the November 22 new moon, but I expect other more positive transits to come will outweigh this.
Mercury square your decan from November 27 to December 4 has the potential to cause some negative thinking, especially on top of the testing solar transit. Hold off on any important decisions or bold statements until mid December. One other difficult transit to mention is Saturn square your decan. This restricting influence will continue into next year.
The first of the goodies comes with Venus trine your decan from December 10 to 19. You should notice a nice change in how you relate to others, especially partners and close friends or family. If money has been tight lately, then you can expect things to improve.
Mercury trine your decan from December 16 to 24 adds to the positive shift, with a reduction in any arguments, plus a better frame of mind in general. There are a few days where the Mercury and Venus transits overlap, being December 16 to 19. These days are perfect for resolving any relationships issues. Openness and mutual compassion will allow you to resolve almost anything.
The Sun trine your decan from December 21 to January 1 tops off this good run of transits. Previous hinderance will fade away, your self-confidence and enthusiasm should return. From December 21 to 24, take care of business, schedule meetings and appointments, and sign contracts. This is when the solar and Mercury transits overlap. Finally, the December 22 new moon starts a new, very productive moon phase which will continue your good run at least until the January 20 new moon.
Decan 2 Virgo December 2014 Horoscope
You have excellent stars for the Christmas period, but before then there are a few hurdles to jump. Venus square your decan began on November 24 and continues through until December 3. This is no big drama, usually simply a lazy influence. However it does combine for a few days with the following, a stronger challenging influence.
The Sun square your decan from December 1 to 12 will test your strength of character. Things just seem to take longer, or other people get in your way. You may find it a struggle just to get the routine things done in your day, so it might be worth postponing some important things to later in the month. I'm thinking here of all the holiday shopping, especially as the next transit is not a good omen for business transactions.
Mercury square your decan from December 4 to 12 makes it more difficult to concentrate, and judgement tends to go out the window. This will be especially so when the Sun teams up with Mercury from December 4 to 11. The December 6 full moon will amplify this neurotic combination and extend this stressful period until the December 22 new moon.
Venus trine your decan from December 18 to 27 will ease the pressure considerably, and this is a good period for gift shopping. Relationships will also be more harmonious. Venus conjunct Pluto from December 18 to 22 offers the chance for deep transformations in love relationships. Any new partnership formed now would be intense, even having a karmic or compulsive nature to it. This is because it activates Pluto trine your decan, soul evolution.
Mercury trine your decan from December 23 to 30 comes at just the right time because your mind will be clear. Excellent communication skills and a head for numbers also makes this a good time for shopping in general. Your perfect last-minute shopping window is on December 23 and 24. Mercury conjunct Pluto from December 23 to 26 should result in deep and meaning conversations, with many insights gained, or secrets uncovered.
Decan 3 Virgo December 2014 Horoscope
There are more challenges to overcome this month than in November, but at least there are out-of-the-way by holiday time, and replaced by very sociable influences. The month start off fine, with Mars trine your decan carrying over from November 21. This strong and sexy transit lasts until December 5, giving you ample energy to get on top of work projects and things around the home. The best period for making real progress is from November 29 to December 4, when Mars sextile Saturn marks the final activation of Saturn sextile your decan. This year-long, foundation-building influence ends on December 31.
Venus square your decan from December 2 to 11 is the first of a number of testing transits this month. However, the potential for relationships squabbles or money problems is greatly reduced because of Venus trine Jupiter from December 2 to 6.
Much more testing is the Sun square your decan from December 11 to 22. This occurs six month before and after your birthday, marking a turning point in your goals and ambitions. Others will challenge you on things which are important to you, no doubt causing some irritation. Keep in mind, that they may be pointing out things in your nature or activities that are no longer working in your interest. The December 22 new moon will amplify this effect, especially for those of you born later in Virgo decan 3, like me on September 21.
Mercury square your decan from December 11 to 17 falls right within the challenging solar transit. This is going to make progress much more difficult because it depresses your mental abilities. Not being able to rely on your usual judgement skills, now is no time to be singing contracts, making major purchases, or important decisions. With these things, like the Christmas shopping, I would get them done before this difficult combination of solar and Mercury transits.
Otherwise, try for the post-Christmas bonanza with Venus trine your decan from December 26 to January 4. At least you can count on a happier new year celebration with this sociable and fun Venus transit. Relationships really are the big winner here, especially with the concurrent Mercury trine from December 29 to December 5. New friends and lovers are a good possibility now, with all types of social gatherings being most enjoyable. Happy new year!