Virgo Horoscope April 2015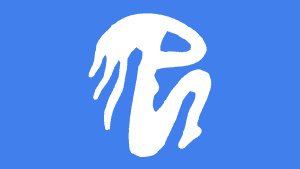 April 2015 Virgo horoscope with decans for a more accurate forecast. If you are on a cusp, use the free horoscope to find your decan.
Decan 1 Virgo April 2015 Horoscope
The positive turn around from last month gets a roll on in April 2015. Even your frustrating Saturn square only comes into play once and will hardly be felt. Your confusing Neptune opposition receives more attention but these tend to have less of an impact when compared to the hardship of Saturn.
The first two weeks of this month are dominated by the strong and sexy influence of Mars trine your decan, from April 1 to 14. This boost of energy gets the month off to a great start and is ideal for work and play. This is the best time in April for your love life as you can call on extra charisma and sexual attractiveness. Your primal desires will be stronger and you can be more assertive while still keeping others on side. Mars sextile Neptune from April 9 to 14 allows you to express your sensual side and is perfect for a steamy romance.
Venus square your decan from April 11 to 20 is the only challenging transit this month. It can cause a lack of motivation, adding some tension to relationships. However, the risk of this tension leading to any real drama is greatly reduced by Mercury trine your decan from April 14 to 20. Mercury brings excellent communication skills and will more than compensate for the lax nature of Venus in social settings.
Venus opposite Saturn from April 13 to 17 poses the greatest threat to your happiness this month. It is possible that distance between you and loved ones could lead to feelings of isolation and loneliness. Mercury sextile Neptune from April 18 to 20 will increase your intuition and psychic ability. Neptune has been playing havoc with your intuition this year, but on these days you can trust your instinct more than usual. Good days for sensitive talks about any recent relationships tension.
The Sun trine your decan from April 19 to the 1st of May 2015 is an excellent way to end the month. The focus and confidence of this transit is enhanced by the April 18 new moon. You will all benefit from this moon phase which lasts until the May 17 new moon. However, those born earlier in Virgo decan 1 will feel it more. Time to get to work on your goals as you will face little resistance. Help is possible from superiors as they will appreciate your drive and enthusiasm. Sun sextile Neptune from April 27 to May 1 gives the ability to read other people and express your more sensitive, compassionate side. These are ideal days for group work, sharing and caring.
Decan 2 Virgo April 2015 Horoscope
Nothing that spectacular for April 2015, but coming off a low base this should be the best month of the year so far for you. The positive turn around began with March 20 solar eclipse.
Venus is trine your decan from March 25 to April 3. This is a peaceful and relaxing way to start the month and a good omen for your love life. You have even better stars ahead for relationships but there is no reason you cannot have some fun now. Beauty and affection are the keywords here. Increased attractiveness and popularity will make socializing very satisfying.
Mars trine your decan from April 13 to May 2 is the strongest influence this month. It brings increased energy, assertiveness and passion. Now is the time to work hard and play hard for maximum fulfillment and enjoyment after a challenging few months. Enthusiasm and initiative make this a good time to get new projects up and running. You should be focused and driven to achieve your goals, letting nothing stand in your way.
During this energetic transit, you have Mercury trine your decan from April 19 to 25. This week is the best time of the whole month for a number of things. This week, Mercury joins Mars increase your assertiveness and focus. You can be as direct as you like without upsetting others. Charm and tact give added charisma and the ability to persuade. A good week for doing business with excellent negotiating skills and sound judgement.
Mercury and Mars also positively activate Pluto trine your decan. This adds a tremendous amount of power and intensity to what ever you are doing. Your primal urges will be very strong, and increased personal power means you can easily achieve your desires. Ask for a raise, a favor, or try to have one of your secret desires fulfilled. Sexual attractiveness will sky-rocket so don't let this opportunity pass if there is someone you want to make a big impression on.
The only drawback with this dynamic period is Venus square your decan from April 19 to 29. It is not a strong influence, especially given the powerful energy mentioned above. It may result in some friction in relationships because of your overpowering desire nature. This can be taken care of be self-awareness of your power and considering the feelings of others. They probably won't have the same level of desire and lust as you.
Decan 3 Virgo April 2015 Horoscope
Following on from a difficult month including the challenging March 20 solar eclipse, April 2015 has much friendlier stars for you. Venus trine your decan from April 2 to 12 has a peaceful and harmonious influence to take away the stress of the last week. The beginning of the month is a good time to look to your love life for some enjoyment and happiness. You should be feeling and looking your best, and increased popularity will make socially rewarding. New friends can be easily made now. Shopping should even be enjoyable with fewer concerns about finances.
Mercury trine your decan from April 24 to the 1st of May 2015 represents another good week for socializing. A focused mind and good judgement also make doing business a good option. You can make a good impression on others and should have some luck when asking for favors. This is a good chance to catch up on any paperwork or bills that have been piling up. Catch up with friends for lighthearted chats or schedule important meetings.
Looking ahead, Mars trine your decan from April 27 to the 13th of May 2015 will bring a boost of confidence and energy. This is the best time of the month for hard work and getting new projects off the ground. Your sex drive should be strong and this will be matched by a high degree of physical attractiveness.
Your love life can obviously benefit from that sexy combination, but you also have to contend with Venus square your decan from April 28 to the 8th of May 2015. The energetic Mars transit will tend to overpower the softer Venus square. But for the best results on the dating scene and in existing relationships, show more empathy and compassion in order to have your desires fulfilled.
Monthly Horoscopes