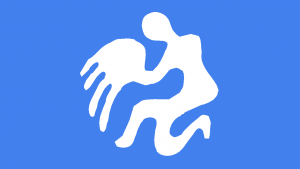 February 2015 Aquarius horoscope with decans for a more accurate forecast. If you are on a cusp, use the free horoscope to find your decan.
Decan 1 Aquarius February 2015
This month should be even better than the last, with much social activity and an emphasis on your love life. The longest lasting influence is Mercury in your decan from January 30 to February 26. You had this communicative transit last month, from January 4 to 12. Mercury has since turned retrograde and remains so until February 11. Some discussions or plans from early last month may resurface and reach completion now. These issues are of a serious nature and rightly have taken a lengthy time to resolve.
Mercury sextile Saturn from February 3 to 7 suggests yet more research and working out of details, as Mercury is still retrograde. Advice from professionals, parents or elders will be most useful. Mercury sextile Saturn again from February 17 to 21 is the right time for making lasting commitments and major decisions now that Mercury is moving forward. Contracts, stock market and real estate deals can be completed with confidence.
Mars sextile your decan from February 19 to March 5 indicates the right time for taking action. Any plans recently finalized can be carried through with energy and enthusiasm. Relationships will benefit from your increased sexual magnetism and charisma. Competitive sport and the business world are also ideals things to put your extra energy into. Being upfront and direct will not put others off as it sometimes can.
Venus sextile your decan from February 20 to March 1 combines wonderfully with the sexy Mars influence to revitalize your love life. The conjunction of Venus and Mars from February 20 to 24 is not such a rare event, but being in a helpful aspect to your decan is. Even better is that both planets link up with Saturn sextile your decan. This is a rare opportunity to deepen existing relationships through some kind of commitment. New romance now is very possible because you are at your most attractive. New love will have strong karmic bonds and last the distance. There may also be a noticeable age gap.
Decan 2 Aquarius February 2015
Birthday greetings with the Sun in your decan from January 30 to February 10. This year, your birthday is extra special because of the February 3 full moon. This will bring emotional balance plus a supportive and nourishing home life for the next two weeks. As this moon phase is an integral part of your solar return chart, the warm and friendly condition could last for the next twelve months. Instincts will be sharp and your memory strong. Relationships should all go well, especially with women.
The Sun sextile Uranus from January 31 to February 4 activates Uranus sextile your decan to bring flashes of insight and higher self-awareness. Something out of the ordinary should spark up your life. Sun opposite Jupiter from February 4 to 8 may prove more challenging, with your Jupiter opposition testing your faith or belief system. There could also be some good luck in store, but you will need to make an extra effort and remain conservative in order to cash in .
Mercury in your decan from February 25 to March 6 heralds a very busy time with business matters and paperwork to attend to. Your social life should pick up with many errands and meetings keeping you busy. You also has this transit last month from January 11 to 31, when Mercury turned retrograde. Any delays or confusion back then will no longer hold you back from finalizing plans or concluding business deals.
Decan 3 Aquarius February 2015
There is only one astrological influence in your horoscope this month, but it is a very important one. Having just one transit in a month is rare, and a result of not using the imaginary zones or houses that the others use. At least you can be confident that the Sun in actually in your decan from February 9 to 19. This will be proved beyond doubt by the receipt of birthday cards and presents. As always, this is the perfect time to turn over a new leaf and set goals for the personal new year ahead.
Your solar return chart for 2015 is enhanced by the February 18 new moon. A birthday new moon increases the power and vitality of the Sun. It will remain active in your return chart for the twelve months ahead bringing ease and harmony to all areas of life. Self promotion comes more easily now because of increased self-confidence, enthusiasm and optimism.
The best time for starting new projects to improve your life is from February 18 to the full moon on 5 March 2015. Aim high because you will make a good impression on others, especially work mates and superiors. You have more influence over your life now, even over the lives of other people. Any leaderships qualities will be enhanced and respect will come your way.
Monthly Horoscopes