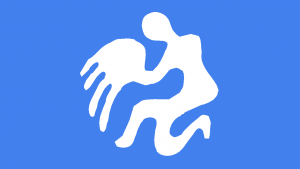 January 2015 Aquarius horoscope with decans for a more accurate forecast. If you are on a cusp, use the free horoscope to find your decan.
Decan 1 Aquarius January 2015
A complex but good month ahead. The complexity applies mainly to your frame of mind, with Mercury in your decan from January 4 to 12. On its own, this communicative transit is straight forward. More discussions, errands, lots of mental work and a generally very busy time. Complication arises with Mercury turning retrograde on January 21. So you will have another bite of this transit later in the month.
At exactly the same time as the first Mercury transit, Venus is in your decan from January 3 to 12. This period will be taken up with socializing, flirting, negotiations and business, and is favorable for all. From January 4 to 6, these social planets make a friendly aspect to Saturn sextile your decan. This is the first time Saturn comes into play for you this year. In love relationships, there will be issues involving commitment to discuss.
Business matters will go well, this is a great time for bargaining and negotiating. Buying and selling are favored, but be mindful of signing contracts. I say this because of the remaining Mercury conjunction in the weeks ahead. There may be more developments to come which alter your thoughts or plans. The same could be said for relationships, where matters of commitment and loyalty may be subject to change over following weeks. Things will be much clearer by mid February.
Your birthday will be extra special this year. The Sun in your decan from January 20 to 31 receives an energy boost from the January 20 new moon. This will increase your personal power and ability to reach goals. This is a great time to put into action your new years resolutions. Ease and confidence in self promotion will benefit your career. These benefits will be most noticeable up to the February 18 new moon. But being a strong feature of your 2015 solar return chart, the benefits will remain in force for twelve month.
Mercury retrograde passes through your decan for the second time between January 30 and February 26. The most important time, at least for the remainder of this month, is January 29 to 31. Mercury will travel backwards over the Sun, yet more complexity. This is not a bad transit, but because of power and intensity you may feel frazzled and anxious. Many question but few answers. Better to take extra care with any important decisions or business deals. Everything should fall into place once Mercury turns direct on February 11.
Decan 2 Aquarius January 2015
You don't have much in the way of astrological influences until January 11. From then it looks very hectic with Mercury and Venus, then the Sun all passing through your decan. So you might wish to enjoy the slower pace of the opening to the new year. Look back over the last year and come up with a short list of things you would like to improve on.
If  relationships made your short list, January 11 to 20 is time to tick it off with Venus in your decan. Your love life and finances come in for extra attention. This would usually be a care-free and peaceful time, but Mercury in your decan  from January 11 to 31 will speed things up. Now your relationship issues will be pondered, discussed, investigated, shared and negotiated. A very social time, where increased popularity and cheer make you a valuable asset at social gatherings. You may receive offers, compliments, gifts and glances during this time. New love is a real possibility, especially from January 12 to 16 when Mercury and Venus activate your exciting Uranus sextile.
Mercury turns retrograde on January 21, so you will have another bite at this communicative transit in late February, early March 2015. For this reason, any serious commitment regarding relationships should be weighed carefully. New information may come to light at a later stage. Also, take extra care with important business matters. Things in these areas will be in a state of flux for quite a few weeks.
Mercury retrograde sextile Uranus occurs from January 26 to 29. This is the second of these transits this month. While the first may have brough pleasant news, this time it will be more intriguing, requiring more questions. You may meet someone from your past, a brief encounter but enlightening, opening your mind to new possibilities.
The outlook is most positive with the Sun in your decan at birthday time bring confidence, power and influence. Happy birthday!
Decan 3 Aquarius January 2015
A sexy and loving month ahead, starting with a sexy Mars conjunction from December 30 to January 13. This is an energy-packed way to start the new year, making you enthusiastic, attractive, and eager to get things done. And you will achieve much during this time, from work to play and everything in between.
Mars opposite Jupiter from December 30 to January 3 will require some self-control. The directness of Mars could turn to aggression if you allow yourself to be irritated by little things. You will have to remain mindful not to go overboard with partying, as you would be likely to undertake risky behavior. Some maturity will allow you to enjoy yourself and stay out of harms way. This is the final involvement of Jupiter opposite your decan which began last year and finishes on January 23.
The loving starts with Venus in your decan from January 19 to 28. All this month is good for relationships and your love life. Early in the month, Mars favored physical attraction, raw passion and sex. This Venus transit will have a softer influence, favoring affection, cuddles and kisses.
Socializing is good all month, with partying hard better suited to the Mars transit, and dinner with loved ones better during the Venus transit. This is a more peaceful and relaxing end to the month. Finances should be in good enough shape to allow a little extra for yourself. Bargains should be available in fashion, jewelry and anything to brighten up yourself or your home.
Monthly Horoscopes