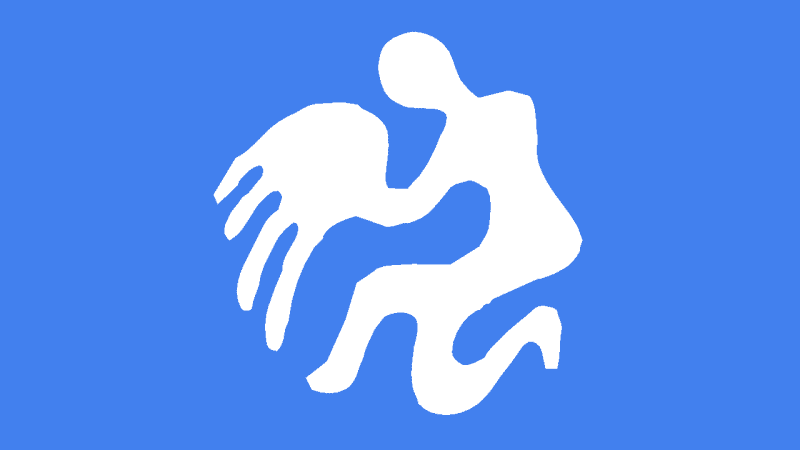 October 2015 Aquarius horoscope with decans for a more accurate forecast. If you are on a cusp, use the free horoscope to find your decan.
Decan 1 Aquarius October 2015 Horoscope
A testing full moon at the end of October 2015 should not take away from the big gains that are possible this month. Anything to do with your home and family look to be especially favorable, as do your most intimate of relationships.
Sun trine your decan from September 22 to October 4 brings balance and harmony which climaxes with the September 28 lunar eclipse. This eclipse focuses on relationship dynamics, with other positive influences this month meaning you can achieve a lot in this area to increase your emotional well-being. This eclipse phase will last for six months, until March 2016
Saturn sextile your decan until December 25 perfectly compliments the lunar eclipse. It provides steady advancement and security, allowing you to build a solid foundation for years to come. Saturn rules the home and ancestors, just like a lunar eclipse. This would be a good time to increase your level of financial security and comfort by investing time and effort in these areas. Any relationship issue will benefit from the long-term commitment which Saturn provides.
Mercury trine your decan from September 27 to October 21 brings mental clarity, excellent communication skills and sound judgement. Open and honest communications will be of great benefit when working through any relationships issues as suggested by the lunar eclipse. All types of business activity is favored such as negotiations and signing contracts.
Sun conjunct Mercury from September 29 to October 1 is the best time for making new friends and socializing. This will be a busy time but your quick mind and reflexes will be up to the task. A good time to ask for favors or to promote an idea. You are thinking and expressing yourself clearly.
Mercury sextile Saturn from October 5 to 15 is excellent for anything requiring clear thinking, good judgement and organization skills. Business dealings are favored with this being the ideal time to sign contracts or enter into negotiations. Long-term investments and real estate are especially favored. Making long-range plans is also a good idea now because of common sense and practicality.
Mercury retrograde ends on October 9 which is why the transit above last so much longer than usual. This may draw out any negotiations but does give you the extra time to consider serious issues. It would be wise to wait until after October 9 before signing contracts.
Sun square your decan from October 23 to November 3 can represent a crisis in confidence because of challenges from events or from other people, most often from men or bosses, teachers etc. This is a time to defend your position, not to go on the advance. Concentrate on holding onto recent gains.
The October 27 Full Moon extend this testing period to November 11. You will feel more emotionally sensitive to any criticism or hostilities. You may feel like retreating to your home and family for support, but it might be them you are the cause of the problems now. On the positive side, this full moon does offer the chance of turning your dreams into reality.
   Aquarius Horoscope 2016 Decan 1
   Previous Aquarius Monthly Horoscope Decan 1
Decan 2 Aquarius October 2015 Horoscope
Clear sailing ahead with a series of excellent transits and an exciting new moon. The story for October 2015 is one of optimism, good news, positive change and progress.
Sun trine your decan from October 3 to 14 brings harmonious relationships because of an inner feeling of calm and balance. Plans should work out well, and your goals will seem more attainable. This is an ideal time to enjoy life and relax. A holiday should work out real well, but this good energy should be put into furthering your personal goals.
Uranus sextile your decan until April 2016 is letting you express yourself more fully, more in tune with who you really are. Changes occurring in your life give you more stimulation and an excited outlook for the future. If you have a partner then the relationship can undergo changes that are not too upsetting. If you are on the market then dating could offer some interesting results, a new lover at this time would be most exciting. Internet dating would suit this transit.
Sun opposite Uranus from October 10 to 13 will force a rapid or unexpected change in your life. You will need to adapt very quickly to make the most of any opportunities this change presents.
The October 12 New Moon lasts until November 11 and encapsulates all the change and excitement you are already experiencing. The new moon theme of excited anticipation applies to you more than most. Something inside or an external change triggers a new start or new direction. The best time to make a change or start something new is before the October 27 full moon.
Mercury trine your decan from October 20 to 27 is good for doing business and for socializing. You will come into contact with more people and can more easily make friendships due to your extra charisma and social skills. Your intuition and any psychic abilities will be strong and accurate this week.
Mercury opposite Uranus from October 24 to 26 will be the most hectic part of the month. Other people may feel stressed out or confused, but you will cope well because both planets are helping you. A chance encounter or unexpected news should present a great opportunity to reach your goals.
   Aquarius Horoscope 2016 Decan 2
   Previous Aquarius Monthly Horoscope Decan 2
Decan 3 Aquarius October 2015 Horoscope
Despite a slow start to October 2015, the promised light at the end of the tunnel finally brightens. You may have been struggling for over a month with many tests and challenges. You can now look forward with excited anticipation to better times ahead.
Venus opposite your decan from September 23 to October 9 can make you feel like indulging in pleasure more than going to work. Relationship troubles are more likely if you don't make the extra effort this transit requires in order to keep the peace. Lack of discipline and overindulgence are other things to be mindful of at the moment. This is not the best time to go on a spending spree or to ask for favors like borrowing money.
Sun trine your decan from October 13 to 24 signals the start of the better times ahead. Increased self-confidence and enthusiasm will lift your spirits. You can get to work on achieving your goals or setting new ones. Success comes easier now as previous obstacles fade away. You can also expect assistance from others, especially from superiors and men in general.
The October 12 New Moon extends this productive phase until November 11. The new moon itself is a good omen, suggesting a positive new change on the horizon, especially regarding your love life. This new moon favors making a positive change or new start. This is best done before the October 27 full moon.
Mercury trine your decan from October 27 to November 2 brings clear thinking and excellent communication skills. A boost to your social skills and charisma is a good omen for making new friends and for doing business. There should be more activity in your life to keep you busy. Because you express yourself so clearly and smoothly, this is the ideal time to negotiate a better deal in any area of life, in business or at work, or in personal relationships.
   Aquarius Horoscope 2016 Decan 3
   Previous Aquarius Monthly Horoscope Decan 3