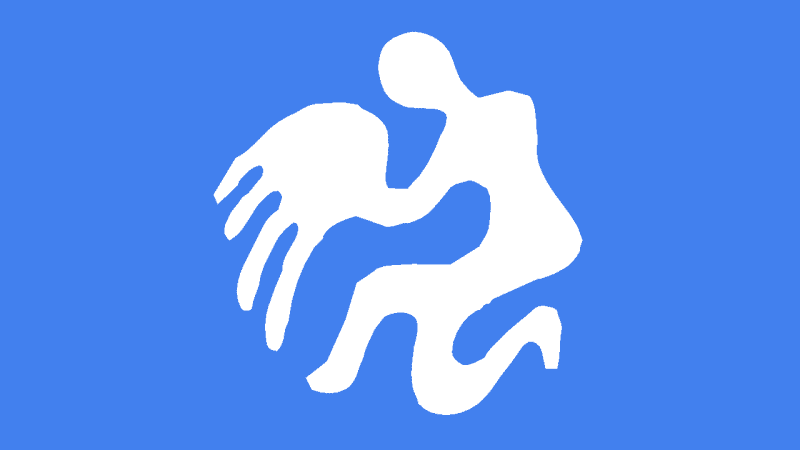 August 2015 Aquarius horoscope with decans for a more accurate forecast. If you are on a cusp, use the free horoscope to find your decan.
Decan 1 Aquarius August 2015 Horoscope
The testing conditions of recent weeks continues into August 2015. Thankfully, you do get a much-needed reprieve from the tension in the final week of this new month. Also remember that in your favor these last few months has been the continuing influence of the March 20 solar eclipse. The confidence and inner balance of this eclipse phase will stay with you until the solar eclipse on 13 September 2015.
You may already be feeling the confrontational nature of the Sun opposite your decan from July 22 to August 3. Although this transit only last a few days into August, the, July 31 full moon will extend the frustration until the August 14 new moon. During this moon phase, ego battles and low moods are more likely to come from battles with your family and close friend
Reinforcing the defensive theme is Mars opposite your decan from August 8 to 25. Similar in effect to the Sun opposition, you will notice this more as building anger and resentment. This is not a winning combination, so concentrate on holding your ground rather than seeking new adventures. Your love life may suffer from wandering eyes or a lack of passion. Sexual desire may still be there but is harder to fulfill because or arguments and hostilities.
Finally some good news with Mercury trine your decan from August 27 to September 6. Any important matters you had planned for this month should be delayed until now. Clear thinking and excellent communication skills allow you to pack a lot of mental work into this week. With the return of your usual level of social tact, you can enjoy more harmonious relationships and let go of the anxiety and tension of previous weeks.
Decan 2 Aquarius August 2015 Horoscope
Six months since your birthday is always a time or reassessment. This year it becomes a major reassessment, even a mini crisis with three planets plus the Sun all opposite your decan. You can view this as a group of experts peering into your life, looking to criticize and find weak spots. How well you have come in achieving your goals in the last six month will determine how easy or difficult this month will be.
Your thinking and communication skills are tested by Mercury opposite your decan from July 27 to August 2. This is not a good time to be making important decisions because of poor judgement skills and confusion. Arguments are more likely to develop if you speak without thinking. It would be in your best interest to keep strong opinions to yourself.
The Sun opposite your decan from August 2 to 13 pits your ego and will power against that of superiors, men in general and those who wield some power over you. This is not the time to be pushing your agenda or going on the offensive. To reduce the risk of confrontation, stick to routine and avoid provoking others. This is a defensive phase of life where you must concentrate on holding your ground.
Venus opposite your decan from August 18 to September 25 brings into focus your love life and finances. Any simmering problems in these areas of life are more likely to rise to the surface now. This is a much extended transit because of Venus retrograde all month. The retrograde period suggest you may have to deal with some unresolved karmic issues in your relationship or previous relationships.
The most stressful period of the long Venus transit comes during Mars opposite your decan from August 23 to September 10. Added to the lack of harmony from Venus, you must now contend with differences in sex drive or level of physical attraction. In other areas of life, anger or violence may result from seemingly minor irritations.
The most critical time to show patience and common sense in relationships from August 30 to September 3. The Venus Mars alignment on these days will aggravate any exiting tensions and could lead to major relationships dramas. If you do control any aggressive tendencies, then it is possible to channel this dynamic energy into creative activities. New love can even be found but would most likely involve a great amount of tension or instability. Your passionate desires will certainly be high under this combination.
Decan 3 Aquarius August 2015 Horoscope
The struggle continues this month but the worst is over in the first week or so. Jupiter opposite your decan has been the cause of some over estimation or extravagance in recent weeks. This expansive influence ends by August 13, but not before one final test.
This test also involves the return of Saturn square your decan  until mid September 2015. The Jupiter themes of growth and happiness struggle against Saturn restriction and austerity, with Jupiter square Saturn from July 25 to August 13. The inner tension creates by this major aspect peaks on August 3.
The greatest tension will be felt in your love life and with your finances with Venus opposite your decan from July 18 to August 21. As mentioned last month, this is a much longer transit than normal because of Venus retrograde all month. This retrograde motion suggests some unresolved issues with previous partners may cause problems in an existing relationship. Perhaps a new romance entered into now will have a strong karmic feeling of familiarity. Differences in age or location may also be the source of increasing tensions.
The Venus Jupiter alignment from August 1 to 7 is square Saturn. This will be the most challenging period of the month for relationships, with difficulty in expressing affections. The need for love and affection is very strong, by some shyness, hesitation or delays could prove very frustrating.
Adding to any communication problems is Mercury opposite your decan from August 1 to 8,. Mercury joins the Venus Jupiter alignment to narrow down the critical period to between August 5 and 8. Think twice before making important decisions especially about relationships or business matters. Your mind will be too confused and rushed to make sense of everything.
The Sun opposite your decan from August 12 to 23 continues the confrontational nature of your stars this month. Your needs and wants may take second place to those of others. This is not a good time for pushing your agenda, so stick to routine to maintain some harmony in your relationships.
The August 14 new moon will extend this testing phase until the solar eclipse on 13 September 2015. One final stressful period for relationships comes during the Sun Venus alignment from August 14 to 16. With Sun square Saturn from August 19 to 23, you will feel constrained or pressured to conform. Though you are craving for more freedom, breaking from the pack now would leave you in a vulnerable position.