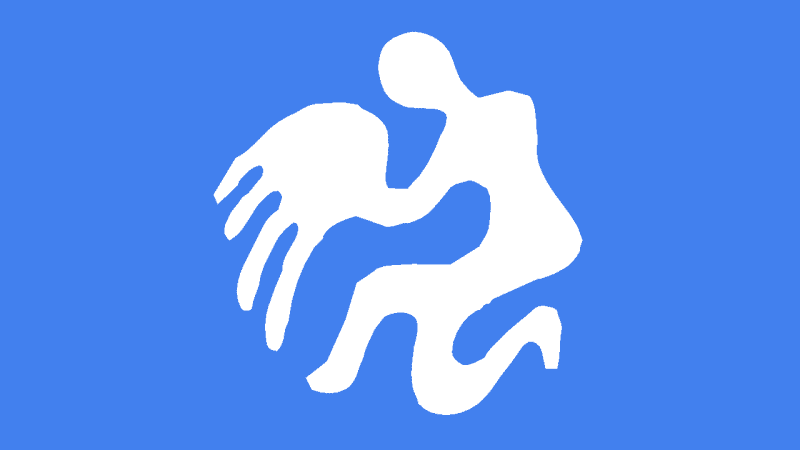 May 2015 Aquarius horoscope with decans for a more accurate forecast. If you are on a cusp, use the free horoscope to find your decan.
Decan 1 Aquarius May 2015 Horoscope
The final two weeks of April may have caused some stress and tension in your life. May 2015 however promises none of this, with a series of excellent transits. Mercury trine your decan from May 1 to 11 will increase your mental alertness and bring good communication skills. Mercury opposite Saturn from May 2 to 4 should result in serious topics being discussed, or a troubling problem to be resolved. Saturn sextile your decan is bringing maturity and wisdom to find the resolution. Mercury turning retrograde on May 18 means you will have this transit again later in the month.
Mars trine your decan from May 10 to 27 will increase your energy levels, enthusiasm and sex drive. You can achieve a lot under this influence and enjoy fun and games in your love life. Increased physical attractiveness is a good omen if on the dating scene. Mars opposite Saturn from May 12 to 18 will slow the pace of this transit down. The rest of this Mars transit is ideal for going on the offensive, but during these Saturn days you should take a more defensive approach. Sharpen your knives on these days for use after this aspect has finished.
The Sun trine your decan from 20 May to 1 June 2015 will increase your enthusiasm like the previous Mars transit. It also boosts your ego and ability to make gains in your professional life. You should gain support from superiors and find that previous obstacles to success fade away. Delays can be expected with Sun opposite Saturn from May 20 to 24, indicating that conditions are not yet ripe to make gains. Remain patient and do some preparation work.
The positive Mercury transit returns from 27 May to 21 June 2015. Mercury retrograde until June 11 does bring the possibility of some delays or lost baggage if travelling, but the helpful trine aspect should mostly negate these troubles. The most hectic time this month comes from 27 May to 1 June 2015. The Sun, Mercury retrograde and Mars align to rush you off your feet with more meetings, short trips and errands to run. You will be up to the task and can confidently attend to business matters.
Decan 2 Aquarius May 2015 Horoscope
The challenging conditions you faced last month will continue early in May 2015. Things will improve greatly in the second half of the month with two impressive transit to lift your spirits. The Sun square your decan from May 1 to 11 brings tests of character as others try to stand in your way. Obstacles placed in your path mean you should take it easier and not push too hard. Frustration and delays would only result from banging your head against a brick wall.
The full moon on May 3 will make you more sensitive to any challenges and more in need of emotional support from friends and family. Sun square Jupiter May 2 to 5 requires patience and some moderation. Any extravagance or excessive behavior with Jupiter opposite your decan would lead to losses and embarrassing situations.
Mercury trine your decan from May 9 to 29 brings clarity of though, good judgement skills and perception. This is a longer transit than normal because Mercury turns retrograde on May 18. Even though this is a helpful Mercury transit, you may want to avoid making important decisions for a couple of days around May 18 just to be careful. Otherwise, this is a good transit for negotiating and attending important meetings.
The outlook continues to be a  positive on with Mars trine your decan from 27 May to 11 June 2015. You will notice an increase in energy levels and sex drive. Increased physical attractiveness during this transit is a good omen for your love life. You can achieve a lot, with this being a good two weeks for work and play.
Decan 3 Aquarius May 2015 Horoscope
The uncomfortable conditions of the previous month will stay with you for the majority of May 2015. A friendly Venus transit will however, make the first week of May more pleasant. Another positive influence comes from the April 18 new moon. This will maintain a degree of harmony in your relationships through until the May 18 new moon.
Mars square your decan from April 27 to May 13 brings frustration, anger and resentment. This will become more intense if you push too hard, as the harder you try, the greater the resistance. Your desires and passion will be strong, but a lack of tact makes it harder to have your desires fulfilled.
The exception to this comes during the first week of May with Venus trine your decan from April 28 to May 8. Now you can rely on extra charm and social tact to remove the Mars rough edges. This combination will actually be very appealing to others, making this a good week for your love life. The contrast of a loving and affectionate nature, with the raw passion of Mars will see you giving of a slightly risky kind of sexuality. This may draw in potential lovers who brings some stimulating experiences. You may also experience more thrilling moments with an existing partner,
The Sun square your decan from May 10 to 21 has the potential to reduce your self-esteem due to ego challenges from others, especially superiors. This is not a good time for self-promotion or climbing the ladder in your career. Better to take a defensive approach and stick to routine. The new moon on May 18 will emphasis any tensions in your relationships and extend this challenging phase of life until the new moon on 16 June 2015.