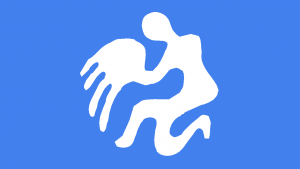 March 2015 Aquarius horoscope with decans for a more accurate forecast. If you are on a cusp, use the free horoscope to find your decan.
Decan 1 Aquarius March 2015 Horoscope
A really good month is in store and you should already be highly charged with Mars sextile your decan from 18 February 2015 to March 5. The self-assertion and initiative of this transit is ideal for making a good impression, especially at work and on men. It is also good for getting new projects off the ground. For this though, I would probably wait a little longer as the March 20 solar eclipse will create even better conditions. This is the best week of the month for love relationships as the next transit can cause some friction in this area.
Venus square your decan from March 16 to 26 is not a strong transit but could make you feel a little lazy. There is nothing wrong with that at the moment because you are in between two high energy periods. Partners or close friends may find you lax attitude annoying though. If this be the case then a little extra effort will keep the peace.
Sun sextile your decan from March 20 to 31 is excellent on its own but even better this time as it starts with a solar eclipse. As mentioned in your 2015 horoscope, the "March 20 solar eclipse heralds the beginning of a more enjoyable remainder of the year. A solar eclipse sextile your decan brings energy and creativity. You will face less resistance from people or circumstances. In fact, because you feel so good about yourself and are confident and proud, people may help you on your way. A good time for work and play. This productive period last until September 27."
Sun trine Saturn from March 23 to 27 will bring out the best of Saturn sextile your decan. So close to the eclipse, this will highlight your leadership qualities and put you in good stead for promotion or recognition. Your April 2015 Aquarius horoscopes will be tougher than this one with Mars square your decan from March 30 to the 15th of April 2015. Prepare for some low energy moments and a touch of frustration.
Decan 2 Aquarius March 2015 Horoscope
A big month ahead mainly because of Jupiter trine Uranus on March 3. As mentioned in your 2015 horoscope, it will "lessen any negative impact from Jupiter, such as greed. This could in fact turn out to be the luckiest period of the whole year. Unexpected opportunities for growth could improve your bank balance, or lead to thrilling new experiences, long distance travel or studies."
The teaming up of your Jupiter opposition with Uranus sextile your decan is a very promising aspect indeed. The final Uranus square Pluto on March 16 will be no where as stressful for you as some others because Pluto is making no major aspect to your decan
Mercury in your decan from the 25th of February 2015 to the 6th of March is great timing. From February 28 to March 2, Mercury is influenced by the Jupiter Uranus trine to bring good news. Keep an open mind to make the most of the opportunities that at first will test your faith.
Venus sextile your decan from February 28 to March 9 is a good omen for love and money this week. From March 2 to 6, Venus aligns with Uranus to bring surprises and excitement between lovers. New love now is possible may be more like a fling. This is also a very lucky time to having a flutter should not hurt your bank balance.
Mars sextile your decan from March 4 to 19 creates a threesome of excellent short-term transits to impact on your lucky trine. Like Venus, it is a good omen for love, though more sexual in nature. The best time of this whole bonanza is probably from March 7 to 14 when Mars aligns with Uranus. Your sex drive will be running hot but do show some discretion. You do not need to go to great lengths to impress someone special with this sexy influence.
Venus square your decan from the 25th of March to the 3rd of April 2015 will hardly be noticeable given the previous very strong transits. If anything you may lack motivation but you probably deserve to be a bit lazy at the moments. Your Aquarius horoscope next month maintains the good conditions with the Sun sextile your decan from the 30th of March to the 10th of April 2015.
Decan 3 Aquarius March 2015 Horoscope
More activity in the month ahead compared to small offering in February. Everything is good news too. You should already be in good spirits because of the previous new moon. As mentioned last month, "A birthday new moon increases the power and vitality of the Sun. It will remain active in your return chart for the twelve months ahead bringing ease and harmony to all areas of life."
Mercury in your decan from March 5 to 13 will up the tempo of your life and make for a very busy week. These are excellent stars for doing business because of good judgement and accurate intuition. You can rely on excellent communication skills for negotiating a better deal. An ideal time for signing contacts and finalizing plans.
Venus sextile your decan from March 8 to 17 brings more harmony and a dose of good loving. The best time this month for both money and love will be from March 8 to 13 while the Mercury and Venus transits combine. Social charm and saying the right thing at the right time will bring opportunities for romance and making new friends.
Mars sextile your decan from March 17 to the 1st of April 2015 will bring a boost of high-octane energy and sexual magnetism. Coming directly after the affection Venus transit, new love could certainly get a roll on here. Strength and courage make this the perfect time for going on the offensive and competing to win. This does include the business world which these days is a lot like warfare.
Monthly Horoscopes