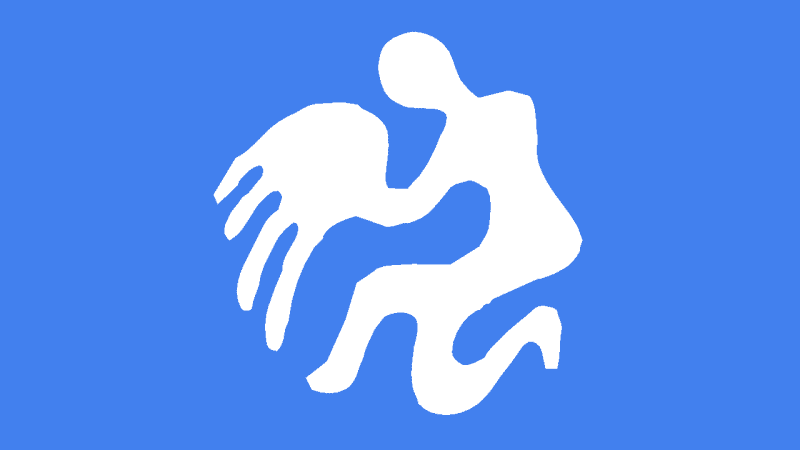 September 2015 Aquarius horoscope with decans for a more accurate forecast. If you are on a cusp, use the free horoscope to find your decan.
Decan 1 Aquarius September 2015 Horoscope
The positive turnaround of late August continues and even grows this month. You should start off in a positive frame of mind with Mercury trine your decan from August 27 to September 9. This is a good time for making plans because of clarity of thought and good decision-making skills. Mercury retrograde begins on September 17, so you revisit this friendly transit towards the end of the month.
Saturn sextile your decan starts again from September 11 and comes to an end by December 25 this year. Those of your earlier in Aquarius decan 1 would have experienced the stability of this transit in the first half of 2015. Now all of you can benefit from the advancement and recognition resulting from your hard work over recent years.
Deserved pride and self-confidence come with the Sun trine your decan from September 22 to October 4. The September 28 lunar eclipse continues the positive eclipse theme since the March 2015 solar eclipse. This new eclipse has a similar influence to the previous one, but the harmony and ease will apply more to your home and family life. Emotional balance will allow you to make the most of the opportunities for advancement in your career due to Saturn. The lunar eclipse theme of relationship dynamics will also benefit from the stability and long-term commitment of Saturn.
There will be an increase in communication and socializing with the return of Mercury trine your decan from September 27 to October 21. Even though Mercury is retrograde at the moment, the positive nature of the aspect should negate and delays or confusion normally associated with this retrograde phase.
It may be possible however, that in your daily interactions you will bump into old friends, or encounter experiences which stir up old memories. New relationships made now may have a feel of familiarity about them, and perhaps be past life contacts. This is most likely to occur on the busiest days of the month, during the Sun Mercury alignment from September 29 to October 1.
   Aquarius Horoscope 2015 Decan 1
   Previous Aquarius Monthly Horoscope Decan 1
Decan 2 Aquarius September 2015 Horoscope
As this month progresses, the challenging conditions you have faced recently will give way to more opportunity and ease. The August 14 new moon has been one reason for upset, with resistance from others making it harder to get your own way. Thankfully, the September 13 solar eclipse will put those obstacles behind you.
But the pressure on your close relationships continues for some time with Mars opposite your decan until September 10, and Venus opposite your decan until September 25. The difficulty in expressing love and affection from Venus lasts so long this month because of Venus retrograde, which ends on September 6.
As mentioned last month, the effect of Mars means you must contend with differences in sex drive or levels of physical attraction. In other areas of life, anger or violence may result from seemingly minor irritations. The most critical time to show patience and extra care for loved ones is during the Venus Mars alignment from August 30 to September 3. This represents a climax in frustration or resentment in your love life.
Any relationship tension will benefit greatly from Mercury trine your decan between September 5 and 28. The increased intuition and mental clarity from Mercury lasts so long this month because Mercury retrograde begins on September 17. The usual difficulties often associated with Mercury retrograde such as lost luggage or forgetfulness, should not effect you as much given the friendly nature of the trine aspect.
This is a year of positive change and excitement with Uranus sextile your decan until April 2016. Both Mars and Venus trigger this stimulating transit in a helpful way to bring out the more favorable side of each planet. Mars trine Uranus from September 5 to 10 adds an element of electricity or danger to your sexual attractiveness. You are more inclined to take risks in chasing your passionate desires than usual, and get away with it.
Venus trine Uranus from September 21 to 24 brings the chance of new love entering your life. Short term romance is favored and if already attached, some experimentation in the bedroom would more than make up for any recent differences. Expect the unexpected, even with routine activities such as shopping.
   Aquarius Horoscope 2015 Decan 2
   Previous Aquarius Monthly Horoscope Decan 2
Decan 3 Aquarius September 2015 Horoscope
The confrontational nature of your stars lately continues this month. You may find that this in one of the more challenging and frustrating months this year, but there is light at the end of the tunnel with most of the current testing influences coming to an end during September 2015.
Since the August 14 new moon, you may have noticed that your needs and wants have taken second place to those of others. The September 13 solar eclipse brings this challenging moon phase to an end. Until then, it will be better to stick to routine to maintain some harmony in your relationships.
I say only "some harmony" because of two difficult transits ahead from Venus and Mars, the relationship planets. Mars opposite your decan lasts from September 8 to 26 and brings anger and frustration as other people stand in your way or directly oppose your will. Your passionate desires will be very strong but there is great difficulty in achieving them.
The most frustrating time of the month comes during Mars square Saturn from September 24 to 29. On the positive side, this is the final activation of the restrictive Saturn square your decan, which is over by September 25. But this is not a winning transit and the best approach now is a defensive one. Instead of starting new projects or hunting down your desires, it is better to concentrate on holding onto what you already have.
The final test this month comes with Venus opposite your decan from September 23 to October 9. Because of Venus retrograde, which ends on September 6, you had this transit back in July/August. It is therefore likely that any unresolved relationship issues from back then will now resurface. It will be up to you to put in the extra effort to make an upset loved one feel valued and cherished.
   Aquarius Horoscope 2015 Decan 3
   Previous Aquarius Monthly Horoscope Decan 3