Aquarius Horoscope April 2015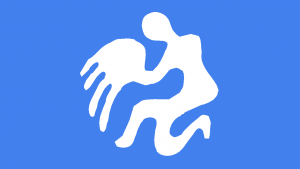 April 2015 Aquarius horoscope with decans for a more accurate forecast. If you are on a cusp, use the free horoscope to find your decan.
Decan 1 Aquarius April 2015 Horoscope
There will be some challenging moments this month but nothing too serious. The background influence for the coming months is very positive because of the March 20 solar eclipse. The other longer term influence taking the edge of any challenges is the stability and security of Saturn sextile your decan.
Mercury sextile your decan from March 30 to April 5 will bring clear thinking and good judgement. This is the best time of the month for mental work, appointments and negotiations. Applying for jobs and asking for assistance is best done during Mercury trine Saturn from April 1 to 3. These days are also ideal for making long-term plans and showing off your leadership qualities.
Mars square your decan from April 1 to 14 is a difficult one to deal with because of frustration and anger issues. This should not be such a problem up to April 5 because of the extra patients from Mercury. And after April 10 you receive the tranquil soothing of Venus. So this leaves April 6 to 9 as the key time where moderation is most needed. Try a physical workout if you feel the hot energy building up.
Venus trine your decan from April 11 to 20 is the best period this month for your love life. You should be after more love and affection and will be more attractive to others. Venus opposite Saturn from April 13 to 17 has the potential to bring simmering relationship issues to the surface. But because of such good aspects from both Venus and Saturn, you can easily bridge the gap and lock in more commitment. New love is possible but may involve a marked age difference or some delays.
Mercury square your decan from April 14 to 20 is no time to be making important decisions however. It may take the shine of the loving Venus transit, increasing the risk of misunderstandings or arguments. Finally, the Sun is square your decan from April 19 to the 1st of May 2015. The April 18 new moon will likely amplify the down sides of this solar transit which include relationships drama and other tests of character. Overall, this is not a favorable month for most areas of life but you can draw on ample patience and determination from your stabilizing Saturn transit to see you through.
Decan 2 Aquarius April 2015 Horoscope
After the nice stars of last month, April 2015 will feel more difficult, but only in the second half of the month. Carrying over from March, Venus square your decan could cause some laziness until April 3. However this is a soft influence and will most likely be overpowered by the stronger and more fortunate Sun sextile your decan.
This productive solar transit lasts from March 30 to April 10, and increases self-confidence and personal power. The April 4 lunar eclipse will focus the goodness on your home and family life, with special attention to your intimate relationships. In these areas you will enjoy more harmony and bonding. In general, the eclipse will make you more emotional and sensitive for another five or six months. Coming on top of the eclipse is Mercury sextile your decan from April 4 to 10.
In this busy week, the Sun combines with Mercury and Uranus to form an exciting triple conjunction. Your mind will be extra sharp, your intuition acute and powerful which should result in flashes of insight and very high psychic awareness. The involvement of so many positive influences all at once, including Uranus sextile your decan, will lead to a peak in social activity. New friends are likely to come into your life, or unexpected news and opportunities. This is most definitely the best time of the month where the sky is the limit.
More difficult times begin with Mars square your decan from April 13 to 29. This can cause a buildup of anger and frustration which must find an outlet. Without physical exertion or hard work, the hot energy could burst out in damaging or dangerous ways. Mars square Jupiter from April 14 to 20 means you must take extra care not to take risks. This activation of your Jupiter opposition will be urging you to take rash action. Remember not to over-estimate or exaggerate, and be careful with spending.
Mercury square your decan from April 19 to 25 falls within the aggressive Mars transit. Confusion and poor judgement means this week you should really avoid rushing into things. Watch what you say because of a lack of tact and poor judgement. Don't sign contracts or make important decisions. Seek professional advice if you must attend to business matters or anything of real importance.
At least your relationships should not suffer during this hectic time. Venus trine your decan from April 19 to 29 will calm you down and take the rough edges of that impulsive Mars energy. Your love life could in fact benefit from this combination. The best days for romance are from April 20 to 27, so long as you don't come on too strong or put your foot in your mouth. Good luck with all that!
Decan 3 Aquarius April 2015 Horoscope
Not such fabulous stars for April 2015 compared to last month, but the main influence is a very positive one and will last well into May 2015. First cab off the rank is Venus square your decan from April 2 to 12. This is not such a strong influence but can add some stress you your close relationships. If this does happen, you all you need do is put in extra effort to please the other person. They are probably upset by your lack of attention or displays of affection.
The main influence this month, and the best influence, is the Sun sextile your decan from April 9 to 20. This transit is known for increasing self-confidence and self-expression. Previous obstacles to success should fade away and you can count on the support of superiors and men in general. With Mercury catching up to the Sun, you also have Mercury sextile your decan from April 9 to 15. This brings excellent communication skills and good judgement. This is an excellent time to ask for favors, go shopping, hang out with friends and attend to important business matters. The best days for these things will be when the Sun and Mercury are closest together, from April 8 to 11.
The April 18 new moon will amplify the harmonious effects of the solar transit, and extend this productive phase of life through to the next new moon in May 2015. The best time for starting new projects or turning over a new leaf is from the new moon to the full moon, April 18 to May 3. However, because of some challenging influences ahead, you should pack as much in before April 24 to ensure success.
Mercury square your decan from April 24 to the 1st of May 2015 has the potential to cause confusion, leading to misunderstandings or arguments. This is not the best time for making commitments or important decisions. This is also stressed by Mars square your decan from April 27 to the 13th of May 2015. So the outlook into early next month is not so great. Another reason to make the most of the good conditions earlier this month.
Monthly Horoscopes