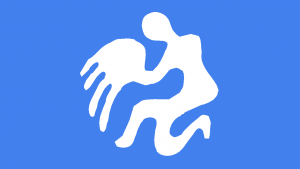 December 2014 Aquarius horoscope with decans for a more accurate forecast. If you are on a cusp, use the free horoscope to find your decan.
Decan 1 Aquarius December 2014 Horoscope
You have good stars for the final month of 2014, starting with the Sun sextile your decan from November 21 to December 2. This harmonious transit comes two months before and after your birthday. It represents a time of harmonious relationships, giving power of personal expression which helps in self promotion and the achievement of goals. The November 22 new moon falls during this productive period, enhancing its good qualities and extending the influence through until the December 22 new moon.
Mercury is sextile your decan from November 27 to December 4. This increases your communication skills and mental alertness. This is the ideal time to clear up loose ends with paperwork, close business deals, and finish up your Christmas shopping. The perfect timing for these things being from November 27 to December 2, when the Sun and Mercury influences combine. You will be as sharp as a tac and have a good eye for a bargain. Intuition should also be higher than normal.
Mars in your decan from December 4 to 18 will greatly increase your energy and primal desires. You will be able to achieve much in the way of physical work. On top of the powerful new moon phase, you have the chance to make a big impression, especially on superiors. Your directness and enthusiasm will be noticed, so be seen and use you extra charisma to your advantage. Your high sexual desires will be matched by and increase in your sexual attractiveness, making this a great time to break the ice if single, or enjoy more fun and games if attached.
December 2014 also marks the completion of Saturn sextile your decan. This foundation-building and stabilizing influence has been with your for the best of a year. Now is a good time to look back with satisfaction on the gains you have made. They may not have been that stunning or remarkable, but are solid and will set you up for years to come.
Decan 2 Aquarius December 2014 Horoscope
Your challenging run of transits last month ended on a nice note with Venus sextile your decan from November 24. This loving and affectionate influence continues till December 3, allowing for some peace and quite before the Christmas rush. Time to pamper yourself with some little luxuries, or enjoy catching up with friends and loved ones.
The Sun sextile your decan from December 1 to 12 is especially fortunate in its influence. On its own it brings more personal power and the ability to get what you want out of life. The December 6 full moon will increase the harmonizing effect on all of your relationships, with an emphasis on the home and family. This full moon will also extend the benefits through till the December 22 new moon.
Mercury is sextile your decan from December 4 to 12, covering most of that productive Sun transit. In fact the Sun and Mercury move in tandem from December 4 to 11, giving you even more sway over others. You can rely on excellent communication skills and sound judgment. During this same period, both the Sun and Mercury make a the bountiful trine aspect to Uranus. This double activation of Uranus sextile your decan should bring surprises in social settings, plus a very acute intuition, even psychic abilities. You will be able to achieve much during this sometimes hectic week or so, with the Christmas shopping being a breeze.
Mars in your decan from December 17 to 31 is the final planetary conjunction this year for you. You will have ample energy and enthusiasm to party your way into the new year. If work is tying you down, then your increased productivity will be a great asset. Directness and initiative will impress the boss, and a strong sexual magnetism will impress others. Happy new year!
Decan 3 Aquarius December 2014 Horoscope
After a fairly horrid run of transits last month, you will no doubt be pleased to learn that December 2014 is looking so much better. Plenty of helpful transit to ensure you enjoy Christmas this year. But probably the most significant thing to note is the ending of a transit. Saturn square your decan is a royal pain in the ass. It is the reason you may have been struggling to make headway all year. This demoralizing and stagnating influence comes to an end this month. It may not even cause you any more grief at all, as it receives no further activation from shorter term transit.
You do however still have another six weeks of Jupiter opposite your decan, but this is nowhere as challenging as the Saturn transit, and can actually be very fortunate when activated like it is this month by harmonious aspects. The first of these is Venus sextile your decan from December 2 to 11. This has a relaxing and affectionate influence, and is a good omen for love and money. The ideal days for romancing are from December 2 to 6, when Venus is trine Jupiter. The expansive planet Jupiter in this instance will increase affections, much like the trine aspect does in general.
The Sun sextile your decan from December 11 to 22 brings self-confidence and more personal power. Your sway over others is enhanced further, because during this productive solar transit you also have Mercury sextile your decan. This combination is extremely useful for getting business done. A sharp mind and good judgment mean you can sign contracts with little concern. You have the ability to negotiate a better deal, and your Christmas shopping will be a breeze this year if you fit it in during this period. Some dates below further narrow down this fortunate window of bargaining and trading.
Mercury trine Jupiter from December 11 to 13 marks the optimum days for signing contracts, asking for favors, and tidying up paperwork or the house in general. The Sun trine Jupiter from December 12 to 16 marks your luckiest days this month, perhaps for a few months. The December 22 new moon falling within this busy time means that this fortunate period should last into next year, up until the January 20 new moon.
Mars in your decan from December 30 to January 13 will let you power into the new year full of energy, enthusiasm and initiative. One caveat being Mars opposite Jupiter from December 30 to January 3. On these days, your assertiveness may get out off control. You will have to remain mindful not to go overboard with partying, as you would be likely to undertake risky behavior. Some self-control will allow you to enjoy yourself and stay out of harms way, happy new year!