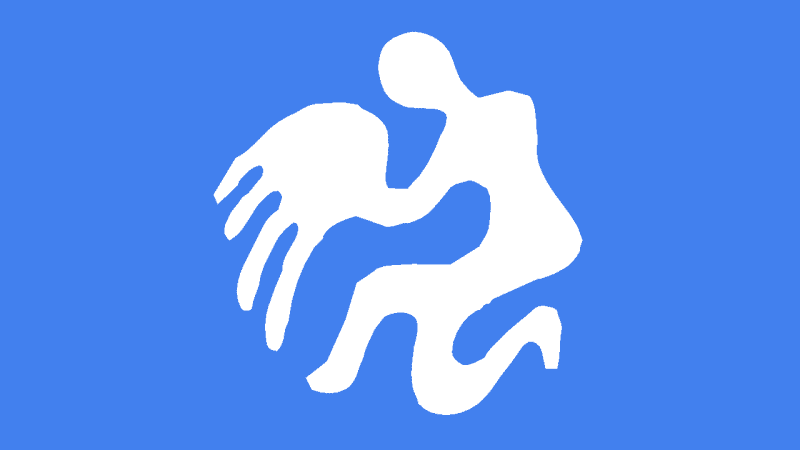 July 2015 Aquarius horoscope with decans for a more accurate forecast. If you are on a cusp, use the free horoscope to find your decan.
Decan 1 Aquarius July 2015 Horoscope
This month contains more challenges than you had to deal with in June. Two testing oppositions coming at the same time will test your patience, but that does not begin until July 22. Patience should not have been too much of a problem this year with Saturn sextile your decan. Because of Saturn retrograde, you have a break from this stabilizing influence until mid September 2015.
So you lose out on one helpful long-term influence, but you can still count on the positive effects of the March 20 solar eclipse to help you through any difficulties. The main stumbling block this month comes with the Sun opposite your decan from July 22 to August 3. Your ego and your will may get in the way of achieving what you want. You may feel like you are banging your head against a brick wall because other people just don't make things easy for you. It would be wiser to attend to any important matter earlier in the month.
Contained within this confrontational solar transit, is Mercury opposite your decan from July 22 to 28. This will be the most challenging period of the month, with an increased risk of minor disagreements turning into full-blown arguments. Poor judgement and a lack of tact mean you should avoid doing business at this time. Wait under better times before signing contracts or entering into negotiations.
The most critical time to take care is from July 22 to 24, when the Sun Mercury alignment is at its strongest. This could turn out to be a very hectic couple of days leaving you feeling stressed out and run down. The July 31 full moon will make you more sensitive to any criticism or provocation. Your close relationships with family members and your partner will feel this strain the most. This irritating moon phase will last until the new moon on 14 August 2015.
Decan 2 Aquarius July 2015 Horoscope
The relatively pleasant conditions of the previous month come to an end very shortly, then your love life and finances are set for some challenges beginning later in July 2015. If you do come under pressure is these areas, then remember to draw on open-mindedness and inspiration from Uranus sextile your decan. This is allowing you to find original and creative ways to resolve the difficulties which appear from time to time.
You should have no worries on your mind as you enter this month with Mercury trine your decan from June 23 to July 3. Open communications and sound judgement are good for doing business and catching up on paperwork. This is a great opportunity to catch up on such things. Mercury sextile Uranus between July 1 and 3 could lead to flashes on insight, new friends or curious events.
The most challenging period this month comes during Mercury opposite your decan from July 27 to August 2. A careless attitude will be complicated by lack of concentration, miscommunication and poor judgement from Mercury. The words you speak will more easily offend, so think twice before making any bold statements or accusations. Avoid negotiations and the signing of contracts.
Decan 3 Aquarius July 2015 Horoscope
Despite having one helpful transit helping your frame of mind this month, the general theme is one of struggle with three fairly challenging influences. Last year you dealt with restriction and delays with Saturn square your decan. Now, because of Saturn retrograde, limitations may resurface up until mid September 2015.
Jupiter opposite your decan until mid August 2015 is urging you to increase your wealth and expand your horizons. Troubles may arise due to over estimation of your resources or excessive behavior. The combined tension from both planets will continue to rise this month, with Jupiter square Saturn reaching its peak in the early days of August 2015.
The area of life in which to expect the rising tension is in your love life and possibly with your finances. Venus opposite your decan from June 28 to August 21 lasts much longer than usual. The culprit is Venus retrograde which begins on July 25. As well as extending this challenging transit, it also means it will return in the months ahead. I will be writing in detail about this retrograde phase soon, so keep an eye out for new posts or subscribe at the bottom of the page.
Mercury trine your decan from July 1 to 9 will greatly assist in maintaining harmony in your close relationships as it brings open communications and clear thinking. A very interesting start to the month results from a Venus Jupiter conjunction from June 29 to July 3. An amplification of affections could lead to outlandish displays of love, either by you or directed toward you. There will be a tremendous urge to splurge, with a carefree attitude towards money. The positive impact of Mercury may assist in adding common sense to the mix, but care should still be taken so you don't go overboard.
Venus square Saturn from July 11 to 17 is more starlight forward to interpret. With both planets making harsh aspects to your decan, isolation, sadness and even separation is possible and money could be tight. Remember that whatever happens at this time, there is a process underway. Events are taking some time to unfold, and you will experience this aspect one more when Venus is retrograde, and again when it moves forward in coming months.