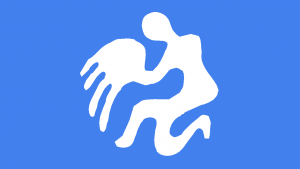 November 2014 Aquarius horoscope with decans for a more accurate forecast. If you are on a cusp, use the free horoscope to find your decan.
Decan 1 Aquarius Horoscope November 2014
The tests and challenges to your authority from the Sun square your decan continue until November 3. There is plenty of light at the end of the tunnel, only one more pain in the butt before the good times begin for the final half of the month. From November 8 to 15, Mercury square your decan will force you to question yourself, your plans and your ideas about certain things. If you do find yourself in arguments, then keep an open mind to other points of view. Wait till later in the month before making important decisions or deals.
The good times start rolling with Venus sextile your decan from November 16 to 25. You should feel and look in top shape which is just perfect for your love life. This romantic transit is still working for you at the November 22 new moon, meaning love and affection will be prominent over the following four weeks. The new moon also falls during the Sun sextile your decan, from November 21 to December 2. So not just love, but all areas of life can be pursued with less effort and a greater chance of success. Finally, Mercury is sextile your decan from November 27 to December 4. This is now the time for doing business. Everything has fallen into place so sign contracts, buy and sell, or negotiate a better deal for yourself.
Decan 2 Aquarius Horoscope November 2014
The first three weeks of this month may be hard going with testing squares from the Sun, Mercury and Venus. Hopefully you will enjoy a pleasant surprise at the end of the month. The Sun square your decan from November 2 to 12 culminates with the November 6 full moon. This moon will focus the potential struggles on your emotional and family life.
It is also likely that your love life will come under some strain as Venus is also square your decan from November 1 to 9. Note that the full moon falls within both the solar and Venus transits, so your emotions and affections will come under a lot of pressure around the time of the full moon. Expect to be feeling extremely sensitive to any negative vibrations in your environment.
Mercury is square your decan from November 14 to 22. This places strain on your frame of mind but at least the other challenging transits have passed by now. You may be feeling somewhat less stressed, but still be wary of being too confident about making decisions as your judgement could be lacking. The pleasantness now comes with Venus sextile your decan from November 24 to December 3, Venus trine Uranus November 26 to 28 brings the nice surprise because of the activation on your unpredictable but exciting Uranus transit. Expect the best of the unexpected in your love life and with finances.
Decan 3 Aquarius Horoscope November 2014
Time to go into more detail about your Jupiter opposition as it started on October 25 and lasts till late January 2015. It increases your urge to expand, make more money and have more fun. Trouble comes when you overextend yourself or get so carried away that you run into debt. You do have difficult stars this month, the strongest being Saturn square your decan till the end of December 2014. This is a very restrictive influence and although it can cause loneliness and sadness, it will actually help you out for the rest of this year. Saturn restrictions will compensate for Jupiter greed, hopefully the two will balance out leaving your bank balance in fine shape.
The remaining four shorter term transits this month all aspect Jupiter or Saturn in some way, giving more clues on how to negotiate this testing period. The best time this month comes from November 1 to 9 with Mercury trine your decan. You can count on sound judgement and a clever intellect to get on top of all correspondence, important decisions, meetings and business, This whole time, Mercury sextile Jupiter provides good fortune with mercurial matters as mentioned above. Venus square your decan will put pressure on your intimate relationships and finances from November 8 to 17. Be extra careful with money from November 8 to 10, due to Venus square Jupiter. Venus is conjunct Saturn from November 16 to 20, which is not a good omen for unstable relationships. Financially, you may have to take some action to reel in spending.
A crisis in self confidence may result from the Sun square your decan, lasting from November 11 to 22. Avoid over extending yourself or bragging with Sun square Jupiter from November 12 to 14. The Sun conjunct Saturn from November 16 to 20 is time to step up and own your own problems. A vital step in getting them resolved. The November 22 new moon falls within this testing solar transit which will keep these themes in the spotlight for the next 28 days. Finally, Mercury is square your decan from November 21 to 28. This will test you mentally and you should watch for signs of depression. Things may appear worse than they are from November 22 to 24, as Mercury square Jupiter tends to exaggerate things out of proportion.