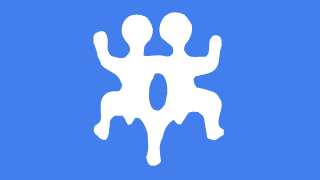 Your Gemini monthly horoscope is divided into three decans for a more personal and accurate forecast. If you are on a cusp, use the free horoscope to find which decan to read for your Gemini March 2014 horoscope.
Gemini Monthly Horoscope Decans
Gemini Decan 1 born May 21 to 31.
Gemini Decan 2 born June 1 to 10.
Gemini Decan 3 born June 11 to 20.
Decan 1 Gemini March 2014 Horoscope
Nothing to get too excited about this month with a mixed bag on offer. The March 1 new moon sets up some challenging conditions for the whole month. A new moon square your decan brings tests of character as other people, especially those with some authority like bosses, make life harder for you. Most of the time you have other good transits so you will cope well. The exception is a Mercury transit later in the month which I will mention shortly.
From March 5 to 18, an affectionate Venus transit is a good omen for your love life. The testing new moon will work in your favor here, especially if you seek new romance. Circumstances or other people will force you out of your comfort zone, where you are more likely to meet the kind of partner well suited to you. Existing relationships will also benefit from some poking and prodding.
The time for caution comes during a Mercury square between March 17 and 26. The period to be more careful with your words, is narrowed down further by Mercury Conjunct Neptune, from March 21 to 23. So it is only these few days where you need to avoid making important decisions. Your deceptive Neptune transit could bring treachery as others try to take advantage of your good nature. Working on your side however, is the Sun sextile your decan, starting on March 20. This leads you into a very prosperous four weeks ahead following the March 30 new moon. So all in all, better to take it easy this month, and wait til April to push hard with your goals.
Decan 2 Gemini March 2014 Horoscope
There looks to be a lot happening in the month ahead, a hectic time with some ups and downs. You begin with a challenging aspect from the March 1 new moon. This square from the new moon  will bring testing conditions until the next new moon on the 30th of March. The associated ego challenges and friction in relationships, should really only be of concern later in the month during a Mercury transit. For most of March 2014, other more friendly influences will more than compensate for the uncomfortable new moon.
You should already be enjoying the sociable influence from Mercury trine your decan. This busy but productive transit began on the 22nd of February, and last through till the 7th of March. While there may be some rising tension in your professional relationships, quick thinking on your part, plus mutual understanding with colleagues, will resolve and conflicts as people jostle for positions.
Another friendly transit is Venus trine your decan from March 17 to 28. Your love life could get a real kick along here, especially from March 17 to 20 with Venus sextile Uranus in the sky. The activation of your stimulating Uranus transit now, is an excellent omen for exciting romantic encounters out of the blue. Fun and games in existing relationships will spark things up in the bedroom I would think. There could also be a nice surprise coming your way with money during those few days.
The most challenging time of the month comes from March 25 to April 2 with Mercury square your decan. In combination with the confrontational new moon, you will have to be careful here to avoid arguments because chances are, you simply will not win. So keep your head down and keep to yourself at work. Avoid making important decisions because your thinking is likely to be rushed. Much better times ahead with a productive and harmonious March 30 new moon to look forward to.
Decan 3 Gemini March 2014 Horoscope
This is a great looking month ahead, only one little bump in the road midway through March 2014. Your recent enthusiasm continues with Mars trine your decan until the 6th of April. Even though Mars turns retrograde on the 1st of March, your energy levels, and importantly, your sex appeal, should still remain very high. Perhaps your desires will be toned down slightly, a more sustained, steady release of productive and creative energy.
From March 6 to 18 , Mercury trine your decan signals a great time to communicate your strong desires. The optimum time for social encounters being from March 13 to 15, with Mercury Trine Mars in the sky. This also gives you excellent persuasive and negotiation skills. So buy, sell, ask for a raise, or sign on the dotted line. Asking for favours or for someones intimate company would also be good options.
March 10 to 21 is the bump in the road I mentioned earlier. The Sun square your decan culminates with the Full Moon on 16 March 2014. this could make things a little uncomfortable in your intimate relationships, and possible at home and with family. This will not be the case from March 27 to April 6. Venus trine your decan teams up with Mars from March 28 to 30. A very romantic and sexy combination. New love could be on offer, or an existing relationship could benefit from a healthy dose of frolicking.