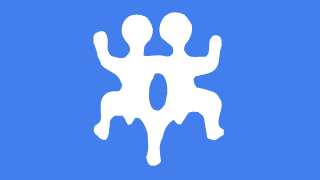 Your Gemini monthly horoscope is divided into three decans for a more personal and accurate forecast. If you are on a cusp, use the free horoscope to find which decan to read for your Gemini April 2014 horoscope.
Gemini Monthly Horoscope Decans
Gemini Decan 1 born May 21 to 31.
Gemini Decan 2 born Jun 1 to 10.
Gemini Decan 3 born Jun 11 to 20.
Decan 1 Gemini April 2014 Horoscope
After a below average offering from the stars last month, this April looks to be a big improvement with only one questionable transit lasting a few days. Although the New Moon on 30 March 2014 has it drawbacks, you should do alright out of it. This new moon will improve your self confidence, and bring more harmony to your relationships for the rest of April 2014.
The first two weeks of a new moon phase are always best for getting new projects off the ground, or making some headway with your personal and career goals. In this case, look to make the extra effort and use your increased initiative before the April 15 lunar eclipse. This works out well anyway, as both your other transits fall in this first half of the month. Venus square your decan from April 5 to 15 suggests that love relationships may be problematic, especially from the 10th to 13th of April. While you may wish to step back from the dating scene, or play it cool with an existing partner, there is no reason why you cannot look to other areas of life to make the most of the productive moon cycle.
A Mercury sextile from April 7 to 13 opens up a window of opportunity, to make gains using your clear and convincing communication style. The optimum dates for making a good impression are from the 7th to 9th of April 2014. Obstacles are cleared away by the new moon, which also brings favors and assistance. Mercury sharpens your mind and gives you intellectual power. Schedule meetings and negotiations, take care of business deals, and get on top of your bills. While a hectic few days, you can improve your standing and feel proud about achieving your aims. Your balance and confidence now will make you popular, while other people will be struggling with the harsh energies flying around this month.
Decan 2 Gemini April 2014 Horoscope
There is still a lot of activity ahead, but unlike the previous month, April 2014 is relatively hassle-free. You should be able to achieve a lot this month, with a series of productive and energizing transits. From the 30th March til the 10th of April, stress and tension fade away with the Sun sextile your decan. The confidence, power and balance from the Sun is magnified and extended for the remainder of the month because of the New Moon on 30 March 2014.
You can channel the intensity and drama of this new moon phase into creative and productive projects because of the helpful aspect it makes, and because of assistance from yet more dynamic transits. From April 5, Mars trine your decan bolsters your already high energy levels and enthusiasm. You should be bursting at the seems to express this creative and sexy energy, especially from April 7 to 10 when the Sun opposes Mars in the sky. You must take strong actions, and can feel confident enough in your abilities to be daring and take some risks. Just do it! You don't need to think.
You can call on your intellect from April 13 to 18 if you need to formalize plans, or sort out the finer details of whatever you started. Mercury sextile your decan adds brains to your brawn at this time. Look to complete the bulk of your objectives before the April 15 lunar eclipse. Also, use your charisma and attractiveness to win people over and make new allies, before a Venus square from April 15 to 24.
Decan 3 Gemini April 2014 Horoscope
Emotional strain from the last full moon will pass by the beginning of this new month. However, this is replaced by mental strain from the 1st to 8th of April, due to a Mercury square. The tendency toward a morbid outlook from this anxious influence can be overcome with courage and self-belief, as Mars trine your decan continues until the 6th of April. Things are about to look so much brighter, so for the moment, take it easy and hold off and starting anything new or important.
From April 9 to 20, confidence and ease return with the Sun sextile your decan. The harmony and balance from the power of the Sun, will then focus on your emotional and home life with April 15 Lunar Eclipse. For the next six months, you can look forward to more intimacy and support in relationships. You should also find that family, and especially women, are a great source of nourishment and companionship in the months ahead.
From the 18th to 24th of April Mercury sextile your decan provides ideal condition in which to plan how to make the most of the easy conditions ahead. Your thoughts will be in harmony with your feelings, adding intuition and even psychic abilities to your talent-list. A very co-operative feel will come over all of your relationships this week, so share your thoughts and feelings to gain helpful feedback. Just as you should feel more caring, others will warm to your genuine and sociable nature now.
Monthly Horoscopes