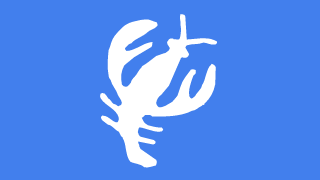 Cancer horoscope with decans for a more accurate forecast. If you are on a cusp, use the free horoscope to find your decan.
Cancer Decan 1 born Jun 21 to Jul 1.
Cancer Decan 2 born Jul 2 to 12.
Cancer Decan 3 born Jul 13 to 22.
Decan 1 Gemini June 2014 Horoscope
Even though your birthday has passed by the start of this month, the May 28 New Moon means that you will still enjoy the benefits of the Sun in your decan until the next new moon on June 27. Confidence and enthusiasm should stay with you for up to a year because that new moon fortified your solar return chart. The first two weeks of a new moon phase are best for starting new projects, but the ideal time for you is during the Sun trine Mars from May 29 to June 2. You can count on extra sex appeal and initiative to have your desires fulfilled.
Your love life comes in for some special attention from June 23 to 30 with Venus in your decan. Coming during the waning phase of your birthday new moon, you should be feeling more receptive and ready for the extra pampering and affection Venus has in store. There may be some confusion entering your intimate relationships between June 27 to July 2 because of Venus square Neptune. This activation of your Neptune square also brings with it the possibility of deception and disappointment.
Decan 2 Gemini June 2014 Horoscope
Happy birthday with the Sun in your decan from June 1 to 10. The normal boost to confidence and general well-being gains more spark this year with Mars trine your decan from June 1 to July 7. You will find that you benefit from more energy and enthusiasm for the entire year ahead because of this positive Mars influence on your solar return chart. Sun trine Mars from May 29 to June 2 will be especially strong days, ideal for risk taking and acts of bravery.
The Sun sextile Uranus from June 3 to 9 adds a touch of the unexpected and you should be presented with some positive opportunities to advance. Excitement and anticipation due to the activation of your Uranus transit  gains more urgency with Mars opposite Uranus from June 15 to July 3. This will create a lot of tension in the air but you will benefit from changing circumstances. You will also enjoy more sexual charisma and magnetism.
Decan 3 Gemini June 2014 Horoscope
The Sun in your decan from June 11 to 20 signals a very special birthday this year because of the June 12 Full Moon. This means that for the rest of the month you will be feeling more emotional and sensitive than normal. Family matters and your home life will take up more of your time . This could be an ongoing theme for the next year as the full moon has a lasting influence in your solar return chart. Another influence of a full moon at birthday time is a greater focus on your intimate relationships.
Mercury in your decan June 17 to July 14 will make communication especially important in those areas influenced by the full moon. You can expect a big increase in the level of activity in your life with the Sun conjunct Mercury from June 18 to 22. It is possible that the hectic pace will get to you because Mercury is retrograde for the rest of the month. Nervous tension can be relieved by avoiding important decision during this time.
Monthly Horoscopes
---
Tweet