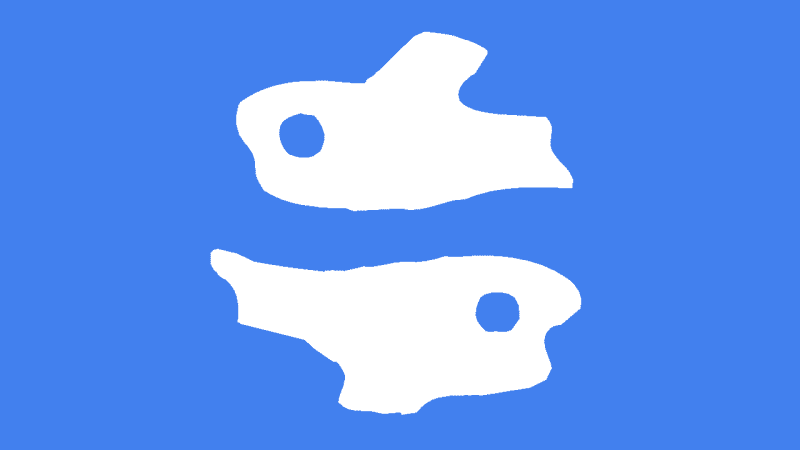 August 2015 Pisces horoscope with decans for a more accurate forecast. If you are on a cusp, use the free horoscope to find your decan.
Decan 1 Pisces August 2015 Horoscope
Your recent run of good transits comes to a grinding halt this month. There is a series of planets travelling opposite your decan which means you must deal with problems caused by the polarities in your life. It could be work versus home, or family versus friends etc.
The first struggle is a mental one with Mercury opposite your decan from August 7 to 14. How you come across to others may not be how you really feel about them. This adds tension to relationships and increases the chance of minor disagreements turning in arguments. This is more of a listening time than speaking. Don't allow yourself to be rushed or talked into agreements or deals, due to confusion and poor judgement skills.
The most critical time to avoid deception is from August 11 to 13. Mercury opposite Neptune activates the confusion and lack of clarity from Neptune in your decan. Avoid spreading gossip or stretching the truth. Such behavior would leave you open to scandal or slander.
A major transit begins this month with Jupiter opposite your decan from August 8 until the end of September 2015. Depending on whether you have associated helpful or challenging transits, this can be a period or growth and happiness, or waste and disappointment. There will be opportunities to expand your horizons through good fortune, travel, studies, romancer or investments. Success in these areas will only come if you maintain strong ethics and avoid excess and greed.
The Sun opposite your decan from August 22 to September 3 present the first test of your growth phase. The challenge here is not to compare yourself to others in order to determine your self-worth or degree of success. There may be a strong urge to attain the material things that other have, which you believe make them somehow better than you.
The most critical time to avoid jealousy and greed is during the Sun Jupiter alignment from August 24 to 28. The urge to splurge will be intense and will your need to have fun. You can make your own luck now by focusing on fewer rather than many goals. Think about what really means to most to you and forget about other people's or societies vision of happiness and success.
The August 29 full moon will extend this testing phase until the solar eclipse on 13 September 2015. This moon phase will focus your attention on your home life. Family and other loved ones may need your support, even though you feel like you are the one in need of emotional support and nourishment.
Decan 2 Pisces August 2015 Horoscope
Not much to report this month with only one short-term transit in the middle of August. For the rest of the month, the astrology influencing you falls back to any longer term transit. In your case this is a very positive one with Pluto sextile your decan. You are in an extended period of positive transformation.
Much of the incremental change going on will be psychological, but you will also notice a gradual improvement externally. This could range to healthier relationships because of improved self-esteem, or more respect in the outer world because of increased power and influence.
This Pluto theme of positive transformation is activated during your only other transit. Mercury opposite your decan from August 13 to 20 will make this a very busy week, with more errands to run and appointments to attend. The hectic pace of activity may leave you feeling scattered or confused. Poor judgement and a lack of concentration means that major business dealing and important decisions will require professional advice, or be postponed.
Mercury trine Pluto from August 14 to 16 is the most intense period of the whole month. This gives a brief window of greater insight and understanding. A piercing and probing intellect can be put to good use uncovering secrets and solving mysteries. This is also an ideal time for some psychological self-analysis, or discovering the inner working of complex theories. Conversations on these days will involve deep and meaningful issues. These and other events now will all lead to the higher evolution of your soul.
Because I write your horoscope based on real astrology transits and not the imaginary houses, zones or sectors of other writers, you will occasionally get a lack of transits like this month. I would rather give you a small amount of truth rather than some random fairy tales.
Decan 3 Pisces August 2015 Horoscope
This month can be divided into two distinct parts, with the beginning of August 2015 being more favorable than the second half. One thing in common throughout the whole month though, is Saturn is trine your decan. As mentioned last month, the brief return of this foundation building influence until min September is due to Saturn retrograde.
Mars trine your decan from July 23 to August 10 is the productive and more active part of the month. You should already be feeling the increased energy and initiative associated with this strong and sexy transit. You can be assertive in hunting down your desires, without fear of upsetting others.
Mars trine Saturn from August 3 to 12 is the best time of the month where achievement and recognition can result from hard work and self-discipline. You can push yourself to the limit and not worry about going overboard. What motivates you so strongly now is practical and lasting results. Your wants and needs relate to the long-term, which can result in more commitment in a love relationship.
The more problematic period of the month comes with Mercury opposite your decan from August 19 to 28. This can lead to conflict with others about ideas and opinions. A lack of mental clarity and poor decision-making skills will hamper any chance you have of winning arguments. The one exception to this comes with Mercury sextile Saturn from August 25 to 27. A more common sense and practical approach to thinking and communication help in resolving disagreements. You may be called on to settle disputes and or make a judgement regarding opposing sides.