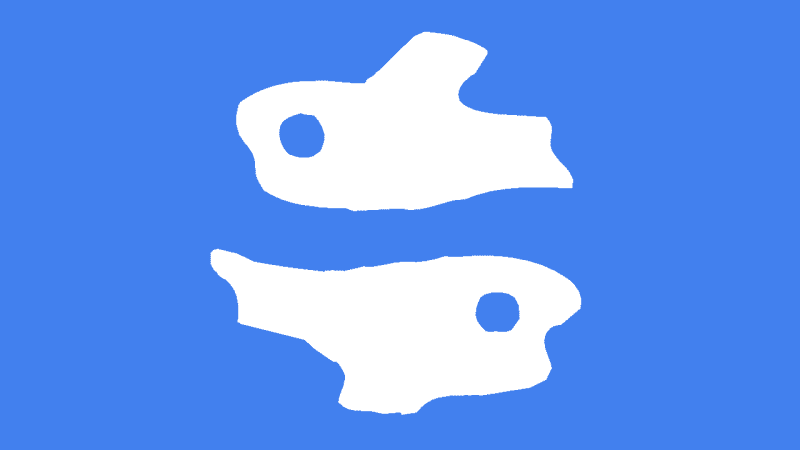 July 2015 Pisces horoscope with decans for a more accurate forecast. If you are on a cusp, use the free horoscope to find your decan.
Decan 1 Pisces July 2015 Horoscope
The astrological weather last month was fine, and it is looking beautiful for July 2015. Your spirits should already be high with the Sun trine your decan from June 21 to July 2. Even though this harmonious influence only lasts for a couple of days this month, it is important to mention because of the July 1 full moon. This will extend the benefits of the Sun transit for two weeks, as this moon phases lasts until the July 15 new moon.
The full moon itself is a challenging one, but not so for your decan. There will be a focus on your home and family life, especially concerning parents. The usual sensitivity expected from a full moon will be further heightened with a positive link to Neptune in your decan. Your senses will be most acute in the following weeks, with any psychic potential coming on strong.
Energizing your emotional high is Mars trine your decan from June 23 to July 10. This will have an absolutely positive influence on your love life. Your sex drive and your sexual attraction may go through the roof. Like a magnet you can attract what you wish for. This will be most strongest during Mars trine Neptune July 6 to 10.
Clear thinking and excellent communication skills come with Mercury trine your decan from July 8 to 15. As this friendly influence falls within the sociable moon phase, you can expect an increase in social activity in this week. It is also a good time to attend to business matters where you can rely on sound judgement. Mercury trine Neptune from July 12 to 14 creates the perfect conditions to gain insights through dreaming or your psychic abilities. At the very least, your conversations should be revealing and spiritual in nature.
Decan 2 Pisces July 2015 Horoscope
After an extended period of very challenging situations, your stars for this month turn right round baby with a series of powerful and energizing transits. One minor irritation is a carry over from the previous month, with Mercury square your decan from June 23 to July 3. Any lingering tension should however, be blown away by the July 1 full moon.
With the confident and proud Sun trine your decan from July 1 to 13, the full moon takes on this positive influence and extends it out to the July 15 new moon. There will be a focus on your close relationships with friends, family and partners. From them, you can count on emotional support and nourishment. In fact, all of your relationships should be harmonious thanks to this moon phase. The Sun opposite Pluto from July 6 to 11 may result in intense ego conflicts or the revealing of some dark secrets. Pluto sextile your decan will ensure you come out on top and continue evolving in the right direction.
Already on a high, your energy gains another boost with Mars trine your decan from July 8 to 25. While this enthusiastic influence combines with the moon phase from July 8 to 15, your love life will benefit greatly. Passionately held desires can be fulfilled thanks to magnetic sexual energy. Domination and forcefulness will be major themes with Mars opposite Pluto from July 13 to 17. You now have the potential to wield your considerable power for good, bringing peace to conflict and helping the used and abused.
Mercury trine your decan from July 13 to 19 falls within this dynamic period to sharpen your intellect and increase your perception. Mercury aligns with Mars in the aspect mentioned above (July 13 to 17), enabling you to deeply probe the mysteries of life. You can uncover secrets and investigate wrong doing. Psychological self-analysis or using a professional would reveal some painful karmic wounds that can be healed.
Decan 3 Pisces July 2015 Horoscope
The aggravating transits you endured late last month will continue early in July 2015. Things then pick up in a most positive way, allowing you to make real progress with your ambitions. Achievement and recognition were a major theme last year with Saturn trine your decan. Due to Saturn retrograde, this steadying influence returns until mid September 2015.
Mercury square your decan from July 1 to 9 is the annoyance before the good stuff. Put off any important matters until after this confusing influence. Poor communication skills and lack of social graces are not a good omen for doing business. Arguments are possible if you speak out, so think twice before making bold statements.
Confidence and pride come with the Sun trine your decan from July 12 to 23. Previous barriers to progress will now fade away, and you can easily gain the assistance of others to promote yourself and your goals. The July 15 new moon falls within this productive transit to strengthen your good points. This moon phase will last another four weeks, up to the new moon on 14 August 2015.
The best time for starting new projects is from the July 15 new moon to the July 31 full moon. The Sun trine Saturn from July 20 to 22 gives you the determination and conviction to achieve success. You can show your leadership qualities and may act as a guide or teacher.
Mercury trine your decan from July 18 to 24 sharpens your intellect and brings good judgement and communication skills. This is the best time of the month for attending to business and paperwork. Schedule important meetings and appointments, negotiate and sign contracts. The best days for such thing comes during Mercury trine Saturn from July 21 to 23. Ideal for serious discussion and long-range planning.
Finally, Mars trine your decan from 23 July to 10 August 2015 brings initiative, energy, strength and bravery. From July 23 to 31, you can use these assets to start new projects and work hard on fulfilling your desires. From the July 31 full moon to August 10, you may wish to turn your attention to your more passionate desires. Your sexual attractiveness will place you in good stead on the dating scene where you can confidently make the first move. An existing relationships will benefit from increased interest from both parties, where strenuous physical activity will be both desirable and plentiful.