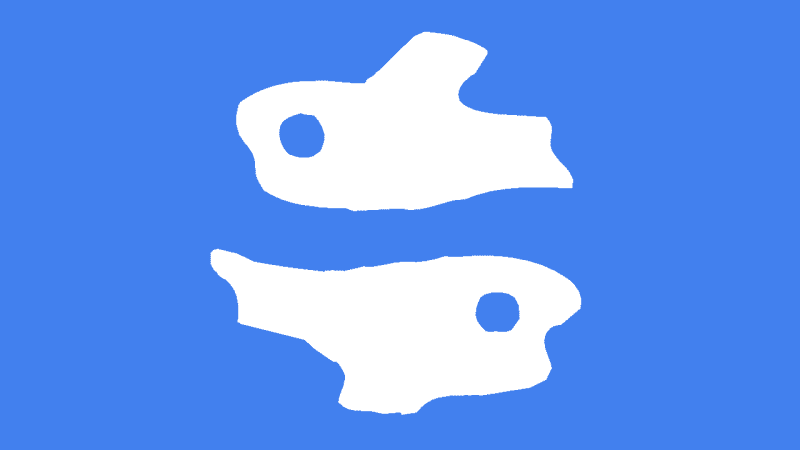 September 2015 Pisces horoscope with decans for a more accurate forecast. If you are on a cusp, use the free horoscope to find your decan.
Decan 1 Pisces September 2015 Horoscope
As mentioned in your 2015 horoscope, a restricting Saturn influence on the horizon means you should totally avoid excess and greed during September 2015. This could be one of the most challenging months of the year for you, and you may be already feeling uncomfortable with the Sun opposite your decan from August 22 to September 3.
The confrontational nature of the solar transit is exacerbated by the August 29 full moon. For the first half of September it will be important to moderate your behavior and avoid extremes. Thankfully, this emotionally challenging moon phase comes to an end with the September 13 solar eclipse.
The full moon is especially relevant to you because it straddles Jupiter opposite Neptune. A tendency toward extreme beliefs and behaviors associated with this challenging aspect lasts all month and peaks on September 17. You will feel the push and pull tension strongly because Jupiter is opposite your decan until September 30 and Neptune is in your decan until January 2017. You could easily over idealize potential lovers, or be taken for a ride by gurus or con-artists under this influence.
Once that challenge has faded, Mars opposite your decan from September 24 to October 12 creates a very competitive and confrontational environment. Anger and frustration are likely as other people stand in your way or directly oppose your will. You have to choose your battles carefully, and perhaps a tactical retreat is better in the long run.
Saturn square your decan starts again from September 11 and comes to an end by December 25 this year. Those of you in the first half of Pisces decan 1 have already experienced the delays and restriction of Saturn earlier this year because of Saturn retrograde. This limiting and sometimes depressing influence makes a defensive approach this month all the more important.
   Pisces Horoscope 2015 Decan 1
   Previous Pisces Monthly Horoscope Decan 1
Decan 2 Pisces September 2015 Horoscope
There is more action to report this month compared to August but some of is challenging. I said in your 2015 horoscope that September 2015 marks a major turning point in your fortunes, for the worse I'm afraid. The September 13 solar eclipse will add stress and tension to your life right through until March next year.
Since researching the solar eclipse I am now more optimistic for you. The Sun opposite your decan from September 2 to 13 is a testing influence, especially on your ego. But this year you are benefiting from positive soul evolution and major transformations from Pluto sextile your decan. You will feel the strong increase in personal power and influence with Sun trine Pluto from September 4 to 6. In this case with the challenging solar transit, benefits will only come by using your power wisely, by maintaining high moral standards.
The confrontational solar transit culminates with the September 13 solar eclipse. Another reason for more hope than fear is that the major theme of this eclipse is the healing of broken hearts. Making sure your generosity is not taken advantage of will increase your odds of finding happiness and success in the months ahead.
Much of what I have been saying also applies to Jupiter opposite your decan from September 23 to November 26. Technically a challenging transit, it is one of the easier oppositions to deal with. You can make your own luck now but this transit stresses a couple of things associated with the solar eclipse.
High moral standards must be maintained and it becomes most important not to misuse your great power and influence. Remain selective about how you use your energy and resources. You will have to balance not being greedy with not being overly generous. A difficult challenge but meeting it could will pay big dividends.
   Pisces Horoscope 2015 Decan 2
   Previous Pisces Monthly Horoscope Decan 2
Decan 3 Pisces September 2015 Horoscope
The more problematic conditions toward the end of August continue this month with the Sun opposite your decan from September 12 to 23. The chance of relationship disharmony and struggle from this solar transit are increased by the September 13 solar eclipse.
As mentioned in your 2015 horoscope, this solar eclipse marks a turning point this year. The progressive influence of the March 2015 solar eclipse has now ended, and the foundation-building Saturn transit is almost over. With a solar eclipse opposite your decan, it will be more difficult than earlier in the year to make progress. This new eclipse phase will last until March 2016.
On the positive side, when I wrote your 2015 horoscope I had not looked at the September 2015 solar eclipse. It has a lot of potential for you and makes the outlook more promising than I thought. The major theme of the solar eclipse is the healing of broken hearts, freeing you up to enjoy more harmony in all of your close relationships.
Saturn trine your decan started early this year and ends by September 25. A time of steady progress where extra patience, determination and a strong sense of duty allowed to you accomplish great achievements. Sun sextile Saturn from September 22 to 24 is the final farewell from this foundation building influence. It is possible that you may receive recognition or promotion for your strong work ethic this year. Time to look back with satisfaction at your achievement and respect you have earned.
   Pisces Horoscope 2015 Decan 3
   Previous Pisces Monthly Horoscope Decan 3