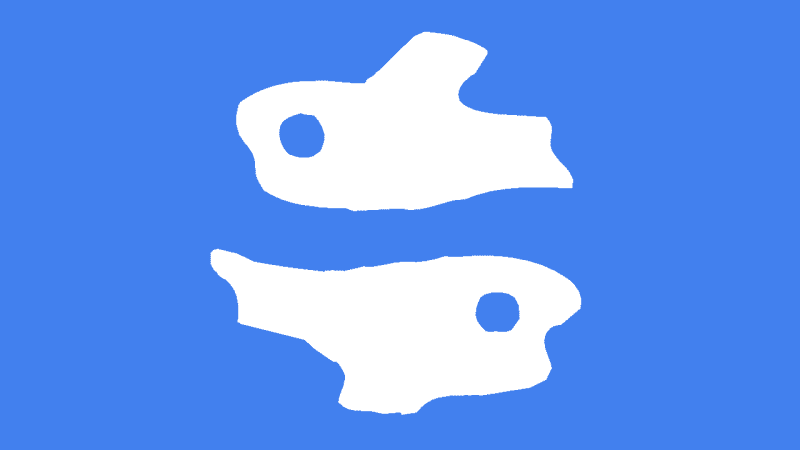 June 2015 Pisces horoscope with decans for a more accurate forecast. If you are on a cusp, use the free horoscope to find your decan.
Decan 1 Pisces June 2015 Horoscope
This is a more optimistic month compared to the previous one with some great opportunities to make progress. Like May 2015 however, Mercury poses some problems with your relationships and communications. Mercury square your decan from May 27 to June 24 can cause mixed messages and poor judgement. Complicating matters is Mercury retrograde which lasts until June 11. In that post linked to, the major theme of Mercury retrograde is karmic encounters. How these potentially play our for you depends on associated aspects as shown below.
Mercury square Neptune from May 28 to June 1 poses the risk or scandal and deception with the sinister activation of Neptune in your decan. The resurfacing of old friends could lead to unwelcome information and intrigue. However, Mercury sextile Venus from June 6 to 11 brings the chance of pleasant reunions with old lovers and friends. A new partner found now could be a past life contact. With Mercury moving forward once more, you re-encounter the deception and confusion of Mercury square Neptune again from June 22 to 24. This should prove less troublesome given Mercury is direct, but you should still avoid agreeing to proposals or attending to important business matters.
Sunnier skies arrive with the Sun trine your decan from June 21 to July 2. This is the ideal time to complete outstanding projects or embarking on new ones. Self confidence and the removal of previous obstacles make progress an ease. These benefits are enhanced with Mars trine your decan from June 23 to July 10. Mars brings further initiative and energy. It is an especially good omen for intimate relationships because of increased sex appeal and a courageous outlook.
This combination favors successful action. Compete to win as there is a great chance of victory in all areas of life. Your strong desires will guide you, so acting on instinct is advised. The Sun trine Neptune from June 30 to July 2 will increase intuition and the accuracy of any psychic abilities.
Decan 2 Pisces June 2015 Horoscope
This month presents yet more challenges to deal with. It will be important to keep a lid on your temper as two irritating transits combine to test your patience. You may already be starting to feel frustrated with Mars square your decan from May 27 to June 11. Although your desires and ego will be strong, you ability to get your own way will be greatly reduced if you become assertive or willful. It is possible to generate aggressive responses when acting without moderation.
These difficulties are exaggerated by the Sun square your decan from May 31 to June 11. A tendency toward an inflated ego and excessive pride would only stand in the way of having your strong desires fulfilled. The best option for this beginning part of this month is to take a step back and wait for better times to make progress. In relationships, be conscious of the reactions you receive and moderate your behavior accordingly to avoid conflict.
You have a break from these challenging transit for nearly two weeks. This is the best chance this month to get back on track and work on your goals. While earlier in the month you should stick to routine and keep your head down, now there is nothing to hold you back from pushing a bit harder.
Confusion may enter your life with Mercury square your decan from June 23 to July 3. Poor judgement and a lack of tact mean you should take extra care or totally avoid contract negotiation or other business. Saying the wrong thing could lead to arguments so you should back down if squabbles arise. Better luck next month!
Decan 3 Pisces June 2015 Horoscope
The good conditions you should have enjoyed last month continue during the first week of June 2015. After that however, things take a turn for the worse and you will have to draw on all your patience to avoid anger causing problems in your life. At least until the June 17 new moon, you can rely on the harmonious influence of the May 17 new moon. This moon phase will enhance the affection Venus transit early in the month. It will also take the rough edges off the more challenging pairing of transits which follow.
You may already be feeling the relaxing influence of Venus trine your decan from May 26 to June 6. This is by far the best week of the month and an especially good one for love and money. You should enjoy more affection with a partner. If single, this week could offer the chance of meeting your perfect match. Your finances should be in good enough order to allow for some retail therapy or pampering.
Mars square your decan from June 9 to 26 will be felt as increasing irritation and anger. Your desire to succeed and get your own way will be strong. However, an abrupt or aggressive nature, even if subconscious, will result in increased resistance, arguments and aggressive responses.
The need to tone things down is emphasis by having at the same time, the Sun square your decan from June 10 to 22. Ego inflation and excessive pride are the dangers of this confrontational transit. So you can see that this combination is not a good omen for harmonious relationships.
The most testing time of the month will be when the Sun and Mars move closest together. The Sun conjunct Mars from June 11 to 17 will require patience and moderation. If provoked, then back down and wait for a better time to assert yourself. The June 17 new moon could aggravate your irritations and impatience, extending this testing period thorough until the July 15 new moon.