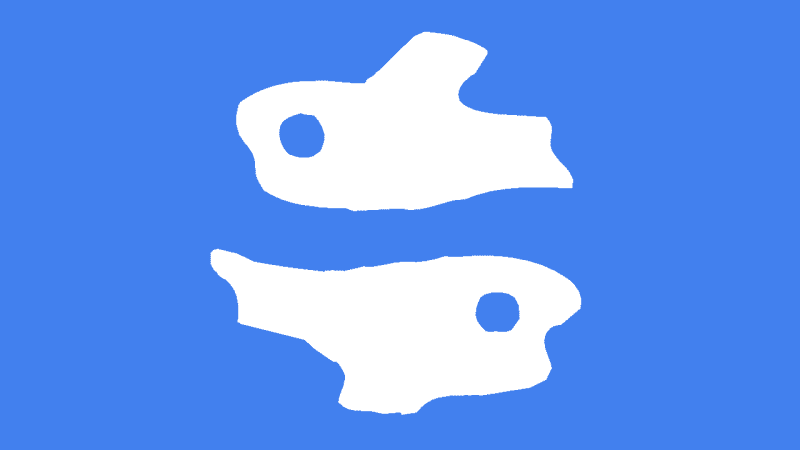 May 2015 Pisces horoscope with decans for a more accurate forecast. If you are on a cusp, use the free horoscope to find your decan.
Decan 1 Pisces May 2015 Horoscope
This is a busy month for you with some obstacles to overcome. The first being Mercury square your decan from May 1 to 11. This can lead to some errors in judgement and communication because of increased confusion and lack of clarity. There are two periods in particular which require extra care. Mercury opposite Saturn from May 2 to 4 activates Saturn square your decan to increase the risk of delays and mistakes. Depression is something to be aware of under this influence.
Mercury square Neptune from May 8 to 11 increase the risk of confusion and self-deception from Neptune in your decan. There is also a greater risk of being deceived yourself, or being subject to gossip and scandal. Best to be careful with your words and avoid important decisions during these periods. Mercury turns retrograde on May 18 so you will experience this same transit later in the month.
Venus trine your decan from May 7 to 17 offers a reprieve from the tension of this month. This is a good time for taking a vacation, for going shopping, and for your love life. With the coinciding Mercury transit, you may have to double-check things when making purchases, but Venus will make up for any communication problems caused by Mercury. The best days for romance this month are during Venus trine Neptune from May 15 to 17.
Mars square your decan from May 10 to 27 increases your assertiveness and level of aggression. In trying to achieve your stronger than normal desires, you may push to hard and get aggressive responses. It is better during this transit to back off and wait for better times to assert yourself. Mars opposite Saturn from May 12 to 18 increases the risk of frustrating delays which could lead to outbursts of anger and meanness. Mars square Neptune from May 22 to 28 requires you to maintain high ethics and morals in order to avert scandal. Take special care to avoid risky sexual behavior.
The Sun square your decan from 20 May to 1 June 2015 has the potential to result in a deflated ego as setbacks are more likely, especially if you push to hard like with the previous Mars transit. Delays and yet more frustration are possible with Sun opposite Saturn from May 20 to 24. During the overlapping of the Sun and Mars transits, from May 20 to 27, take special care to remain patient and understanding.
Mercury again makes the testing square to your decan from 27 May 27th to 21 June 2015. The most critical days to show restraint this month are from 27 May to 1 June 2015. On these days, the Sun, Mercury retrograde and Mars all square Neptune. Avoid making important decisions, signing contracts, agreeing to things under pressure, or makings bold statements.
Decan 2 Pisces May 2015 Horoscope
A few more challenges await you this month compared to April, though it is a mixed bag of favorable and not so favorable transits. You start on a good note with the Sun sextile your decan from May 1 to 11. This will boost your confidence and enthusiasm, clearing your path of obstacles. The full moon on May 3 will increase your sensitivity and empathy, placing a greater emphasis on your home life and close relationships.
You can expect plenty or encouragement and emotional support from family and close friends. Sun trine Pluto from May 5 to 8 will intensify all your experiences and relationships. Pluto sextile your decan is increasing you personal power and influence, allowing you to make important changes in your life.
Mercury square your decan from May 9 to 29 is the first of two challenging transits. Confusion and lack of mental clarity make for poor judgement and decision-making skills. Mercury turns retrograde on May 18 to increase the chance of the problems, with the most important days to take care being from May 17 to 19 when Mercury is standing still.
Although Mercury will reduce your tact and social skills, Venus trine your decan from May 16 to 27 will come to your rescue. This transit is known for giving charm and charisma. It should be a good period for your love life do long as you take some care with your words. Venus opposite Pluto from May 20 to 22 brings the possibility of jealousy and obsessiveness entering close relationships. It will also create some intense moments of affection and karmic bonding.
The outlook tends toward to downside with Mars square your decan from 27 May to 11 June 2015. During these two weeks, frustration and resentment can lead to outbursts of anger if you don't take care. Your desires and passions will be strong, but there is less chance of achieving them if you come on too strong. This is not a winning transit, so it is better to take a step back, remaining patient and defensive.
Decan 3 Pisces May 2015 Horoscope
Another good month to look forward to, starting with Mars sextile your decan from April 27 to May 13. This will boost your ego, charisma and enthusiasm. Assertiveness and a direct style will gain you support, where as at other times is may provoke harsh reactions. With extra initiative you can impress the boss and achieve a lot in these two weeks. Increased sex appeal is a good omen for your love life, but we have to consider the following Venus transit.
Venus square your decan from April 28 to May 8 may take away some of your charismatic appeal during the first week of the Mars transit. It is not a strong an influence as Mars, though the better days for you love life in the first half of the month will be from May 9 to 13. During this time you also receive a confidence boost from the following solar transit.
The Sun sextile your decan from May 10 to 21 is the strongest and longer lasting of your transits this month. This is because the new moon on May 18 will extend the good influence until the new moon on 16 June 2015. The good influences include increased confidence and emotional balance. All relationships should be harmonious, and you can expect assistance along the way from superiors. Previous road blocks should fade away allowing you to make good progress with your goals.
Venus trine your decan from 26 May to 6 June 2015 make this the absolute best time this month for your love life. The combination of the confident new moon and the affectionate Venus transit will make you very attractive and approachable. Closer bonding and more affection is in store for existing relationships. If dating, then put yourself on display as you should attract close to a perfect match.