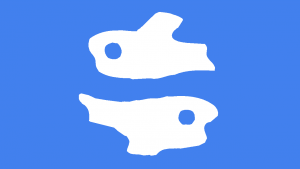 November 2014 Pisces horoscope with decans for a more accurate forecast. If you are on a cusp, use the free horoscope to find your decan.
Decan 1 Pisces Horoscope November 2014
The positives probably outweigh the negatives this month. A lot will depend on how you have been dealing with Neptune in your decan over the past year. It receives a lot of attention from each of the shorter term transits you have on the way. The first two weeks of November 2014 are the best for getting things done as this is when you have two very helpful influences. First up, you should already be feeling the energy boost from Mars sextile your decan. This confidence booster began on October 24 and lasts until November 9. Mars sextile Neptune from October 29 to November 5 is the ideal time to push hard to achieve your strong desires. You should have a magical and attractive aura around you.
Your thinking will benefit from Mercury trine your decan, lasting from November 8 to 15. On November 11 and 12, You can effectively and passionately communicate your more spiritual side with Mercury trine Neptune. The challenges begin with Venus square your decan from November 16 to 25. The most troubling time for love and money come between November 19 and 22 with Venus square Neptune. Be on the lookout for deception in both of these areas of life.
A crisis in confidence may comes with the Sun square your decan from November 21 to December 2. The potential for ego conflict is heightened by the November 22 new moon. Also beware of deception and scandal with Sun square Neptune from November 25 to 28. The final challenge applies to your frame of mind and how you communicate. Mercury square your decan, from November 27 to December 4, can confuse and lead to negative thinking. Again, watch for people trying to rip you off in business deal with Mercury square Neptune on November 30 and December 1.
Decan 2 Pisces Horoscope November 2014
Things turn around markedly this month with a series of excellent transits. Venus trine your decan from November 1 to 9 should get you in the mood for lovin.  Venus sextile Pluto from October 31 to to November 3 will deepen your affections. Any new relationship formed now would be very intense, possible compulsive. This is just the first transit this month to activate the profound transformation of Pluto sextile your decan. The Sun trine your decan from November 2 to 12 will make you feel centered and self confident.
The Sun sextile Pluto from November 2 to 5 will enhance your personal power and influence over others. The November 6 full moon will focus the positive transformations on your emotional and home life. Mars sextile your decan from November 8 to 22 is a high energy transit. This is an ideal time for pushing hard with your goals. These gaols and your primal urges will be greatly amplified from November 8 to 12 with Mars conjunct Pluto in the sky.
Mercury trine your decan from November 14 to 22 creates excellent conditions for doing business and communicating your intentions to others. Mercury sextile Pluto from November 15 to 17 allows you to probe deeply to find answers you have been seeking for a long time. Mercury sextile Mars from November 19 to 23 gives force behind your reasoning and you can use this to win arguments or negotiate better deals. The only bump in the road this month is Venus square your decan from November 24 to December 3. You should not notice this too much given there are no other transits affecting you at this time.
Decan 3 Pisces Horoscope November 2014
What a great month ahead for you guys, certainly much better than Octobers offerings. Venus trine your decan from November 8 to 17 starts the ball rolling with excellent conditions for love and money. Venus conjunct Saturn from November 11 to 14 is crunch time for serious relationships and financial commitments. This is just the first of a number of hits to your Saturn transit which is making your more goal oriented until the end of the year.
The Sun trine your decan from November 11 to 22 carries on the positive yet serious theme. Sun conjunct Saturn from 16 to 20 is the right time to show your leadership qualities and take on more responsibility at work. You may receive a promotion or pay increase. Also a good time to apply for employment. The November 22 new moon carries on this productive phase of life well into next month.
Mercury trine your decan from November 21 to 28 heightens your senses and allows you to communicate in a persuasive and effective manner. Mercury conjunct Saturn from November 24 to 26 is ideal for making important decisions or substantial business deals. Mars sextile your decan is an energetic and sexy influence which lasts from November 21 to December 5. The optimum time for trying your luck on the dating scene is from November 19 to 23 with Mercury sextile Mars. This is also a great chance to persuade others with direct yet polite argument.