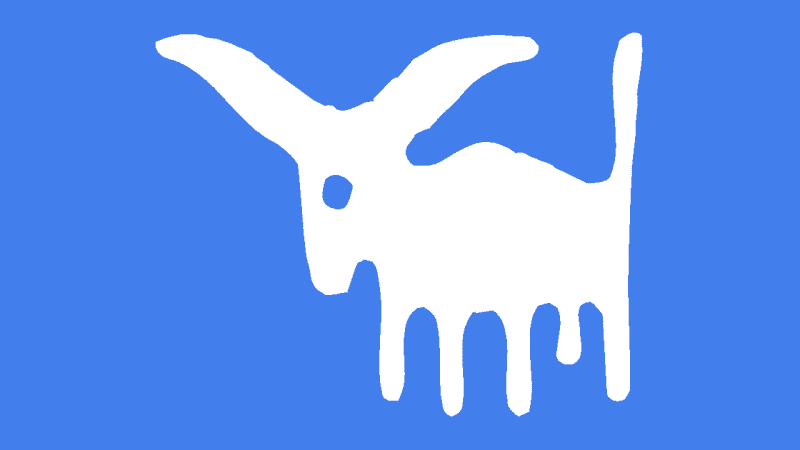 August 2015 Taurus horoscope with decans for a more accurate forecast. If you are on a cusp, use the free horoscope to find your decan.
Decan 1 Taurus August 2015 Horoscope
This month presents mixed offering, especially early on. But overall things are looking up as you enter a six-week lucky streak with Jupiter trine your decan from August 8 until the end of September 2015. You can look forward to ample opportunities for happiness and success in the weeks ahead because this is one of the most fortunate transits of all.
First off however, you have to wade through some frustrations with the Sun square your decan from July 22 to August 3. This creates a competitive environment with any ego challenges getting you down. This is not the nest time for pushing your agenda as there are simply too many obstacles in your way. The July 31 full moon will make you more sensitive to any provocation or criticism. This testing period could last up to the August 14 new moon.
Mercury trine your decan from August 7 to 14 will assist with positive thinking. Good communication skills will help clear the air and resolve and arguments that arise. You may be confronted with a mystery or be drawn into some scandal or confusion with Mercury opposite Neptune from August 11 to 13. Neptune sextile your decan help you solve the problems and come out looking good.
Mars square your decan from August 8 to 25 could put a spanner in the works when it comes to your lucky streak. Fortunately, this aggravating influence will be over by the time of your first real big growth opportunity from Jupiter. In the meantime, avoid letting your anger getting the better of you by working out putting this hot energy in hard work, preferably alone. No time for taking risks or being overly assertive.
The Sun trine your decan from August 22 to September 3 will take the raw edge of Mars and help you convert any aggressive energy into productivity. Stress will fade and harmony will return to relationships.  the Sun Jupiter alignment from August 24 to 28 is the best time of the month for trying your luck. Inner strength and confidence are backing you in to succeed. The August 29 full moon will place more of an emphasis on close relationships. This moon phase will extend this sociable time up to the solar eclipse on 13 September 2015.

Decan 2 Taurus August 2015 Horoscope
A series of testing square aspects make this one of the more challenging months of the year. Your social life and relationships in particular are set for some stressful moments late in August. You will have to draw on the personal power of Pluto trine your decan to transcend any difficulties which may arise.
The mental tension from Mercury square your decan ends by August 2, but is then replaced by the overall tension of the Sun square your decan from August 2 to 13. It will be more difficult to get your own way in this period as others stand in your way. It may simply be that now is not the right time to forge ahead. Like most of this month, it would be wiser to conserve your energy by sticking to routine as much as possible. The August 14 new moon will highlight the confrontational nature of the Sun transit and extend its influence though until the September 13 solar eclipse.
Greater mental clarity comes with Mercury trine your decan from August 13 to 20. With this being the only helpful influence of the month, use this week to attend to any important matters like business, appointments and meetings. The best days for such things and persuading others are from August 14 to 16 during Mercury trine Pluto.
Tension moves to your love life and finances with Venus square your decan from August 18 to September 25.  This is a much extended transit because of Venus retrograde all month, which will also increase the risk of complications through previous relationships. There may be some karmic baggage to work through in the weeks ahead.
New love relationships are still possible ahead, but along with existing relationships, things will not always run smoothly. Mars square your decan from August 23 to September 10 brings the most challenging period of your long Venus transit. Extra care is needed not to upset loved ones because you will be more easily annoyed and frustrated than usual.
Your desire for attention and love will be strong, but a lack of refinement and social skills could result in rejection or being ignored. Worse still, any rash or risky behavior could result in aggressive responses. The most critical time to beware of your strong impulses and potential aggression is during the Venus Mars alignment from August 30 to September 3.
Decan 3 Taurus August 2015 Horoscope
Although the exaggerating influence of Jupiter square your decan ends by August 13, the potential for stress is greatly increased because you still have Saturn is opposite your decan. With Saturn retrograde ending on August 2, the return of this limiting transit only last until min September. The problem is that in the meantime, Jupiter is square Saturn from July 25 to August 13.
You now have to contend with strong urges to get rich and have a party, while also feeling restrained and confined. In this first two weeks of August, another three transits suggest that you will feel most of this tension and pressure in your social life and love life. Business matters could also be adversely affected if some care is not taken.
Venus square your decan from July 18 to August 21 will place some strain on your love life. Venus retrograde all month complicates any relationships issues with greater difficulty in sharing affections. You may also have to deal with some karmic baggage from previous relationships.
Thankfully, Mars sextile your decan from July 23 to August 10 comes to the reuse with increased confidence and sex appeal. You will need to call on your extra charisma the most during the Venus Jupiter alignment from August 1 to 7. This alignment is fortunate on its own, but being square Saturn it brings out the inhibition and fear of your Saturn transit.
Mars trine Saturn from August 3 to 12 will give you the strength and endurance to prevail through any disagreements at this time. The risk of arguments is heightened however, with Mercury square your decan from August 1 to 8. This can also result in poor judgement and lack of tact.
The most critical time of this month to take extra care with relationships and with your finances is from August 5 to 8. Mercury joins Venus and Jupiter to form a triple conjunction. This will be very frustrating for you because there may initially be anticipation of good fortune and riches, but then Saturn will put up barriers you must strive to break down. You must decide whether the odds of getting what you want are worth the effort and risk of losses.
Even through the worst is over by now, the Sun square your decan from August 12 to 23 will not do much for your optimism and enthusiasm. And even with better transits ahead, the August 14 new moon will extend this challenging phase through until the solar eclipse on 13 September 2015.
The Sun Venus alignment from August 14 to 16 could reignite any relationships drama faced earlier in the month. Then the Sun square Saturn from August 19 to 23 will increase any limiting circumstances and could lead to some depressive moments. These are not days for pushing ahead because of so much resistance and criticism.
Ending on a brighter note you have Mercury trine your decan from August 19 to 28. This will lighten you mood somewhat and bring more clarity of thought. The best days of the month come with Mercury sextile Saturn from August 25 to 27. This will show you the way to get around any barriers and solve any recent problems.