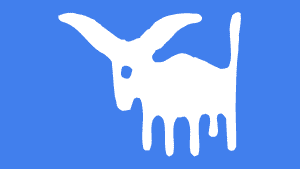 February 2015 Taurus horoscope with decans for a more accurate forecast. If you are on a cusp, use the free horoscope to find your decan.
Decan 1 Taurus February 2015 Horoscope
Better stars ahead compared to last month, however some impediments to progress still remain. The main source of frustration lately has been the effects of the January 20 new moon. Resistance to your ambitions from other people from new moon square your decan could remain until the until the February 18 new moon. Although your love life will improve immediately, your professional life may cause stress until the 18th. If this is the case, stick to routine and wait until later in the month to regain your authority.
Venus sextile your decan from January 27 to February 5 is the good thing improving your love life. More affection and compliments coming your way are an indication of increased popularity and attractiveness. Venus conjunct Neptune from January 30 to February 3 should be a particularly romantic time with your Neptune sextile inducing a dreamy state. Favorable for music, dance and pure relaxation.
The other source of stress this month is Mercury square your decan from January 30 to February 26. You had this confusing transit early in January, now it comes back since Mercury turned retrograde on January 21. A reprieve will come with Mercury sextile Saturn from February 3 to 7. More logical thinking will allow you to clear your thoughts. Things will again improve once Mercury turns direct on February 11. Then Mercury sextile Saturn again from February 17 to 21 will give another window of clear sight. Use this time to catch up on paperwork and pay bills.
The February 18 new moon marks a turning point in your fortunes. Sun sextile your decan only lasts from February 18 to March 1, but the new moon will extend this productive phase until the March 20 new moon. You can now get ahead at work and progress with your goals. Resistance will fade away, and better relationships all round will life your spirit. Once the irritating Mercury transit end by February 26, nothing stands in your way on the path to success. The Sun conjunct Neptune from February 23 to 27 should bring out your spiritual and compassionate side. Acts of charity and selflessness will bring their own rewards.

Decan 2 Taurus February 2015
Your recent strong will and determination continues with Mars sextile your decan from January 24 to February 7. You have energy to burn and should enjoy anything competitive, from work to sport. Even sex will allow you to express this feisty side of yourself. Competition will be a theme with the Sun square your decan  from January 30 to February 10. You can expect to be tested by others who will feel threatened by your assertiveness and direct attitude.
The February 3 full moon will make you react more emotionally to any challenges, and you will be more defensive when it comes to your family and loved ones. The Sun opposite Jupiter from February 4 to 8 will be the biggest challenge this month. This activation of your Jupiter square will be a test of faith. Events occurring now will show who you can really count on when the going gets tough.
At least during this challenging full moon phase, relations with close friends and family should run smoothly with Venus sextile your decan from February 4 to 13. Expect a deepening of affections from February 6 to 10. Venus sextile Pluto will activate your Pluto trine to add intensity to any feeling of love or affection. Jealousy or obsessiveness would be natural feeling at the moment, and a good sign that things are on track in an existing relationships. New love now would involve instant attraction and rock your life.
Mercury square your decan will last from February 25 to March 6. You experienced the confusion of this transit in the last three weeks of January when Mercury was retrograde. Although lack of mental clarity will still be an issue, communication should not be as big a problem as last month now that Mercury is moving quicker and in direct motion.
Decan 3 Taurus February 2015
The first week of February is the best this month for pushing ahead with your goals. The helpful January 20 new moon is still clearing your path of obstacles and boosting your self-confidence. Another strong indicator of success is Mars sextile your decan from February 6 to 20. If you have a pet project or cause you feel strongly about, this is the ideal time to promote it. The attractive energy that you radiate means that sexual relations with a love partner will be most rewarding, and if on the market, then go for it!
The Sun square your decan from February 9 to 19 will create more testing conditions. You can still work hard and achieve success because of the strong Mars effect, but you are likely to face more opposition, especially in your professional life. The February 18 new moon does mark a turning point however. From now on, it will be better to take a more defensive approach and hold off on any new projects. This confrontational moon phase will last through to the March 20 new moon.
Although there is the chance of ego conflicts in your career and with superiors, your more intimate relationships should work out fine with Venus sextile your decan from February 12 to 21. Because of this attractive energy you express, you may well attract new love, gifts and favors, so asking for some help with money would not be out or order. A great time for enjoying the finer things in life, purchasing luxury items and snuggling up with a block of chocolate in front of the TV.
Monthly Horoscopes