Taurus Horoscope April 2015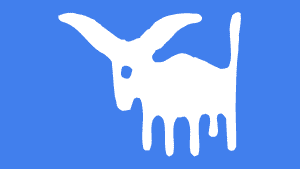 April 2015 Taurus horoscope with decans for a more accurate forecast. If you are on a cusp, use the free horoscope to find your decan.
Decan 1 Taurus April 2015 Horoscope
A powerhouse month ahead for you with two planets and the Sun all passing through your decan. Birthday time is usually a powerful time but it is not so often that you get the fiery energy of a Mars conjunction in the same month. Mars in your decan from April 1 to 14 is a potent force, which can be used for good or ill. This primal energy should be put to good use because Mars sextile Neptune from April 9 to 14 tames the aggressive nature of Mars. This activation of Neptune sextile your decan motivates you to do good works.
When expressing this energy sexually, you will be sensitive and considerate of the needs and wants of others. Your desires and motivations will be stronger in the first half of April than usual. These motivations will not be selfish and you could find yourself taking a leading role in group activities. However, you will not back down from a fight, especially if you see bullying behavior. You will fight hard for the underdog and for your own rights. Victory is the most likely outcome when acting with good intentions.
Mercury in your decan from April 14 to 20 will see a reduction in energy levels but not in activity. While Mars favored physical activity, Mercury now favors mental activity. This is an ideal time for clearing your in-tray or attending to business matters. Clear thinking and sound judgement will help you keep pace with the increased amount of errands, meetings and correspondence. Mercury sextile Neptune from April 18 to 20 will greatly increase your intuition and psychic abilities. You will gain insight to help you plan your next major move during your upcoming birthday transit.
Your solar return from April 19 to the 1st of May 2015 is a productive transit which is influenced in a good way by the April 18 new moon. This moon phase will last for another four weeks, with the best time for starting new ventures being from the new moon to the full moon on the 3rd of May 2015. This is a confidence-boosting transit where you can expect assistance from people in authority. However, Sun sextile Neptune from April 27 to May 1 favors more selfless acts or group activities. You will be in-tune with the general vibe… dude.
Decan 2 Taurus April 2015 Horoscope
The tempo and intensity of life is about to ramp up big-time with three planets moving through your decan this month. Carrying over from last month you have Venus in your decan from March 25 to April 3. This places the focus of your attention of the more pleasurable things in life, like playful sex, art and music. A fun start to the month where you would rather be holidaying than going to work. Increasing desires for love and affection should be easily met as you will be giving off a very attractive vibe. This is just one period of the month where you are in a good position to make new friends or find a new partner.
Mars in your decan from April 13 to 29 really increases energy levels, great for work or play. This primal energy increases all desires, and is a raw type of energy when compared to the previous Venus transit. When not well controlled, such strong urges can turn to aggression and result in arguments. Two of your longer-term transit are aspect by Mars, so how you use this energy depends a lot on timing.
Mars square Jupiter from April 14 to 20 will require discretion and patience. With the negative, excessive side of Jupiter square your decan coming into play, it will be important to avoid risky behavior. Also keep in check a tendency to exaggerate or show off, as you may end up red-raced. A little easier to control will be Mars trine Pluto from April 18 to 24. This is high-octane energy and it gives a tremendous amount of power and influence over your own outcomes and over the lives of other people. If used wisely, this activation of Pluto trine your decan will allow for a major transformation of how you express your sexuality and aggressive instincts.
I say it is only a little easier to control because of a coinciding Mercury influence. Mercury in your decan from April 19 to 25 at the same time means that Mercury is travelling next to Mars this whole time. This adds directness and force to your words. Unfortunately, Mercury square Jupiter from April 20 to 22 gives a tendency to speak without thinking, rushing to conclusions and being judgmental. On these days in particular, April 20 to 22, it will be most important to remain patient and considerate of the feelings of others. Think twice before making important decisions, signing contracts, or agreeing to anything without seeking professional advice.
Decan 3 Taurus April 2015 Horoscope
A very good month ahead backed up by a nice aspect from the March 20 solar eclipse. As mentioned last month, "Now there is no reason to hold back and go on the offensive. Make plans and make them big." With three planets in your decan this month, you will have all the energy and initiative to go full steam ahead, This is no doubt the best month in the whole six-month eclipse cycle to take advantage of the progressive eclipse energy.
Venus in your decan from April 2 to 12 means that the solar eclipse invigoration can be applied to your love life. Existing relationships can be rejuvenated and new love found. You should be looking and feeling your best and are more likely than at other times to meet your perfect match. If money has been tight lately than this would be a great time to get your finances in order.
Mercury in your decan from April 24 to the 1st of May 2015 brings mental clarity, acute intuition and good judgement skills. This is your best opportunity for some time to enter into a new business deal or other kind of transaction. Just like the previous Venus transit, this Mercury transit is ideal for socializing. Given the eclipse theme of new starts, this is an excellent time to think about some new goals for the months ahead. Write them down or talk to friends and family about your ideas to get valuable feedback.
Mars in your decan from April 27 to the 13th of May 2015 will bring a burst of energy, especially coming within the new eclipse cycle. The two influences are similar in that they produce enthusiasm, initiative and spontaneity. Your primal urges and desires will be noticeably stronger and your physical attractiveness will draw potential lovers. Use this power wisely because if Mars gets to your head, jealousy or resentment to lead to outbursts of anger and arguments.
Monthly Horoscopes