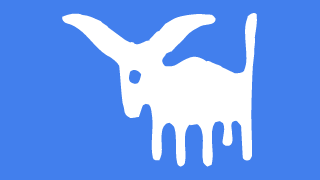 October 2014 Taurus horoscope with decans for a more accurate forecast. If you are on a cusp, use the free horoscope to find your decan.
Decan 1 Taurus October 2014 Horoscope
Forgetfulness and confusion are on the cards early this month with Mercury opposite your decan. From September 29 to October 9, poor communication skills and errors in judgement mean you should delay important decisions or negotiations. This is especially so with Mercury retrograde from October 4. The next two weeks are more easy going with no major transits. However, the final week of October 2014 looks to be rather hectic with multiple influences acting at the same time.
The Sun opposite your decan from October 23 to November 3 increases the amount of pressure coming down on you, especially from men and superiors. Drama and tension in your relationships are on the horizon, as this challenging solar transit is amplified by the October 23 solar eclipse. Initially, it will be your love life that most strongly feels the pressure. Venus is opposite your decan from October 23 to November 1, making it more difficult for you to get motivated in the mornings. Fear not, because coming to your rescue is a strong and sexy Mars trine from October 24 to November 9. The eclipse with Venus will highlight relationship problems that require some fixing. Mars initiative and instinct provide the solution.
Decan 2 Taurus October 2014 Horoscope
A lack of short-term transits this month allows you to take a step back and look at the the bigger picture. This is a pivotal year in your evolutionary journey. There has been a major focus on your personal significance since the April 29 solar eclipse. This self focus, and perhaps, the highlighting of your weak-spots, reaches completion with the arrival of the October 23 solar eclipse. As this new eclipse approaches, the areas of self-development which still need some work will become more and more obvious.
Pluto trine your decan grinds along for about 18 months. You will feel the effects of this transit more strongly this month, with less noise from the other planets to distract you. There is nothing wrong with being proud of yourself and a bit self obsessed during this transit. You are likely to have more influence over others and will most likely use it wisely. This period in life is a high point so you may as well make the most of it.
Decan 3 Taurus October 2014 Horoscope
The final quarter of this year requires tightening of your belt. Either you do it yourself, or it will be done for you. Saturn opposite your decan began on September 20, and continues restricting until the end of December 2014. You may begin to feel weighed down and pessimistic about the challenges and blockages to your progress. But delays are for a good reason, especially for October 2014.
During all of September and October 2014, Jupiter square your decan is urging you to expand your horizons, try new things, have more fun and make more money. Often times, over-estimation leads to failures with this transit. The key to success is to narrow your sights, choose carefully and be patient. This is where Saturn restriction actually works out very well for you. The optimum time for strategic advances is before the October 23 solar eclipse. During the first few weeks of the month, you remain under the fortunate influence of the September 24 new moon trine your decan.