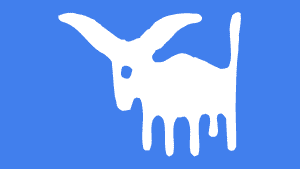 December 2014 Taurus horoscope with decans for a more accurate forecast. If you are on a cusp, use the free horoscope to find your decan.
Decan 1 Taurus December 2014 Horoscope
The testing conditions you faced last month continue with Mars square your decan from December 4 to 18. This is the only challenging influence for the new month, but it does require some care to navigate. Firstly, a tendency to lose your temper must be watched. It is important to express your aggravations before they bottle up and explode. Secondly, stronger than normal self-assertion can be a good thing, but in this case it will likely piss other people right off. Tone it down to maintain harmony in relationships.
It will be noticeably easier to control anger and aggression from December 12 to 16 with Venus trine your decan. More affection and love is on offer now. You can expect very dreamy love indeed with Venus sextile Neptune from December 12 to 16. This would be an ideal time for romancing your sweetheart, or taking time out to relax and unwind with a movie or two.
Mercury trine your decan from December 16 to 24 continues the improving theme. While this communicative transit coincides with the angry Mars transit, you can better get things off your chest. This will be from December 16 to 18. Mercury sextile Neptune from December 18 to 21 will bring inspirational thinking and insights, share or write down your dreams.
The best if the month comes with the Sun trine your decan from December 21 to January 1. The aggravating Mars transit has now passes and you can look forward to increased optimism and fewer obstacles to success. The December 22 new moon shall amplify the good effects, and extend this progressive phase through until the January 20 new moon. The Sun sextile Neptune from December 24 to 28 creates perfect conditions for materializing your hopes and dreams, bringing out the best of Neptune sextile your decan.
Decan 2 Taurus December 2014 Horoscope
Better conditions ahead than the previous month, with only one bad apple in your basket of transits. Things should remain steady as you go until Mars square your decan from December 17 to 31. This is one of the more challenging transits because it is hard not to get angry with others. Little things will annoy you more than usual. A tendency to be abrupt or overly direct can leave you red-faced or in an argument. The two other favorable transits this month occur during this aggressive Mars transit, allowing you to tone down and channel the raw energy into something constructive.
Venus trine your decan from December 18 to 27 will have a more harmonious influence on your intimate relationships, but also all relationships in general. Your sex drive will be heightened by Mars, and you can have this fulfilled by concentrating more on the affection side of things. Venus conjunct Pluto from December 18 to 22 will greatly intensify your desire nature. This powerful activation of your Pluto trine could result in a marked transformation in a love relationship.
Mercury trine your decan from December 23 to 30 will help you get things off your chest if Mars has you feeling angry. Your communication style will now be more refined and you could resolve some major issues with others. You will be more aware of the character traits in others which annoy you, especially from December 23 to 26 when Mercury aligns with Pluto. Deep insights will come from personal interactions and possibly dreams, even books or TV.
Decan 3 Taurus December 2014 Horoscope
A much better month ahead you will be pleased to know. High energy from Mars trine your decan began on November 21, but then it was accompanied by mental anguish from a difficult Mercury transit. For this new month, up until December 5, you can enjoy the pure adrenalin and sex drive of Mars alone. It does make an aspect to slow and steady Saturn, but this is a helpful aspect with Mars sextile Saturn from November 29 to December 4. This is the final triggering of your long Saturn opposition, which is completed by the end of this month. You can use this first week of December to force your way through some remaining roadblocks which Saturn has thrown in your path over the last year.
For the next few weeks you have no other minor transits. Then from December 26 to January 4, you see in the new year with a lovely Venus trine. Romance and affection could be in store, at the very least you should feel relaxed and sociable to enjoy the celebrations.
This Venus transit combines very nicely for the new years eve party with Mercury trine your decan from December 29 to January 5. Communication will be a strength, with many interactions and short trips around town. A trine from both Mercury and Venus at the same time is just perfect for sharing thoughts, whether it be socially, or professionally as in business deals.
Only those of you born on May 11 and 12 will start to feel some irritation from Mars square your decan beginning on December 30. For the remainder of you, the impatience and anger will start to rise in the new year, up until January 13.