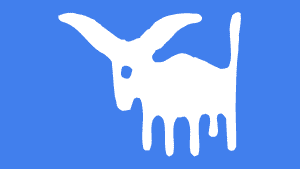 March 2015 Taurus horoscope with decans for a more accurate forecast. If you are on a cusp, use the free horoscope to find your decan.
Decan 1 Taurus March 2015
Nothing holding you back this month with an emphasis on your love life and socializing. The new moon on the 17 of February 2015 would have tough for many, but it make a friendly sextile aspect to your decan. This encourages warm and harmonious relationships right up to the March 20 solar eclipse. Even after the eclipse, you still have more generous transits to keep your spirits high. The best time this month for starting new projects is before the March 5 full moon, which still under the waxing influence of the previous new moon.
Mercury sextile your decan from March 12 to 20 is the ideal time to schedule important meetings and appointments. A clear mind and excellent communication skills will allow you to breeze though this hectic week. Get your paperwork, bills, and business matters out of the road so you can enjoy the upcoming lovely transit.
Venus in your decan from March 16 to 26 is a great omen for your love life. More love and affection is in store, with increased personal attractiveness and popularity making you the center of attention. Venus sextile Neptune from March 22 to 25 activates your Neptune sextile to bring out your romantic side. New romance now would be very dreamy and may involve a guru or spiritual type of person, even someone from the stage or screen.
Mars in your decan from March 30 to the 15th of April 2015 marks a high energy phase where you won't be able to sit still. It is best to put this extra energy and initiative into productive work, otherwise you may find that the hot energy turns to irritation and anger. More about this next month.
Decan 2 Taurus March 2015
You have better stars ahead this month compared to February 2015, with only one little annoyance. This irritating Mercury square began on February 25, and continues to March 6. With a lack of sound judgement, this is not the time to be making big decisions or scheduling important meeting. The most challenging days this month will be from February 28 to March 2, when Mercury opposite Jupiter brings testing questions. With this activation of Jupiter square your decan, your faith or belief system may be tested. Keep an open mind, because right now Jupiter is trine Uranus. You will benefit from a broader outlook and mixing with a wider range of people.
Making this first week less stressful is the Sun sextile your decan from the February 28 to March 11. This is generally a beneficial time because of increased initiative and confidence plus assistance from others. You will get a massive burst of  enthusiasm and increased personal power around the March 5 full moon. The Sun sextile Pluto during this full moon will greatly increase your drive to succeed and you can achieve much with this energy. Family and close friends will be involved here because of the full moon influence. This emotionally powerful period will continue up to the March 20 solar eclipse.
Venus in your decan from the 25th of March to the 3rd of April 2015 is an excellent omen for your love life. After the intensity of the full moon, this would also be the ideal time to put your feet up and relax. A holiday started now would be wonderful. If that is out of the question, the hosting a party is favored because of your increased beauty and popularity. If dating, then your powerful charm will land you the right lover from March 29 to 31.

Decan 3 Taurus March 2015
A little of the recent challenges you have been facing may continue into early March 2015, but the outlook is much better from then on. A testing square aspect from the new moon on the 17th of February 2015 will be the major reason for any recent setbacks. Difficulty maintaining self-confidence will be well and truly over by the time of the March 20 solar eclipse.
Mercury square your decan from March 5 to 13 is another complicating factor in the first half of this month. Any personal challenges from the confrontational moon phase will lead to more mental stress now because of Mercury. Try not to over react because your judgment will be lacking and you could end up saying the wrong thinking, making matters worse. It is better to remain patient and bide your time. Delay new projects, important meetings and business matters until you feel your confidence return.
Sun sextile your decan from March 10 to 21 will be the reason for the increase of your self-confidence and enthusiasm. These good qualities, along with pride and harmonious relations, are to be enhanced by the March 20 solar eclipse. Now there is no reason to hold back and go on the offensive. Make plans and make them big. The eclipse not only strengthens the beneficial nature of this transit, but also extends its influence through until October 2014.
Mercury sextile your decan from March 25 to 31 is another good reason for making big plans for the future. You can rely on an optimistic outlook, excellent judgement and valuable feedback from others. This is the week to ask for professional advice on any plans you have involving investing or other business matters. No better time than this to sign contracts and state your intentions. Ask for a raise of apply for new employment.
Monthly Horoscopes