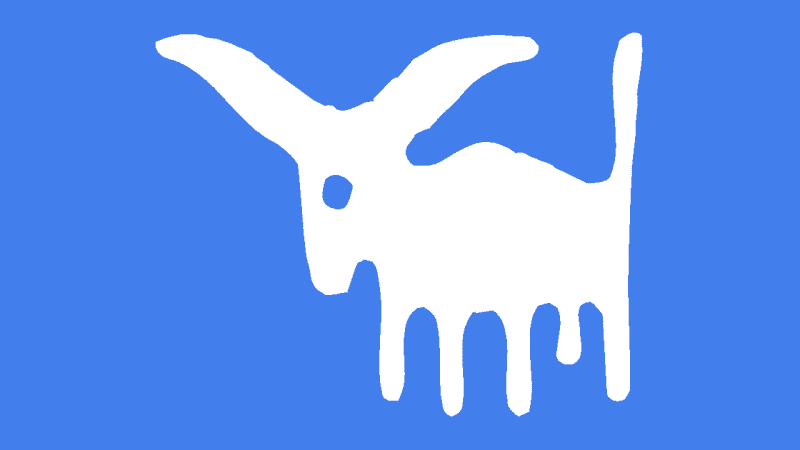 July 2015 Taurus horoscope with decans for a more accurate forecast. If you are on a cusp, use the free horoscope to find your decan.
Decan 1 Taurus July 2015 Horoscope
The favorable conditions in your June horoscope continue for the majority of this month, although the final week may result in some stressful moments. You should already be feeling the balancing influence of the Sun sextile your decan from June 21 to July 2. The July 1 full moon will benefit you even though this moon itself is rather intense. It makes the peaceful trine aspect to your decan and will extend this harmonious influence through until the July 15 new moon. The full moon connects to Neptune to add to the sensitive and caring nature of the moon phase. Neptune sextile your decan allows you to pick up more vibrations from others and from your environment.
Relationships, especially intimate ones and those with family members, will be important over the next two weeks because of the full moon. Your love life will further benefit with Mars sextile your decan from June 23 to July 10. The full moon enhances emotional bonding and now Mars provides the hot and steamy side of the equation. Sexual activity should prove more enjoyable and more numerous. New romance is a real possibility now, especially with Mars trine Neptune from July 6 to 10.
Mercury sextile your decan from July 8 to 15 shifts the favorable conditions to your communications and activity within your neighborhood. Friendships can blossom and new friends made under this sociable influence. Business matters can be attended to with confidence because of sound judgement. Mercury trine Neptune from July 12 to 14 will greatly enhance your intuitive skills and psychic ability. You may know the phone is about to ring or know what others are thinking.
Your run of good transits comes to an end with the Sun square your decan from July 22 to August 3. You can still achieve things now but it will prove more difficult due to resistance from others or circumstance. For this reason, you should schedule important tasks and meeting during the first three weeks of July.
Added stress this final week comes with Mercury square your decan from July 22 to 28. You can no longer count on the good judgement and communication skills from earlier in the month. Nerves may fray, especially when the Sun and Mercury align most tightly from July 22 to 24. The risk of discussions turning to arguments is high on these days. Avoid important decisions or speaking without thinking. The July 31 full moon will reinforce the confrontational nature of this last week of June, and extend the irritating influence through until the new moon on 14 August 2015.
Decan 2 Taurus July 2015 Horoscope
Lots more to talk about this month compared to your June horoscope. More positive astrological weather in the first half of July suggests you should schedule important matters in this first two weeks. This is not to say that you will not make progress during the rest of the month, but socializing and your love life may prove more challenging.
The Sun sextile your decan from July 1 to 13 brings self-confidence and clears your path of obstacles. With Sun opposite Pluto from July 6 to 11, you may become involved in some power struggle or event of an intense nature. Pluto trine your decan this year ensures you will rise to the top due to the positive transformation you are undergoing. There are another two instances this month where this soul-evolving Pluto energy manifests.
Mars sextile your decan from July 8 to 25 will boost your energy and enthusiasm. The best time this month for getting new projects off the ground is when the dynamic Sun and Mars influences overlap from July 8 to 13. You can assert yourself with confidence and gain support for your endeavors. Mars opposite Pluto from July 13 to 17 will be another instance of intensity, but this time involving aggression or a battle of strong wills.You should again succeed, and can count on excellent communication skills from the following transit.
Mercury sextile your decan from July 13 to 19 also brings acute intuition and sound judgement skills. Secrets could be revealed during Mercury opposite Pluto from July 14 to 16, or you may gain insight through deep probing and research. Heated debates are possible when Mercury and Mars come together from Mars July 15 to 17. This is a winning combination and you can take the lead in any group discussions.
The most difficult period this month comes with Mercury square your decan from July 27 to 2 August 2. You must counter poor judgement and lack of tact when communicating. Think twice before making major purchases as the following weeks could result in unexpected financial expenditure.
Decan 3 Taurus July 2015 Horoscope
Your longer term influences are of a challenging nature this month. However, a series of excellent short-term transit should allow you to turn potential negatives into positives, or at least balance things out. Because of Saturn retrograde, you have a couple more months of Saturn opposite your decan. The other testing influence which I talked about in your previous monthly horoscope is Jupiter square your decan, lasting until mid August 2015.
This month, these two challenging transits combine in the form of Jupiter square Saturn. You will feel this a building tension, leading up to the exact square on August 3. You may face criticism or limiting circumstances in your life. Structures or long-held beliefs may breakdown leaving you feeling uncertain and unsure about your future.
Your love life and finances will feel the brunt of this tension because of Venus square your decan from June 28 to August 21. Carelessness with money or a lazy attitude will need to be watched. Two periods in particular require special care. The first is when Venus aligns with Jupiter from June 29 to July 3. Self control will help overcome the strong urge for extravagance.
Venus square Saturn July 11 to 17 could result in tight finances so avoid making major purchases at this time. Difficult relationships will become more so, with this being a good time to leave unhealthy relationships. Sadness and loneliness are associated with this aspect. Venus retrograde begins om July 25 so you will experience this challenging Venus transit again next month.
Your spirits will gain a big life with the Sun sextile your decan from July 12 to 23. Self confidence and an easing of restrictions will lessen the negative impact of the previous depressing aspect. The July 15 new moon will enhance the positive nature of the Sun aspect and extend its influence through until mid August 2015. Sun trine Saturn from July 20 to 22 is a good time to break through any barriers which have been holding you back.
Mercury sextile your decan from July 18 to 24 will further enhance your frame of mind. A positive outlook and acute intuition make this an excellent time for planning ahead. The best time for making long-term plans is during Mercury trine Saturn from July 21 to 23. This is also ideal for serious negotiations and you can count of good judgement plus sound advice from elders or professionals.
Despite the increasing Jupiter Saturn tension, the outlook is very positive with Mars sextile your decan from July 23 to August 10. You will feel this come on as an increase in your energy levels. Increasing sexual attractiveness is a good omen for your love life too, especially as the challenging Venus transit ended on July 20.