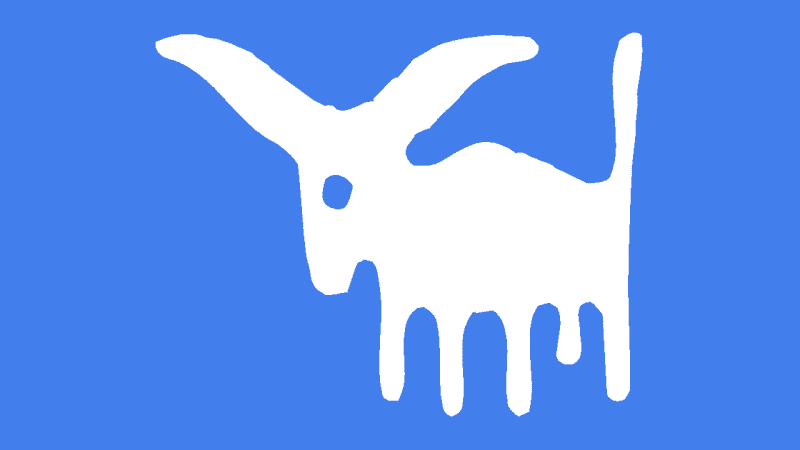 October 2015 Taurus horoscope with decans for a more accurate forecast. If you are on a cusp, use the free horoscope to find your decan.
Decan 1 Taurus October 2015 Horoscope
Yet more good stars this month with a nice focus on your love life. However, in the final week of October 2015, you enter a slightly more challenging phase. But even then, other helpful influences mean you don't have that much to be concerned about.
Mars trine your decan from September 24 to October 12 brings a boost of confidence and energy. This strong and sexy influence is ideal for self promotion and getting down to hard work, especially anything of a physical or competitive nature.
Mars opposite Neptune from October 5 to 8 can have a weakening effect, but this will mainly affect other people because Neptune and Mars are helping you out.
Neptune sextile your decan this year will transform, rather than weaken your sexuality and desires. This will add sensuality and a magic allure to improve your chances of romance.
Venus trine your decan from October 7 to 20 comes during that sensual time, adding tenderness and affection.
Venus opposite Neptune from October 15 to 18 has the potential to cause deception and confusion in relationships. But again, because of the positive nature of your transits, this is more likely to have a dreamy and relaxing influence for you. Others may seek you out for sympathy and reassurance.
Sun opposite your decan from October 23 to November 3 means it is six months since your last birthday. This represents a time of looking back and assessing your long-term goals. Other people may give you a hard time now, and this is more likely if you have lost your way or are already feeling low on confidence.
The October 27 Full Moon last until the November 11 new moon. It will increase your emotional sensitivity to any criticism or conflict.
Sun trine Neptune from October 29 to November 1 turns this into a more positive moon phase for you. Now it is possible that over the next two weeks, your hopes and dreams will start to materialize. But you have to work hard to make your dreams a reality. There may be some challenge or test to pass in order to achieve your goals.
   Taurus Horoscope 2016 Decan 1
   Previous Taurus Monthly Horoscope Decan 1
Decan 2 Taurus October 2015 Horoscope
As mentioned in your yearly horoscope, the September 13 solar eclipse signaled the beginning of a very positive phase of life, full of personal growth and good fortune. It coincides with a Jupiter lucky streak to really lift your hopes for the months ahead. Last month, relationships may have been the source of some frustration. This month, however, your love  life should be the main focus of your increasing happiness and good luck.
Jupiter trine your decan from September 23 to November 26 is the lucky streak I mentioned above.
Pluto trine your decan this year intensified the Jupiter growth and good fortune .
Jupiter trine Pluto all month climaxes on October 11. You can expect this month to be the luckiest of the whole Jupiter transit, bringing big-time success. This represents is a major positive transformation in your life. You can confidently achieve success so aim high.
Next up, Venus and Mars join the party, with these planets of love and sex both being boosted by the Jupiter Pluto effect. The dates listed below are when to take advantage of your extremely positive power and influence.
Mars trine your decan from October 10 to 28 adds strength, courage and a high level of sexual attractiveness.
Mars trine Pluto from October 14 to 17 means you can assert yourself and go hard for your desires.
The Mars Jupiter alignment from October 15 to 22 means successful actions. By taking the initiative, you will succeed in anything competitive, especially physical activities.
Venus trine your decan from October 19 to 30 adds love and affection to the raw sex appeal and energy of Mars.
Venus trine Pluto from October 22 to 24 will deepen feeling of love and suggests compulsive attractions.
The Venus Jupiter alignment from October 24 to 27 is the best time of the month for luck with love and money. This will be an especially fortunate and happy time.
As well as having a positive effect on your love life, the transits listed above are also ideal for any creative work. You will have a tremendous amount of self-confidence, drive and determination to achieve your strongest desires.
   Taurus Horoscope 2016 Decan 2
   Previous Taurus Monthly Horoscope Decan 2
Decan 3 Taurus October 2015 Horoscope
The September 13 solar eclipse has put you on a confident path towards success and happiness over the next six months. However, challenging conditions in your relationships late last month may have delayed the positive effects of that eclipse. Some lingering tension continues early this month, with the full potential of the healing eclipse coming into force after those loose ends are tied up.
Venus square your decan from September 23 to October 9 will add tension to your love life. This can bring squabbles and differences in the level of affection between partners. You may also have to deal with some troubling financial issues at this time. An extra amount of empathy on your part will help avoid any disharmony in relationships. This may be difficult as you could feel unloved or be suffering from low self-esteem. You then have a break from other transits until the final week of October. Time to relax and get on with business.
Mars trine your decan from October 26 to November 14 brings an increase in energy, action, and sexual attraction. Extra confidence and initiative means this is a good time to work hard and make a big impression. Your courage and directness will be noticed by superiors, and be of benefit if dating.
Venus trine your decan from October 29 to November 9 means that love is in the air. This loving and affectionate influence falls totally within the sexy Mars transit. This will spark your creative talents as well as your need for love and sex. Existing relationship can be rejuvenating in the bedroom. If dating, this is an excellent time to tart yourself up and put yourself on show. You will be feeling and looking your best so can expect to draw attention from the ideal types of people.
   Taurus Horoscope 2016 Decan 3
   Previous Taurus Monthly Horoscope Decan 3