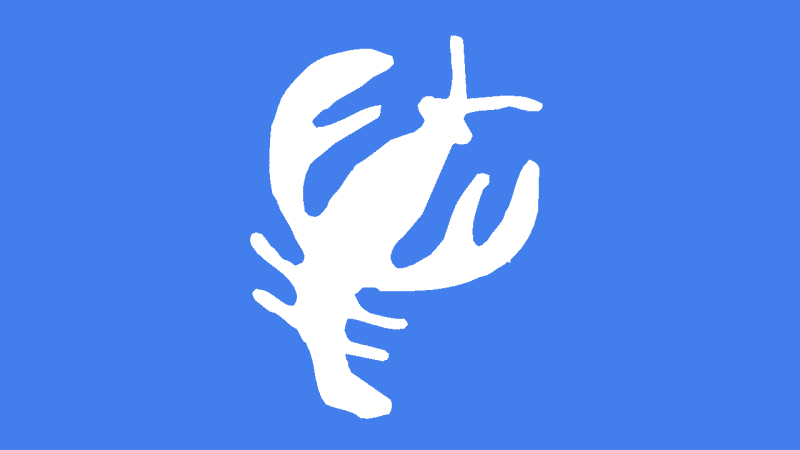 October 2015 Cancer horoscope with decans for a more accurate forecast. If you are on a cusp, use the free horoscope to find your decan.
Decan 1 Cancer October 2015 Horoscope
You may enter this month with some pessimism and there is some challenging astrology to navigate early on. However, there is in fact a lot to look forward to this month, culminating with a wonderful full moon to dream about.
Sun square your decan from September 22 to October 4 will test your strength of character, especially as the September 28 lunar eclipse increases the risk of disharmony adding tension to your life. You will be more emotionally sensitive to any criticism or disagreements, which are most likely to occur at home and in your closest relationships.
Mercury square your decan from September 27 to October 21 does not help matters as it suggests negative thinking. Poor communication and judgement skills will complicate any business dealings and add to any relationships tension.
Sun conjunct Mercury from September 29 to October 1 will be the most difficult days to deal with. This hectic and frazzling energy combines defeatism and low self-esteem, with confusion and pessimism. Arguments are most likely to occur on these days. This is certainly no time to be making important decisions or signing contracts.
Mercury retrograde until October 9 stresses the importance of avoiding arguments and even suggests you should take extra care when travelling during the first days of October. The remainder of the Mercury transit will seem like a breeze compared to the start of the month.
Mars sextile your decan from September 24 to October 12 gives a fighting spirit to deal with the testing start to this month. Extra strength and courage will go a long way to deter any critics and ego trippers. You will be giving off very charismatic and attractive energy, even if you don't feel so confident inside.
Neptune trine your decan this year is softening your assertiveness and making you appear less threatening when chasing your desires. Hopes and dreams are more attainable, especially when triggered by an action planet like Mars.
Mars opposite Neptune from October 5 to 8 will create a suspicious and deceptive environment around you. But with both planets working for you, it is the people around you who will be weakened. You have an opportunity to be more direct and take the lead amid the confusion. Increased magnetic appeal will win you favors and maybe some hearts.
Venus sextile your decan from October 7 to 20 continues to make you more attractive, but in a more affectionate and subtle way than with the raw sex appeal of Mars. This is a good omen for love of course, but also for pampering yourself or spending on luxuries.
Venus opposite Neptune from October 15 to 18 may bring feelings of insecurity around you but not by you. You will enjoy a magic allure which increases your chances of finding a spiritual kind of love or the love of your dreams. These subtle Neptune influences on your romance planets, Venus and Mars, are leading to something more powerful.
Sun trine your decan from October 23 to November 3 brings a boost to self-confidence and enthusiasm. Previous obstacles will fade away and you should experience more harmony in relationships. This applies especially to any relationships difficulties which have arisen since the lunar eclipse.
The October 27 Full Moon will negate any negative impact of that eclipse for another two weeks. It brings emotional balance and is one of the best moon phases for a while, suggesting the attainment of your hopes and dreams.
Sun trine Neptune from October 29 to November 1 reinforces the main theme this month of realizing your highest hopes. It gives a strong determination to work towards what you most aspire to. The preceding transits have readied you for success in love, but also in other areas such as creativity and finances.
   Cancer Horoscope 2016 Decan 1
   Previous Cancer Monthly Horoscope Decan 1
Decan 2 Cancer October 2015 Horoscope
The positive background influence of the September 13 solar eclipse is just to start to a month of rare opportunity. There are some testing transits ahead but they simply give a sense of urgency and realization that this is a pivotal month in your life. This challenging energy will force you to get active and make the evolutionary leap to a more successful and fulfilling life.
Jupiter sextile your decan from September 23 to November 26 represents a growth spurt and brings supreme faith and optimism. Lady luck is on your side because this is considered one of the most fortunate influences in astrology.
Pluto opposite your decan this year is creating powerful forces beyond your control. These forces are encouraging you to make major transformations in those areas of your life which have stagnated or no longer serve a purpose.
Jupiter trine Pluto all month climaxes on October 11. This is a big time success transit and gives a tremendous increase in personal power and effectiveness. You have the opportunity to use this power to positively transform your own life, your environment, and the lives of other people.
Sun square your decan from October 3 to 14 brings a confrontational environment with the chance of ego conflicts and other tests of character. Over assertiveness may upset others and cause added pressures, increasing any resistance to your plans.
Sun square Pluto from October 5 to 7 brings to a climax any power struggles. Others will be pointing out weak areas of your personality or your goals which can trigger a sense of crisis. Events like this may be just what is required to force the evolutionary leap mentioned earlier.
Sun opposite Uranus from October 10 to 13 brings another of these challenging experiences. This time you must confront unexpected changes or sudden events which require rapid responses. This unpredictable and upsetting transit coincides with the powerful Jupiter Pluto transit, suggesting a change in required, or associated, with major success.
Uranus square your decan until April 2016 means you have to think outside the box, be flexible and be prepared to move on if you get signals that you are on the wrong path. New opportunities will be presenting themselves, things you would not have expected.
The October 12 New Moon stresses the importance of making changes in response to unwelcome advice or other tests and challenges. This moon phase lasts for a month and brings a feel of excited anticipation. Something very good will come from your willingness to confront those things which have been holding you back.
Mars sextile your decan from October 10 to 28 increases your passionate desires and sexual attractiveness. Extra enthusiasm and initiative will negate any loss of confidence from the new moon. A fighting spirit will take care of any opposing forces as this is a transit of successful actions.
Mars trine Pluto from October 14 to 17 gives a surge of goal-directed energy which makes you very ambitious. You can be assertive and direct in achieving your desires while still maintaining harmony. Sexual relations will especially benefit from your increased passions.
Mars conjunct Jupiter from October 15 to 22 brings yet more self-confidence to achieve major success at this time. It can be in any area of life from career to relationships, but especially anything of a physical nature. New relationships are possible now because of your extra charisma and super charged sexual attractiveness.
Mercury square your decan from October 20 to 27 does increase the risk of arguments, especially given the confrontational nature of the new moon. Mars is making you more direct in your approach, so you will need to take extra care with your words so you don't reduce your chances of success.
Venus sextile your decan from October 19 to 30 is very timely as it softens your approach and increases mutual understanding. While there may be questions to answer, your love life should flourish now.
Mercury square Pluto from October 20 to 23 intensifies any questioning or criticism. But is also adds depth and intensity to all personal interactions. There may be hidden secrets or obsessions involved in your intimate relationships on these days.
Venus trine Pluto from October 22 to 24 will bring out the nicer or more beneficial side of compulsive or obsessive relationships. You will enjoy a mysterious type of sexual attractiveness with a strong karmic pull. This increases your odds of finding new romance at this time.
Venus conjunct Jupiter from October 24 to 27 will have a similarly positive influence on your love life as the previous Mars Jupiter alignment. This is the ideal time for the beginning of a new romance. Good fortune also extends to your finances, with any investment made now turning a healthy profit.
Mercury opposite Uranus from October 24 to 26 does complicate your good fortune in love and money. You may be confronted with some unexpected and initially upsetting news. Keeping an open mid and remaining flexible will help you hold onto any gains and result in an exciting new direction.
   Cancer Horoscope 2016 Decan 2
   Previous Cancer Monthly Horoscope Decan 2
Decan 3 Cancer October 2015 Horoscope
Although there are one or two challenges in the month ahead, the overall background influence remains very positive because of the September 13 solar eclipse. The early challenges give way to much better stars towards the end of October, promising more fun with friends and lovers.
Sun square your decan from October 13 to 24 creates an impediment to progress with more resistance from other people. If you push your agenda onto others then any resistance will get stronger. A more defensive approach is needed if you want to maintain peace and harmony in your life.
The October 12 New Moon is close enough to the above solar transit to have an impact on you. Although it could increase any frustrations early on, it should give way to some positive changes, especially regarding your relationships. Follow the link to the new moon for more detail.
Mars sextile your decan from October 26 to November 14 will more than make up for any defeatism or lack of confidence from earlier in the month. Mars will make you feel stronger and more assertive. This boost to your energy levels and courage means you can take the initiative at work or in your personal life. Others will be impressed by your positive attitude and increased sex appeal.
Mercury square your decan from October 27 to November 2 can cause some confusion but only for a day or two within this period. Any negative impact on your frame of mind will hardly be noticed because of the positive nature of Mars, and the peaceful influence of the following Venus transit. Still, due to a lack of sound judgement, you should avoid making important decision in this period.
Venus sextile your decan from October 29 to November 9 brings love and tenderness. This is an especially fortunate time for you love life as it falls totally within the strong and sexy Mars transit. The outlook is very promising for all kinds of relationships and creative work. More about that next month.
   Cancer Horoscope 2016 Decan 3
   Previous Cancer Monthly Horoscope Decan 3