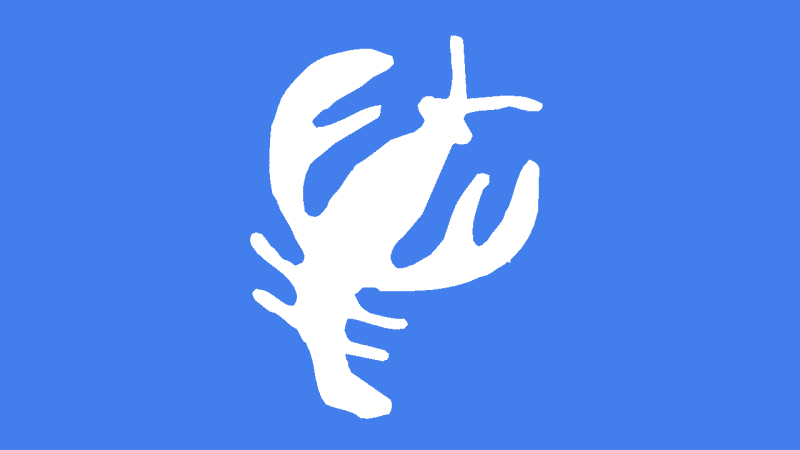 February 2016 Cancer horoscope with decans for a more accurate forecast. If you are on a cusp, use the free horoscope to find your decan.
Decan 1 Cancer February 2016
You should enjoy even better conditions than last month with the only potential challenge ending on February 1. You end the month on a real high, a natural high, with a dreamy alignment of the Sun and Neptune following just after a full moon.
Venus opposite your decan from January 23 to February 1 does increase activity in the love and relationship department, and you will feel like indulging in pleasure more than going to work. This can be a difficult time if you must attend to important duties and responsibility because of a lax attitude.
Sun trine your decan from February 18 to 29 brings harmonious relationships because of an inner feeling of calm and balance. Things should flow easily in all areas of life with few obstacles to getting ahead. Plans work out well, goals seem attainable without too much effort.
Other people will not stand in your way, and you can expect favors and at least little resistance from others, especially men and people with power. This is an ideal time to enjoy life and relax, a holiday should work out real well, but this good energy should be put to furthering personal goals.
The February 22 full moon will extend this friendly transit until the March 8 solar eclipse. This waning phase of the moon will make you feel more homely, nurturing and sensitive. Your intimate relationships will take on more importance. Loved ones in general will be a valuable source of emotional nourishment.
Neptune trine your decan this year increases your imagination which is perfect for following creative or artistic pursuits You can more easily express your spiritual and caring side under this transit, as well as being able to pick up accurate psychic impression from others. So this is a great transit for relationships and should deepen the spiritual connection between partners. There is also a good chance of meeting an ideal partner, a soul mate you can really connect with.
Sun conjunct Neptune from February 25 to 29 increases your sensitivity, intuition and empathy. Setting boundaries will allow you to enjoy a sense of togetherness with loved ones. Spiritual or occult subjects like astrology may be better understood under this high awareness transit.
At the more mundane level, this is a god time to go to the movies or escape from reality through a fantasy novel. With the full moon focus on intimate relationships, this is an excellent time for romance. Whatever your dreams are, you will have the motivation to make them come true.
   Cancer Horoscope 2016 Decan 1
   Previous Cancer Monthly Horoscope Decan 1
Decan 2 Cancer February 2016
Last month may have left you feeling anxious and confused, if not totally worn out. You will face some similar situations in February 2016 but nothing a severe as what you have been through. Much better stars coming to get you back on track.
Uranus square Pluto is the culprit as usual. Firstly, carrying over from last month, Mercury joins Pluto to intensity your thoughts and communications. Shortly afterwards, Your love life comes in for some radical treatment with Venus joining Pluto.
Pluto opposite your decan this year intensifying your ego and all interactions. You also have Uranus square your decan until April 2016, forcing unexpected change upon you and increased stress levels.
Mercury opposite your decan from January 16 to February 5 brings more conflict and tension into this busy time. Your will and ego are working at cross purposes to your rational thinking and how you express yourself.
January 18 to February 3 brings mental stress as Mercury activates the Uranus Pluto square. Mercury conjunct Pluto means power struggles are possible at the intellectual level, and this could involve thought projection and other non verbal ways of psyching people out. Mercury square Uranus brings unexpected change to your daily routine and interactions, increasing nervous tension. You may receive shocking news or experience something unexpected that forces you to change plans.
Mars trine your decan from January 20 to February 13 gives you added strength and courage to deal with the mental stress from Mercury, and the stress on your love life or finances from Venus to follow. You should notice an increase in your sex drive as well as your desire to win at the professional level. The affectionate and loving Venus transits in particular, should provide unexpected opportunities for steamy romantic encounters.
Mars sextile Pluto from January 29 to February 7 gives a tremendous surge of energy to achieve your objectives and your passionate desires. This goal-directed energy is intense yet well-regulated, giving endurance and stamina. Once you have decided on a course of action, you will keep going with determination until you reach your objective.
Venus opposite your decan from January 31 to February 9 is where the most interesting action occurs this month. You will no doubt be feeling well out of your comfort zone but it is this poking and prodding that forced you into situations you have not encountered before. A feeling of not wanting to be there will be more than compensated for by the Mars desire for adventure.
February 4 to 8 brings wild and intense passions as Venus activates the Uranus Pluto square. Remember you already have incredibly intense desires because of Mars trine Pluto. Now Venus sextile Mars is one of the best transit for romance and socializing. The perfect blend of sexuality and affection make you look and feel sexy. You can be confident and assertive in chasing your desires without being at all threatening.
At the same time, Venus conjunct Pluto dramatically increases your need for love and affection. You want to experience companionship at a deeper, more intense level. You can have a magnetic attractiveness that pulls people in at the subconscious level. Venus square Uranus can challenge the stability of love relationships through unexpected urges or events. An increased need for freedom and excitement can test your patience with a love one or lead to wandering eyes. If you have been feeling smothered, confined or bored, then you may lash out in anger or through some other destructive behavior.
Jupiter sextile your decan from February 20 to July 27 increases your chances of success in any endeavor. This is a repeat of the same transit you experienced from late September to late November 2015. Jupiter retrograde is the reason for this double take. The retrograde phase itself is very promising, suggesting plenty of personal, spiritual and material growth.
Sun trine your decan from February 28 to March 10 gives more reason for cheer as everything starts to fall in place. Just as everything seemed so chaotic over recent weeks, things will now become clearer as you regain your sense of purpose.
   Cancer Horoscope 2016 Decan 2
   Previous Cancer Monthly Horoscope Decan 2
Decan 3 Cancer February 2016
The January 9 new moon created some fairly unpleasant conditions which may last until the February 8 new moon. This is, however, a much better month to look forward to especially after the new moon. Even the challenging transits you encounter early on are turned into opportunities for success because of your lucky Jupiter transit.
Jupiter sextile your decan ends late in February 2016 but not before its goodness is activated by three other planets. Jupiter retrograde means you will have this same transit again from mid July to early September 2016 . The retrograde phase itself is very promising, suggesting plenty of personal, spiritual and material growth.
Mercury opposite your decan from February 4 to 14 is another repeat performance. Mercury retrograde last month means you experienced this same difficult Mercury transit from December 23 to January 18. Like then, important decisions and negotiation should be avoided, and this is also not the best time for bargaining, making business deals or signing contracts.
Mercury trine Jupiter from February 4 to 8 brings optimism and good news. Research, study and socializing are favored, and this is one of the best transits for making plans because of your good instincts, future-oriented and positive thinking. I would still take extra care with any business dealings or the signing of contracts.
Venus opposite your decan from February 8 to 17 does increase activity in the love and relationship department, and you will feel like indulging in pleasure more than going to work. Relationships should go well but there may be troubles if you lower you standards, thereby entering a new relationship that is really not in your best interests.
Venus trine Jupiter from February 8 to 12 brings good cheer, optimism and plenty of love. This is one of the most looked forward to of transit and is of special interest to those seeking love. It does make you appear more attractive but also allows you to relax and express the more affectionate and welcoming side of your personality.
Mars trine your decan from February 11 to March 7 gives an increase in energy levels, self-confidence and sexual desire that is well-balanced and not aggressive or threatening to other people. This is a most favorable time to achieve your desires and to reach your goals. You know what you want and have the extra energy to go after it with a very good chance of getting it.
Mars sextile Jupiter from February 10 to 17 makes you feel strong and courageous. This is the ideal time to tackle any difficult task because there is an excellent chance of success. This is a good time to impress someone in your professional or personal life. New ventures begun now have a high probability of success. This applies to all areas of life but especially your love life, being one of the best transits of all for dating.
   Cancer Horoscope 2016 Decan 3
   Previous Cancer Monthly Horoscope Decan 3
More Monthly Horoscopes
---