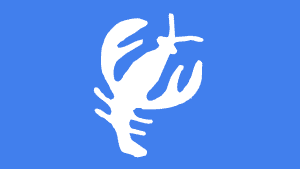 April 2015 Cancer horoscope with decans for a more accurate forecast. If you are on a cusp, use the free horoscope to find your decan.
Decan 1 Cancer April 2015 Horoscope
April 2015 will be less stressful than the previous month. The only real challenge is over and done within the first week of April. Mercury square your decan from March 30 to April 5 will test your patience because you are still under pressure from a the challenging March 20 solar eclipse. If you have been low on energy or self-confidence recently, then it would be mainly due to that solar eclipse. Mercury in this first few days of April has the potential to further depress your mood as you will be seeing the worst in everything. It will pass quickly and even the negative impact of the eclipse will be temporarily erased soon.
Mars sextile your decan from April 1 to 14 will boost your confidence and help overcome any eclipse blues. Assertiveness and courage will particularly help if you have to deal with competing forces in the work place. Do not provoke a fight, but if you feel someone is trying to tramp over your ego, this is a good transit for winning a contest. Mars sextile Neptune from April 9 to 14 will bring a magnetic attractiveness and charisma. Your mystic allure will  place you in good stead if dating.
Mercury sextile your decan from April 14 to 20 will have the opposite effect of the Mercury transit at the beginning of the month. Depressive thoughts will be replaced by happiness. This is the best time of the month to attend to business matters because you can rely on clear thinking and sound judgement. Your instincts and any psychic ability will peak from April 18 to 20 with Mercury sextile Neptune. This mental activation of Neptune trine your decan puts you in touch with higher dimensions.
Sun sextile your decan from April 19 to the 1st of May 2015 is the best transit this month because it comes under the influence of the April 18 new moon. This moon phase will maintain its positive influence until the May 17 new moon. It is this productive moon phase which will compensate for the challenging influence of the previous solar eclipse. If there is something important you want to get off the ground then now is the time. You can expect good reactions from other people, especially superiors and men in general.
The Sun sextile Neptune from April 27 to May 1 will heighten your sensitivity and ability to read people and situations. Like when Mercury triggered your Neptune transit earlier, this spiritual transit will enhance any intuitive or psychic capabilities. Greater empathy and receptivity by both you and others, means that all of your relationships will benefit from a shared understanding that may be non-verbal.
Decan 2 Cancer April 2015 Horoscope
Much the same as last month, April 2015 has its share of ups and downs. Fortunately you get all the yucky stuff out of the road early on, opening up the second half of April for fun and games. Taking the rough edges off the first few days at least is Venus sextile your decan. This peaceful influence began on March 25 and continues to April 3. If you were born early in Cancer decan 2 then you will miss out on this harmonious influence because of the Sun square your decan from March 30 to April 10.
The April 4 lunar eclipse will be powerfully felt at the emotional level, effecting your home and family like, plus your intimate relationships. With this lunar eclipse opposite Uranus, it also re-energized the Uranus Pluto square which has had a major impact on your life in the last year or two. The relevant links once more: Uranus square your decan and Pluto opposite your decan. You can expect the unexpected, especially in the first half of this month. You should be used to this unsettling feeling by now, but this eclipse has all the hallmarks of creating yet more unwanted disruption in your personal life.
Mercury square your decan from April 4 to 10 represents the most challenging period of the month because it affects your nerves and thinking. Anxiety and confusion are most likely to cause problems from April 6 to 10, when both Sun and Mercury align with Uranus. Avoid making any commitments at this time, do not sign contracts and avoid disputes.
Self-confidence and fixity of purpose return with Mars sextile your decan from April 13 to 29. This high energy transit will let you focus on work and make some good progress. Enthusiasm, initiative and directness will be appreciated by others and you can make a good impression on superiors. Mars trine Pluto from April 18 to 24 is the best time of the month for pushing hard with determination and strength. You can move mountains this powerful energy. You may be forceful and direct without losing support.
Mercury sextile your decan from April 19 to 25 is ideal coming within the driven Mars transit. It increases your persuasive power and influence over others. The best dates for being assertive and stating your case are from April 21 to 24, when Mercury aligns with Mars. Ask for favors or a raise. Extra charisma and sexual appeal will give you all the confidence you will ever need to ask someone out on a date or even propose to someone special.
Decan 3 Cancer April 2015 Horoscope
Overall this month is a good one, especially for relationships. There is a rough patch in the middle of April but the major background influence is a positive influence from the March 20 solar eclipse. Although difficult for some, this eclipse is clearing your path of obstacles, increasing your changes of making progress,
Venus sextile your decan from April 2 to 12 creates peaceful and harmonious conditions for the start of the month. An ideal time to relax or take a short holiday. You will be drawn to all things of beauty, including potential partners or an existing lover. This is a good period for your love life, for socializing, and for shopping. You will have a good eye for a bargain and will make gains if investing in artwork or jewelry.
The hurdles this month begin with the Sun square your decan from April 9 to 20. This has the potential to cause low energy and lack of motivation. Setback is possible if your try to force your way through barriers. Mercury is travelling close to the Sun at this time so you also have Mercury square your decan from April 9 to 15. These will be the most challenging days this month where irritation and arguments are most likely. To avoid this negative outcomes, don't be pushy and stick to routine.
This is not the best time for starting anything new or negotiating. This is reinforced by the April 18 new moon falling within the challenging solar transit. You ego will come in for some battering if you force your will onto others. This moon phase may last up to four weeks but the following positive transits create windows of opportunity to make gains.
Mercury sextile your decan from April 24 to the 1st of May 2015 will focus your mind and bring clarity. Now is the time to negotiate or do business, but still show some caution given the challenging moon phase. You can at least enjoy socializing with a more positive outlook on life and good communication skills.
Mars sextile your decan from April 27 to the 13th of May 2015 well and truly takes care of any hindrances brought about by the new moon. Increased energy and enthusiasm make this an ideal time for work and play. Sexual attractiveness will be high, and the best time for dating will be from April 27 to May 1. The combination of Mercury and Mars here give you a healthy dose of charisma and a persuasive way with words. You will instinctively come out with the right words at the right time.
Monthly Horoscopes