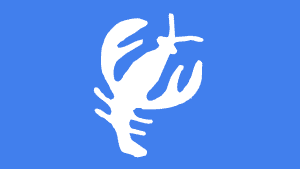 February 2015 Cancer horoscope with decans for a more accurate forecast. If you are on a cusp, use the free horoscope to find your decan.
Decan 1 Cancer February 2015 Horoscope
Everything is looking rosy for most of this month, however your love may cause some worry towards the end of February 2015. You begin the new month under the peaceful influence of Venus trine your decan, lasting from January 27 to February 5. If you want to make a good impression on someone, then now is an excellent time. You should be feeling and looking your best, with compliments, even gifts coming your way. This is a romantic influence, especially from January 30 to February 3 when Venus aligns with Neptune to brings out the dreamy and idealistic side of Neptune trine your decan.
The February 18 new moon is when most of the action starts this month. It comes at the beginning of the Sun trine your decan, from February 18 to March 1. This will have a harmonizing, relaxing influence on your life, removing obstacles and stress. Normally I would advise going on the offensive and chasing your goals. This time however, hard aspects from Venus and Mars will put you on the back foot, especially when it comes to relationships.
Mars square your decan from February 19 to March 5 brings impatience, resentment and anger. Venus square your decan from February 20 to March 1 brings problems with motivation and increased tension in love relationships. All together this is not a good omen of your love life. Creativity will also be hampered leading to yet more frustration. The most challenging days this month will be from February 20 to 24 when Venus aligns with Mars. This is when you will need to remain patience and be on your best behaviour.
Any outbursts of anger would complicate your love and be difficult to recover from. If you do fly off the handle and upset a loved one, the use the Sun Neptune conjunction from February 23 to 27 to make amends. Your level of compassion and empathy will be high, with increased sensitivity and intuition helping you connect in a very spiritual way.
Decan 2 Cancer February 2015
You will be pleased to learn that February 2015 is shaping up as your most relaxing and fun-loving month for a long time. No influence from your challenging longer term Uranus and Pluto transits means you can relax and unwind. If you want to get to work and make progress, then go for it, nothing should stand in your way. If it is pleasure you seek, than you can't get much better than friendly trine aspects by both Venus and Mars. Fun, creativity and loving are the themes this month.
Mars trine your decan from January 24 to February 7 makes you popular and attractive, more so in a physical way. Primal urges are high, giving you a killer instinct. This direct attitude and asking for exactly what you want, will not upset others like it normally would. Your creative urges will be enhanced, and increased energy levels means that doing anything physical is favoured. This can include dance and yoga, right through to adding extensions to your house. You can succeed in any competitive endeavor at this time.
Venus trine your decan from February 4 to 13 is the most relaxing and affectionate of transits. Your loving attitude means that people will respond with kindness and affection. All social activities are favored  and even interactions with bosses and others at work should go well. You will have a calming influence on the people around you which will bring admiration and popularity. This is a softer, more romantic influence than the raw sexuality of Mars. New love or more affection in an existing relationships are likely. The prime time for seeking new love or revitalizing an existing partnerships is when these two transits overlap, from February 4 to 7.
Decan 3 Cancer February 2015
The previous month was a difficult one for you, and some of the struggle will carry over into February 2015 because of the January 20 new moon. The obstacles or confrontations will start to subside in the first week of this month. As February progresses, your confidence will return and you will enjoy both work and play. Your love life in particular comes in for some special attention.
Mars trine your decan from February 6 to 20 gives an increase in energy levels, self-confidence and sexual desire that is well-balanced and not aggressive or threatening to other people. This is a most favorable time to achieve your desires and to reach your goals. All your relationships, love and professional, will be cooperative and harmonious. People will warm to you and admire your directness and confidence.
Venus trine your decan from February 12 to 21 will make you just as attractive as Mars does, but in a softer, more affectionate way. This is a relaxing and very sociable transit. The best time of the month will be when the two transits overlap, from February 12 to 20. This gives you about a week of fun and games. The combination of the planets of love and sex is obviously a great omen for finding a new play mate. Existing relationships should be rejuvenated. Friends in general will be more important now, with new friendships highly likely given your increased charisma and popularity.
Monthly Horoscopes