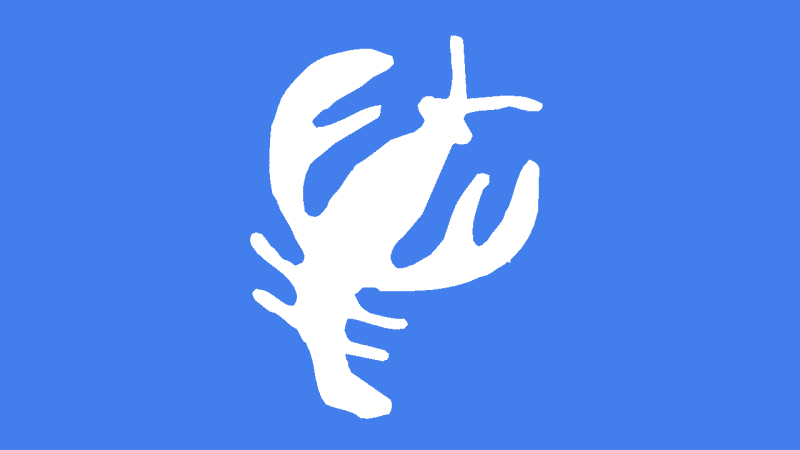 July 2015 Cancer horoscope with decans for a more accurate forecast. If you are on a cusp, use the free horoscope to find your decan.
Decan 1 Cancer July 2015 Horoscope
The positive story from last month carries on into July 2015. This is an action packed birthday period, with not only the Sun in your decan from June 21 to July 2, but also Mars in your decan from June 23 to July 10. This high energy combination means you can be very productive and you will have strong desires at this time. You can be direct about having your desires fulfilled but there is the potential to become overly assertive, damaging your profile.
The July 1 full moon will help counter any aggressive instincts as it will make you more emotionally sensitive. But the full moon itself has an angry feel about it, and this may become a problem if you are subject to provocation. It would be wise to retreat and not bite back for the next two weeks, as this moon phase lasts until the July 15 new moon.
The best time to soothe any hostilities is during Sun trine Neptune from June 30 to July 2. You can rely on mutual compassion and empathy with this activation of Neptune trine your decan. Mars trine Neptune from July 6 to 10 is a good omen for your love life. The raw primal desires of Mars will be surging, but Neptune will soften things up to make you silky smooth in a sexual manner. An alluring and magical aura will attract potential lovers, and these are ideal conditions for experimenting with tantric sex.
The full moon phase is placing an emphasis on your intimate relationships, as well as those with your family. You can count on emotional nourishment at home, especially from women. Your communication style is enhanced by Mercury in your decan from July 8 to 15. This will be a particularly busy week with errands to run and more activity in your neighborhood.
Communications will be especially active when the Mercury and Mars transits overlap, from July 8 to 10. This would be an ideal time to ask for favors or make a business proposal. Your thinking will be quick and your words to the point. Mercury trine Neptune July 12 to 14 should bring vivid dreams and acute perception. You may get a glimpse of the future through these dreams, and any psychic abilities you have will be pronounced and accurate on these days.
Decan 2 Cancer July 2015 Horoscope
After the planets deserted you last month you will find much more to keep you busy in July 2015. As with every birthday, the Sun passes through your decan portending more activity. This year however, two more planets also move through your decan creating a lot of dynamic energy. You should be able to accomplish much, but will have to navigate some challenging days because of difficulties imposed by Uranus and Pluto.
Happy birthday with the Sun in your decan from July 1 to 13. Pride and confidence make self promotion easier. This is an excellent time to get new projects off the ground or turn over a new leaf. This is after all, your personal new year. The first five days of the month are better to start something new, as interference come with Sun opposite Pluto from July 6 to 11. This has the potential to create power struggles of an intense nature if you push your agenda too forcefully. Sun square Uranus from July 11 to 13 means you should avoid drastic changes as these would lead to unwanted repercussions. If change is forced on you then remain flexible.
Mars in your decan from July 8 to 25 gives you the energy and initiative to maintain the momentum of any ongoing projects. It also gives the will power to continue on with any positive changes such as the elimination of bad habits. During this assertive period, your senses and thinking become acute with Mercury in your decan from July 13 to 19. This week will be the most intense and active of the entire month. Expect a rush of communications and short trips around town with many errands to run and appointment to attend.
You will no doubt feel rushed off your feet, hot and bothered. Remaining centered and calm becomes critical as there will be important decisions to make with a lot of pressure coming from others and circumstance. The  most intense days will be when Mercury aligns with Mars between July 15 and 17.
The string urge to take action will remain for the whole week from July 13 to 19, with Mercury and Mars both opposing the power planet Pluto. Pluto opposite your decan is forcing major transformations in your life which are hard to cope with. Think twice before taking decisive action, especially from July 17 to 19 when Uranus square your decan causes rebellious thoughts.
Another period this month to take extra care is during Mars square Uranus July from 23 to 26. Radical actions now could lead to losses or even accidents. Take care when using machinery or driving. The bonus of good judgment and reasoning has now left with the ending of the Mercury transit.
Decan 3 Cancer July 2015 Horoscope
A very positive and productive birthday month ahead, a big change from the lack of activity last month. One  important change for July is the brief return of Saturn trine your decan. You experienced this achievement-oriented influence during 2014, and now because of Saturn retrograde, you have another chance of promotion and recognition until mid September 2015
Sun in your decan from July 12 to 23 is more potent this year because of the July 15 new moon. This means that the benefits of self-confidence and ease are extended for another four weeks. It is very likely that you will continue to feel these positive effects until your 2016 birthday because this new moon is prominent in your solar return chart for this year.
The second half of July 2015 in particular, is ideal for beginning new projects, setting new goals or turning over a new leaf. Any such things started between the July 15 new moon and the July 31 full moon have a great chance of success. Within this progressive moon phase, Mercury in your decan from July 18 to 24 brings clarity of thought, with good communication and decision-making skills., Mercury trine Saturn July 21 to 23.
The best days for long-term goals setting will be during Sun trine Saturn from July 20 to 23. You can promote yourself confidently, and may receive recognition or promotion at work. You may also act as a mentor or take on more responsibility. Mercury trine Saturn at the same time means serious negotiations will lead to long-term stability and security. Common sense and an eye to practical results make signing contracts a good idea too.
Yet more positive self-esteem comes with Mars in your decan from 23 July to 10 August 2015. This is a more action oriented influence where you will need to burn off much excess energy. Sometimes there is the potential with this transit for aggression and over confidence. However, the positive moon phase means that you are more likely to direct this hot energy into constructive work and achieve success. Your love life will benefit from your strong passionate desires and increased sex appeal. You can take the lead at work and in personal relationships.