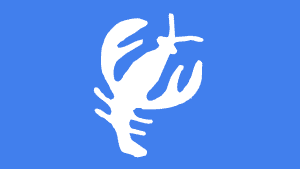 December 2014 Cancer horoscope with decans for a more accurate forecast. If you are on a cusp, use the free horoscope to find your decan.
Decan 1 Cancer December 2014 Horoscope
There are some bumps in the road ahead and this month is more challenging than November. Fortunately, each of the three challenging transits you encounter make helpful aspects to Neptune trine your decan. The idealism and hopefulness from Neptune will help keep your spirits up, as it has been doing all year. Another point to note is that the transits only slightly overlap, reducing any stress.
Like the last two weeks of November, the first week of December is quite on the astrological front. The first potential challenge is a soft one, with Venus opposite your decan from December 10 to 19. There is a tendency to be lazy under this influence. Although you may seek more love and affection, it could prove difficult to obtain. You have to put in extra effort and this will be easiest from December 12 to 16 while Venus is sextile Neptune. Mutual compassion and affection should see you through any lovers tiff.
Mercury opposite your decan from December 16 to 24 focuses the challenge more on your mental state and how you communicate. I would avoid doing business or making bold statements during this time. However, friendships can blossom from December 18 to 21 with Mercury sextile Neptune. You may receive inspiration from dreams, meditation, or even watching movies and reading books.
The biggest challenge this month comes from the Sun opposite your decan from December 21 to January 1. Better to hold off on setting new goals or starting new projects. Firstly because others are more likely to stand in your way. Secondly, the December 22 new moon will amplify the confrontational nature of this solar transit, and extend its influence through til the January 20 new moon. The bright spot in all this is the Sun sextile Neptune from December 24 to 28. Good timing for sharing good vibes at Christmas.
Decan 2 Cancer December 2014 Horoscope
After a fairly good run last month, the prevailing challenging condition of this year return for December. The big thing affecting you this year has been the upheaval caused by Uranus square Pluto. This is the major astrological influence for everyone for quite a few years, and it is exact again in the middle of this month. You have two minor transits in December, both challenging, and both impacting Uranus square Pluto. It affects you so personally, more than other decans, because Uranus is square your decan, and Pluto is opposite your decan.
You will feel the tension build in the first half of this month, but it is not until December 18 that the pressure really increases with Venus opposite your decan. Expect the tension to rise in your love life, and possibly with your finances. This influence will last until December 27, but the most intense days are from December 18 to 22. This is when Venus aligns with Pluto, both square Uranus. There could be a major shift in your intimate relationships, especially if tension has been an underlying factor over recent months.
Mercury opposite your decan lasts from December 23 to 30. Now the pressure applies to your mental state and how you communicate. I strongly advice that you avoid making important decision if you can. If you must do so, the seek professional, independent advice. This is most critical from December 23 to 26 when Mercury aligns with Pluto, both square Uranus. At the more personal level, the family celebrations could turn to intense debate if you are not careful with your words. Perhaps you could find a quite corner to have a nap after stuffing your face.
Decan 3 Cancer December 2014 Horoscope
Last month ended on a challenging note with Mars opposite your decan from November 2. The buildup of frustration and anger may continue until December 5, however you should notice you gain a lot more self control. Mars sextile Saturn from November 29 to December 4 is the cure for erratic behaviour and temper tantrums. Saturn trine your decan has been steadying the ship for the entire year. This is the final aspect hitting your Saturn transit, which comes to and end on December 31.
You have plain sailing for most of the month now, so consolidate the gains you have made this year. The final week of the year sees two uncomfortable transits with both Mercury and Venus opposite your decan. They do overlap a fair bit so you may notice a lot more stress when it comes to relationships, and your frame of mind over the Christmas break.
Venus opposite your decan from December 26 to January 4 focuses the uncomfortable feelings on your love life. Differences between you and loved ones will appear more noticeable. There is also the likelihood that your finances will come under a lot of pressure. No surprise for this time of year I suppose.
Matters could get more complicated from December 29 with Mercury opposite your decan. Rushed thinking, a hectic lifestyle and miscommunication should remain until January 5. This is not the time to be making new years resolution, especially if they involve partners or close friends. Seek independent advice if you must make major purchases or important decisions.