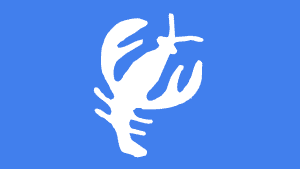 March 2015 Cancer horoscope with decans for a more accurate forecast. If you are on a cusp, use the free horoscope to find your decan.
Decan 1 Cancer March 2015 Horoscope
The major influence for you this month is a stressful solar eclipse on March 20. Fortunately, much of the stress associated with this eclipse will be greatly reduced as it is straddled by much happier transits. You enter this month not knowing whether you are coming or going because of two competing influences.
The new moon on the 17 February 2015 maintains its harmonious effects until the March 20 eclipse, but Mars square your decan from 18 February 2015 to March 5 is very irritating. This aggravating influence has been felt mainly on your intimate relationships and love life so far, but for the next few days the stress will abate in this area of life. It will be important now to keep a lid on your anger and work it out on hard physical work or exercise. This will reduce the risk or upsetting others or getting into arguments.
Mercury trine your decan from March 12 to 20 comes a week after the hostile Mars influence, but its sociable influence will help iron out any lingering relationships issues. Mercury will make you come across as open and friendly. You could act as a go-between or negotiator with your sharp wits and sound judgement.
Venus sextile your decan from March 16 to 26 is another sociable influence with an emphasis on love and harmony. The combination of helpful Mercury and Venus transits from March 16 to 20 is the best time this month for scheduling important meetings, contract negotiations or other business matters. Socializing, making new friends and partying are also favored now. The best days for romance with be when Venus is sextile Neptune from March 22 to 25. Venus adoration mixed with the mystic allure of Neptune trine your decan gives you the mesmerizing aura of a superstar.
The Sun square your decan from March 20 to 31 brings tests and challenges to your authority and goals, amplified by the March 20 solar eclipse. As mentioned in your yearly horoscope, a more "challenging phase of life begins with the March 20 solar eclipse… you will have to work harder to reap the benefits of your coming lucky streak." You do have to wait until August for your lucky streak, and this eclipse phase last until September 2015.
Mars sextile your decan from March 30 to the 15th of April 2015, just like the earlier helpful transits, will boost your confidence and help overcome any eclipse blues. Assertiveness and courage will particularly help if you have to deal with competing forces in the work place. Do not provoke a fight, but if you feel someone is trying to tramp over your ego, this is a good transit for winning a contest.
Decan 2 Cancer March 2015 Horoscope
This is generally a very good month because of a powerful full moon, but there may be some stressful moments to deal with, most likely in your love life or creative processes. The Sun trine your decan from the 28th of February 2015 to the 11th of March is a most helpful influence because it brings harmony, ease, and confidence. The March 5 full moon falls within this lovely solar transit to boost its positive effects and extend its influence until the March 20 solar eclipse.
This potent full moon makes a helpful aspect to Pluto opposite your decan. This means that you have a great opportunity in coming weeks to realign long-term power and control issues to your favor. Your influence over others and your own outcomes is strong now. You will also have great power and determination to transform yourself, especially regarding emotional reactions and habits.
Intimate relations and your love will draw your attention, with recent stresses and tension bubbling to the surface. This is where the power of the full moon will have the greatest transforming impact. Venus square your decan from February 28 to March 9 will show weak points in your love relationships which need addressing. Expect a surprise in this area, or with money, from March 2 to 6. Venus aligning with Uranus square your decan requires flexibility and an open mind.
Mars square your decan from March 4 to 19 will be even stronger in its disruptive effect. A tendency to over react and go on the attack must be contained. Your short fuse will be most noticeable from March 7 to 14. Now Mars energizes your erratic Uranus transit causing an explosive mix. Risk taking must be avoided as this aggressive influence comes just before the final Uranus Pluto square on March 17, Remember you have an incredible amount of personal power to draw on from the full moon. This could provide an excellent though dramatic opportunity to completely transform your sex drive or other expression or primal energy in a more safe and acceptable manner.
Things will calm down dramatically with the coming of the March 20 solar eclipse. Mercury trine your decan from March 19 to 26 will bring tact and excellent judgement skills. Making plans is favored, as is doing big business, especially with Mercury sextile Pluto from March 21 to 23. Venus sextile your decan from the 25th of March to the 3rd of April 2015 brings much more harmony and peace, being a good omen for love and money.
Decan 3 Cancer March 2015 Horoscope
There looks to be a couple more hurdles to jump this month compared to February, but the single strongest influence comes from a most generous eclipse on March 20. Venus square your decan from March 8 to 17 present the first hurdle, and it is a low one. This is usually a lazy influence which can make it harder to get motivated for work. There is the possibility that tension may rise in your intimate relationships, but all you need to do here is put in more effort to please your loved ones. They will tell you what needs doing.
The big news is the Sun trine your decan from March 10 to 21. This is a very harmonious transit which reduces any resistance, making goals more achievable. It is big news for you in particular because the March 20 solar eclipse falls within this transit. The previous solar eclipse in October 2014 solar eclipse was a very difficult one for you.
As mentioned in your 2015 horoscope, "this confrontation influence will continue until March 20, 2015. If you have any big projects or important matters to attend to this year, it would be better to wait until after this uncomfortable eclipse cycle. Progress will be much easier following the March 20 solar eclipse. Ease and harmony in all your relationships will continue right through until March 2016."
Mars square your decan from March 17 to the 1st of April 2015 presents the biggest challenge this month. Little irritations could lead to massive temper tantrums and relationships tension if you don't watch yourself. If provoked by others then take a defensive approach, this is not a winning transit. It will be better to take advantage of the great eclipse cycle once this aggravating Mars transit has ended.
Even before then, Mercury trine your decan from March 25 to 31 will smooth off your rough edges. It brings good communication skills to resolve potential arguments. It also brings a more level head and good judgement to compensate for and risk-taking behavior.
Monthly Horoscopes