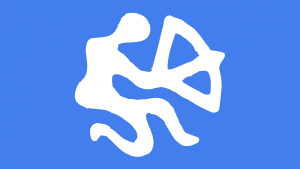 January 2015 Sagittarius horoscope with decans for a more accurate forecast. If you are on a cusp, use the free horoscope to find your decan.
Decan 1 Sagittarius January 2015
As mentioned in your 2015 horoscope, this year does present some challenges, and this month is no exception. But like always, things swing around so you can also look forward to more cheerful periods in January 2015. A Mercury sextile from January 4 to 12 will bring mental clarity and increase the amount of social interaction you have. Mercury retrograde begins on January 21, so you will have this chatty transit later in the month.
Venus sextile your decan from January 3 to 12 covers all of the first Mercury transit. This combination is excellent for all kinds of business dealings, meetings or correspondence, like filling out paperwork or applying for jobs. The best days for asking favors and doing business this month are from January 2 to 5. Both Mercury and Venus favorable activate Saturn in your decan.
In your yearly horoscope I said Saturn will "for certain periods this year adds worry and fear." This is not one of those times because of the harmonious aspects between planets. In this case, positive Saturn attributes like security, common sense and stability will shine through. There may be more commitment in a relationship, or talk about taking on more responsibility in some area of your life,
An energy-sapping Mars square from January 12 to 25 represents your most challenging period this month. You get your first taste of a harsher aspect to Saturn now. Mars square Saturn from January 12 to 17 will bring out the more testing attributes of Saturn like frustration, delays and fear. With Mars involved, this turns to fear or hesitation about taking actions. This is a natural response because conditions are not right for making big moves. Step back and try to relax.
A brighter Sun sextile from January 20 to 31 will remove any lingering barriers or hesitation. The January 20 new moon will amplify the good effects like improved self-confidence and better personal relations. This productive moon phase will last until February 18, making goals easier to reach.
Mercury retrograde makes the expressive sextile aspect to Uranus once more from January 30 to February 26. The most interesting days this month will be from January 29 to 31 when the Sun aligns with Mercury retrograde. Negotiations, meetings, buying and selling, and errands around town. All will all take up much of your time now. Even catching up for a coffee with friends will be more intriguing than usual. Important matters discussed or being planned now are in a state of flux. This is a good transit so have no fear. Just be mindful that you may not have all the details at the moment.
Decan 2 Sagittarius January 2015
Really good stars to start the new year, with just a few frustrating moment in the final week to keep you on your toes. This month marks the beginning of the lucky streak I mentioned in your 2015 horoscope, with Jupiter trine your decan  from January 10 to June 27. This will remain a more subtle influence this month with no activation by other planets. What does get tickled big time is your exciting Uranus trine, promising some unexpected surprises of a pleasant nature.
Mercury sextile your decan will bring social skills and a quick thinking from January 11 to 31. Mercury sextile Uranus from January 12 to 16 could result in expected proposals or flashes of insight. Because Mercury retrograde begins on January 21, you will have this aspect later in the month. So keep note of any surprising developments between January 12 and 16. Whatever is discussed, read, or heard, may be an important part of a longer term story which unfolds over the next month.
An affectionate Venus sextile from January 11 to 20 means that these initial developments could involve your love life or finances. This is because Venus is sextile Uranus on those same days, January 12 to 16. Take full advantage if any offers and don't be shy to take compliments or cash coming your way.
Frustration and irritation creep up with a Mars square from January 24 to February 7. You desires will be very strong, but your manner abrupt. Being willful or even slightly aggressive will turn things to poo in quick time. Better to show restraint and patience, especially from January 26 to 29. Mercury retrograde sextile Uranus on these days will bring unexpected news like earlier in the month, and it will be good. Only now, the retrograde motion plus and angry Mars, means you will have a tendency to react first and think later. Thinking will be clouded so it is most important to think before speaking. Don't sign things and don't make final decisions, or you may lose a valuable opportunity.
Decan 3 Sagittarius January 2015
The December 22 new moon at birthday time will continue its very positive influence this month. It is boosting you vitality and confidence, making it easier to do what you want and get the most of life. All you have is good transit this month, so if for some reason things are not going well, positive changes will be very easy to implement.
Personal growth has been a major theme of Jupiter trine your decan over recent months. This fortunate transit comes to an end on January 23. Mars sextile your decan from December 30 to January 13 provides more than enough energy to take on anything you choose. Confidence will be high, you will feel good about yourself and look good too. This transit brings sexual magnetism, charisma, and physical strength and initiative.
Mars makes a tense aspect to Jupiter in January 2015, urging you to take some bold action. If you sit still you will feel agitated and restless. The first two weeks of January 2015 is a great time for enacting new years resolutions, something aimed at improving yourself in some way. Be brave, bold and adventurous. New personal projects are best begun before the January 5 full moon.
Now it is time to relax and unwind with a peaceful Venus sextile between from January 19 to 28. You will have especially good social skills, so making new friends is favored. Others will appreciate your friendly attitude and fun-loving spirit. New love found now should turn out to be a good match.
Monthly Horoscopes