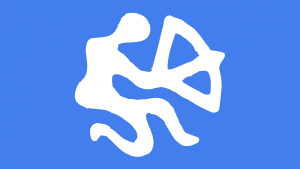 November 2014 Sagittarius horoscope with decans for a more accurate forecast. If you are on a cusp, use the free horoscope to find your decan.
Decan 1 Sagittarius Horoscope November 2014
Maintaining a firm grip on reality is the task at hand this month. Even though your three transits are good ones, in fact strong transits all being conjunctions, they each make a stressful aspect to your long term Neptune square. So keeping your feet firmly placed on the ground is the theme this month. Keep in mind the potential for deception, both self-deception and not seeing others for who they really are.
Venus in your decan from November 16 to 25 heightens your need for love and affection. Take care though, from November 19 to 22 when Venus square Neptune could have you looking through rose colored glasses. As Venus also rules money, beware of fraud or going into debt at the moment. Happy birthday with your solar return from November 21 to December 3. This year the power of the Sun is more intense for you because of the November 22 new moon. From November 25 to 28, the Sun square Neptune could well have you feeling out of place, unsure about your path and destiny.
There is a positive window of opportunity this month. The time from the new moon to the confusing Neptune influence is from November 22 to 25. Make the most of these few days to plan and set goals for the year ahead without worry or confusion. Mercury in your decan from November 27 to December 4 can cause confusion, especially on November 30 and December 1 with Mercury square Neptune. Definitely avoid important decisions or negotiations on these two days.
Decan 2 Sagittarius Horoscope November 2014
After a rather astounding series of most fortunate transits in October, things quieten down considerably this month. You only have two transits and one of the is the year-long Uranus trine which continues to add anticipation and excitement to your life. Before I mention the shorter-term transit, there is another positive influence which will remain in effect till March next year. This is the October 8 lunar eclipse which should be having a harmonious influence on your home and family life, as well as on your close relationships.
You have to wait until November 24 for Venus in your decan. This sensual and peaceful influence lasts until December 3. This is the ideal time to find a new love if you are single or unhappy in love. If already partnered up, then you can enjoy more tenderness and affection. Venus trine Uranus from November 26 to 28 will add a spark of excitement whatever you status. As Venus rules money, you may also receive and unexpected financial bonus or gift.
Decan 3 Sagittarius Horoscope November 2014
Although this month is no where as dynamic or eventful as October, it still has the fortunate backdrop. Last month, I only touched on the major influence coming up for you over the next few months. This is the extremely fortune Jupiter trine which lasts from October 25 to late January 2015. You should be feeling sociable and can expect good relations with loved ones as well as people at work and in group activities. You interests and activities are likely to be broadened and this could include further study or longer distance travels.
You only have one other transit this month and it comes up straight away with Mercury sextile your decan from November 1 to 9. This has a positive influence on your way of thinking and on your communications. This is the perfect time to make plans for the future, attend meetings, apply for a raise or new job, and anything that involved mental work like studying or paperwork. You get your first taste of the activation of your lucky Jupiter transit now with Mercury sextile Jupiter from October 29 to November 5. Fit in the most important tasks during this period, like signing contracts, making new contacts, or just catching up with friends for quality conversations.