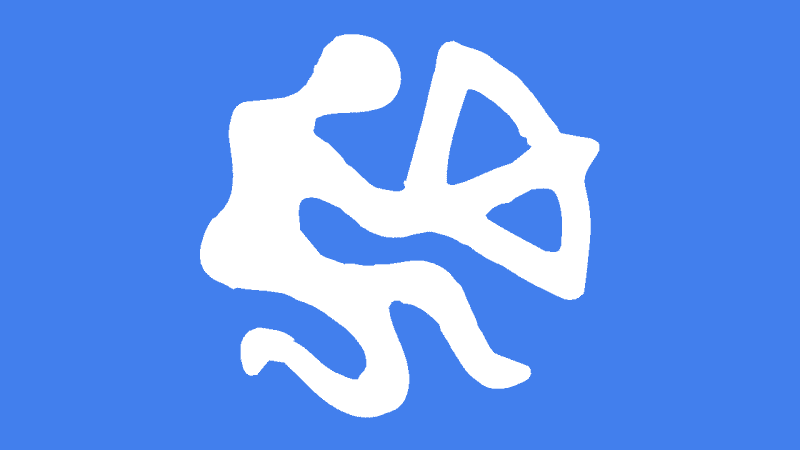 September 2015 Sagittarius horoscope with decans for a more accurate forecast. If you are on a cusp, use the free horoscope to find your decan.
Decan 1 Sagittarius September 2015 Horoscope
The challenging period in late August continues this month, but there are much brighter stars towards the end of September 2015. If you have noticed that other people are giving you a hard time lately, it would due mainly to the Sun square your decan from August 22 to September 3. The August 29 full moon increases this confrontational theme which will last until the September 13 solar eclipse. This solar eclipse does not directly effect your decan but the lunar eclipse at the end of the month will.
The full moon is challenging enough as it is, but it made even more difficult to cope with because it straddles Jupiter opposite Neptune. This major aspect lasts all month and climaxes on September 17. It will force you into a spiritual journey to understand the truth, and tension may rise as result of going to extremes in behavior and belief.
This Jupiter Neptune moon phase is especially important for you because it activates your two longer term testing transits. Jupiter square your decan from August 8 to September 30 means that urge for personal or professional success should not be curbed, but channeled into fewer, rather than many projects. Neptune square your decan until January 2017 means this is very personal quest. You must  find your own spiritual truths, not those preached to you by a guru or someone who believes they have all the answers.
Assisting you in finding the answers is Mercury sextile your decan from August 27 to September 9. This brings clarity of thought and good judgement skills. An increase in your daily interactions with others will give valuable feedback. Mercury retrograde begins on September 17, so you will experience this transit again later this month.
Giving you greater self-confidence is the Sun sextile your decan from September 22 to October 4. Within this progressive solar transit lands the September 27 lunar eclipse which I will talk about shortly. Before then, you will need the inner balance from the Sun to deal with the aggressive influence of Mars square your decan from September 24 to October 12.
The Suns ability to help you fully express yourself in a calm manner will reduce the risk the hot Mars energy building up. The return of Mercury sextile your decan from September 27 to October 21 will also help you get things off your chest during the frustrating Mars transit.
The September 27 lunar eclipse enhances the emotional balance of the solar transit and brings harmony to all of your relationships. There will be greater focus at home, with family members and especially your most intimate relationships. This most positive of eclipse phases will last through until March 2016.
The Sun Mercury alignment from September 29 to October 1 will be an especially hectic but pleasant few days. Mercury retrograde at this time should not result in the confusion and delays that other may face because it makes such a harmonious aspect to your decan. This is an excellent time for thinking about new goals to set for the months ahead.
   Sagittarius Horoscope 2015 Decan 1
   Previous Sagittarius Monthly Horoscope Decan 1
Decan 2 Sagittarius September 2015 Horoscope
There are plenty of positive transits to enjoy this month but you do enter a more testing six month phase due to the September 13 solar eclipse. The positive background story began with the April 4 lunar eclipse bringing harmony and emotional well-being. You are now in the best moon phase of that long eclipse phase with the August 14 new moon bringing self-confidence and ease.
Love and money are the winners with Venus trine your decan from August 18 to September 25. Venus retrograde ends on September 6 to remove any recent complications in these areas. Mars trine your decan from August 23 to September 10 adds sex appeal and courage, making this one of the best times ever for your love life.
The Venus Mars alignment from August 30 to September 3 is the ultimate union of love and sex. Your passionate desires should sky-rocket, and your popularity and super attractiveness will be hard to ignore. Besides the obvious advantage for existing relationships and finding new romance, this conjunction is ideal for initiating creative projects.
A more challenging phase of life comes during the Sun square your decan from September 2 to 13. The increased resistance to your goals and plans from other people are emphasized by the September 13 solar eclipse. This brings to an end the emotional balance and harmony of the previous eclipse cycle, and remains active until the March 2016 solar eclipse.
The new eclipse phase increases the chance of arguments, but you should not notice this initially with Mercury sextile your decan from September 5 to 28. Increased clarity of though and social skills come to your rescue, along with good judgement skills. This is an extended positive influence because of Mercury retrograde beginning on September 17.
With two more exciting transits ahead, any tension from the solar eclipse will force you out of your comfort zone. This will help you make the most of Mars trine Uranus from September 5 to 10. You will be presented with many unique opportunities to experience new activities, feelings and relationships.
Uranus trine your decan until April 2016 is giving you more confidence to let your hair down and take some risks. This also applies to Venus trine Uranus from September 21 to 24. An urge to try something new can apply to all areas of life, from hobbies to romance. Your affections will be stimulated and new love is quite possible under this influence.
   Sagittarius Horoscope 2015 Decan 2
   Previous Sagittarius Monthly Horoscope Decan 2
Decan 3 Sagittarius September 2015 Horoscope
The August 14 new moon was just one factor making last month one of the best this year. This confidence building moon phase continues for a couple of weeks.  After that, friendly influences from the relationship planets Venus and Mars should give a nice boost to your love life.
However, the Sun square your decan from September 12 to 23 will reduce the harmony you have been enjoying of late. This more confrontation theme is highlighted by the September 13 solar eclipse. But you have become accustomed to this added tension since the March 2015 solar eclipse. This further extension of resistance from others will continue until the March 2016 solar eclipse.
This new eclipse phase you embark on will not be as difficult as the previous six months. With much better associated influences, the theme of the new solar eclipse is healing broken hearts. This will assist in resolving any present relationships dramas, and free you up if you wish to make a move in a new direction.
Mars trine your decan from September 8 to 26 adds sex appeal and courage. An increase in your passionate desires helps not only your chances of romance, but also gives extra initiative to work hard getting new projects off the ground. You can be more assertive without causing upset. Other will actually admire your direct approach and conviction.
The raw passion of Mars is softened by the tender love and affection from Venus trine your decan between September 23 and October 9. Because of Venus retrograde which ends on September 6, you had this transit back in July/August. Developments in your love life from back then may receive a boost, or previously unresolved issues will now find completion.
   Sagittarius Horoscope 2015 Decan 3
   Previous Sagittarius Monthly Horoscope Decan 3