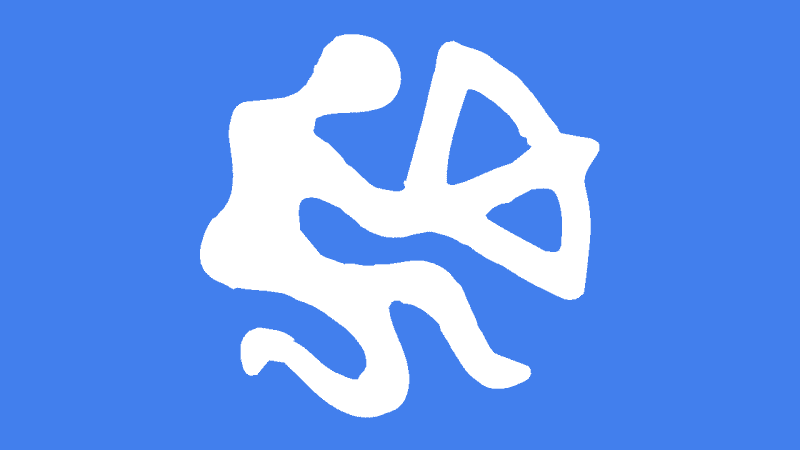 June 2015 Sagittarius horoscope with decans for a more accurate forecast. If you are on a cusp, use the free horoscope to find your decan.
Decan 1 Sagittarius June 2015 Horoscope
Despite one challenging transit to deal with this month, June 2015 will be no where as difficult as the previous month. The challenge comes in the form of Mercury opposite your decan from May 27 to June 24. You also had this confusing influence early last month because of Mercury retrograde. Once Mercury turns direct on June 11, the potential for mishaps and delays will be greatly reduced. In that Mercury retrograde post I just linked to, the major theme is one of karmic encounters. How these potential encounters turn out for you depends on other aspects as shown below.
Mercury square Neptune from May 28 to June 1 can cause deception and confusion. Old friends or contacts you bump into may have ulterior motives, so be careful not to agree to anything on the spur of the moment. Your judgement skills are not good under this influence. You have this same aspect later in the month but it will not be so sinister as Mercury will be moving forward.
Venus trine your decan from June 5 to 17 will take the rough edges of the Mercury transit. Your communications should be friendlier and relationships more harmonious. I would still be wary about business dealings but your love life should benefit nicely from the affectionate nature of Venus.
Venus trine Saturn from June 4 to 7 will have a steadying influence on relationships due to Saturn in your decan. In an existing relationships there may be more commitment and bonding. Any new relationships formed now would be karmic in nature, perhaps involving past life loves, or involve a marked aged difference.
Mercury sextile Venus from June 6 to 11 is the best time of the month for making new friends and socializing. The chance of errors in communication is greatly reduced and you will be able to express your affections with ease. The return of Mercury square Neptune again from June 22 to 24 is another time to take extra care. This activation of Neptune square your decan makes these unfavorable days for buying and selling, or signing contracts.
Decan 2 Sagittarius June 2015 Horoscope
The testing conditions of May 2015 do remain this month. However, there are plenty of opportunities for fun and good fortune to keep your spirits high. June 2015 is the final month of the extremely fortunate Jupiter trine your decan. This growth phase began in January this year and it comes to an end by June 25. It goes out with a bang though, Jupiter trine Uranus combines the best of Jupiter luck and happiness with the excitement and positive change of Uranus trine your decan. Lasting the entire month, this wonderful aspect peaks on June 22.
The irritation faced last month carries over with Mars opposite your decan from May 27 to June 11. The likelihood of aggravation and confrontation is increased with the Sun opposite your decan from May 31 to June 11. You should remain defensive during this period so sticking to routine is advised. The June 2 full moon will increase your emotional sensitivity and make it more difficult to ignore any provocation. The full moon will also extend this testing phase of life until the June 17 new moon.
The harmonious influence of Venus trine your decan from June 15 to 29 will be welcome relief from the annoyance of the previous transits. Take advantage of this time to mend any relationships tension because from June 23 to July 3, Mercury opposite your decan has the potential to cause mental stress and uncertainty. It will not prove as challenging as the same transit last month. Venus will take the rough edges of any abrupt communication style and encourage mutual respect and understanding.
Decan 3 Sagittarius June 2015 Horoscope
Although there are a couple of challenges to deal with in June 2015, you can look forward to one of the most fortunate longer term influences in astrology later this month, with immediate impact upon your love life. The challenging period begins with Mars opposite your decan from June 9 to 26. This can bring irritation and aggravation as you face opposition from other people in your life, most likely assertive men and superiors. The trick to dealing with this aggressive energy is to work it off through exercise or hard work, preferably alone.
The urge to compete should be contained because this is not a winning transit. This is especially so given you have the Sun opposite your decan from June 10 to 22. This increases the risk of confrontation as it can inflate your ego and assertiveness. The most important time to show restraint will be during the Sun conjunct Mars from June 11 to 17. The June 16 new moon could extend this testing period through until the July 15 new moon.
The big news this month however, is the arrival of the extremely fortunate Jupiter trine your decan from June 19 until the end of August 2015. You should begin to feel more optimistic and satisfied about your life. There will be many opportunities over coming months to increase your wealth, and to expand your horizons through study or travel.
The first areas of life to benefit from this lucky streak is your love life and finances, with Venus trine your decan from June 28 to July 20. The best days for taking advantage of this are during Venus conjunct Jupiter from June 29 to July 3. Your level of attractiveness will soar to make you an irresistible commodity on the dating scene. Existing relationships should enjoy more fun and games. There may be a chance to make more money or invest in a sure thing, especially jewelry or works of art. This is a longer than normal Venus transit because of Venus retrograde which begins on 25 July 2015.