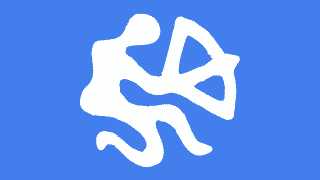 October 2014 Sagittarius horoscope with decans for a more accurate forecast. If you are on a cusp, use the free horoscope to find your decan.
Sagittarius Decan 1 born Nov 22 to Dec 1.
Sagittarius Decan 2 born Dec 2 to 11.
Sagittarius Decan 3 born Dec 12 to 21.
Decan 1 Sagittarius October 2014 Horoscope
The two influences in your monthly horoscope are both of a positive nature, so you should have a fairly stress free run. Firstly, the Sun is sextile your decan from September 22 to October 3. Although this transit actually ends on October 3, the positive energy continues it's influence for three more weeks. This is because there was a new moon during this transit, back on September 24. Such is the power of new moons, the unique mix of stellar and planetary energies captured by the Sun and Moon, continue their influence for 28 days, up until the next new moon. In this case, the next new moon is the October 23 solar eclipse.
To cut a long story short, the first three weeks of October 2014 is ideal for self promotion and the achievement of your goals. The energizing and creative energy from the new moon makes this an ideal period for using your initiative  to make real progress with the thing in life that mean a lot to you, work, relationships and longer term goals. From  September 29 to October 8., still under the influence of the new moon, Venus is sextile your decan from September 29 to October 8. Therefore, a loving and affectionate week is in store. Marina Macario found that the new moon behind your Venus transit is "an exciting virginal new Moon where we can make a fresh start in relationships and feel very much "Like A Virgin" who has been touched for the very first time."
Decan 2 Sagittarius October 2014 Horoscope
What a terrific assortment of transits you have this month, lucky ducks. The big mover and shaker is Jupiter trine your decan for all of September and October. There will be great opportunities to make money on investments and all sorts of financial deals. Your personal relationships can be enriched by your positive attitude and sociability, as can your own personal growth and self-esteem. Now in the final month of this lucky phase, you are blessed to be on the receiving end of four positive transits, each directly linking to Jupiter. The dates in bold are when you should not hold back, not one little bit.
From September 28 to October 13, Mars in your decan delivers courage, energy, initiative and sex appeal. Mars trine Jupiter from October 7 to 10 is the ideal time for starting new projects, fighting, competitive sport, impressing others, pitching deals, and sexual escapades. The Sun sextile your decan from October 2 to 13 is enhanced and extended into next year by the October 8 lunar eclipse. This brings supreme self-confidence, deserved pride, and powerful self expression. The Sun sextile Jupiter from October 9 to 12 is time to carry through on the bold action you recently undertook. Cement recent victories and incorporate them into longer term goals.
Venus sextile your decan from October 7 to 16 can involve two areas. Firstly, if recent activity has included passionate attachments, then now there is the introduction of emotional connection, affection, basically love to go along with the sex. The other possibility is the realization of profit from any recent business dealing, or attention to the financing side of things, all of which should prove beneficial. The peak days for both loving and financing is during Venus sextile Jupiter on October 14 and 15.
Finally, Mercury sextile your decan from October 19 to November 1, is the paperwork end of things. Also during this end of the month you can confidently speak at meetings or lead important discussions. Contracts can be finalised with the knowledge you're up to speed on all the facts and the fine print. Unfortunately, forecasting the best days for such activity gets tricky now. Mercury sextile Jupiter on October 20 and 21 would normally indicate the ideal time for signing contracts and the like. However, Mercury is retrograde on these dates, turning direct on October 25. I'm in two minds on the matter.
Decan 3 Sagittarius October 2014 Horoscope
A dynamic and promising month ahead, very nice indeed.  Of to a flying start with quicksilver Mercury sextile your decan from October 8 to 20. You should notice an increase in correspondence, short trips, discussions and meetings. Your mind should be sharp and I would normally advise you attend  important paperwork and business dealings. However, Mercury is retrograde from October 4 to  25, covering your entire transit. Just the same, I would not be too concerned at trading during this time. The sextile aspect is fortunate, plus Mercury does not actually stand still during your transit. It is these stations, both retrograde and direct, which are of most concern during any retrograde cycle.
No confusion or indecision with Mars in your decan from October 12 to 27. More like in your face, to the point and sharp as a knife. This is intense energy, courage, initiative and impatience. Great for getting things done, but the short fuse can cause much annoyance to yourself and others. Fortunately, the more aggressive side of Mars is greatly toned down by other influences during this transit. Helpful aspects from the Sun and Venus do in fact allow for this primal energy to be channelled constructively, leading to achievement, success, and satisfaction.
The Sun sextile your decan from October 12 to 24. culminates with the October 23 solar eclipse. The eclipse increase the power of the solar transit. It will also extend its influence into next year. Lucky you, because the sextile from the Sun is energizing and creative, giving power of personal expression. This is a very goal-oriented time. The Sun sextile Mars from October 10 to 20, really does enhance and amplify both the Mars and the solar transits.
Bubbling with initiative and enthusiasm, now is the time to tackle projects you once thought beyond you. You should experience a staggering increase in physical and inner strength. Likewise, with Venus sextile your decan from October 15 to 24, you should experience a staggering increase in libido. If you are married, then your spouse may become somewhat anxious when they first notice the attention you receive in social situations. You will be highly magnetic during Venus sextile Mars from October 17 to 21. Finally, things are actually looking more fortunate ahead. Jupiter trine your decan lasts from October 25 to late January 2015. More on this lucky influence next month.