Sagittarius Horoscope April 2015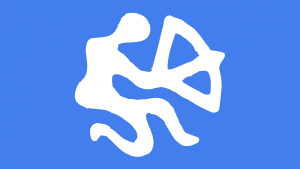 April 2015 Sagittarius horoscope with decans for a more accurate forecast. If you are on a cusp, use the free horoscope to find your decan.
Decan 1 Sagittarius April 2015 Horoscope
You are coming off an excellent previous month so April 2015 may not seem so stunning. There is however only one slightly disappointing transit this month, which affects your relationships. Even then, you are still under the positive influence of the March 20 solar eclipse. As mentioned last month, that eclipse marked a major turning point, where relationships should be more harmonious.
Mercury trine your decan from March 30 to April 5 creates ideal conditions for socializing and business matters. Good judgement and communication skills will allow you to fully and clearly express what is on your mind. This is the best time of the month, so it would be good to schedule important meeting and appointments for this week. Mercury trine Saturn from April 1 to 3 will give extra patience and concentration because of the steady influence of Saturn in your decan. Long range plans can be formulated in the first three days of this month, as well as investing in real estate or blue chip stocks. Discussions may be of a serious nature but lead to worthwhile outcomes.
Venus opposite your decan from April 11 to 20 will have more of a dampening effect on your social and love life. Distance or sadness in your intimate relationships is most likely during Venus opposite Saturn from April 13 to 17. Commitment may be the issue of concern, and separation or committing are possible under this influence.
Venus square Neptune from April 17 to 21 will be harder to notice because of the confusing nature of Neptune square your decan. If trouble recently surfaced between partners, then now there may be feelings of jealousy or suspicion. Try to be as honest as possible, and be on the watch for treachery. New romance now would be problematic because you will find it difficult to see the real motivation or negative traits of the other person.
Decan 2 Sagittarius April 2015 Horoscope
Yet another good-looking month ahead, starting with the Sun trine your decan from March 30 to April 10. This brings harmonious relationships because of an inner feeling of calm and balance. It makes things flow easily in all areas of life with few obstacles to getting ahead. Plans work out well, goals seem attainable without too much effort.
One of the best times of this month will be from April 1 to 4 during Sun trine Jupiter. This is just your first lucky breaks for April thanks to Jupiter trine your decan. You can expect to be feeling joyful and generous, with good reason. The next item on the menu is the April 4 lunar eclipse. This will amplify the good effects of your solar transit and extend the good feelings through to September 2015. The eclipse places more emphasis on your home and family life, with an especially beneficial influence on your close relationships.
While you are feeling emotionally balanced and on top of the world because of the lunar eclipse, Mercury trine your decan lasts from April 4 to 10. This will greatly increase your mental abilities and enable full expression. This is the best time of the month for making plans, catching up with friends, attending appointments and meetings, plus doing any kind of business.
During this time, the Sun aligns with both Mercury and Uranus. This bubbly and exciting triple conjunction is fortunate in general, a very lucky influence due to the Jupiter transit. Good news is to be expected, and it will be pleasantly surprising because of Uranus trine your decan. New offers and proposals should be taken up because your intuition will be accurate. Acting on the spur of the moment is a good idea.
A Venus opposition from April 19 to 29 is generally seen as a mildly negative transit. In your case however, any problems in relationships resulting from this should to turned into something positive. This is because Venus is midway between Jupiter and Uranus, forming a neat, balanced and harmonious triangle. Any uncomfortable feelings regarding partners will act to jolt you out of any comfort zone. A new lease of life can be given to an existing relationships, or an exciting new love may enter your life.
Decan 3 Sagittarius April 2015 Horoscope
Last month I mentioned you enter a more challenging phase of life with the arrival of the March 20 solar eclipse.  Well for April 2015 at least, any difficulties due to the eclipse cycle will mostly be compensated for by a couple of excellent transits and a nice new moon
No action to report for the first week but then you have the Sun trine your decan from April 9 to 20. This returns balance and harmony to your life. Increasing self-confidence and less resistance means you can get to work on your goals. This productive transit is extended into May 2015 because of the April 18 new moon.
Mercury catching up to the Sun means that you also have Mercury trine your decan from April 9 to 15. This brings clarity of thought together with good communication skills and judgement. Obviously a good week for self promotion as you will be able to fully express yourself with confidence. You should get positive reactions and feedback, so ask for favors or a pay increase. If unemployed, then this is an excellent time to apply for a job in writing, even better in person.
The best time for such things will be when Mercury and the Sun are in closest contact, from April 8 to 11. This is also the best time for all kinds of business dealings, negotiations, and attending meetings or appointments. You can expect this to be a very busy time but your sharp mind will make it seem like a breeze.
A Venus opposition from April 28 to the 8th of May 2015 will not be so productive. This transit can cause a lack of motivation, so taking a break would be ideal if you can. There may be negative consequences of a lax attitude on close relationships. If this be the case, then conflict can be avoided simply by making an extra effort to please. Nod your head and do as you are told.
Monthly Horoscopes