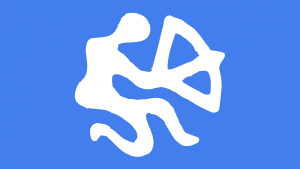 December 2014 Sagittarius horoscope with decans for a more accurate forecast. If you are on a cusp, use the free horoscope to find your decan.
Decan 1 Sagittarius December 2014 Horoscope
Happy birthday for those of you born later in decan 1. Your solar return from November 21 to December 2 is especially strong this year because of the November 22 new moon. This means that not only your birthday, but in fact the weeks up until the December 22 new moon, are ideal for setting new goals for the year ahead. There may be some uncertainty around making plans as I discussed last month, with Neptune square your decan affecting your solar return chart.
Mercury in your decan from November 27 to December 4 does combine well with the solar transit. It gives clear thinking and usually good judgement. However, there are a couple of days in which you should refrain from making important decisions, and think twice before making bold statements or signing contracts. This days being November 30 and December 1 when Mercury is square Neptune.
The rest of this month is looking great for putting your plans into action. Mars sextile your decan from December 4 to 18 will increase your energy levels, your enthusiasm and initiative. For most of this year, Saturn in your decan has been making it that much harder to make progress. It this has been the case, then use the extra desire which Mars brings, to once and for all break through the Saturn barriers. This sometimes restrictive Saturn transit comes to an end this month. Plain sailing ahead so happy new year!
Decan 2 Sagittarius December 2014 Horoscope
Plenty to keep you busy this month and all your transits a good ones, starting with Venus in your decan from November 24 to December 3. You should already be feeling more relaxed and peaceful than usual. Venus will also improve your chances on the dating scene, or result in more affection in existing love relationships. The first few days of this month are good for buying gifts, especially when combined with the following transit.
Your solar return from December 1 to 12 is an excellent one this year for a number of reasons. Firstly, the December 6 full moon coming at birthday time adds more harmony to all of your relationships. You will find there is more of a focus on your home and family life, as well as intimate relationships. More nourishment from these areas will be a background influence in your life for the whole year ahead.
Secondly, Mercury is in your decan for the majority of the solar transit, from December 4 to 12. This brings mental clarity and excellent communication skills. It indicates the perfect time to attend to all of your holiday shopping. Business negotiations should turn out well this week in particular, but also for the twelve months ahead. You have a very busy year ahead indeed, and very exciting when Uranus becomes involved.
Third, the Sun with Mercury make the harmonious trine aspect to Uranus, indicating much stimulation, excitement and pleasant surprises. The extra excitement lasts from December 4 to 11, with a special focus on socializing, where new friends are likely and they will be different in some way than your normal social circle. Uranus trine your decan in your solar return means this stimulating influence should last the entire year ahead.
To end off the month you have Mars sextile your decan from December 17 to 31. Now you will feel invigorated and keen to get as much work done as you can. Mars sextile Uranus from December 18 to 23 will be a particularly action-packed time, with the possibility of a few surprises in your love life. While we usually associate Venus with love, Mars does rule sexuality and physical attractiveness. During this week leading up to Christmas, you will be sparky and uniquely attractive.
Decan 3 Sagittarius December 2014 Horoscope
Jupiter trine your decan has been a fortunate influence over the last couple of months. If you have not hit a lucky streak yet, it may be because this super Jupiter transit has not been activated so much by other shorter term transits. Well this month it gets tickled big time, so this is by far your luckiest month of the year. It does keep going until mid January but don't wait until then to try your luck.
Venus in your decan from December 2 to 11 will focus your attention on your love life. If already partnered, then expect more attention and affection from your lover. This loving influence is most strongest  between December 2 to 6 with Venus trine Jupiter. If seeking companionship, then these days are excellent for putting yourself on show. You will be more attractive and fortunate in love than usual.
The Sun in your decan from December 11 to 22 receives special treatment with the Sun trine Jupiter from December 12 to 16. This generous and highly fortunate influence should stay with your for twelve months ahead, being the central theme of your solar return chart. Another good omen for you is the December 22 new moon, which reinforces both the lucky streak, and the longevity of this normally short influence.
Mercury in your decan from December 11 to 17 is the final boost to your solar return chart. It means you will be very active, mentally alert, and fortunate in business matters for the year ahead, but particularly this week. The most opportune time for shopping, socializing and all types of business matters, is when both Mercury and the Sun trine Jupiter from December 11 to 13.
You see in the new year on an energetic high with Mars sextile your decan from December 30 to January 13. You should notice another increase in attractiveness, feeling eager to have your desires fulfilled. This will be especially so from December 30 to January 3 with Mars opposite Jupiter. There may be a tendency to overdo it, but with such fortunate stars this month, you can let your hair down without concern. Happy birthday, merry Christmas, and a happy new year!