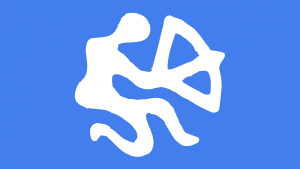 February 2015 Sagittarius horoscope with decans for a more accurate forecast. If you are on a cusp, use the free horoscope to find your decan.
Decan 1 Sagittarius February 2015
You can look forward to more fun and an easier time of things this month compared to January 2015. There are still some uncomfortable influences but the positives will reduce the chance of any major drama. Carrying over from last month, Venus is square your decan from January 27 to February 5. This lazy influence will be felt most strongly from January 30 to February 3, when Venus aligns with Neptune. This deceptive activation of your Neptune square could see suspicion or scandal enter your love life.
Mercury sextile your decan from January 30 to February 26 means that you can rely on acute instincts and quick thinking to come to your rescue. You had this communicative transit previously from January 4 to 12 . Mercury has since turned retrograde so you have another go at it this month. Mercury sextile Saturn from February 3 to 7 is an ideal time for research and study. Common sense and good concentration will make it easy to scan the fine print in any documents. Because Mercury is still retrograde, this is a learning time and you should postpone any final decisions. Mercury turns direct on February 11, then you have a repeat of Mercury sextile Saturn from February 17 to 21. With this positive activation of Saturn in your decan, long-range plans can be finalized and documents signed with confidence.
The Sun square your decan from February 18 to March 1 is a negative influence because it can indicate challenges to your authority and testing conditions generally. But the February 18 new moon does not represent a challenging period ahead because of two most excellent transits from Venus and Mars. Mars trine your decan supplies a boost of energy which will make up for any loss from the new moon. It adds confidence, initiative and sex appeal. Venus trine your decan from February 20 to March 1 increases affection and beauty, and is a good omen for money.
Between February 20 and 28, there are five aspects involving the transits above which strongly influence this intense week. I will start with the negatives. then show how the positives can make this a productive and rewarding time. The Sun square Saturn has the potential to cause delays and low self-esteem. The Sun conjunct Neptune can add confusion and lack of initiative. On the positive side, Venus and Mars are travelling in tandem at this time. This is excellent for lifting your spirits and happiness. Your love life in particular will be a major theme, but any creative projects will also benefit. This fun-loving conjunction is trine Saturn, the planet of stability and endurance which in your decan all year.
As a result, commitment and other long-term issues will be very easy to bring up with your partner. This is an excellent time for breaking through your inhibitions to pop the question, or even ask someone special out on a date. Once the barriers have been broken, things will rapidly become hot and sizzling. New romance found now will have good long-term prospects. Creative works can be materialized to perfectly express your identity. They will have value and be lasting. This can range from works of art to creating a website.
Decan 2 Sagittarius February 2015
Since January 24, any anger or frustration you have been feeling would be due to Mars square your decan. This annoyance comes to an end by February 7, but is alleviated in this first week by the harmony of Sun sextile your decan. This energizing and productive solar transit lasts from January 30 to February 10, and its positive effects are amplified by the February 3 full moon. This moon phase will maintain harmonious relationships through till the February 18 new moon.
The first half of the month also includes the lazy influence of Venus square your decan, from February 4 to 13. Between January 31 and February 4, Sun sextile Uranus activates your Uranus trine to allow full expression of your individuality. Psychic impressions will be strong, and an unexpected offer or event could lead to personal or professional advancement.
February 4 to 8 is the most challenging time of the whole month. Relationships will come under some strain, especially from January 4 to 7 when Venus combines with the angry Mars influence. Creative blocks could also be the source of frustration now. At the same time, Sun opposite Jupiter will tend to exaggerate any differences between partners and friends. Keep faith because the good luck from of Jupiter trine your decan is turning any difficulties this month into opportunities for success.
During the last three weeks of January 2015, Mercury sextile your decan brought mental clarity, sound judgement and an increase in social activity. Mercury retrograde from January 21 to February 11 means you have another bite at the cherry from February 25 to March 6. Things you were thinking about or planning in late January may resurface, with more information enabling you to finalize plans. This is an excellent time for negotiating, buying and selling, or signing contracts.
Decan 3 Sagittarius February 2015
The good conditions of the previous month continue in February 2015. There are some challenging transit to deal with, but the strongest and longest influence is the Sun sextile your decan. This confidence boosting transit lasts from February 9 to 19, but is extended well into the following month by the February 18 new moon. Normally I would advice pushing hard with your goals and starting up new projects. This solar transit will help reduce resistance and add harmony to relationships, but other influences at the same time can have the opposite effect. You should remain in a positive frame of mind generally, with progress in your career a good prospect. It is your love life and other close relationships that will come under the most pressure from the Venus and Mars transits to follow.
The strongest, and longer-lasting of these two challenging transits is Mars square your decan, from February 6 to 20. During this period you should notice some loss of energy and initiative. However, you will get fired up if challenged or threatened in some way. The calming solar transit mentioned above will help maintain the patience needed to combat knee-jerk reactions. This is not a good transit for fighting back, so it will be better to take a hit to your ego and wait until after this transit to level the scales.
Venus square your decan from February 12 to 21 is a much less intense influence than Mars, but still an uncomfortable one. Combined with Mars, you will notice this as friction or tension creeping into your love life. Questioning from family and friends could also add to the disharmony. The positive solar influence will help keep you upbeat and optimistic if any squabbles do develop. Another source of frustration at this time would be the blocking of your creativity. If this is so, a good physical workout or sex should clear the cobwebs.
The remainder of the month should be care-free. You can relax and unwind if you wish, but there is a window of opportunity to make progress now the challenging transits have passed. The positive new moon phase will remain in effect until 20 March 2015. The best time for starting new work being from February 21 until the March 5 full moon.
Monthly Horoscopes