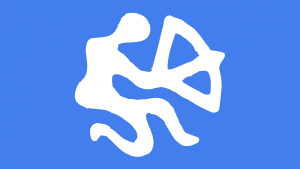 March 2015 Sagittarius horoscope with decans for a more accurate forecast. If you are on a cusp, use the free horoscope to find your decan.
Decan 1 Sagittarius March 2015 Horoscope
As mentioned in your yearly horoscope, there is "good news this year with regard eclipse cycles. From March 2015 until March 2016, the positive impact of two eclipses will boost your confidence and help greatly with countering the negative influence from Saturn and Neptune." This is an overwhelmingly top month, not only because of the March 20 solar eclipse.
You kick of the month already with enthusiasm and initiative with Mars trine your decan from 18 February 2015 to March 5. This is a great time for all physical activities like exercise and competitive sports. Your sexual desires are also high now as is your sexual attractiveness which fires up existing love relationships, or makes finding a new love easier now than at other times.
Mercury square your decan from March 12 to 20 is the only spanner in the works this month. Feeling confused is a normal response to this transit so now is not the time to be making grand plans or getting involved in negotiations. Ride this one out and don't let any bad news weigh you down. This is most important to remember during Mercury square Saturn from March 14 to 17.
The Sun trine your decan from March 20 to 31 marks the major turning point in your life mentioned at the start. It will boost your confidence and make it easier to progress with your professional goals. Relationships at work, and with men in general should be harmonious.
A good time to work on some new goals for this year is from March 23 to 27 during Sun trine Saturn. This positive link from the eclipse to Saturn in your decan will also bring out any potential leadership qualities. Mercury trine your decan from the 30th of March to the 5th of April 2015 brings mental clarity, intuition and good judgement. Use this to write down your goals and tell the world.
Decan 2 Sagittarius March 2015 Horoscope
This is a big month for you with transits all over the place, the majority being positive in nature. The shining star by far is Jupiter trine Uranus on March 3 which brings together in harmony your two wonderful long-term transits, Jupiter trine your decan and Uranus trine your decan. This is an extremely fortunate few weeks for you where the possibilities are endless. As mentioned in your 2015 horoscope:
"Jupiter trine Uranus during this wonderful time combines the best of Jupiter abundance, with the best of unexpected events from Uranus. The stimulating changes taking place in your life and the inner excitement, means you can express a more bubbly side of your personality. You are more free, less inhibited, so can be more comfortable, even proud of being a bit weird."
Mercury sextile your decan from February 25 to March 6 will keep your mind open to all opportunities presenting themselves. Nothing will be hidden from your view between February 28 and March 2 during Mercury sextile Uranus. Venus trine your decan from February 28 to  March 9 makes this time for some loving. Socializing will be most rewarding in every way, especially from March 2 to 6 when Venus aligns with Uranus. This is the best time of all for taking a chance with horses or other dubious forms of investing.
Having said all that, the Sun square your decan from February 28 to March 11 does put somewhat of a dampener on things. The March 5 full moon means any tests you face now will affect you at the emotional level and may involve family and close friends. I expect however, that this challenging moon phase is more likely to jolt you out of your comfort zone in order that you do not miss out on nay of the wonderful opportunities coming from the Jupiter Uranus trine. he March 20 solar eclipse.
Any lack of energy or initiative from the full moon will be taken care of by Mars trine your decan between March 4 and 19. It will also compensate for poor self-esteem or lack of confidence. A hectic and wild time comes from March 7 to 14 when Mars aligns with Uranus. Being highly charged in the sexual sense, and with lady luck on your side, look to the top shelf if dating or try something you have always wondered about with your partner.
Mercury square your decan March 19 to 26 may bring some troubling questions if you did get up to mischief recently. Don't take this or any bad news too serious though. You are inclined to think the worst of things under this influence. The outlook continues to be very positive with the Sun trine your decan from the 30th of March to the 10th of April 2015.
Decan 3 Sagittarius March 2015 Horoscope
Your run of good stars continues for a while, but later this month you enter a more challenging phase of life with the arrival of the March 20 solar eclipse.  Mercury sextile your decan from March 5 to 13. This increases creative thinking and mental activity, energizing communications and interactions with others. It will be a very busy period but these interactions are beneficial as you can project yourself strongly and clearly without upsetting anyone.
Venus trine your decan from March 8 to 17 will generate a warm and fuzzy feeling inside. Your calming influence on the people around you will bring admiration and popularity. This should be a very balanced time when you can enjoy work and play and get along with everybody without even trying.
Your big turning point comes during the Sun square your decan from March 10 to 21, mainly because of the March 20 solar eclipse. A solar eclipse square your decan can represent a crisis in confidence because of challenges from events or from other people, most often from men or bosses, teachers etc. The future is not that gloomy though. As mentioned in your 2015 horoscope, "One big bright light in this downer of an eclipse cycle is Uranus trine your decan. This exciting and enlightening influence lasts from the 1st of June 2015 until mid April 2016. "
Mars trine your decan from March 17 to the 1st of April 2015 will alleviate any lack of confidence or self-esteem resulting from the solar eclipse. It will also boost your energy levels and give you a competitive edge if dealing with any ego trippers. It is the final week of the month will prove the most challenging with Mercury square your decan from March 25 to 31. Combined with the testing eclipse cycle, you will have to draw on the inner strength and courage of Mars to tackle pessimism and other negative thoughts and moods. Avoid making bold statements, finalizing plans or negotiating this week.
Monthly Horoscopes