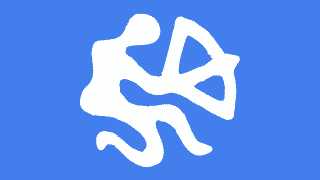 Sagittarius monthly horoscope with decans for a more accurate forecast. If you are on a cusp, use the free horoscope to find your decan.
Sagittarius Decan 1 born Nov 22 to Dec 1.
Sagittarius Decan 2 born Dec 2 to 11.
Sagittarius Decan 3 born Dec 12 to 21.
Decan 1 Sagittarius May 2014 Horoscope
You may not have things go all your own way this month, but overall you should come out on top. Even the couple of testing transits you cop this month can be looked upon as motivation to get your act together. First up you should be feeling and looking your best with Venus trine your decan from May 2 to 12. Romance and recreation come into focus with this loving and affectionate influence. The perfect accompaniment to Venus love is Mars passion, and this is exactly what you get with Mars sextile your decan from May 7 to June 1.
From May 10 to 13, Venus opposite Mars will create a lot of sexual tension. While some others may struggle with this combative energy, you will not because of the harmonious aspects these two planets make to your decan. The one thing you may struggle with during this time is how you communicate. From May 7 to 13, Mercury opposite your decan will make it more difficult for you to express your feelings, and you may also take things the wrong way. But again, these few days from May 10 to 13 look to be the most favorable for your relationships, with Mercury trine Mars in the sky facilitating direct and open communications. Being challenged verbally at this time is one of those motivational things I mentioned earlier. You might just need some prodding to open up to someone special, for example, asking someone out on a date or asking for a favor.
From May 20 to 31, the Sun opposite your decan creates a more confrontational environment, where you could be forced to defend yourself or your goals. This will remain an issue well into next month because of the New Moon on 28 May 2014. Remember that you still have the courage and energy of Mars backing you up. Take advantage of the Sun trine Mars from May 29 to June 2, to stand up for your rights and get on top of your opposition. Any provocation by competitors gives you a great opportunity to go on the counter-attack, leading to a boost in self-confidence and self-esteem. If you do get yourself a victory, don't undo the good work by boasting or letting your ego get the better of you.
Decan 2 Sagittarius May 2014 Horoscope
Since early April, Mars sextile your decan should have been increasing your energy levels and desire to get ahead. You have until the 8th of May to take advantage of this courageous influence and push hard with your goals. Mars also heightens your sexual desires and increases you sexual magnetism. So the extra initiative and enthusiasm you have now can be put to good use in your love life. You will make a good impression if you would like to impress someone, and this applies just as much to your career as it does to your private life.
The favorable conditions for relationships does not stop with the ending of the sexy Mars transit. From May 11 to 21, Venus trine your decan will make you feel more affectionate and beautiful. This transit does encourage more intimacy, but in a softer, more compassionate way than with the raw sexuality of Mars. Also starting on May 11 is Mercury opposite your decan. This one lasts through until the 20th of May, and has the potential to cause some communication problems within your relationships. However, Mercury sextile Venus during all this time, will help you express you feelings and smooth over and tension which may arise.
Both Mercury and Venus will have an impact on your major long-term transit of the year. Uranus trine your decan is offering up some exciting opportunities for positive change in 2014. Mercury sextile Uranus from May 11 to 14 could result in some unexpected news, and if you keep an open mind, this could turn turn into something better than you initially thought. Venus conjunct Uranus from May 14 to 16 suggests thrill and spills in your love life, with chance encounters being very stimulating, though not really long-term proposals. As Venus rules money, this transit could also indicate a sudden financial windfall.
Decan 3 Sagittarius May 2014 Horoscope
The main influence this month continues to focus on your home life and close relationships due to the April 15 lunar eclipse. However you may be experiencing some discord in your love life just at the moment with Venus square your decan from April 24 to May 3. If so, this can be seen as a great opportunity to get to the bottom of any differences, because the eclipse is deepening your intuitive understanding of your own emotional reactions, as well as those of your intimate contacts. This will apply mainly to love interests, but also children and other family members, especially females.
You have a quite spell for a couple of week now until the 19th of May. Starting on this date and lasting til the end of the month, both of the social planets make a harmonious connection to each other, and both directly influence your decan. Mercury opposite your decan is a challenge because your thinking could lack clarity. It is likely that you will be mentally challenged in some way, either verbally or through correspondence. Information may come to light which makes you question your plans, so some adjustments or compromises could be in order.
Mercury sextile Venus in the final weeks of this month means that you also have Venus trine your decan. This is a much better transit and promotes more love and affection. The influence on your troubled thinking and communications will be helpful too. Mutual understanding, empathy and compassion will reduce the risk of that Mercury transit ending in arguments. As Mercury rules trade and Venus rules money, business deals could be an issue at the moment. While your finances should be in good shape, you should still be careful about committing to any deals because of poor judgement. You cannot rely too much on what other people promise in this second half of May 2014.
Monthly Horoscopes