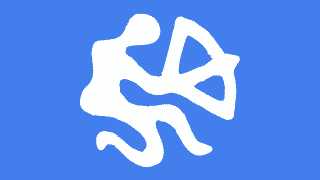 Your Sagittarius monthly horoscope is divided into three decans for a more personal and accurate forecast. If you are on a cusp, use the free horoscope to find which decan to read for your Sagittarius April 2014 horoscope.
Pisces Monthly Horoscope Decans
Sagittarius Decan 1 born Nov 22 to Dec 1.
Sagittarius Decan 2 born Dec 2 to 11.
Sagittarius Decan 3 born Dec 12 to 21.
Decan 1 Sagittarius April 2014 Horoscope
With the exception of just one lazy little Venus transit, the month of April 2014 is looking very good for Sagittarius decan 1 because of the New Moon on 30 March 2014. This means that for all of this month, you get to benefit from the increased self-confidence and harmonious relationships which come with a friendly trine from a new moon. Extra initiative and help from others, means that getting new projects off the ground comes with less effort and strain than usual. Starting new projects is best done in the first two weeks of this moon phase, before the April 15 lunar eclipse.
Making it slightly more challenging to get motivated will be Venus square your decan, from April 5 to 15. This is one of the easiest square transits to deal with in astrology, because Venus is considered a sweet and soft influence. There may be some tension in your love life, which would be most noticeable from April 10 to 13 when Venus aligns with Neptune. This prodding into action of your suspicious Neptune transit, suggests the possibility of some jealousy or hidden agenda's in your intimate relationships.
On the positive side of things, Mercury trine your decan from April 7 to 13, during those deceptive Venus Neptune days, will give you more insight and clarity into what's going on in your love life. Now coming back to the initiative and confidence from the new moon, we can narrow the more productive days down now. The best time for making plans, asking for advice and favors, and getting new projects off the ground, will be during the Mercury transit, but before the treacherous Venus Neptune days. So the optimum days this month are from April 7 to 9, when you should schedule important meetings and look to resolve and confusion or misunderstanding in your relationships, both personal and professional.
Decan 2 Sagittarius April 2014 Horoscope
This is one of the most exciting and dynamic months you will experience for a long time, due of the grand cross later in April 2014. The two most highly charged planets involved in Grand Cross 2014, have a most favorable impact on your decan this month. All year you have the electric Uranus transit bringing unexpected opportunities to your door, and from the 5th of April till the 8th of May 2014, you get an energy boost from Mars sextile your decan.
Before we reach the climax of the grand cross, the Sun trine Sun your decan from March 30 to April 10, sets the stage for a truly magnificent four-week period of your life. I say four weeks, because during this confidence-boosting solar transit, the New Moon on 30 March 2014 enhances the benefits and extends them till the solar eclipse at the end of the month. You will gain some insight into what may lay ahead for you, which should rapidly turn into excited anticipation, from April 1 to 4 when the Sun aligns with Uranus. Then from April 7 to 10, Mars makes an aspect to the Sun to invigorate you even further. This may be an impulsive few days during this intense month, but still favorable for you. Risk-taking is generally not advised under such conditions, but given your amazing stars at the moment, you can get away with just about anything.
Now the ability to get new projects off the ground thanks to the New Moon initiative, is enhanced with Mercury trine your decan from April 13 to 20. This gives accurate insight, even psychic ability, especially when Mercury aligns with Uranus between the 13th and 15th of April. The first two weeks of a new moon phase are always the best weeks for initiating something new, so your optimum days this month for starting new projects are on April 13 and 14. This covers your quick thinking Mercury transit, but before the lunar eclipse, nicely coinciding with the inspirational Mercury Uranus combination. The maximum intensity of the dramatic and intense Cardinal Grand Cross occurs on Tuesday and Wednesday, the 22nd and 23rd of April 2014. It may be unpredictable and even a touch scary, but you will do just fine.
Decan 3 Sagittarius April 2014 Horoscope
You have an over-abundance of transits this month, on the whole it turns out to be very positive, but you may feel all over the place at times. The first week of April 2014 is the most hectic, with three transits all at the same time. Mars has been sextile your decan for over two months now, and it comes to an end on the 6th of April. So you continue in this first week with high energy, enthusiasm, and most attractive sexual appeal. To this physical attractiveness, you can add charm and beauty with Venus sextile your decan, also until the 6th of April. The other influence at this time a the less favorable Mercury square, from April 1 to 8. Altogether, this should still be a lively and enjoyable week, with Mercury adding a touch of spice to your intimate relationships. You can get away with some cheeky words during this time, which will do no harm to your prospects on the dating scene.
From April 9 to 20, the Sun trine your decan provides inner balance and promotes harmonious relationships. The positive attributes of this solar transit are enhanced and extended for months ahead because of the Lunar Eclipse on 15 April 2014. This eclipse will also bring the benefits closer to home, promoting tighter karmic bonding to intimate relationships, and giving a supportive and nourishing home and family life.
From April 18 to 24, Mercury trine your decan brings a sharp mind, sound judgement and excellent communication skills. As this sociable transit comes after the lunar eclipse, it will have a warm and friendly influence on all of your relationships, especially with loved ones. This would be the ideal time to catch up with family members you have drifted apart from, or makes plans regarding possible alterations or extension to your home. The final transit this month comes from the 24th of April to the 3rd of May 2014. Venus square your decan has the potential to add some tension to your most intimate relationships. However, any negative impact on your life will be reduced greatly given the harmonious influence of the lunar eclipse.
Monthly Horoscopes