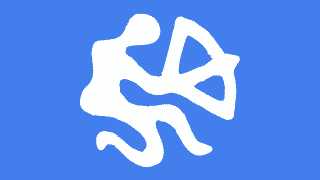 Your Sagittarius monthly horoscope is divided into three decans for a more personal and accurate forecast. If you are on a cusp, use the free horoscope to find which decan to read for your Sagittarius March 2014 horoscope.
Pisces Monthly Horoscope Decans
Sagittarius Decan 1 born November 22 to Dec 1.
Sagittarius Decan 2 born December 2 to 11.
Sagittarius Decan 3 born December 12 to 21.
Decan 1 Sagittarius March 2014 Horoscope
Things are starting to look a little brighter for March 2014, certainly not as challenging as the previous month. There are still some tests of character ahead because of a difficult aspect from the March 1 new moon. This has the potential to bring ego challenges from superiors or those in positions of authority. A square from a new moon does throw up some obstacles in your path, so it would be better to wait til later this month before trying to promote yourself or get new plans up and running.
From March 5 to 18, Venus sextile your decan provides welcome relief from any relationship dramas caused by the new moon. It should have a relaxing and harmonious effect, allowing you to get on with routine and avoid any confrontations, especially at work. The most difficult time this month comes during a mentally draining Mercury transit from March 17 to 26. The hectic pace this week can cause rushed thinking, so best to avoid important decisions or negotiations. Be especially careful of being deceived from March 21 to 23, when Mercury conjunct Neptune brings out the more sinister side of your longer term Neptune transit.
The outlook starts to look very promising now, thanks to the Sun trine your decan. It does begin on the 20th of March, but the self confidence and improved relationships probably won't be felt until that weakening Mercury Neptune influence ends around March 23. The March 30 new moon will boost your spirits and sets you up for a productive and more enjoyable time in April 2014.
Decan 2 Sagittarius March 2014 Horoscope
After a relatively care-free February, this coming month presents a few challenges to overcome. On the positive side, the couple of difficult transits are offset to a large extent by more helpful transits. The March 1 new moon is not so helpful and could bring on some challenges from men or superiors. They will be looking to dominate or test your ego, trying to get the better of you. A  square from a new moon does make it more difficult to succeed with your goals because of this lack of support, plus generally unhelpful conditions. With Mercury sextile your decan until the 7th of March, you have the mental edge in any arguments or confrontations. Even though achieving goals may be difficult at the moment, good judgement and a sharp mind means you can look to the future and make plans, for when better conditions arrive later this month.
Venus sextile your decan from March 17 to 28 is a good time to start putting plans into action, especially plans involving intimate relationships or finances. You will enjoy more harmony in all your relationships now, with the best days of this month being from March 17 to 20. During these few days, Venus triggers your exciting Uranus transit to spark up your love life. New romance could be just around the corner when you least expect it, or a pleasant surprise could boost your bank balance.
The roller-coaster ride continues now with a mentally draining Mercury transit from March 25 to April the 2nd. Time to back off again and refrain from putting any plans into action. The March 30 new moon will create excellent conditions in April for forging ahead and getting what you want out of life.
Decan 3 Sagittarius March 2014 Horoscope
Another productive month ahead, though a challenging full moon in the middle of March 2013 could put a dampener of your high spirits. Continuing on from the previous month, Mars sextile your decan will keep you self-assertive and on the front foot. You high energy levels may ease off a bit as Mars turns retrograde on the 1st of March. Still, this is such a positive transit, that you should expect to succeed with your ambitions, especially during the first two weeks of March 2014.
The most fortunate time of this month comes from March 6 to 18. Mercury sextile your decan favors doing business and acting on plans. A journey could be on the cards, but even if just a short trip, you will have the energy and enthusiasm to make the most of any opportunities that arise. A very sharp mind and quick, accurate decision-making skills, mean that buying and selling should boost your bank balance. The optimum time for doing business, negotiating and signing contracts, is from March 13 to 15. Mercury trine Mars brings out the best of both your very productive transits at the moment.
The Full Moon on 16 March 2014 could create some disharmony in your home life and your emotional life. The Sun square your decan at the time of this full moon is the dampening effect I mentioned earlier. You will tend to be more sensitive and likely to overact to any relationship dramas. This uncomfortable feeling will fade away quickly from March the 27th, with Venus sextile your decan. More harmony and a cooperative environment will lift your spirits again. Venus trine Mars from March 28 to 30 is an excellent omen for romance and creative pursuits.