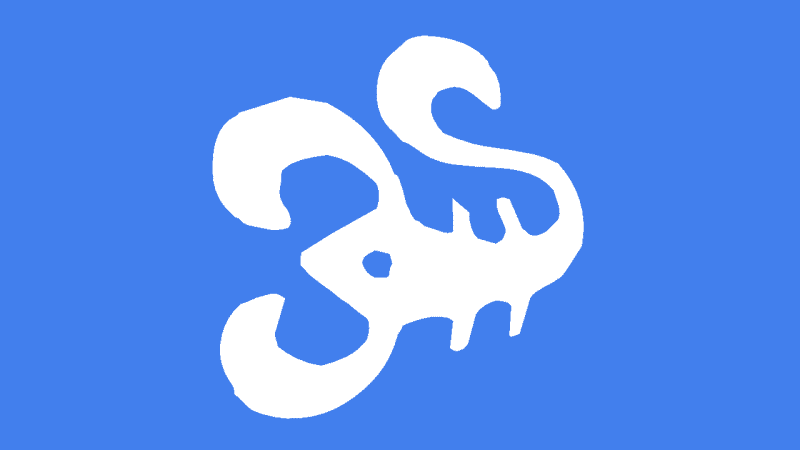 Scorpio horoscope 2014 with decans for a more accurate forecast. If you are on a cusp, use the free horoscope to find your decan.
Decan 1 Scorpio 2014 Horoscope
For a few months in the middle of 2014, you will have to deal with some challenging conditions. However, the whole year in general is looking very nice for you, especially for your love life later in the year. For all of 2014, the major background influence is a spiritual Neptune trine. Your sensitivity, imagination, dream life and idealism will all be heightened. You can follow your dreams without having to give up on the material things in life which bring you comfort and security.
You should already be feeling a sense of authority and increased personal power before the new year even starts. This is due to the November 2013 solar eclipse, which fell in your decan. This eclipse was incredibly significant and powerful, as the effects of a solar eclipse around your birthday stay with you for twelve months. This was the backbone of your solar return chart, meaning you can turn over a new leaf and start new projects with vigor and enthusiasm.
That solar eclipse lined up with Mercury, so also staying with you till your 2014 birthday is Mercury in your decan. Your mind will be sharp and communications are a big focus this year. Entering into negotiations, doing business and signing contracts should all be very profitable, but I would hold off on these things from May to August as described below.
The April 29 solar eclipse is opposite your decan, lasting through till late October 2014. You will face more challenges to your authority, and goals will be much harder to achieve for a while now. This eclipse does favorably aspect Neptune, which will help to keep your hopes up even during any testing times. The most difficult time to endure in 2014 comes within this deflating eclipse cycle. From mid July to the end of August 2014, Jupiter is square your decan. This Jupiter transit on its own is not such a serious thing, but coming on top of the challenging eclipse, it does pose some problems.
Jupiter will tend to exaggerate things now, inflating your ego, leading you to overestimate your capabilities and resources. During this six-week period, it will be important to show restraint, especially in your professional relationships. Take it easy and hold off any making any big moves, because things  are about to get so much better. The October 23 solar eclipse is in your decan, so will have similar positive effect on your confidence and power as the one which led you into 2014. While the focus back then was on thinking and communication, the focus from late October 2014 into April 2014, is love and money.
The October 2014 eclipse falls bang on Venus, so for the next six months you have the favor of Venus in your decan. This will bring more affection and love into your life, making you popular, feeling and looking your best. Finances should improve and now is the time to invest or spend money of good quality items.
You will have an increased urge to improve your financial situation by earning more, as the eclipse was sextile Mars. This will also greatly increase your magnetic attractiveness in the eyes of others, and is an excellent omen for successful relationships. The Mars sextile on top of the Venus eclipse will sure make you popular.
   Scorpio Monthly Horoscope Decan 1
   Scorpio 2013 Horoscope Decan 1
   Scorpio 2015 Horoscope Decan 1
Decan 2 Scorpio 2014 Horoscope
The first few months of 2014 is extremely fortunate and powerful for all of you. Later in the year things turn a little more challenging, but the result depends on when you were born which I will mention afterwards. The good news for all of you is that from November 2013 to May 2014, lucky Jupiter is trine your decan.
Jupiter will boost your ego, with good reason too. This is an extremely fortunate influence, ideal for increasing your wealth, and boarding your horizons through travel and study. Making this part of the year super special, was the November 2013 solar eclipse. Because it fell around your birthday, the solar eclipse in your decan keeps the personal power and influence with you till your 2014 birthday. It makes your solar return chart very powerful indeed.
Self confidence and success are virtually guaranteed this year, because that eclipse was sextile Mars. So you also have the strong and sexy Mars sextile. You are going to make a great impression on others, especially men and superiors. For this reason, you should get out there and promote yourself, with the aim of career advancement and reaching the goals you desire so strongly.
The April 29 solar eclipse begins the more challenging period of the year, which lasts through to the end of October 2014. This solar eclipse is opposite your decan, basically having the opposite effect of the previous eclipse cycle. More barriers to success and more friction in relationships. The could well be challenges to your authority, especially from bosses and those who enjoy flexing power over you.
During this challenging part of the year, you will have to bite your tongue and show patience, because the solar eclipse lines up with Mercury. Hold off any making moves or doing business, because Mercury opposite your decan is a sign of potential misunderstanding, communication problems, and arguments.
You also have Jupiter square your decan from Late August to the end of October 2014, making these two months the most problematic of the whole year. The key to handling this excessive influence is to show restraint. Do not over commit yourself and be careful with your finances. Stick to basics, as spreading yourself to thin could lead to defeats and low self-esteem.
For Scorpio born November 2 to 6 only, you have the powerful Pluto sextile all year. This will allow to you undergo a major transformation in 2014, increasing you personal power. You will have more control over your own outcomes, and should also have a profound influence on the lives of other people.
For Scorpio born November 7 to 11 only, you have Saturn in your decan from the beginning of May til the end of September 2014. Now this covers that challenging eclipse cycle I mentioned earlier. It will give you the patience and stamina to get on top of any challenges you may face. However, it will be important to keep in a confident and positive frame of mind. The unwelcome effect of this Saturn transit can be restriction, hardship, isolation and even depression.
   Scorpio Monthly Horoscope Decan 2
   Scorpio 2013 Horoscope Decan 2
   Scorpio 2015 Horoscope Decan 2
Decan 3 Scorpio 2014 Horoscope
2014 is a turning point for you, a culmination of many years working on your goals. Saturn is in your decan the entire year, giving you a serious attitude and strong sense of duty and responsibility. You may be called upon to take on more responsibility or show your leadership qualities. Others will be looking to your for guidance and to make them feel safe and secure.
Any new relationships made this year will have a serious or karmic feel to them, and may involve someone such older or younger than yourself. In your professional life, Saturn will reward hard work, and punish idleness. So this transit can turn out good or bad, depending on your behavior and attitude over the last seven years. Something else influencing the outcomes for you this year, is a couple of Jupiter transits, one more promising than the other. The good-looking one comes first, with Jupiter trine your decan from late May to mid July 2014. This is by far the best phase for the whole of 2014. All during this time, Jupiter is trine Saturn, bringing out the best of both your transits at the moment.
You can achieve substantial and lasting success now, though patience and determination, plus a healthy dose of good fortune on your side. You are building up to something big here, a long-range goal achieved with practicality and clear intent. Your success does not depend on anyone else, however, it is very likely that you will receive support from people of influence. The slightly more challenging phase this years comes with Jupiter square your decan, from late October 2014 to mid January 2015. You can still achieve results now, but will have to put in more effort to get there. Things may not run so smoothly as earlier in the year, and there are few things to watch out for.
Firstly, when setting your goals or making plans, be sure to limit yourself to one thing at a time. Spreading yourself too thin will not get you the results you want. There is a tendency with this Jupiter transit to overestimate your capabilities and resources. Also, keep your ego in check, as any boastfulness could backfire on you now. So long as you keep this things in mind, and don't get too greedy, hard work now should result in well deserved achievement and recognition, maybe even a promotion.
   Scorpio Monthly Horoscope Decan 3
   Scorpio 2013 Horoscope Decan 3
   Scorpio 2015 Horoscope Decan 3
2014 Horoscopes