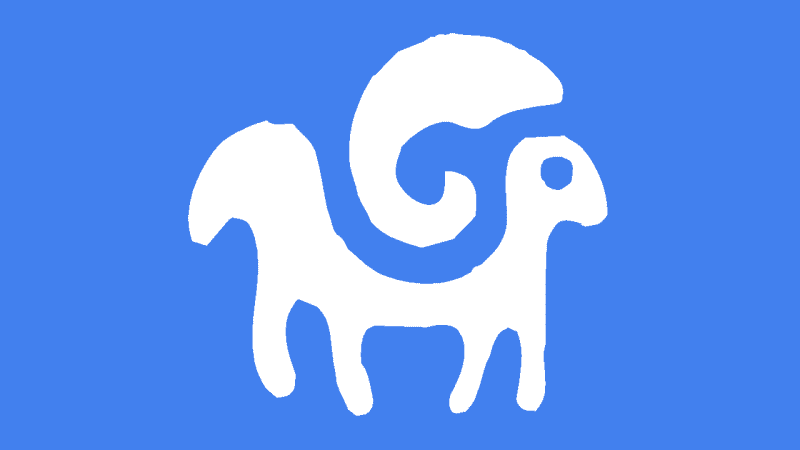 Aries Horoscope 2014 with decans for a more accurate forecast. If you are on a cusp, use the free horoscope to find your decan.
Decan 1 Aries 2014 Horoscope
A good year ahead for you, starting from the beginning of March till the end of May 2014 when your charisma gets a boost from a sultry Lilith transit. Success comes more easily now as you exude a magnetic energy which sucks in and mesmerizes others. You can use this seductive energy to increase you chance of finding a new partner, or to improve sexual relations with an existing partner.
While the Lilith transit favored your intimate relationships, the next transit is an excellent omen for all areas of life. From mid July to the end of August 2014, you enjoy an extremely fortunate Jupiter transit. This is arguable the luckiest of all influences in astrology, representing a time of good feelings and well-being, when you are likely to want to bask in the pleasures of doing nothing. The normal challenges and strains of life seem to fade away.
Don't lounge around with this transit though. It is well worth the little extra effort to make the most of the opportunities for success that roll your way. This is the perfect time to make the effort to get ahead while there is less likelihood of facing opposition or challenges. Big gains can be made financially as Jupiter encourages wealth creation. Travel and study are other means to increase the level of satisfaction and happiness in your life.
For Aries born March 28 to 30 only, you have Uranus in your decan till the end of February 2014. Not long to go with the unexpected changes you have been dealing with for the past year. They will not be so unsettling for these remaining months anyway, and the Uranus Pluto square do not directly impact on you.
   Aries Monthly Horoscope Decan 1
   Aries 2015 Horoscope Decan 1
   Aries 2013 Horoscope Decan 1
Decan 2 Aries 2014 Horoscope
A good start to the year for you, though things get a little tricky for some of you, depending on your birthday, which I will get to after the general forecast. The October 2013 lunar eclipse will continue it very positive influence through until April 2015. A solar eclipse at birthday time is like a personal new year. In fact the boost to self confidence and enthusiasm from this eclipse, is a strong influence for the next twelve months as it forms the backbone of your solar return chart.
The beginning of 2014 is an ideal time to work on achieving your goals, especially your career goals. However, some caution is needed because during this positive eclipse cycle, you have the excessive influence of Jupiter square Sun your decan until May 2014. Big successes and career advancement are still very likely with this combination, but you need to keep your goals to a minimum. Put your enthusiastic energy into fewer, rather than many projects. This way, you will not scatter this abundant energy, or over-stretch your resources.
The very best period of this years comes from late August to the end of October 2014. Jupiter trine your decan is the luckiest of lucky transits. Anything which makes you happier and more satisfied with your life will come more easily now. From wealth creation, to travel, or higher education. Not only will circumstances provide ample opportunities for personal and professional growth, but you will find that other people offer you the support you need to make the big gains this transit promises.
For Aries born from March 31 to April 4 only, you have the life-changing combination of a Uranus conjunction and a Pluto square all year. Uranus brings unexpected changes, and Pluto intensifies these changes. Your life is in for a big shake up, which will be most strongly felt during the Uranus Pluto squares of April and December 2014.
For Aries born April 5 to 7 only, you have Uranus in your decan from June to September 2014. During these months you will get a taste of the excitement and changes that are in store for you in 2015 when this transit will last much longer.
   Aries Monthly Horoscope Decan 2
   Aries 2015 Horoscope Decan 2
   Aries 2013 Horoscope Decan 2
Decan 3 Aries 2014 Horoscope
The October 2013 lunar eclipse fell in your decan, which will continue its emotional impact on your life through until mid April 2014. You should be feeling more sensitive and be focusing your energy on home and family. Intimate relationships will be a source of much attention, very positive attention for all of January 2014 with a very fortunate Jupiter transit.
Jupiter expands or inflates your emotional nature, in a good way. Those things which bring you emotional happiness and satisfaction are highlighted now. Growth and happiness could come through a new relationship, or more intimacy in an existing relationship. You can also increase your personal wealth now through renovations or moving to a nicer home.
The April 15 lunar eclipse forms the more challenging opposition to your decan. While this eclipse still mainly affects your home and personal life, these close relationships could be the source of some friction or confrontation over the next few months. If you do experience any discord in your emotional relationships, it would most likely occur from late May to mid July 2014. During this period of the relationship focused eclipse cycle, you have Jupiter square your decan.
Now in the area of lovers and partners, you may be too emotionally demanding, or your partner may expect too much of you. In other areas of life, you may have a tendency to overestimate your resources or capabilities. It would be better during this time to limit the amount of projects you get involved in, and keep expenditure to a minimum.
The October 23, 2014 solar eclipse is opposite your decan, and remains in effect till of April, 2015. Like the previous opposition from the lunar eclipse, it indicates some challenges in relationships. Only now, these challenges are more likely to come in your professional life, from superiors. It will be more difficult to make gains and achieve your personal and professional goals during these months. January 2014 is definitely the best time to get ahead this year.
   Aries Monthly Horoscope Decan 3
   Aries 2015 Horoscope Decan 3
   Aries 2013 Horoscope Decan 3
2014 Horoscopes