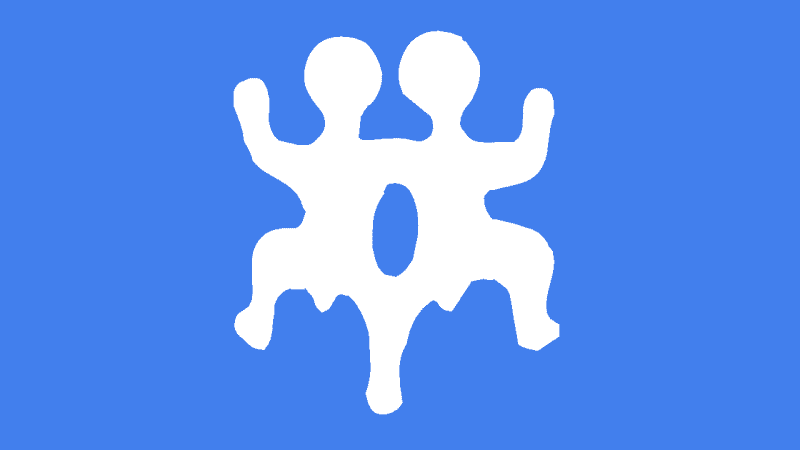 Gemini Horoscope 2014 with decans for a more accurate forecast. If you are on a cusp, use the free horoscope to find your decan.
Decan 1 Gemini 2014 Horoscope
The major influence this year is a difficult one, Neptune square your decan. However there is an extremely fortunate influence later in 2014 which you can use to successfully address any confusion caused by Neptune. This challenging Neptune transit can be hard to come to terms with initially, because it slowly starts to feel like you are losing your way, or at least starting to question what it really is that you want out of life.
This dissolving of the structures in your life, and your sense of self, is best handled by calling on your faith and sticking to basic truths and morals. It requires some sacrifice, such as toning down your ego or placing less importance on material or financial crutches. Drugs and alcohol are a big no-no this year. Holding on to anything artificial, or that is not the real you, may cause painful situations.
You can seek support and grow as an individual by travelling the spiritual path. However, you must be your own guru, and not rely on others. This is because under this Neptune influence, you are prone to over-idealization of others. This can include prospective partners, both intimate and in the business field. Lowering your standards or relying on others could lead to deception, fraud, loss and grief.
Well that's the unwelcome news for this year ahead. It is hard to sugar-coat what is a confusing and weakening influence. Now for the good news. From mid July to the end of August 2014, you can get on top of any insecurities or treacherous individual thanks to one of the most fortunate astrological influences. Jupiter sextile your decan will increase your self belief and optimism. You should start to feel more sociable and can expect good relations with loved ones, as well as people at work and in group activities.
Your interests and activities are likely to be broadened, this could include further study or longer distance travels. The combination of Jupiter and Neptune favors religious or other types of spiritual pursuits, but do not go too far off the beaten track. If there is something important you wish to achieve this year, then plan to do it in this six-week period. The chance of success is much higher now.
For Gemini born May 29 to 31 only, you have Uranus sextile your decan till the end of February 2014. You have already been feeling the excitement and independence from this transit for about a year already, and it takes the edge of the deceptive Neptune influence for a couple more months.
   Gemini Monthly Horoscope Decan 1
   Gemini 2015 Horoscope Decan 1
   Gemini 2013 Horoscope Decan 1
Decan 2 Gemini 2014 Horoscope
An absolutely wonderful year ahead for you, starting with an exciting Uranus transit from February 2014. This will provide unexpected opportunities through till next year. The conditions in your life are rapidly changing, new people, new opportunities, new discoveries. At work you may be offered a new position which leads to a jump up the ladder, or at least a welcome change. If looking for employment, you may get an offer you were not expecting. The same goes for relationships, with even better chances for all these things as you move through the year.
Things get super fantastic from late August to the end of October 2014. Jupiter sextile your decan presents you with two months of happiness and optimism, when good things seem to come more easily. Health and vitality should be high, enabling you to take full advantage of this very lucky transit. During this growth phase, Jupiter is trine Uranus, to ensure the lucky breaks come thick and fast, including financial windfalls. Air travel, spiritual insights, and chance encounters are all real possibilities.
The October 8 lunar eclipse makes the fruitful sextile aspect to your decan, and will remain in effect till April 2015. This is an excellent omen for new or improved love relationships. Your home and family life should be very warm and supportive. Increase and abundance in these areas looks best in the last three weeks of October, with renovations, real estate investments and even marriage on the cards.
   Gemini Monthly Horoscope Decan 2
   Gemini 2015 Horoscope Decan 2
   Gemini 2013 Horoscope Decan 2
Decan 3 Gemini 2014 Horoscope
A really good 2014 ahead for you with a series of friendly eclipses all year, and an especially bountiful Jupiter transit starting later in 2014. The first two eclipses are lunar eclipses, which will have a positive influence on your intimate relationships, and your home and family life. The October 2013 lunar eclipse is sextile your decan, and the April 15 lunar eclipse makes the equally impressive trine.
These fruitful eclipse cycles will maintain harmony in your personal relationships through till late October 2014. The positive story then continues, but with more of a focus on your personal ambitions and career prospects. The October 23 solar eclipse is trine your decan, and remains in effect till April 2015. The trine from this solar eclipse will boost your self-confidence and bring out your leadership qualities. You will make a good impression on superiors and can expect support from them, and men in general, because of your positive attitude and initiative.
Things get even better from late October 2014 to mid January 2015. During this growth phase, you have the extremely fortunate Jupiter sextile. The combination of this lucky transit with the solar eclipse phase is an excellent omen for success with your goals. There is a good chance of promotion or benefits from business investments. Increasing your net worth looks a good possibility with this pairing. Basically anything you desire will come easily now, whether it be a new job or new relationship.
   Gemini Monthly Horoscope Decan 3
   Gemini 2015 Horoscope Decan 3
   Gemini 2013 Horoscope Decan 3
2014 Horoscopes