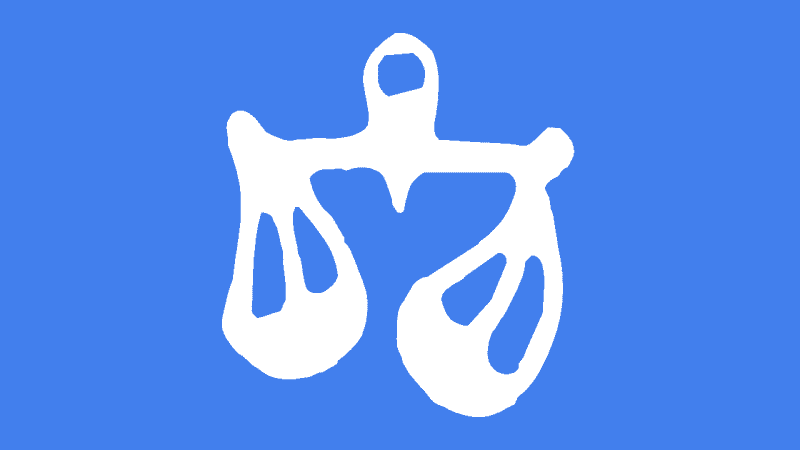 Libra horoscope 2014 with decans for a more accurate forecast. If you are on a cusp, use the free horoscope to find your decan.
Decan 1 Libra 2014 Horoscope
You don't have so much happening by way of major transits this year, but what you do have is all good. The first influence is rather creative and magical. From March till the end of May 2014, Lilith sextile your decan will make you very sensitive. Any psychic abilities you have will be enhanced, and you should notice an increase in your sexual magnetism. The type of people you attract with this charismatic appeal, may be a little darker or riskier than usual.
The most fortunate period of 2014 will be from mid July to the end of August 2014. The six weeks of this Jupiter sextile should be a time of happiness and optimism, when good things seem to come more easily. Health and vitality should be high which enables you to take full advantage of this generally very lucky transit. The growth which Jupiter bring may not only be in personal development and spiritually, but also materially. Jupiter rules wealth so you may have some luck here with finances and possession, growing your net worth. Good things are attracted to you!
For Libra born October 1 and 2 only, you have Uranus Opposite Sun Transit till the end of February 2014. Only a couple more months of the unpredictable changes and associated discomfort you have endured over the last twelve months or so. The most challenging features of this transit are already behind you, which would have been the last Uranus Pluto square back in early November 2013.
   Libra Monthly Horoscope Decan 1
   Libra 2015 Horoscope Decan 1
   Libra 2013 Horoscope Decan 1
Decan 2 Libra 2014 Horoscope
2014 looks like being a difficult one for most of you, especially for Libra born October 3 to 9. The good news is that all of you can look forward to one of the most fortunate transit later in the year, which promises some exciting opportunities.
You start the new year off with some touchy emotions because the October 2013 lunar eclipse came around birthday time. You should feel this heightened sensitivity through till early April 2014. You can rely on family and close friends for emotional support, however, these people may also be the source of some emotional frustration.
Any aggravation in these close personal relationships will be amplified by Jupiter square your decan. Although this is not such a difficult influence on its own, it may cause you to overact in an emotional way to any provocation, during that eclipse until early April 2014. After that time, this Jupiter transit can actually offer some promising opportunities through till the end of May 2014. You can make financial and other personal gains, so long as you act with moderation and don't overestimate your resources.
Now the really wonderful time I mentioned at the start, is from late August to the end of October 2014. This is the extremely fortunate Jupiter sextile. Jupiter rules wealth so you may have some luck here with finances and possession, growing your net worth. Good things are attracted to you! Jupiter makes a very helpful aspect to Uranus all of this time. This means that the opportunities for wealth and happiness may come out of the blue, and happen very quickly. There should also be a good chance of long distance air travel to broaden your horizons.
For Libra born October 3 to 9 only, you have a rather difficult combination of Uranus opposite your decan, together with Pluto square your decan all year. Uranus brings with it unexpected changes which can be initially upsetting, making you restless and edgy. Pluto makes these changes more extreme and profound. There are lots of comments on those posts from people who have been experiencing these life-changing transits over the last few years. A good time to read through these to seek support will be when Uranus squares Pluto in April and December 2014.
   Libra Monthly Horoscope Decan 2
   Libra 2015 Horoscope Decan 2
   Libra 2013 Horoscope Decan 2
Decan 3 Libra 2014 Horoscope
This is a year of eclipses for you guys, which means lots of activity and adventures are in store for 2014. Your experiences and relationships in general will feel more intense, with a big theme being personal growth and advancement. For the majority of 2014, the focus will be on close personal relationships and your home and family life. This is the influence of a lunar eclipse, of which you have two in a row.
The October 2013 lunar eclipse lasts through until April 2014, and as it came around your birthday, there will be a strong emphasis on how you relate to loved ones, especially family members and your partner. You may find you a more emotionally sensitive than usual, and will have to put your own personal needs on hold for while in order to maintain relationship harmony.
The April 15 lunar eclipse is in your decan, and this puts the focus more on your emotional needs. Now you will find that you can pursue your own inner needs, while others will be more willing to give ground to make you happy. This eclipse cycle lasts through till late October 2014, but there is one period that you will have to tone down your desires.
From late May to mid July 2014, Jupiter square your decan will tend to exaggerate your emotional nature, making you seem more needy or over-emotional. You can get lucky and popular now, and it's OK to be proud of your achievements, but being too proud or vain, and expecting too much of others may cause relationship problems.
Things now turn from your inner emotional life to egoistic self promotion and achievement of your goals. Now is the time to strut your strut your stuff with supreme confidence, thanks to the October 23 solar eclipse in your decan. This advancing phases lasts through til April 2015, with a really amazing window of opportunity lasting from late October 2014 to mid January 2015.
During this four-month period, you have the extremely fortunate Jupiter sextile on top of the success oriented solar eclipse. Luck is definitely on your side now, it doesn't get better than this to chase down your desires. Everything is working in your favor now, so aim high and expect the very best.
   Libra Monthly Horoscope Decan 3
   Libra 2015 Horoscope Decan 3
   Libra 2013 Horoscope Decan 3
2014 Horoscopes